Intelligence Report: Orlando City vs. Minnesota United
Get up to speed on Minnesota United, courtesy of the people who know the team best.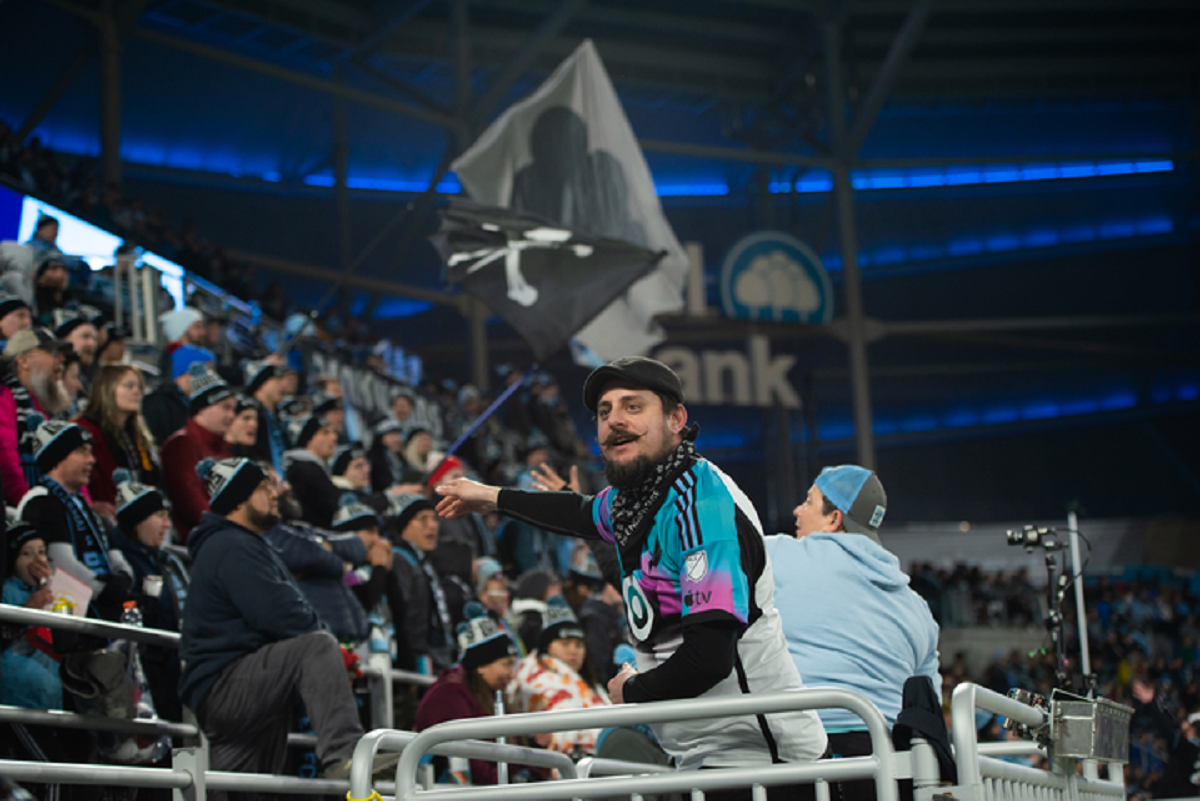 After a nice little break, we are once again on the eve of an Orlando City matchday. The Lions will hit the road to try to get back to winning ways, and fans will see a familiar face in the dugout as OCSC takes on the Adrian Heath-led Minnesota United FC.
A clash with Minnesota means I spoke with Alan Van Wyk, one of the writers over at Northland Soccer Journal, previously SBNation's E Pluribus Loonum. Like ourselves, the folks over at Northland have recently gone independent, so make sure you go check out their new digs, especially since I answered some of their questions about the Lions over at their place.
Talk me through Minnesota's transfer business from the end of last season until now. What were the key departures, if any, and who has come in to replace them?
Alan Van Wyk: It was a rather typical off-season for MN United. Alan Benitez, Abu Danladi, Oniel Fisher, Jonathan Gonzalez, Niko Hansen, Jacori Hayes, Aziel Jackson, Nabilai Kibunguchy [editor's note: Nabi is now with Orlando City B], Justin McMaster, Romain Métanire, Callum Montgomery, and Tyler Miller were all let go. Most surprising, or at least most disappointing, were the departures of starting right back and previous MLS All-Star Métanire and U.S. international and starting goalkeeper Miller. After trying to be brought back from injury too quickly too many times over the past two seasons Métanire was released for injury reasons, while Miller was simply allowed to leave, with the club turning to young Canadian international Dayne St. Clair as their starting keeper.
Most of the club's new signings were designed to add defensive depth to the team, a need that became especially pressing last season when the team struggled after losing center back Bakaye Dibassy, who is still out recovering from a rather freakish thigh injury, and to continue their desire to get younger. Coming in this year were young attacking player Cameron Dunbar, veteran defender Doneil Henry, who is still working his way back into fitness, veteran goalkeeper Clint Irwin, SuperDraft signee Ryen Jiba, young defender Mikael Marqués, defender Micky Tapias, veteran defender Zarek Valentin, and the most recent signing, young South Korean international striker Sang Bin Jeong.
Of most important note, at the moment, are Tapias, Valentin, and Sang Bin. Tapias has very quickly established a strong partnership with Michael Boxall in the center of the Loons' defense, while Valentin looks to be an important option at right back. Sang Bin has yet to see significant minutes, after clearing paperwork and securing his visa, he was first available last weekend in Chicago, but he looked very good in his brief substitute appearance.
The Loons have had a good start to the season and only lost for the first time last week. What has MNUFC been doing well up to this point?
AVW: The next three answers all begin with some form of "missing DP playmaker Emanuel Reynoso," but we'll leave a fuller explanation of that situation for next. For now, Minnesota did have a great start to the season: a five-game opening run that began and ended with statement road wins against FC Dallas and St. Louis City, with a bye-week, another win, and two draws in between. As has been well established, Head Coach Adrian Heath is ride-or-die with the 4-2-3-1, which was built, in Minnesota, around Reynoso. In Reynoso's absence, the team has turned to a more defensive 4-4-2, which has allowed them to sit back and absorb pressure while remaining opportunistic in attack. Averaging 43% possession this season, the Loons are quite comfortable without the ball, taking advantage of a few quick breaks and very well taken set pieces by Franco Fragapane for delivery and Kervin Arriaga on goal.
Like Orlando, Minnesota hasn't been scoring a ton to start the year, with seven goals in six games. What do you think has been holding them back in front of goal?
AVW: "Missing DP playmaker Emanuel Reynoso." This is going to get long, but, to back up for just a moment, Reynoso joined Minnesota in 2020 and immediately took over the team, forming an attacking partnership with Kevin Molino that the Loons rode to the conference finals of that season's MLS Cup. Over the past few years, Heath and Chief Soccer Officer Manny Lagos have built the team around Reynoso. Last season, the club and Reynoso agreed to a new three-year with club option contract, and at the announcement everyone said all the right things: MNUFC were excited to have Reynoso long-term, Reynoso was happy to make a home in Minnesota, etc., etc., etc. Then Reynoso failed to report for camp in January this year. At first, his failure to appear was treated by the club as nothing exceptional: St. Clair was going to get a few days off after the World Cup, Kemar Lawrence was dealing with some personal issues in Jamaica and would join the team later in Florida, Fragapane would be a few days late, what with the difficulty of winter-weather/international travel from Argentina, and Reynoso was going to be late dealing with some "personal issues" at home.
This was the club's stance until it wasn't, 'Reynoso is home dealing with some personal issues but will hopefully be joining the team soon.' In early February, the league suspended Reynoso without pay for failing to show up, and the club revealed that there hadn't been much contact with Reynoso or his people up to that point. They now hoped that "common sense would prevail" and that Reynoso would be joining the team soon. He remains suspended by the league and not a part of the active roster. There are, of course, as there always will be, a number of rumors about Reynoso's absence, but there is very little that we actually know; the people who do know, both those with Reynoso in Argentina and those at the club, are not saying anything of substance. So he remains absent until he is not.
With that, to say that this team has been built around Reynoso is a bit of an understatement. For the past few seasons, the Loons' strategy has been to not give up goals and get the ball to Reynoso as quickly and as often as possible and let him do something special — a strategy that has gotten them into the playoffs three years in a row. The team is still founded on a very stout defense, but has lost its structural ability to generate any offense. When the Loons return to the 4-2-3-1, as they did last weekend against Chicago, they remain a team divided, with six players sitting defensively deep, three players staying high on offense, and the No. 10 in the middle bridging the gap between the two. Reynoso was incredibly good at that role, receiving the ball just inside Minnesota's half, turning and making a 10-to-15-yard run to start the attack. Robin Lod, who is being asked to play that No. 10 role in Reynoso's absence, is an incredibly good player for the Loons and should consistently lead the team in goals and assists, but he is not good at turning and carrying the ball into the attack through the middle.
Without Reynoso in the 4-2-3-1, the striker is out on an island and the two wide midfielders are stranded in the in-between. The other problem for Minnesota's offense this season has been the form of their two DP strikers, Ménder García and Luis Amarilla. Amarilla has seemingly lost all confidence and so is over-thinking and falling a step behind in everything he does, while García is still very young and growing into his game. With the right support, García will become a very good attacking player, but at the moment he is still a half season away from that. It is still very early, but it seems that as soon as Sang Bin is integrated into the team and finds his full fitness he will be starting up front, either alongside Amarilla or García in the 4-4-2 or by himself in the 4-2-3-1.
Are there any players unavailable to selection due to injuries, suspensions, call-ups etc? What is your projected starting lineup and score prediction?
AVW: The two absences of note for the weekend will be Reynoso and Dibassy. The team has, in Tapias, found a way to cover for Dibassy's absence in the center of their defense. They have not found a way to cover for Reynoso's absence in the center of their offense. As for how the team will line up, only Heath and his staff know that. Most fans and media here are getting on board with the idea that this team works better in a 4-4-2, but as last weekend showed, there is still a commitment to the 4-2-3-1.
With that, the open questions remain up front and the decision to go with Amarilla, García, or Sang Bin or some combination of the three; whether Lod will remain in the middle of the field, or if he will move up front to a false 9, replacing one of the other forwards, or if he will return out wide, pushing Bongokuhle Hlongwane to the bench; and whether Hassani Dotson has done enough and has regained enough full fitness in his recovery from a season-ending ACL tear last year to move into the starting XI in midfield, giving Kervin Arriaga or Wil Trapp a rotational break before the team faces Seattle next weekend.
[No score prediction provided]
---
Thank you to Alan, for an in-depth look at MNUFC. Vamos Orlando!

2023 Orlando City Season in Review: Alex Freeman
We start our Orlando City player reviews with a look at a Homegrown fullback who made his MLS debut this season.
Orlando City signed fullback Alex Freeman to a Homegrown Player contract on February 15, 2022. He became the Lions' 12th Homegrown signing and his deal runs through the 2025 season with a club option for 2026, but the youngster did not see action in Major League Soccer last season. With the departure of Ruan, there was an opportunity for Freeman to win a job with the first team in camp but he wasn't quite ready to make the jump, instead playing an important role with Orlando City B throughout the 2023 MLS NEXT Pro season.
Let's take a look back at Freeman's 2023 campaign.
Statistical Breakdown
Freeman made his MLS debut on April 29 in a 2-0 home win over the LA Galaxy. It was not just his debut with the first team, but it was also his only appearance with the senior squad in 2023, although he did make the substitutes' bench a few times after that. Officially, he logged only one minute, entering in the 93rd minute. He was only on the pitch a matter of seconds, so it's unsurprising that he registered nothing on the stats sheet.
The son of former NFL receiver Antonio Freeman, Alex starred with OCB in 2023. In MLS NEXT Pro play, Freeman appeared in 24 of OCB's 28 matches, starting 22, and logging 1,855 minutes. He finished tied for third on the squad in goals (4), adding three assists and passing at a 79.1% success rate. Freeman attempted 25 shots, putting 11 on target, and contributed 10 key passes. He committed 22 fouls, drew 27 on the opposition, and was booked four times. He also started OCB's playoff match at Columbus, playing 89 minutes in the Young Lions' 2-1 road loss. Freeman didn't contribute a goal or assist or attempt a shot in the match, but he passed at an 88% rate, created one scoring chance, and committed one foul.
Best Game
With only one MLS appearance to his credit, the default best game for Freeman came on April 29 in Orlando City's 2-0 home win over the LA Galaxy. Freeman didn't even officially touch the ball in the game, but it's not every day a teenager gets to play in an MLS match, and I'm sure it was a special moment for him. It was certainly a milestone in his professional soccer career.
2023 Final Grade
As Freeman fell well short of the minimum 450 minutes played mark to receive a rating on our 1-10 scale, The Mane Land has no choice but to mark his grade as incomplete for the 2023 season. There are areas of Freeman's game that need a bit of refining, but at the same time, it's easy to see why he landed a Homegrown contract, why Orlando City would find him an intriguing prospect, and why he's been getting called up by the United States for U-20 international duty. His attacking presence was huge for OCB in 2023 and he was one of the key players that led the Young Lions to the postseason.
2024 Outlook
I would expect Freeman to get more seasoning at OCB in 2024, although he'll be given opportunities in preseason camp to show whether he's closed the gap on the likes of Michael Halliday and Kyle Smith (assuming both return). If the club moves on from both Halliday and Smith, it's not hard to picture Freeman starting the season providing depth at right back for the first team. Having just turned 19 in August, Freeman has a lot of potential and he should start to unlock that within the next year or so.
---
This is the first of our 2023 Orlando City Season in Review articles. Every player who played minutes this past season and who finished the year on the club roster will be reviewed (exceptions may be made for players let go when the club officially announces its roster moves). Players who logged fewer than 450 minutes (combined regular season plus playoffs, Concacaf Champions League, U.S. Open Cup, and Leagues Cup) will receive a composite score between 1 and 10 as determined by a panel of The Mane Land writers, while those who did not reach that threshold will receive an incomplete grade.
Lion Links: 11/29/23
Orlando Pride players called up by Brazil, MLS announces 2023 Best XI, latest MLS roster moves, and more.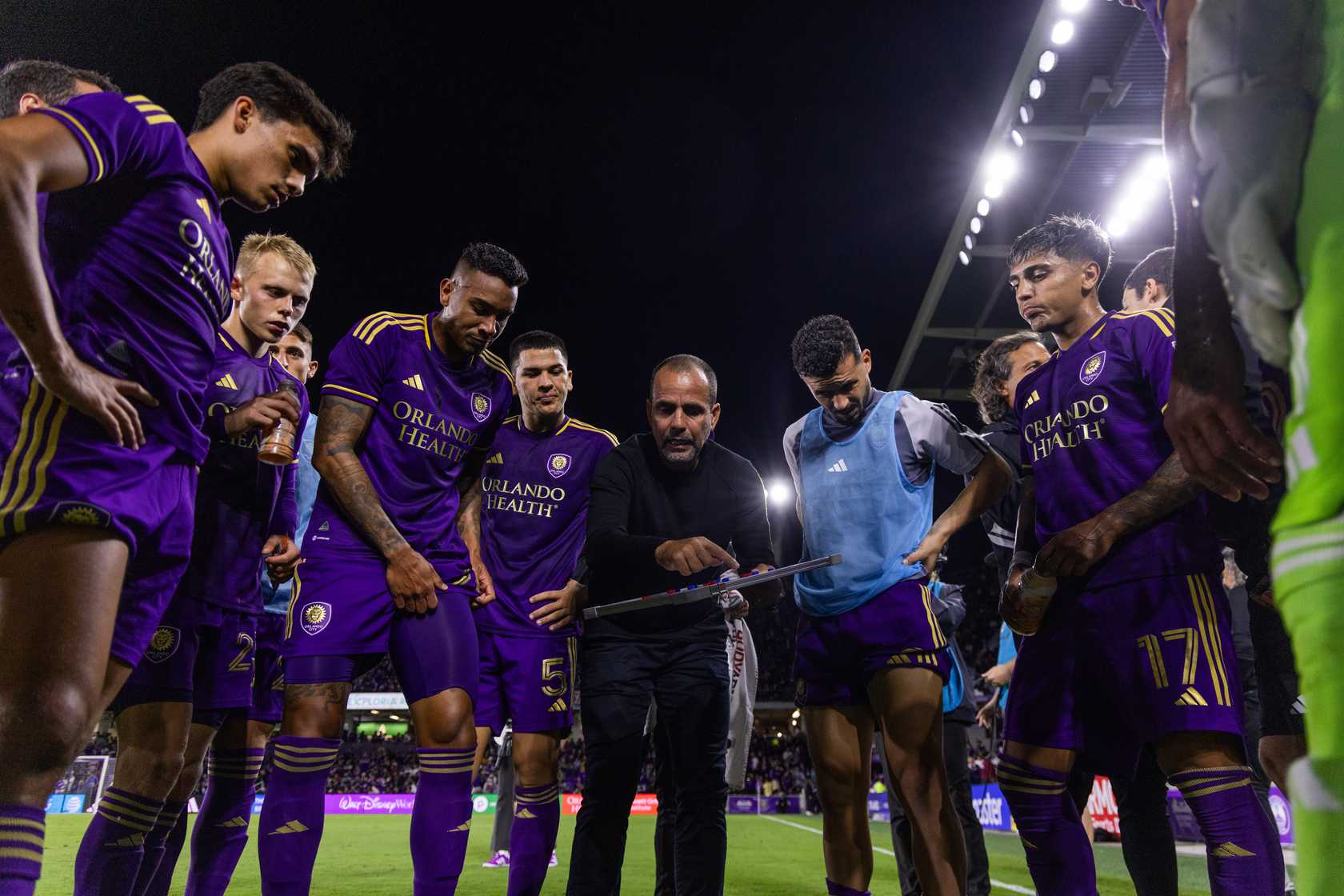 Hello, Mane Landers I hope all is well down in Florida. I've been very busy working throughout the holiday weekend at Under Armour. This week I'll be working at Wrigley Field for Winterland while getting ready to cover high school wrestling tomorrow night. There is plenty to cover today, so let's get to the links.
Pride Players Called Up By Brazil for Friendlies
Orlando Pride defender Rafaelle and forwards Marta and Adriana have been called up to the Brazil Women's National Team for its upcoming friendlies.
Brazil will play two matches against Japan on Nov. 30 and Dec. 3 in Sao Paulo before playing Nicaragua on Dec. 6 at Estadio Fonte Luminosa in Araraquara.
MLS Announces the 2023 Best XI
Major League Soccer announced its 2023 Best XI, recognizing the league's top players at each position. There were no Orlando City players selected for the team and eight players received the honor for the first time. Those players are St. Louis City's Roman Burki and Tim Parker, FC Cincinnati defender Matt Miazga, Atlanta United duo Thiago Almada and Giorgos Giakoumakis, Houston Dynamo midfielder Hector Herrera, LAFC's Denis Bouanga, and Columbus Crew forward Cucho Hernandez. Nashville SC's Hany Mukhtar made the Best XI for the third consecutive time, while teammate Walker Zimmerman was named to it for the fifth time. MLS MVP Luciano Acosta of FC Cincinnati rounds out the list.
Latest MLS Off-season Roster Moves
The Colorado Rapids announced their latest roster changes as they prepare for the the 2024 season under new Head Coach Chris Armas. The club exercised its options for defender Andrew Gutman, midfielder Ralph Priso, and forward Calvin Harris. The Rapids declined contract offers to seven players, with the most notable names being defender Steven Beitashour and goalkeeper William Yarbrough, although the Rapids are in discussions about re-signing Yarbrough. Elsewhere, the New England Revolution exercised the permanent transfer option on forward Tomas Chancalay, signing him to a Designated Player contract through 2026, with a club option for the 2027 season.
UEFA Champions League Roundup
Champions League action returned in Europe, as we get close to wrapping up the group stage in a couple of weeks. Manchester City overcame a two-goal deficit to beat RB Leipzig 3-2 and win Group G. Newcastle United had a chance to qualify for the round of 16 but gave up a late penalty to Paris Saint-Germain, which Kylian Mbappe converted to end the match in a 1-1 draw. Borussia Dortmund beat AC Milan 3-1 to book its spot in the knockout stage. PSG, Newcastle, and AC Milan are all still alive in Group F heading into the final matchday in December. Shakhtar Donetsk won 1-0 against Royal Antwerp and also still has a shot to advance on the final matchday. Lazio, Atletico Madrid, Barcelona, and Young Boys all won their respective matches as well. Today's matches include Manchester United on the road against Galatasaray, Real Madrid taking on Napoli, and Sevilla facing off with PSV Eindhoven.
Free Kicks
Concacaf has announced that BMO Stadium, Dignity Health Sports Park, Shell Energy Stadium, and Snapdragon Stadium will be the four venues that will host matches for the 2024 Concacaf W Gold Cup.
Barcelona midfielder Gavi will be sidelined for up to 10 months after undergoing knee surgery after suffering a torn ACL in his right knee.
The International Football Association Board approved a trial for sin bins, meaning players punished for dissent or specific tactical offense would be temporarily removed from the match for a set amount of minutes.
You have got to see this goal from Cwrt Rawlin FC in the Welsh seventh division.
---
That will do it for me today, Mane Landers. Enjoy your Wednesday and I'll see you next time.
Lion Links: 11/28/23
Luciano Acosta named MVP, Americans in action, scheduling news for U.S. national teams, and more.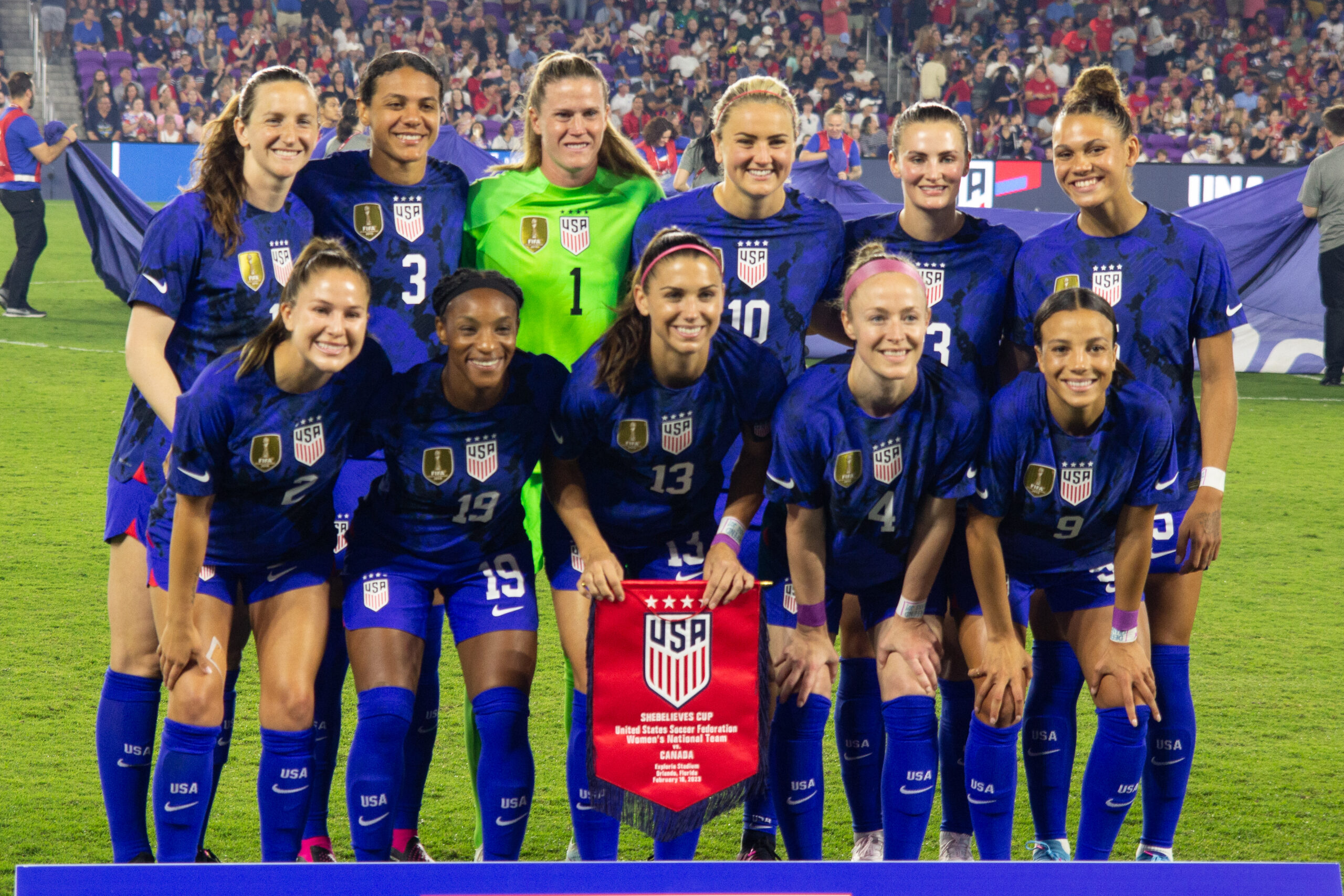 Happy Tuesday, everyone. I'm dragging a little today after having an extended period of time off for the Thanksgiving holiday, but there's no rest for the wicked and the only way out is through. With that being the case, let's get into today's news.
Luciano Acosta Wins MLS MVP
In a piece of news that plenty of people likely saw coming from several miles away, Luciano Acosta has been named Major League Soccer's Most Valuable Player. Acosta racked up 34 goal contributions during the regular season, finishing the 2023 campaign with 17 goals and 14 assists as the driving force behind his team's run to the Supporters' Shield. He was voted the best player in the league by quite some margin and won the award in a landslide, taking 60.37% of the votes to Denis Bouanga's 14.97% and Thiago Almada's 6.46%.
American Stars in Midweek Action
There are a number of United States Men's National Team players that will be in action this week, with several UEFA Champions League clashes highlighting the viewing slate. Christian Pulisic, Yunus Musah and AC Milan will face Giovanni Reyna's Borussia Dortmund today in a game with huge ramifications for both teams. Malik Tillman, Ricardo Pepi, and Sergino Dest may play in PSV Eindhoven's match with Sevilla tomorrow, and a win would likely go a long way to securing a place in the Round of 16. Additionally on Wednesday, Brenden Aaronson and Union Berlin have a chance to make a big move towards a place in the Europa League, as a win over Braga would leapfrog the German club into third place in Group C.
USMNT & USWNT Scheduling News
The USMNT will open its 2024 slate of games with a match against Slovenia on Jan. 20 in San Antonio. The match will fall outside of an international window, meaning that the January camp roster will largely be made up of domestic-based players. The USMNT has faced Slovenia twice before, with the most recent time being a 3-2 win in Ljubljana courtesy of a Jozy Altidore penalty kick.
While we already knew that the United States Women's National Team would play China PR on Dec. 5 in Frisco, we now know that one of the team's legends will be honored before the game. The U.S. Soccer Federation has announced that former Orlando Pride defender Ali Krieger, who stated in March that she will retire following the NWSL season, will be honored before the match. Krieger played 108 games for the USWNT and is a two-time World Cup winner with the team.
Notable Women's Players to Miss International Matches
A pair of high profile women's players will miss upcoming international games. First up, Sam Kerr will not feature in Australia's back-to-back friendlies against Canada due to a foot injury. Kerr has struggled with injuries this year and her availability was limited during this summer's World Cup.
Alexia Putellas will miss Spain's two Nations League matches against Sweden and Italy after picking up a left knee injury. Putellas had missed Euro 2022 due to an ACL tear, but was back to help her side win the World Cup several months ago. Fortunately for Spain, the team is well positioned atop its group and has enough players in the squad that it shouldn't feel her absence too keenly.
Free Kicks
A pair of Willian penalties and an early Alex Iwobi goal helped Fulham beat Wolverhampton, with American defenders Antonee Robinson and Tim Ream also starting.
New York Red Bulls forward Tom Barlow is reportedly headed to the Chicago Fire.
---
That's all I've got for you this morning. Y'all stay safe out there.