Lion Links: 5/5/23
Orlando City enters hectic week of road games, Orlando Pride prepare for Racing Louisville, OCB faces Crown Legacy FC tonight, and more.
Happy Cinco de Mayo! Whether it's sharing a margarita pitcher with friends or enjoying some carryout from your favorite local spot, I hope you have a nice time. Make sure to check out festive ways to spend the day beyond food and drinks too, such as art exhibits, shops, and dance lessons. It should be a fun day to ease into a weekend filled with soccer. Before we get started with today's links, let's all wish a happy birthday to Orlando Pride forward Haley Bugeja!
Orlando City Begins Road Trip With Confidence
The Lions will hit the road to take on CF Montreal tomorrow night in their first of three away games during a seven-day stretch. After playing Montreal, the team will go straight to North Carolina for its U.S. Open Cup match against Charlotte FC on Tuesday. It will then briefly return to Orlando before heading back out for a game against the Columbus Crew on May 13. Orlando is unbeaten when playing away from Exploria Stadium this year, and Head Coach Oscar Pareja spoke on the importance of maintaining that road mentality.
"It's a busy week that we have to go away as we have done before," Pareja said. "This year, when we went to Philadelphia, when we went to Minnesota, [we went] with the urgency to win it. It kept us feeling on, feeling sharp, and feeling strong. That's the attitude together and then obviously just play in our ways and we'll just try to dominate the game the way we want."
Orlando Pride Prepare for Racing Louisville FC
After winning their first game of the year in San Diego, the Orlando Pride return to Exploria Stadium to host Racing Louisville. It's a great opportunity for the Pride to maintain their momentum, particularly on offense. Brazilian attacker Adriana recorded her first goal and assist in that 3-1 win, showcasing why she was signed this past off-season. She'll have to contend with a revamped Louisville defense that includes former Pride defender Carson Pickett and center back Abby Erceg. While Louisville is still searching for its win of the season, it's also only lost once across five games. At training, Pride forward Ally Watt discussed how the team is excited to play at home tomorrow.
Orlando City B Faces Crown Legacy FC Tonight
Orlando City B has the chance to claim the top spot in the MLS NEXT Pro's Eastern Conference tonight when it plays on the road against Crown Legacy FC at 7:30 p.m. The match will be broadcast on MLS Season Pass. Crown Legacy is unbeaten this season and was named Team of the Month after winning all five of its games in April. Meanwhile, the Young Lions are coming off of an exciting 3-2 win at home against Toronto FC. It all makes for a huge showdown between two of the best teams in the league so far.

Central Florida Crusaders Will Host the NISL Playoffs
The champions of the National Indoor Soccer League's men's and women's divisions will be crowned in Orlando on Mother's Day, May 14. The league's playoffs will be held at Addition Financial Arena on UCF's campus, and the Central Florida Crusaders have a chance to win both divisions. The action starts with the women's semifinal between the Crusaders and the Tampa Bay Strikers at 1 p.m., with the winner taking on the Memphis Americans in the final at 5 p.m. The Crusaders' men's side will face whichever team advances from the semifinal between the Strikers and Americans. There will also be two awards ceremonies in what should be an eventful day.
Free Kicks
OCB's Alejandro Granados was called up by Spain for its U-17 team.
Former Lion Brek Shea and fellow ex-USMNT defender Geoff Cameron announced they are retiring and planning on going into business together. Shea played two seasons in Orlando and the club thanked him for his time in purple, which included this great goal.
---
That's all I have for you today. I hope you all have a fantastic Friday. Make sure to stay hydrated out there tonight!
Lion Links: 6/3/23
The Orlando Pride hit the road, OCB players called up, USMNT U-20 squad can make history, and more.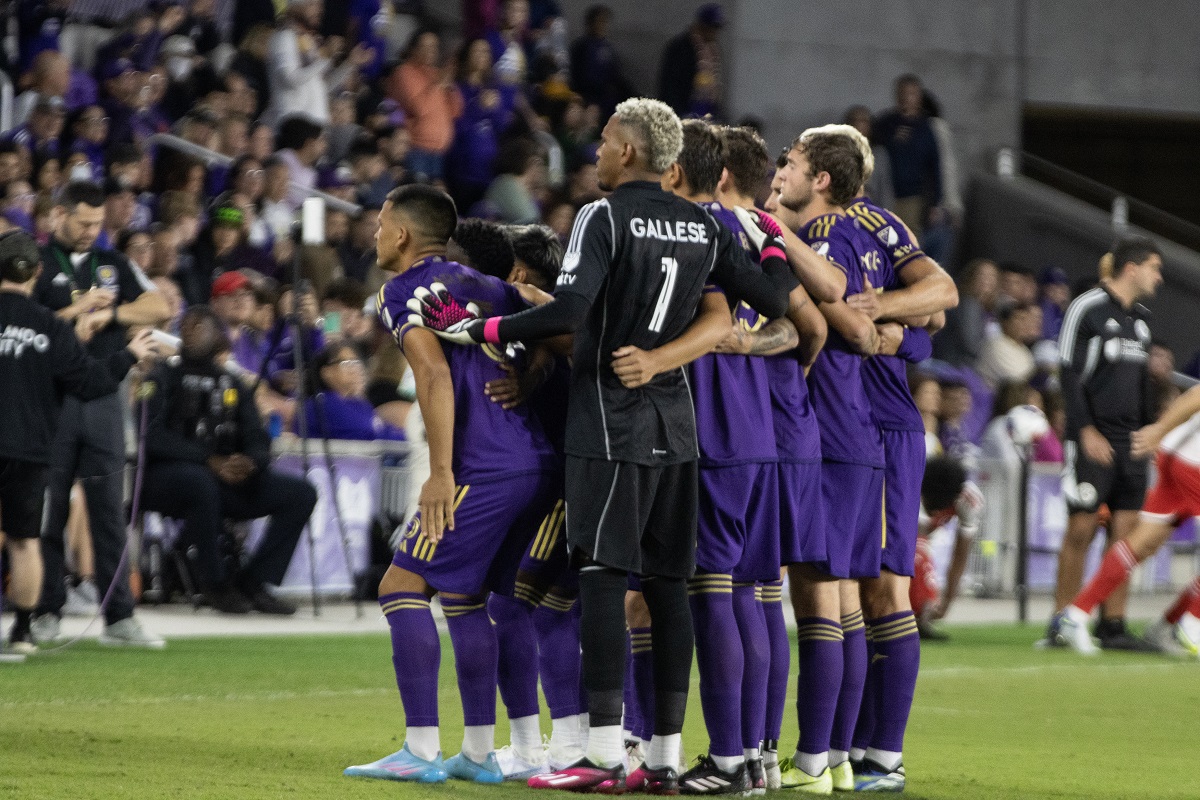 Merry match day morning, Mane Landers! I hope you have multiple screens ready as both Orlando City and the Orlando Pride are in action this evening. Hopefully, it will be a weekend of better results for the clubs, as both are coming off difficult results. It's been a busy week for me already and it won't slow down anytime soon, so enjoying matches is a nice break. Let's get to the links.
Orlando Pride Start a Busy Stretch
The Orlando Pride are heading west to play the Houston Dash tonight, followed by an NWSL Challenge Cup match against NJ/NY Gotham FC on Wednesday, and then back to Exploria Stadium to host the Portland Thorns next Sunday. Three games in nine days will test the club's depth and it's reasonable to expect a heavily rotated side in the Challenge Cup match. The Pride enter tonight looking for a second straight win over the Dash. To make that a reality the Pride will need to create and this time convert on the chances on goal.
OCB Venezuelan Call-ups
Goalkeeper Javier Otero and fullback/winger Moises Tablante have been called up to the Venezuelan National Football Team for a pair of friendlies this month (translate). Venezuela will face Honduras on June 15 in Washington, D.C. and Guatemala at Rentschler Field on June 18 in East Hartford, Connecticut.
Orlando City B may only be without them for one match, but the team will certainly miss the pair during the time they are on international duty. Otero has been very good in goal, and Tablante has been contributing to the attack. Of course, it is an honor for both to represent their national team and we wish them well.
Pride Month Kicks Off
Both Orlando City and the Orlando Pride are celebrating Pride Month with logo changes for both squads. The Pride will be hosting the "Pride in our City" match against the Portland Thorns on June 11 in tribute to the victims of the Pulse Nightclub tragedy.
The Lions and the Pride are only two of many other sports teams to recognize and celebrate the LGBTQIA+ communities in June. Other teams include the Wilf-owned Minnesota Vikings and Florida-based Major League Baseball club, the Tampa Bay Rays.
USMNT U-20 Opportunities
When the U-20 USMNT squad meets Uruguay on Sunday there is the possibility that some of the players will also make an appearance for the senior squad in the 2026 World Cup. It's also possible that this team can advance, possibly to the final. If so, they will make history. If the team makes it past Uruguay either Brazil or Israel will await in the semifinal. Of course, the U.S. is not the only team in Argentina with a path to the trophy.
Free Kicks
---
That will do it for today. Check back for our coverage of both Orlando City and the Orlando Pride. Vamos Orlando!
Lion Links: 6/2/23
Orlando City prepares for the Red Bulls, Pride focused on bouncing back, Inter Miami and Phil Neville part ways, and more.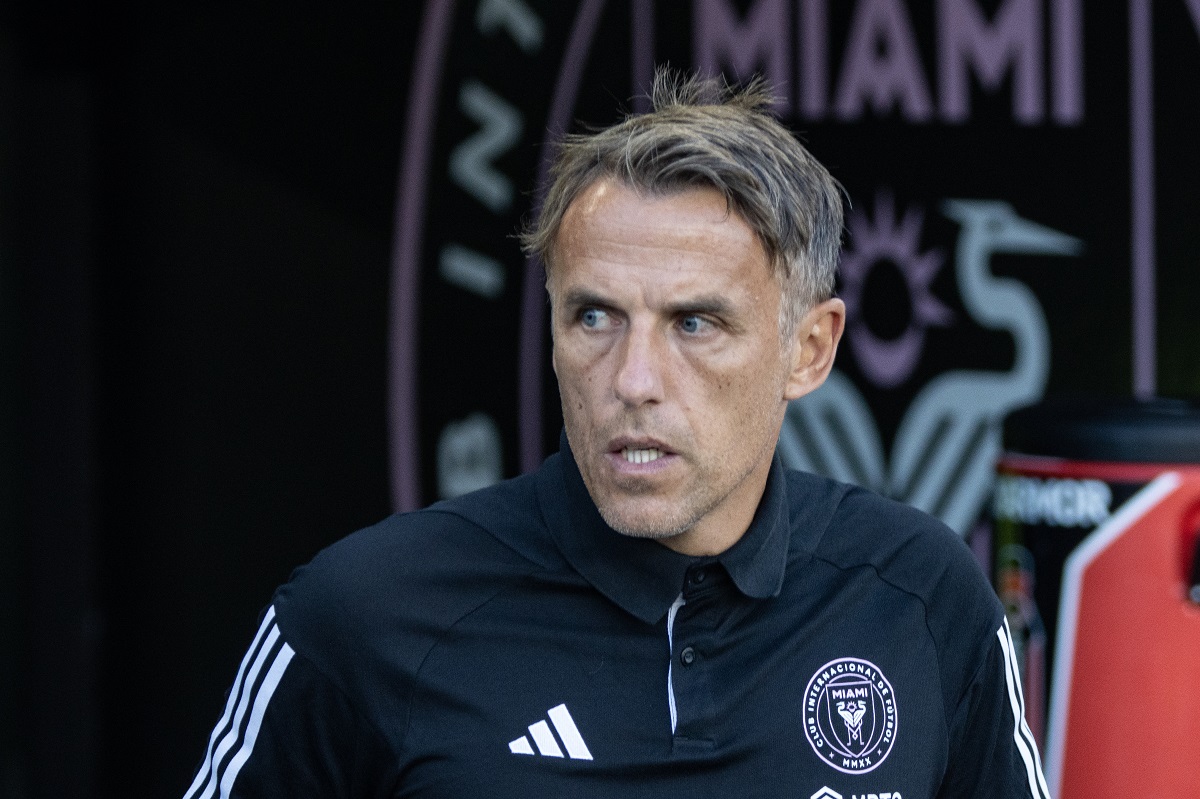 I hope this Friday finds you well as we all get ready for another weekend of Orlando soccer. Tomorrow is my birthday and I'm looking forward to battling the eternal march of time with some watermelon mojitos and a cheeseburger. It should be a nice weekend. Hopefully the next few days go smoothly for you as well. Now, let's get this Friday started with today's links!
Orlando City Prepares for the New York Red Bulls
Orlando City is back in action tomorrow night at 7:30 p.m. in a road match against the New York Red Bulls. The Lions have not lost in their past four matches against the Red Bulls, including a 1-0 win at home in this year's season opener. Plenty has changed for the Red Bulls since that match, with Troy Lesesne now at the helm after the dismissal of Gerhard Struber last month. The Lions catch the Red Bulls just a few days after they beat Inter Miami 1-0 on the road. Orlando is currently on a four-game unbeaten streak, but two of the draws were due to allowing late equalizers at home. Captain Mauricio Pereyra talked about the team's need for consistency throughout a match.
"It's the belief in the work that we are doing, because nothing is changed from this last game or even in Miami," he said. "If we compare with the other games, I mean, it's the same team with the same players and the same quality. The only thing that changed I think, is the mentality and the mindset that we had, that we believe that the work that we're doing is correct. … Consistency is what we need during the tournament, we see more times during the game against Atlanta. But we have to do it in 90 minutes if you want to get results."
Pereyra is in his fifth year with the Lions and would make his 100th start for Orlando should he do so tomorrow. Cesar Araujo has been a key part of Orlando's success since joining the club and could make his 50th appearance in tomorrow's match. Both midfielders could prove key for Orlando against Luquinhas and the rest of the Red Bulls.
Orlando Pride Aim to Bounce Back
Although they created plenty of chances and played well, the Orlando Pride's four-game unbeaten run came to an end last weekend against the Chicago Red Stars. Capitalizing on those chances is a focal point for the Pride in training as they get ready for a road match against the Houston Dash tomorrow night at 8:30 p.m. It's the first of three games in seven days for the Pride as they look to maintain their hunger to win despite the recent loss. Midfielder Erika Tymrak spoke on how the team is cultivating a winning culture this year.
"I think it starts in training and [the coaching staff] have created such a good training environment that when we do not get the result we wanted, we are upset, we're disappointed," Tymrak said, "We had a few off days after the game, and we just want to get back and play and get better. So I think it's an important mentality to have and it'll take us through the season."
Orlando City B Heads North to Face Toronto FC II
After a May of mixed results, Orlando City B hits the road to take on Toronto FC II this Sunday at 8 p.m. It will be the second meeting between the two teams this season, with the Young Lions winning 3-2 at Osceola Heritage Park on April 30. The offense is trending in the right direction, with Jack Lynn scoring his fourth goal in three games and Alex Freeman tallying his fifth goal contribution of the season in OCB's 3-2 win over New York Red Bulls II on Monday. Shak Mohammed, Orlando City's 2023 MLS SuperDraft first-round pick, also scored his first goal of the season in that match, so hopefully he can build on that moving forward. OCB will face a Toronto side that has lost its past two matches, both on the road.
Phil Neville Fired By Inter Miami
Following its 10th loss in15 games this season, Phil Neville is no longer the head coach of Inter Miami. Neville was named head coach in January of 2021, and led the team to the playoffs last year. However, there's been a lack of consistency for Miami during his tenure and no club has lost more games this season than the Herons. Miami also parted ways with former Orlando City head coach Jason Kreis, who was named as an assistant coach in March of 2021. Javier Morales will serve as interim head coach, with other coaches remaining in their existing roles, including former Orlando City academy director Darren Powell as an assistant coach.
USMNT Roster Announced for Concacaf Nations League
B.J. Callaghan, who became the interim head coach of the United States Men's National Team earlier this week, called up 24 players for the training camp roster in preparation of the Concacaf Nations League later this month. Four goalkeepers made this roster before it gets trimmed down to 23 players, including Matt Turner and Maccabi Haifa's Josh Cohen. Folarin Balogun committed to the U.S. just last month and will be on the team alongside fellow forwards Ricardo Pepi and Alex Zendejas. Tyler Adams is out due to injury, but the midfield is still filled with notable names such as Weston McKennie, Yunus Musah, and Giovanni Reyna. The U.S. will clash with Mexico on June 15 in Las Vegas, with the championship match taking place against either Canada or Panama on June 18.
Free Kicks
American goalkeeper Zack Steffen underwent knee surgery and will reportedly be out for three to four months as a result.
---
That's all for now, Mane Landers. I hope you all have a fantastic Friday and rest of your week.
Lion Links: 6/1/23
MLS All-Star voting is underway, midweek MLS results, Sevilla wins Europa League, and more.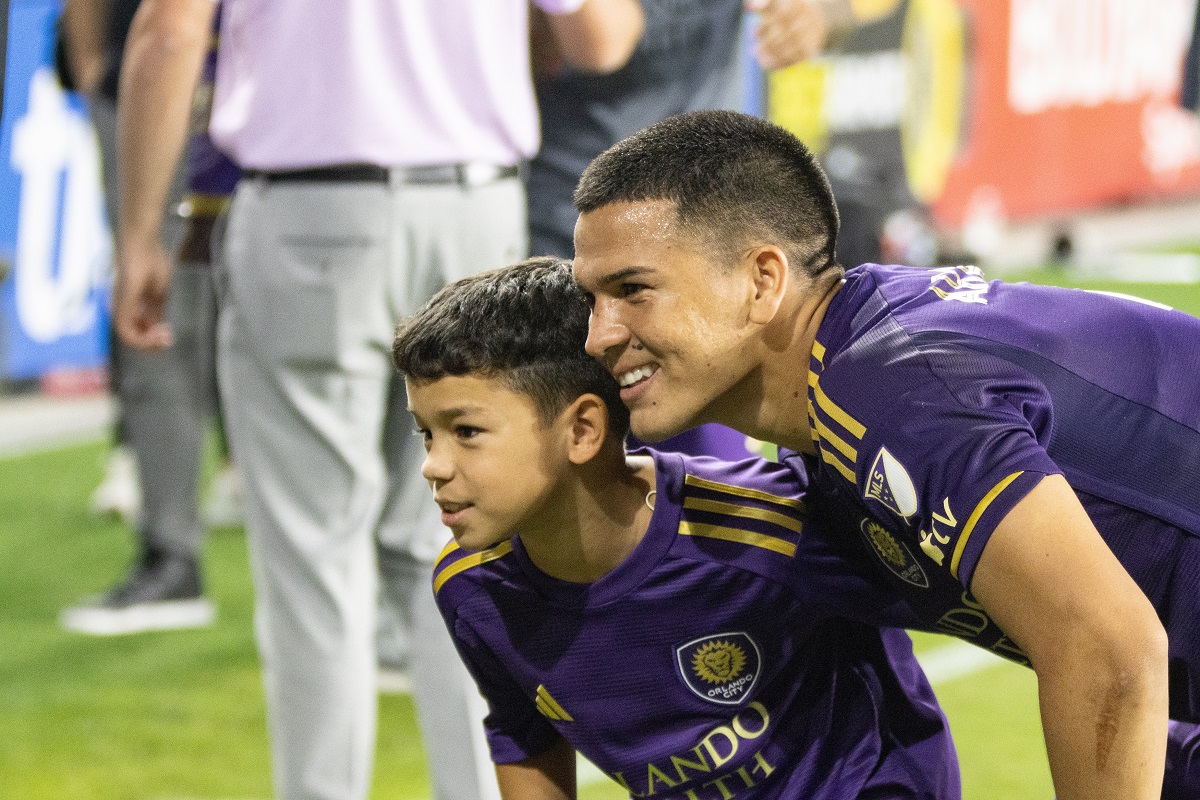 Welcome to June, Mane Landers! I hope May treated you well as we get ready for another month filled to the brim with soccer. The Florida summer is heating up, so make sure to stay hydrated out there as we break out the beach umbrellas and dust off the grills. But for now, let's jump into today's links!
MLS All-Star Voting Begins
Voting is underway for the 26 players who will be selected for the MLS All-Star Team this summer. Of those 26 players, 12 will be chosen from a combined vote from fans, media, and current players. Orlando City defensive midfielder Cesar Araujo was noted as a candidate who could make this year's team. Personally, I think goalkeeper Pedro Gallese, center back Robin Jansson, and forward Ercan Kara have a real shot at playing in the All-Star Game if they keep up their form. This year's MLS All-Star Game will take place against Arsenal in the nation's capital, with D.C. United Head Coach Wayne Rooney at the helm.
MLS Midweek Action Brings Plenty of Goals
The Lions weren't in action for this midweek round of games, but there was still plenty of soccer to enjoy from the other MLS teams. Atlanta United and the New England Revolution battled to a 3-3 draw at Mercedes-Benz Stadium. Carles Gil and Bobby Wood gave the Revs a 2-0 lead heading into halftime. Atlanta then scored three times in the second half, only for Gil to find an equalizer in stoppage time. It wasn't the only high-scoring game of the evening either, as the Columbus Crew won 3-2 over the Colorado Rapids thanks to a goal and two assists from midfielder Lucas Zelarayan. Elsewhere in the Eastern Conference, FC Cincinnati beat New York City FC 3-1 and D.C. United and CF Montreal played to a 2-2 draw. Orlando City's next opponents, the New York Red Bulls, won 1-0 at Inter Miami.
Sevilla Wins Seventh Europa League Title
It took a penalty shootout to decide the winner of this year's Europa League final, with Sevilla beating AS Roma in Budapest. It was the Spanish club's seventh time lifting the Europa League trophy. This win salvaged a rough La Liga season for Sevilla and it will play in the Champions League next year. Paulo Dybala gave Roma the lead in the first half, but an own goal levelled things in the 55th minute. Chris Smalling nearly gave Roma the win in extra time, but his header hit the crossbar. It was Jose Mourinho's first defeat in six European finals and Roma will aim to qualify for the Europa League again when it takes on Spezia in its final Serie A game of the season on Sunday.
More Teams Claim Spots in U-20 World Cup Quarterfinals
Host Argentina was bounced from the U-20 World Cup after a 2-0 loss to Nigeria in the U-20 World Cup. After a scoreless first half, Nigeria struck twice and will face either Ecuador or South Korea in the next round. The other South American nations in action fared a bit better than Argentina, with Brazil cruising past Tunisia, 4-1, in a match that included three goals in stoppage time, and Colombia beating Slovakia, 5-1. In a clash between European sides, Italy won 2-1 over England after Cesare Casadei scored from the spot in the 87th minute. In the quarterfinals, the U.S. will face the winner of today's match between Gambia and Uruguay.
Free Kicks
St. Louis City midfielder Eduard Löwen won MLS Goal of the Matchday for his free kick goal against the Vancouver Whitecaps.
---
That's all I have for today. I hope you all have a wonderful start to June!