The Mane Land Announces Membership Program
Maximize your Mane Land experience with our new TML membership program while supporting our independent efforts.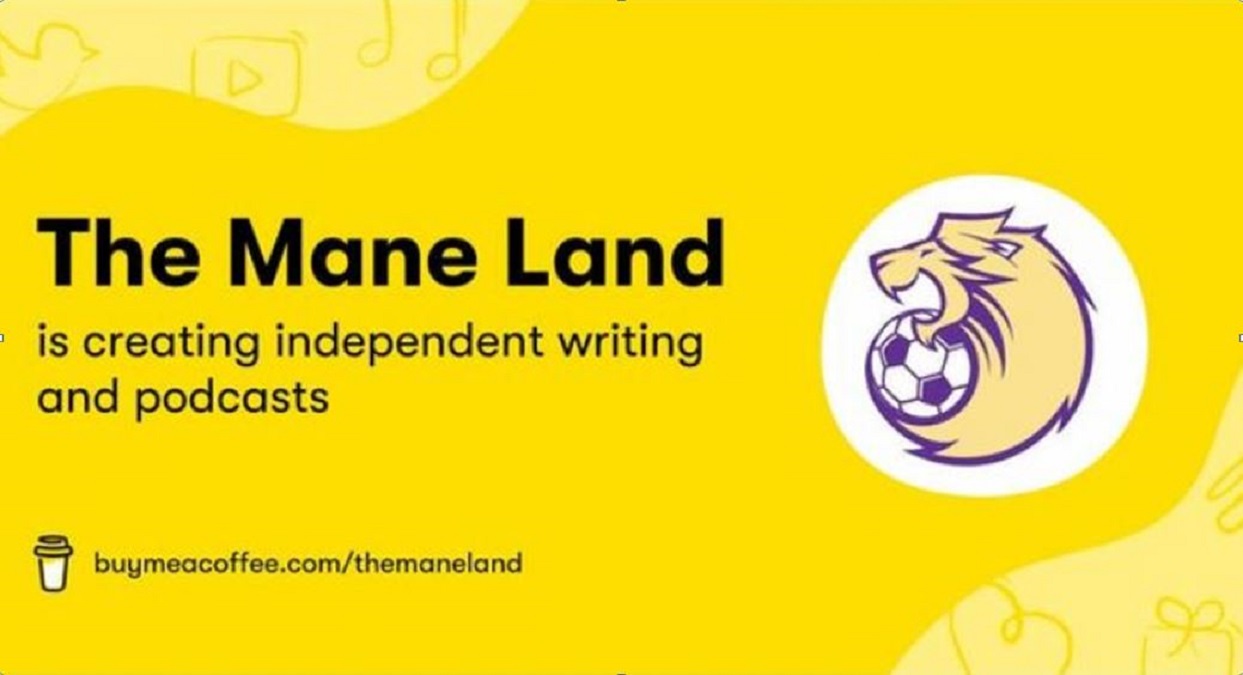 Hello, readers of The Mane Land and listeners of our podcasts. Before you start reading this, please note that the most important part of this post is at the end. So, don't stop until you get to the bottom.
You may recall that when we left SBNation to become independent, we really weren't sure the best way to go about that. Many of our readers and listeners generously offered to help us make that transition, but we still weren't sure the best path forward, so we took a poll.
The poll was pretty much split down the middle between those who preferred a one-time, Kickstarter-style campaign (which we did, and those of you who stepped up to help completely blew us away!) and those who favored a Patreon-style, subscription-based membership with extra perks. In fact, the member subscriptions option got a few more votes in our poll.
The folks who took part in our GoFundMe fundraiser were fantastic and are now immortalized on this very site on the "Our Founders" page. But we had always planned to give folks the option to choose whichever method of support they preferred and we tried to communicate that throughout the process. It took a little longer than expected to get up and running, but our membership subscription program is now in place! (You may notice the fancy new banner ad about it on the home page, echoed below.)

Part of that delay was thinking up something that didn't encroach on the benefits we gave our Founders. Those folks helped us get started and deserve the exclusivity of the perks they got. The other part of the delay is that there just aren't enough hours in the day. (However, for you guys, I'm willing to be cloned.)
We have utilized the popular Buy Me a Coffee platform to run this program. You can find the basics here. The Mane Land premium membership program includes three tiers of membership, as well as the option to click on the "Support" tab for those who just want to help us out whenever, without joining the program or adding any recurring "appointment-based" payments to their budgets. We love that feature of Buy Me a Coffee (or "Buy Us a Beer" in our case…you drink what you like).
For those who do choose to become members, we hope we have provided value and we are planning to add benefits along the way, in addition to providing special giveaways, events, etc. (more on that below). We have also provided subscription options — with monthly or annual memberships. The annual cost essentially gives you 12 months for the price of 10.
---
Current Benefits
The current membership benefits depend on which level of support you choose — Homegrown Player, TAM Player, or Designated Player level. Each level includes all benefits from the lower tiers, with additional benefits for each higher level.
Homegrown Player: This is a basic set-it-and-forget-it level of support for The Mane Land, providing a way for our readers and podcast listeners to contribute to the success of TML's independence goals. We want to compensate our current volunteers, replace lost income of those who previously received small stipends from being part of the SBNation network, add photographers, attract new writers, and expand our coverage. Additionally, each Homegrown Player Level member will be recognized in a Lion Links column, which is still typically our most widely read post of each day and one of the top daily links columns among soccer sites. Homegrown Player Level members will also be included in any future prize drawings we have or events we host and may be subject to future benefits as they are added.
TAM Player: In addition to Homegrown Player benefits, TAM Players will receive a new weekly e-newsletter in their inbox (unless you opt out…some people hate email). These will be informal missives from myself, other TML writers, or a combination, discussing what's on our mind regarding Orlando City, the Pride, OCB, or soccer in general. Think of it as an extra post from our site that may cover multiple topics. Additionally, you'll get a 10% discount from our web shop items that we control (presently, that means everything except our listed MLS Shop items). We will definitely have more benefits coming for this level soon and will look for opportunities to include additional benefits as they become available.
Designated Player: This limited availability level of support includes all perks from the Homegrown and TAM levels, but it goes beyond. Your discount at our webshop (for items we control) will be 15% off. Additionally, we'll send you Zoom links to watch us "make the doughnuts" whenever we record the podcast. This includes when we interview guests. You'll see how the sausage is made behind the scenes and everything that we say, some of which will end up on the cutting room floor before the final podcast is sent out. This includes both The Mane Land PawedCast and SkoPurp Soccer: An Orlando Pride PawedCast. And after two months of membership you can commission a bonus episode of either podcast simply by letting us know what topic you want us to cover. Think of this as an extended Ask Us Anything. We'll do a whole show about your topic and you can even join us to discuss it if you wish.
The DP Level will certainly have additional benefits tacked on as we move forward. It is currently limited to 40 members but could be expanded slightly depending on demand and our Zoom attendance.
---
Future Benefits / Benefits Under Consideration
While we won't be able to schedule these due to the random nature of items falling into our hands, there will be periodic prize giveaways in drawings that include all of our members, regardless of level. The catch is that you get one entry per level of support, meaning Homegrown Player Level members will get one entry per prize drawing, TAM Player Level members will get two entries per drawing, and Designated Player Level members get three entries for prize drawings. Some of the kinds of items we have come across in the past include match tickets, trinkets, posters, scarves, and so on.
We are planning to add a message board to our website, well…soon-ish is the word that comes to mind. The plan for the message board is to build our community and further the discussion about the club. As part of this, we're planning an exclusive, members-only area of that message board that TAM and DP members can access. This will be a place our staff can share informational nuggets we can't necessarily write stories about for various reasons and interact with our members on a daily basis.
Other things in the works include meet-and-greets/watch parties where you can chat with TML staff members and catch a road match with a bunch of like-minded Orlando City/Pride fans while we all cheer on the team together. There may also be other informal outings with one or more members of the staff, organized fantasy leagues, random Zoom calls for Q&A sessions, and perhaps even some organized group outings for Orlando City / Pride matches, national team games, etc.
---
The Most Important Part of This Post
Remember at the top of this post, when I said the most important part is at the bottom? Well, that seems like a long time ago, now, so it's OK if you've already forgotten.
The most important part of our membership program is you. We want your feedback so we can make this program something that interests and excites you. We want to know what you like and dislike about this program. We want to know if there are some things we didn't think of that interest you. If you like what we're offering, tell us! If you hate what we're offering, we want to know what you'd prefer instead or in addition. If you want to go drinking with Dave, we can probably arrange that, but it'll be a unique tier and we'll have to figure out the cost of that.
No idea is too crazy to suggest, even if it's too insane for us to actually offer. Let us know what you want from your subscription and we'll see if that's something we can do. We'll make it easy for you by putting the form right here below this post, which is now concluded.
Orlando City vs. Colorado Rapids: Preview, How to Watch, TV Info, Live Stream, Lineups, Match Thread, and More
Orlando City will try again to find all three points at home as the Rapids come to town.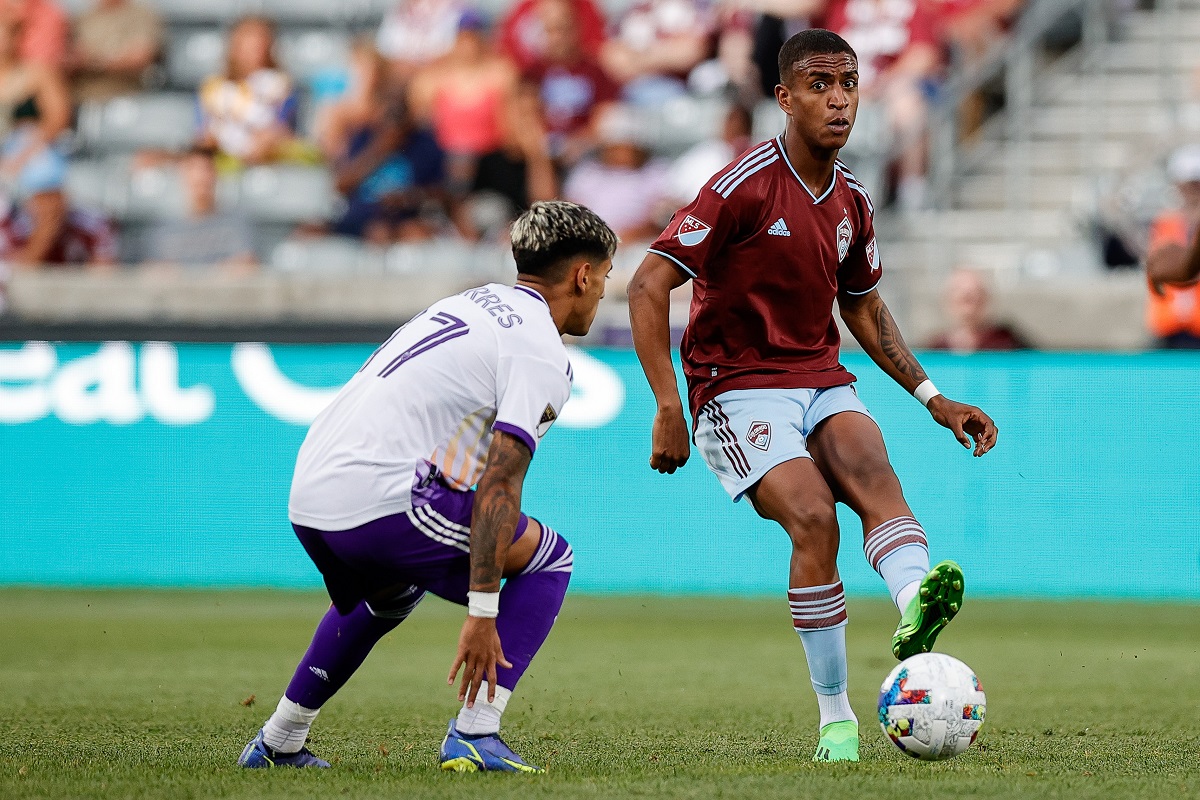 Welcome to your match thread for a Saturday night matchup between Orlando City (6-4-5, 23 points) and the Colorado Rapids (2-8-7, 13 points) at Exploria Stadium (7:30 p.m., Apple TV (free)). It's the one and only scheduled meeting between the two sides this season.
Here's what you need to know ahead of the match.
History
Orlando City is 4-1-2 in the all-time series (3-0-0 at home). The most recent meeting took place last year in Colorado, with the teams playing to a 1-1 draw on July 13, 2022. Facundo Torres gave the Lions the lead in the first half but Gyasi Zardes equalized in the second half.
Before last year, the previous meeting also took place in Colorado, just prior to MLS shutting down for the pandemic. The Lions fell 2-1 to the Rapids on a 90th-minute goal by Drew Moor off a Colorado corner kick. It spoiled a good road effort by the Lions, who were playing without suspended captain Nani at the time. The winning goal came just eight minutes after Chris Mueller's goal had leveled things and canceled out a Younes Namli strike.
The last time the teams played in Exploria Stadium, it was a wild match won 4-3 by the Lions. Orlando came from behind twice in the game — from deficits of 1-0 and 3-2 — to claim all three points. Kei Kamara opened the scoring early, because of course he did. Nani tied things up just past the half-hour mark, and Tesho Akindele gave Orlando the lead two minutes later. But Nicolas Mezquida (61st) and Cole Bassett (71st) scored 10 minutes apart to put the Rapids back in front. Mueller knotted the game up at 3-3 as the game approached its end, and Nani scored on a penalty in the just before stoppage time to bring the Lions back.
The Lions came from behind to win 2-1 at Dick's Sporting Goods Park on April 29 of 2018. Cristian Higuita and Yoshimar Yotún (pen.) provided the offense in the victory.
Orlando City won 2-0 at home as part of a four-game winning streak in 2017, which was also the fifth consecutive victory to open Orlando City Stadium. Carlos Rivas and Kaká provided all the offense in that 2017 game. The 2016 meeting ended in a 0-0 draw at Dick's Sporting Goods Park. The 2015 meeting at the Citrus Bowl saw the Lions defeat the Rapids, 2-0. Rivas came on for an injured Brek Shea in that match and turned the game around. Kaká and Cyle Larin scored for Orlando City.
Overview
The Lions enter this game still searching for the magic formula to get results at home the way they do on the road. Orlando City played quite well in its last home game against Atlanta United but could only put one goal on the board and that opened the door for a second late equalizer in as many home matches. The Lions want the ball, but they seem to be better without it, hitting opponents on the counter, than they are with extended passages of possession. Orlando is 2-3-3 at home and has drawn two straight at Exploria Stadium, riding a modest three-game home unbeaten streak (1-0-2) and an overall stretch of five matches without a loss (2-0-3).
The Rapids are similar to Orlando in that they've been better on the road than at home this season, capturing both of their victories away from Dick's Sporting Goods Park — at Sporting Kansas City and the LA Galaxy — and gave the Columbus Crew a good run in a 3-2 loss in their most recent road match on May 31. Colorado is 2-4-3 away from home and 0-4-4 in its own stadium in 2023. The Rapids are coming off a 0-0 home draw against the San Jose Earthquakes last Saturday and they are on a six-match winless skid (0-5-1).
I don't have to tell you how much teams on winless or losing streaks love playing Orlando City. In fact, the last time these teams met, the Pids were on a 0-3-2 streak and came from behind to claim a point.
Robin Fraser's side is not to be taken lightly and a great deal of Colorado's struggles this season can be attributed to key injuries. Diego Rubio has been limited to eight matches this year, and he's listed as questionable for tonight with an upper body injury, but he's got a goal and three assists. Midfielder Connor Ronan has become a key setup man for the Rapids, with a goal and six assists on the season. Michael Barrios, Lalas Abubakar, Cole Bassett, and former Galaxy winger Kevin Cabral have two goals apiece. Abubakar is a dangerous aerial threat on set pieces.
"The Colorado [Rapids] are a team that are finding their way," Orlando City Head Coach Oscar Pareja said ahead of the match. "We know the [Head] coach [Robin Fraser], and they have good players. We have to be very cautious about thinking that it is going to be an easy [match]. Colorado is a good [team] and have very good players. They have been playing well, regardless of their scoring. We are respecting the rival, trying to get better, and not thinking that we are already there. We're not, we're far from it. We need to keep going and if we keep this consistency of performing well, we are closer to getting better results."
Orlando City will be without goalkeeper Adam Grinwis (concussion protocol), Gaston Gonzalez (thigh), and Abdi Salim (knee), while Luca Petrasso (thigh) is questionable. Michael Halliday is back from international duty, but Pareja typically gives most guys a bit of time off after they return from international tournaments. Additionally, OCB's Alejandro Granados signed a short-term agreement on Friday and is available for selection in this match.
Colorado will be without Jack Price (achilles), Max Alves (removed from team activities), and Moïse Bombito (red card suspension), with Rubio (upper body) questionable.
Match Content
---
Projected Lineups:
Orlando City (4-2-3-1)
Goalkeeper: Pedro Gallese.
Defenders: Rafael Santos, Robin Jansson, Antonio Carlos, Kyle Smith.
Defensive Midfielders: Cesar Araujo, Wilder Cartagena.
Attacking Midfielders: Ivan Angulo, Mauricio Pereyra, Facundo Torres.
Forward: Ercan Kara.
Colorado (3-5-2)
Goalkeeper: Marko Ilic.
Defenders: Danny Wilson, Andreas Maxsø, Lalas Abubakar.
Wingbacks/Midfielders: Sam Nicholson, Connor Ronan, Bryan Acosta, Cole Bassett, Keegan Rosenberry;
Forwards: Jonathan Lewis, Darren Yapi.
Referees
REF: Rosendo Mendoza.
AR1: Kevin Lock.
AR2: Brian Poeschel.
4TH: Sergii Demianchuk.
VAR: Luis Guardia.
AVAR: Tom Supple.
---
How to Watch
Match Time: 7:30 p.m. ET.
Venue: Exploria Stadium — Orlando.
TV/Live Stream: Apple TV (free, no MLS Season Pass necessary).
Radio: FM 96.9 The Game (English), Accion 97.9 FM and 810 AM (Spanish).
Twitter: For rapid reaction and live updates, follow along at @TheManeLand, as well as Orlando City's official Twitter feed (@OrlandoCitySC).
---
Enjoy the game. Go City!
Orlando City vs. Colorado Rapids: Three Players to Watch Out For
These three Rapids players could make or break the game for the visitors from out west.
As Orlando City looks to extend their streak to six unbeaten matches in a row, the Lions take on the boys in burgundy from Colorado for the first time at Exploria Stadium since 2019. In this article we will do a bit of a deeper dive on three players from Colorado that City fans should be on the lookout for throughout the match tonight.
Connor Ronan
One of the bright spots for Colorado in a season which has seen its share of struggles has been the play of Irish midfielder Connor Ronan. Throughout his first 17 games with the Rapids, Ronan has recorded one goal and six assists and is the minutes leader on the season thus far. Ronan has been the straw that has stirred the drink since captain Jack Price suffered a season-ending Achilles tendon injury back near the beginning of the season. Not only has Ronan recorded two multi-assist efforts on the season, he also became the first Colorado player since Price to record a three-assist match, doing so against the LA Galaxy on May 6. Ronan's efforts were recognized by mlssoccer.com wrier Jonathan Slgal, who named Ronan as on of the top 12 under-the-radar signings of the past off-season. Logging 1,446 minutes for the Rapids so far this season, Ronan has been tidy in possession, passing at an 85.9% success rate. If Colorado is to find success at Exploria Stadium, Ronan's ability to find his teammates in positions of strength will surely be an important part of the match storyline.
Marko Ilic
Last week, in just his second start for the Rapids, goalkeeper Marko Ilic — on loan through July from the Belgian Pro League side KV Kortrijk — recorded his first clean sheet. Prior to arriving stateside for the Rapids, Ilic recorded 16 clean sheets in 71 appearances for Kortrijk and he recorded one appearance on the Serbian national squad during a friendly in June of 2021 against Jamaica. Despite limited first-team time to start the season, Ilic has stayed prepared and has drawn compliments from his coaching staff. Ilic is known to be an athletic shot stopper and strong passer, and if Colorado has visions of controlling possession and building out of the back, he will be central to that plan, while being responsible for keeping the hungry Lions at bay.
Cole Bassett
Homegrown youngster Cole Bassett returned to his home club from a 10-month loan prior to the start of the 2023 Major League Soccer season. On the year thus far, the 21-year-old has started in seven of the nine matches that he has appeared in. Bassett has scored two goals on the season, including a absolutely beautiful curling shot from outside the 18 in the 95th minute against the Columbus Crew on May 31.
With a reputation as a ruthless attacker with the ability to finish from anywhere and create opportunities for himself, Bassett possesses the quality and stamina to put the Rapids on his back and turn the tide of a match. He will surely be one of the key focuses for defensive midfielders Cesar Araujo and Wilder Cartagena. Shutting him down in the Central Florida humidity may be the most important aspect of the match for Orlando City on the night.
---
If Orlando is to make it two victories in a row, those are the three pieces of the Colorado puzzle that I think the team will have to combat to achieve their goal. Let us know in the comments below if there are any other major pieces that you are concerned about heading into the match. Vamos Orlando!
Lion Links: 6/10/23
Lions want consistency, Alejandro Granados earns short-term contract, Pride welcome Thorns, and more.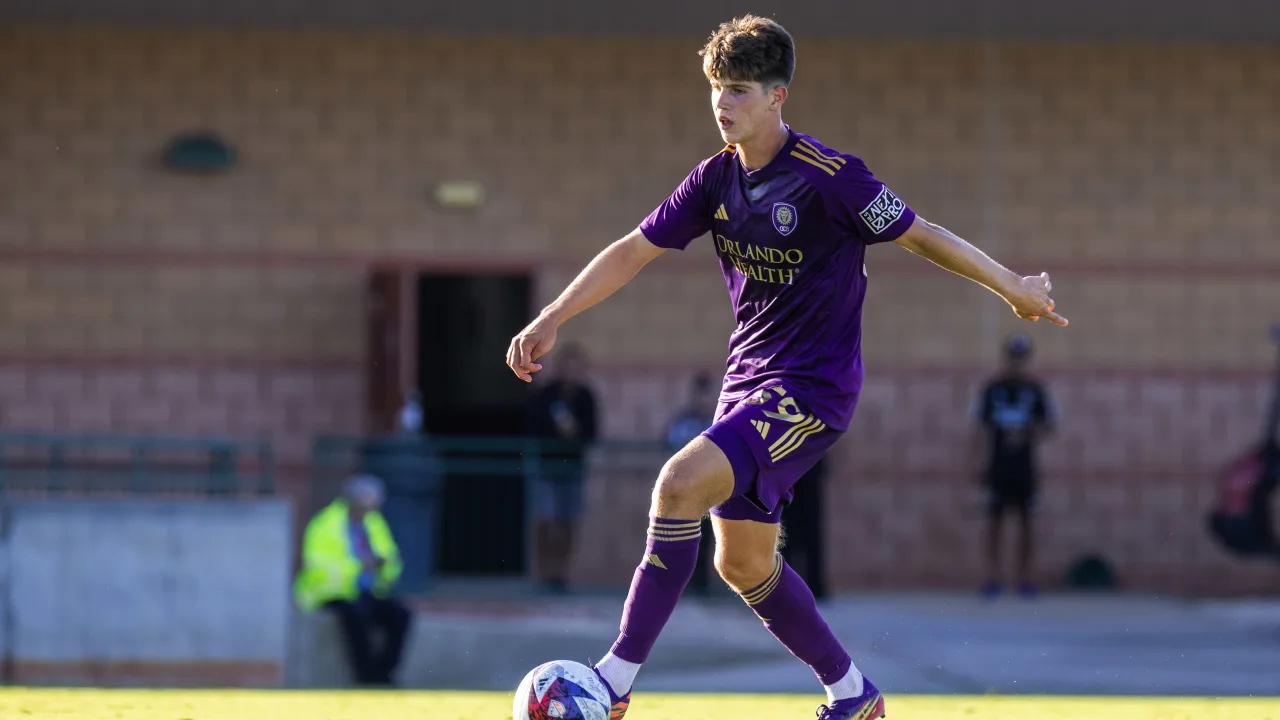 Welcome to the weekend, Mane Landers. It's a great Saturday to wake up because the Lions are back home tonight at 7:30 p.m. Personally, I am looking forward to seeing the team continue to build attacking momentum as the pieces have started to gel together. The pace of Ivan Angulo has been electric, and I'm hopeful Facundo Torres has finally turned the page he needed to this season. Aside from Orlando City today, we also have soccer in town on Sunday, with OCB taking on Cincinnati 2 and the Orlando Pride hosting the Portland Thorns. So, let's dig right into it all in the links!
Orlando City's Momentum and Consistency
Orlando City returns home tonight to take on the Colorado Rapids after a decisive 3-0 victory at Red Bull Arena. With the latest victory, the Lions are now unbeaten in their previous five league matches. Orlando City aims to keep up the consistency in its performances as the Lions gear up for the 13th-ranked team in the Western Conference, and the Rapids are desperate for points. 
"They're gonna come in to try and leave the position that they're in right now," Lions goalkeeper Pedro Gallese said. "They're going to try and come in and take points from us in our home. We know that they're going to come in strong, but we have to do the same and we've got to continue the form that we've had during this run that we're on right now."
Alejandro Granados Earns First-Team Deal
Orlando City has called up the services of midfielder Alejandro Granados from Orlando City B on a short-term agreement and will be available for selection today as the Lions take on the Colorado Rapids. The 17-year-old has six appearances for Orlando City B this season in MLS NEXT Pro. On the global stage, Granados recently featured for Spain at the U-17 European Championship. He appeared five times in the tournament as La Roja reached the semifinals. He even scored a goal in the quarterfinal round against Ireland that also qualified the side for the U-17 World Cup later this year.
Orlando Pride Host Portland Thorns
The Pride are back in town following a midweek Challenge Cup postponement against NJ/NY Gotham FC due to measures taken to prioritize player health and safety in the face of terrible air quality as a result of the Canadian wildfires. Sunday's match is set to begin at 7 p.m. against the Portland Thorns. It will be the Pride's first home match in 22 days, however, the team won the last two matches played at Exploria Stadium. One thing to watch for in the match will be set pieces. Four of Orlando's last six goals in regular season play have been scored from a set piece, with three being corners. For the Pride, it will be a chance to begin to shift the history between the two clubs, as the Thorns have won 13 of their 17 all-time meetings with Orlando, including the last three in a row by a combined score of 12-0.
Orlando City Academy Boasts Nine D-1 Athletes
The Young Lions of the Orlando City Development Academy have wrapped up their studies for the year and are on their way to penning the next chapter in their lives. Nine graduates have committed to Division 1 programs across the United States. Five of the graduates were products of the 2021 U-17 MLS NEXT Cup champion team. Another notable mention is Orlando City B forward Chase Vazquez, who came off the bench in this year's preseason matchup against Stetson University to score a hat trick.
Free Kicks
---
That's all I have for you today. Have a safe two days at Exploria Stadium. Remember to hydrate and look out for your friends. It is starting to feel a lot like summer out here. Vamos Orlando!