Lion Links: 8/4/23
Orlando Pride face the Washington Spirit tonight, analyzing Sweden before match with USWNT, MLS transfer news, and more.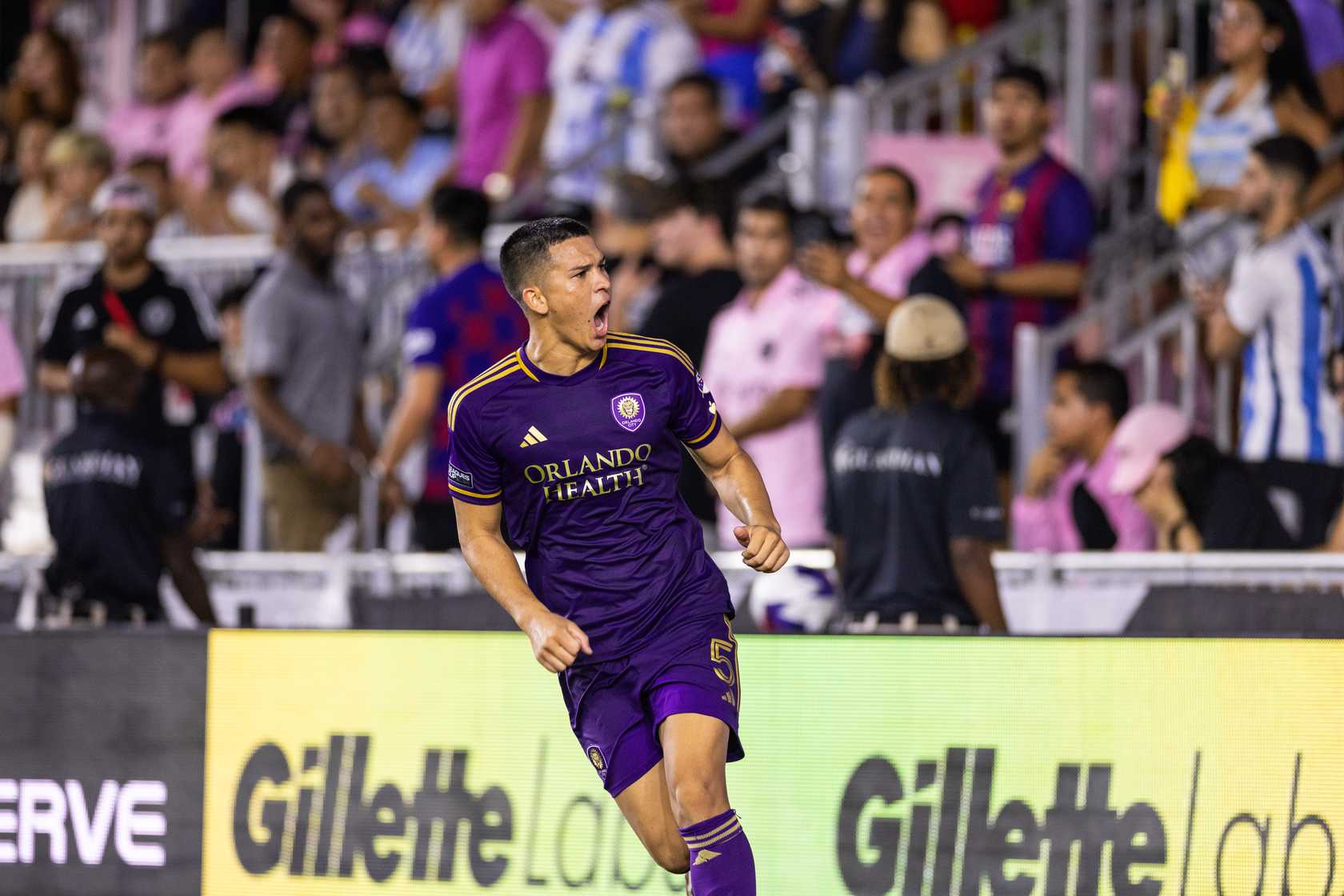 How's it going, Mane Landers? The end of the week is finally in sight, we just have to get through a good chunk of today before we can kick back and relax. I don't have many weekend plans beyond staying up to watch some soccer and trying something new at the Venezuelan bakery up the road from me. It should be a nice next few days. Let's get to the links!
Orlando Pride Take On the Washington Spirit Tonight
The Orlando Pride will aim for their first win of the 2023 NWSL Challenge Cup when they take on the Washington Spirit at 7 p.m. at Exploria Stadium tonight. Both teams have already been eliminated from reaching the knockout stage of the tournament. The last time they faced off was on July 1 in the regular season, with the Pride winning 3-0 on the road. The Pride also beat the Spirit 2-1 on May 20 at home, but fell 4-2 to them on May 10 earlier in the tournament. Nearly every Pride player has participated in this year's Challenge Cup, with young players like rookies Messiah Bright and Summer Yates receiving useful minutes. Defender Haley McCutcheon's next appearance will be her 25th as a member of the Pride and 125th across all NWSL competitions.
Analyzing Sweden Ahead of Clash With USWNT
After finishing second in its group, the United States Women's National Team will take on a tough Swedish team that won all of its group games. Sweden's defense has been both physical and resolute this tournament, only conceding once thus far. The USWNT will have to find a way to deal with center back Amanda Ilestedt, who has impressed on both sides of the ball and is a force to be reckoned with in the air. Sweden's offense is spearheaded by Arsenal's Stina Blackstenius, with Barcelona's Fridolina Rolfö and Chelsea's Johanna Kaneryd attacking through the wings. It will be a tough match, but the USWNT may be able to find the same kind of success counter attacking that South Africa did against the European nation.
MLS Transfer Roundup
American winger Matthew Hoppe is headed to MLS, joining the San Jose Earthquakes on a year-long loan from Middlesbrough. The 22-year-old has had trouble finding playing time abroad, so it'll be interesting to see how he does for the Earthquakes. The LA Galaxy also made some late moves in the summer transfer window, trading away up to $600,000 in General Allocation Money for FC Dallas midfielder Edwin Cerrillo and trading its first pick in the 2024 MLS SuperDraft and up to $50,000 in conditional GAM to the Colorado Rapids for forward Michael Barrios. They notably added Japanese veteran defender Maya Yoshida to bolster their back line as well.
Elsewhere in the league, Jan Gregus is headed back to Minnesota United after the Loons made a trade with Nashville SC, D.C. United added Panamanian forward Jose Fajardo, and FC Dallas signed midfielder Asier Illarramendi, who has played 350 matches for Real Sociedad and Real Madrid. LAFC also transferred Jose Cifuentes to Rangers in Scotland.
Morocco, Colombia Claim Last Spots in World Cup Round of 16
The Women's World Cup's Round of 16 is set, with the group stage done and dusted. Morocco came up with a crucial 1-0 win over Colombia that resulted in both teams qualifying for the knockout stage. Germany is eliminated from the tournament after drawing with South Korea in a match it had to win. It's a tough break for the Germans considering they beat Morocco 6-0 earlier in the tournament, but that's just the way the cookie crumbles sometimes. Morocco will face France on Monday morning, while Colombia will take on Jamaica on Tuesday. Of the seven debutants for the expanded tournament, Morocco was the only one to reach the Round of 16.
Free Kicks
---
That's all I have for you today. I hope you all have a wonderful Friday and rest of your weekend.
Lion Links: 11/27/23
Western Conference final is set, Jim Curtin wants Alejandro Bedoya to stay, action from top European leagues, and more.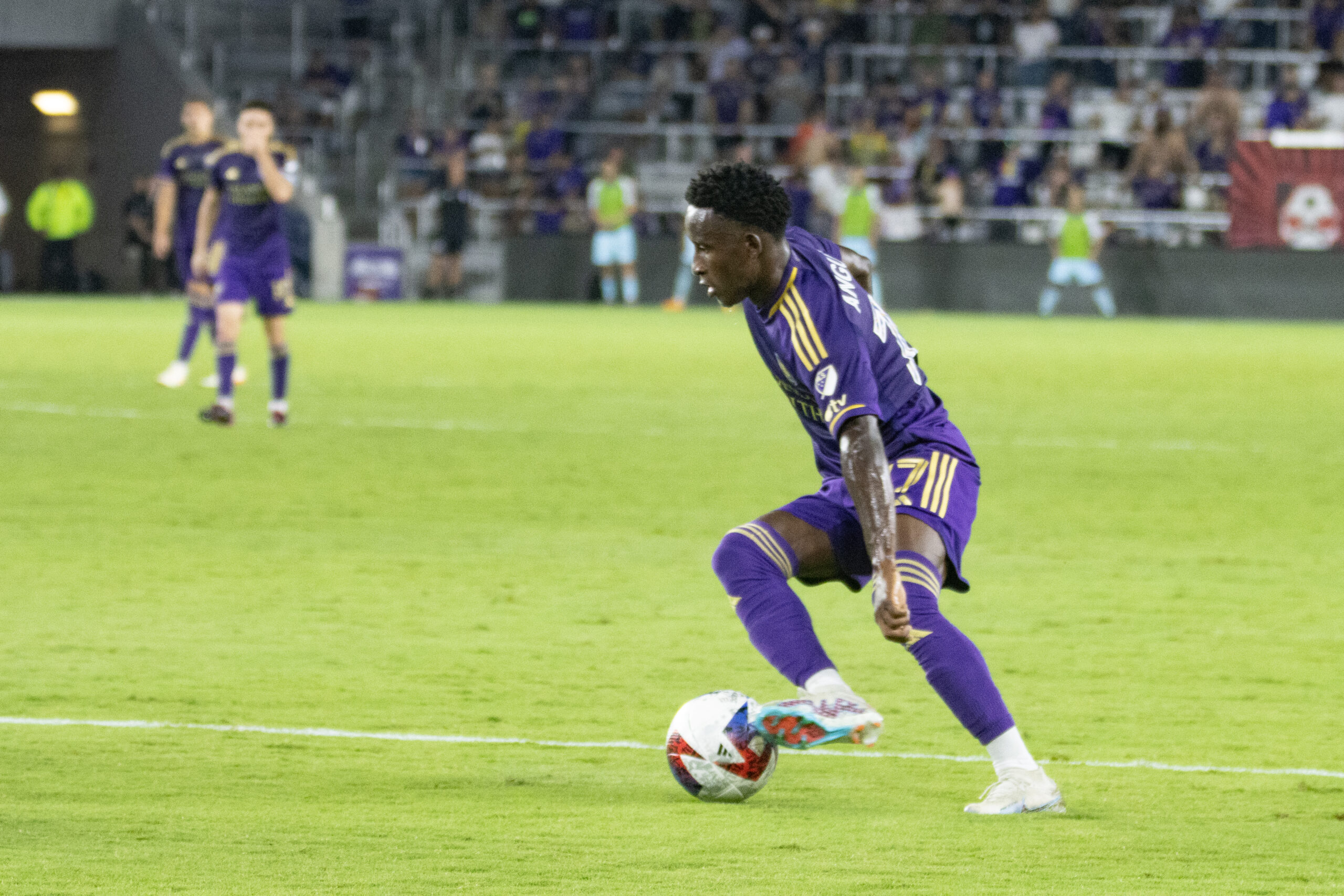 Happy Monday, everyone. Orlando City's season might not have ended the way any of us wanted, but 2023 was still a year with a lot to enjoy and be proud of for Lions fans. Before getting into today's news, let's wish Martin Ojeda a happy 25th birthday!
Western Conference Final is Set
The Western Conference final is now set, as the Houston Dynamo will be facing LAFC. Houston grabbed a 1-0 win at home over Sporting Kansas City in the first game of the night. Franco Escobar got the home team on the board in the 39th minute and that proved to be enough for Houston to book its ticket to the next round.
In the late kickoff, LAFC went on the road and got its own 1-0 win over the Seattle Sounders. Denis Bounga did what he does best and got the game's only goal in the 30th minute, and LAFC was able to see out the remainder of the match. Seattle didn't go down without a fight though, and Maxime Crepeau produced a string of outstanding second-half saves to deny the Sounders an equalizer.
Jim Curtin Wants Alejandro Bedoya Extended
Last month it was being reported that the Philadelphia Union were not planning on extending Alejandro Bedoya, whose contract expires now that the season is over. Following the Union's exit from the playoffs, Jim Curtin did not mince words when expressing his belief that Bedoya's time with the club should be extended, saying that Bedoya is bigger than anyone and that his work on the field speaks for itself. Things got really interesting when he appeared to take a shot at Philly's front office, saying "I think anywhere in the world, the head coach would have a say in what's up with this captain. I think there was a miscommunication for sure."
Action Packed European Weekend
It was a busy weekend in the top European leagues, and there's a lot to catch up on. We'll start in the Premier League, where Aston Villa beat Tottenham 2-1 to hand a third straight loss to Spurs. The victory saw Villa leapfrog Tottenham into fourth place and only two points behind Arsenal at the top of the table.
In Italy, Juventus and Inter Milan battled to a 1-1 draw in a clash between the two teams at the top of the table. The result means that Inter maintains its spot in first place, and keeps a two-point lead over Juve, and a six-point gap between AC Milan in third.
Finally, Rodrygo scored a brace and Jude Bellingham got yet another goal as Real Madrid beat Cadiz 3-0 to retake first place in La Liga from Girona.
Transfer Rumor Roundup
As always, the transfer rumor mill is turning 24/7, and that means there are some interesting stories to cover today. First up, Victor Osimhen is reportedly Chelsea's top transfer target during the upcoming January window. The Blues would likely need to break their transfer record to get the job done, but they've struggled to start the year and Todd Boehly isn't shy about whipping out his checkbook.
Arsenal is said to be interested in signing Douglas Luiz in January, but Unai Emery has made it clear that Aston Villa want to keep him, which is unsurprising given how important he's been for the team this season.
Finally, Steven Bergwijn says he's happy at Ajax despite interest from West Ham and Saudi Arabia.
Free Kicks
Alejandro Garnacho scored a completely absurd goal to spark Manchester United's 3-0 win over Everton.
---
That's all I have for you this morning. Y'all stay safe out there.
Lion Links: 11/25/23
Lions set to host Crew, Orlando must stop potent Columbus attack, Pereyra approaches 10,000 minutes, and more.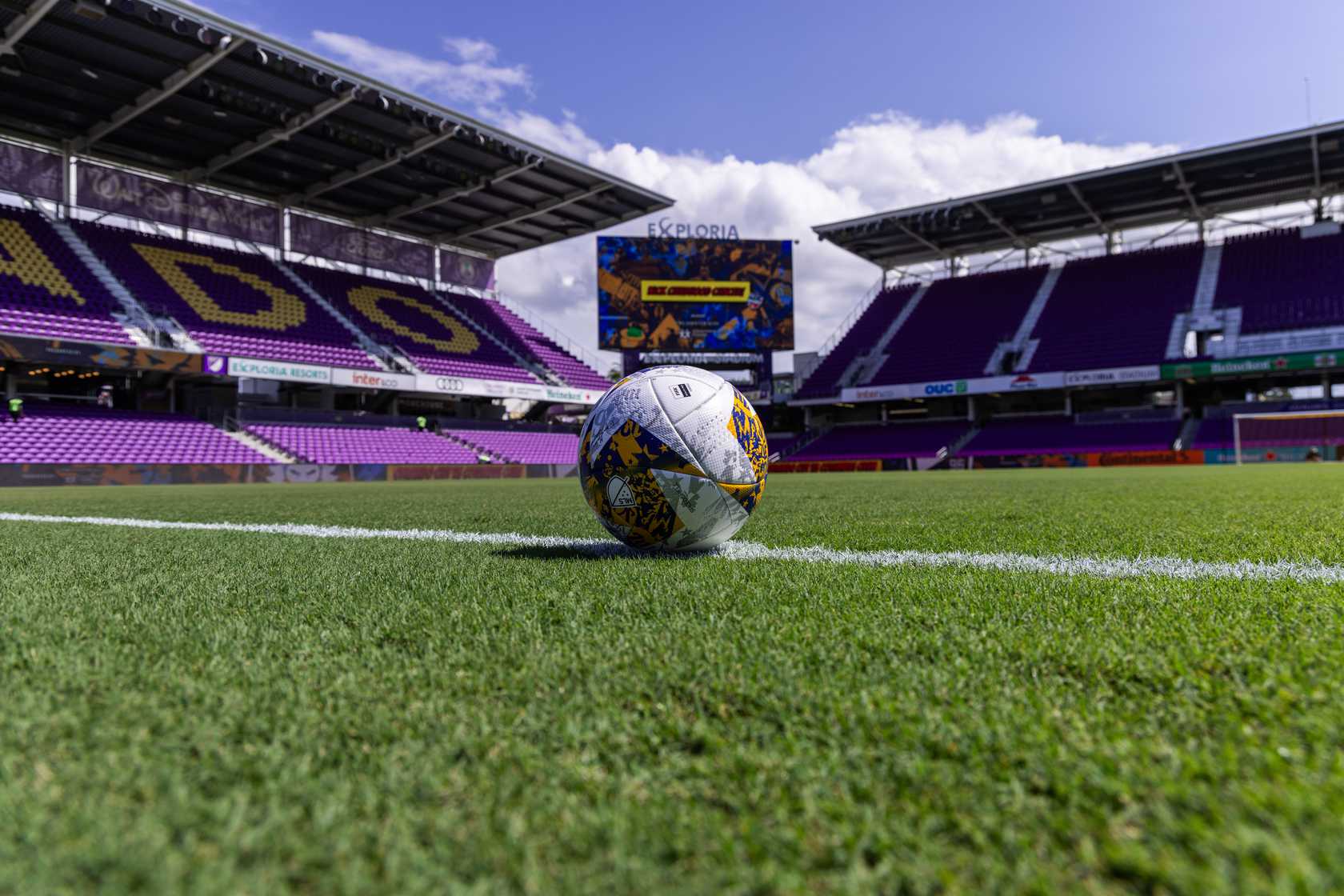 The day has arrived, Mane Landers! The Lions are set to host an Eastern Conference semifinal match tonight at Exploria Stadium. I hope you have grabbed your tickets, but if not, there is still a bit of time to find your way into the stadium. Prior to the match, my wife and I are going to check out the new Hunger Games prequel at the movie theater. The original series released when I was in college, so there will be a bit of nostalgia watching the latest edition.
With such a big match upon us, there are plenty of links breaking it down today. So let's get right to it.
Lions Host Columbus Crew
Orlando City hasn't been to the conference semifinals since the 2020 season. The match against the Columbus Crew marks just the second time reaching this point in club history. Orlando enters as the No. 2 seed, but the two clubs often play to exciting scorelines no matter the potential talent gap through seeding purposes. The last time these teams played, Columbus took a 3-1 lead, only for the Lions to score three times from the 73rd minute and beyond to claim a wild 4-3 win.
A Clash of Strengths
Orlando City and the Columbus Crew offer contrasting styles and opposite strengths. The Crew play a pressure possession game that puts opposing defenses on their heels with quick attacks. Columbus led MLS with 67 goals in the regular season and scored eight during the three-game, opening-round series against Atlanta United. Orlando, on the other hand, was tied for the fifth-fewest goals allowed in the league, conceding only 39 in the regular season. The Lions were also the only team in the playoffs not to give up a goal, putting together consecutive 1-0 wins against Nashville in their first-round matchup. Head Coach Oscar Pareja knows that he needs more out of his Orlando attackers.
"In Columbus, you can see that initiative to be more aggressive," Orlando City Head Coach Oscar Pareja said. "I guess that sometimes they need to defend too, and now our initiative is just to create a way where we can make them worry about defending too."
Powering Through the Break
Orlando City has not played for 18 days. While the long layoff was partially due to the first-round sweep, it also backed up to the November FIFA international window. The Lions had five players away on international duty: goalkeeper Pedro Gallese and defensive midfielder Wilder Cartagena for Peru, winger Facundo Torres for Uruguay, forward Wilfredo Rivera for Puerto Rico, and defender Abdi Salim for Somalia. For the remaining players who stayed behind at home, they tried to make the most of the situation.
"We have been working," Head Coach Oscar Pareja said. "After our game against Nashville, we had a couple of days off to refresh after our efforts there and the emotions the game brought us. We have kept a good pace and have worked on some details toward what is coming with Columbus. We are waiting for some players that are out on national team duty, but we are ready. This week, we have been a bit more intense in our preparations. The boys are good and healthy."
Mauricio Pereyra Set to Hit 10,000 Minutes
Should he start and play through the 38th minute today, captain Mauricio Pereyra will reach 10,000 minutes across all competitions as a Lion. Pereyra will be only the third Orlando City player to reach the milestone, joining defender Robin Jansson and goalkeeper Pedro Gallese. In his time with Orlando, the Uruguayan maestro has accumulated 134 appearances and holds the club assists record with 47. Pereyra will likely reach his milestone tonight, but the club has a chance at collectively reaching new heights as well. A win would advance the Lions to the Eastern Conference final for the first time in team history. The win would also make seven straight victories and 16 consecutive results at home. Each would be club records.
Free Kicks
---
It's about that time for our earlier-than-usual kickoff time. Be early, be loud, and be safe. Vamos Orlando!
Lion Links: 11/24/23
Orlando's keys to victory, Wilfried Nancy revives Columbus Crew, conference semifinals previews, and more.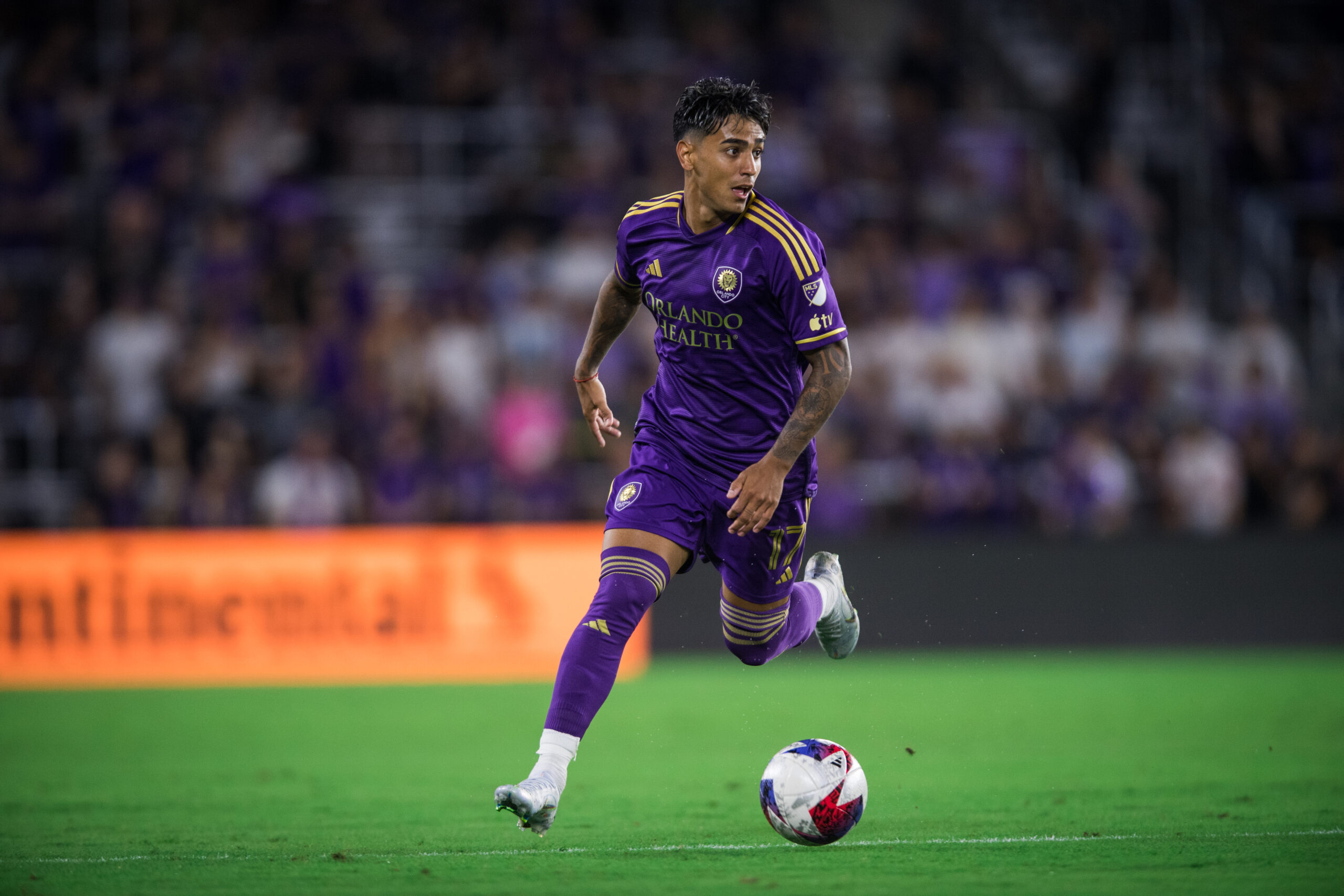 Happy Black Friday, Mane Landers! For those of you who celebrated Thanksgiving yesterday, I hope you got your fill of family, turkey, and dressing. Yes, dressing and not "stuffing" although it stuffs us all the same. Some might even consider today a holiday as well when it comes to shopping deals and saving on holiday gifts or personal needs. I've been thinking of grabbing a Duncan McGuire jersey, so it might just be the time to capitalize on that. If only it would arrive in time for our match tomorrow. Let's break down that game and more in today's links. But first, today is a historic day in our site's history. Nine years ago today, an independent free WordPress site called The Mane Land joined SBNation. Of course, this year, we moved back to being independent (although no longer on a free WordPress account), but our time at SBN was well spent, turning a couple hundred readers into thousands and ultimately landing us here in these (still somewhat) new digs.
Lions' Keys To Victory
The last time the Columbus Crew met Orlando City in Exploria Stadium we witnessed a 4-3 victory for the Lions. CBS Sports' Thomas Rongen claims the brilliant play of winger Facundo Torres will be the key to victory for Orlando in this outing. The back line has helped the Lions win their last six matches, with five clean sheets along the way, but it will see a true test with Colombian talisman Cucho Hernández on the opposite side. Most pundits agree this will be another high-scoring affair.
Wilfried Nancy's First-Year Form
Following two disappointing seasons in 2021 and 2022, the Columbus Crew regained confidence this year due to the tactics of first-year head coach Wilfried Nancy. The French manager seems to not only get results but also the best out of his players. In 2022, Nancy coached CF Montreal to its best-ever MLS regular season with 65 points. This year, the Crew equaled a single-season club record for points with 57. Nancy's use of the 3-4-3 formation allowed the potent Columbus attack to lead the league in goals during the regular season, as the Crew bagged 67 total and scored two or more on 24 occasions in the regular season and playoffs.
Win or Go Home MLS Cup Conference Semifinals
Saturday's fixture between the Lions and Crew isn't the only match this weekend. The playoffs are down to the final four in both conferences entering single-elimination play. Seven of the eight remaining teams that advanced from the first-round, best-of-three series' were the higher seed, with only Sporting Kansas City out of the West being the lone lower seed to force an upset by defeating Western Conference No. 1 seed St. Louis City in a two-game sweep. Should any of the remaining playoff matches be level after 90 minutes of play, two 15-minute extra time periods will be played in their entirety. If the score is still deadlocked at the end of extra time, kicks from the penalty spot will determine the winner.
USMNT's Johnny Cardoso to Real Betis
Despite Real Betis wanting to keep Argentine World Cup-winner Guido Rodriguez, who has an expiring contract, Los Verdiblancos have already agreed to invest in his long-term replacement. USMNT and Internacional midfielder Johnny Cardoso will be joining Real Betis for a fee between €7-8 million and the Brazilian side will retain a percentage of any future sale. Cardoso previously attracted the interest of Brighton and Hove Albion, but Real Betis moved swiftly to secure the signing.
Emma Hayes Worth The Wait
USSF Sporting Director Matt Crocker is thrilled having secured the appointment of Emma Hayes as the USWNT head coach. The official announcement came last week after weeks of speculation, but Hayes will not take charge until May. The crunched timeline leaves only two months to prepare for the Paris Olympics, but Crocker believes that Hayes is the one for the job.
"I started to realize not only was she a fantastic coach, but also a great person and somebody with real gravitas and charisma," claimed Crocker.
Free Kicks
Orlando City fans sat down to share their support and gratitude for the club heading into the next playoff match.
---
That's it for your Black Friday edition of Lion Links. For those of you working through the holiday sale hustle and bustle, I hope you are safe traveling to and from work. For those of you who still have a bit of a long weekend left, I wish you rest and relaxation.