Predicting Orlando City's September Matches
Let's look into the crystal ball and predict the rest of Orlando City's matches during the month of September.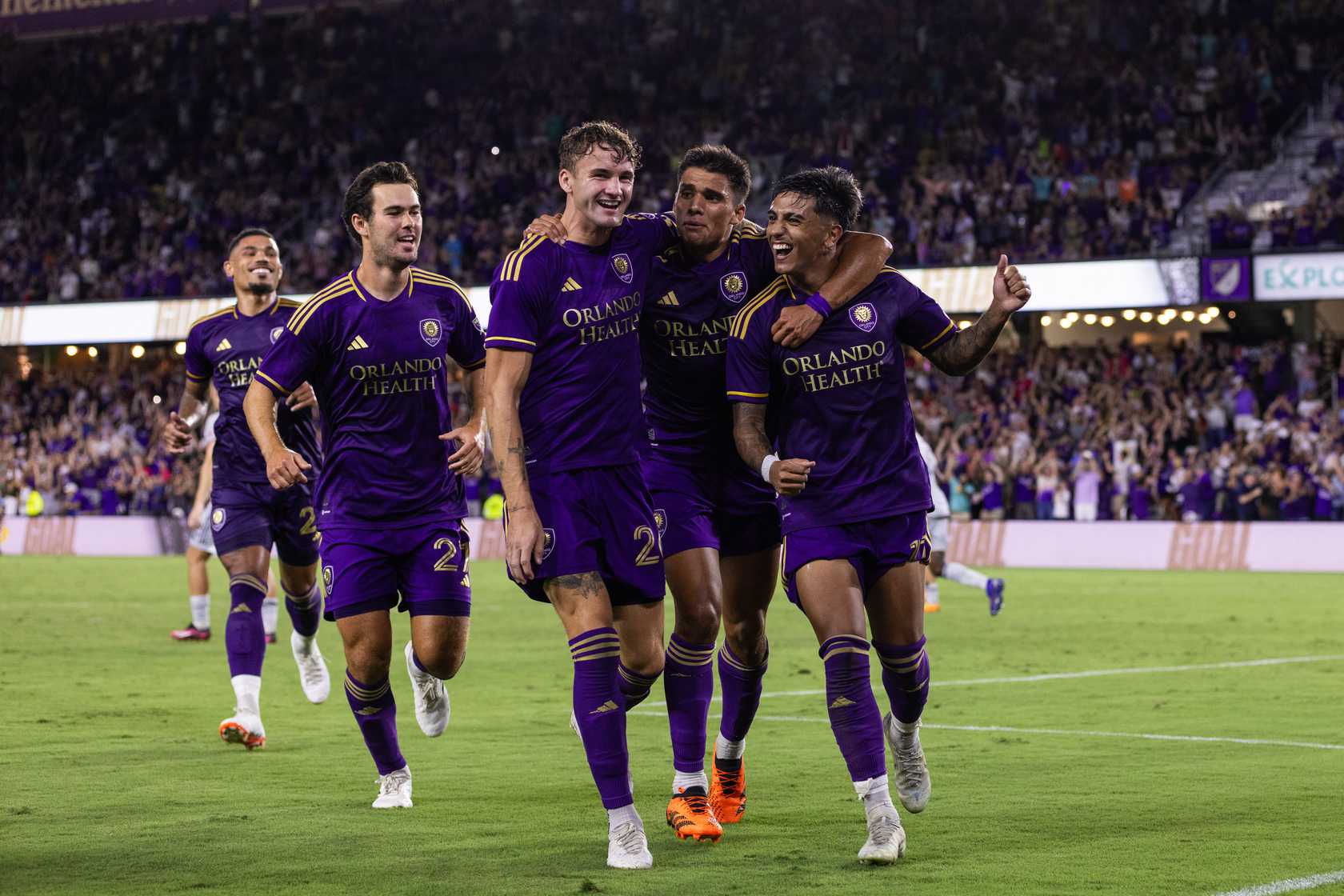 Once Major League Soccer returns to play following the current international break, we will officially be in the home stretch of the season. Orlando City will play seven games to close out the 2023 regular season, with four of them taking place during the back half of September. I'm going to take a crack at predicting those four games, three of which will take place at the comfortable confines of Exploria Stadium.
Sept. 16 — vs. Columbus Crew
All of the matches are important at this stage of the season, but this one carries added weight for several reasons. For starters, it's the first game back after a two-week layoff, and a strong performance and good result might very well set the tone for the rest of the run-in. In addition, Columbus sits two points behind the Lions in fifth place, making this one a "six-pointer" if you will. We already know that OCSC will be without Wilder Cartagena due to a red card suspension, and there's no telling if Antonio Carlos and Gaston Gonzalez will be fit by then. The Crew, like Orlando, are in pretty good form and won three of their four games coming back from the Leagues Cup break, so this is not going to be an easy game by any means. However, I think the Lions are going to be really up for this one, and already showed themselves to be capable of getting a result against the Crew earlier this year.
Prediction: 2-1 Orlando City.
Sept. 20 — at New York City FC
This one has all the makings of a horror show. Playing on short rest against an NYCFC team that gave Orlando plenty of trouble earlier in the year, plus playing on the baseball diamond at Citi Field? Then add in the fact that OCSC will be playing Miami at home the following Sunday in a match that's almost certainly been circled on the calendar since the Herons bounced Orlando from Leagues Cup in painful and controversial fashion. I don't like anything about this game, and it feels like one that Oscar Pareja might take a punt on lineup-wise to try to keep key players fresh and ready for the following game. NYCFC won't have Maxi Moralez due to an ACL tear, and the team has struggled this year, but I don't think it'll matter in this one.
Prediction: 2-0 NYCFC.
Sept. 24 — vs. Inter Miami
This one is going to be an absolute heater. Orlando will likely be jostling for a good playoff place, Miami quite possibly will be bearing down on getting into the playoffs, and two teams who hate each other, with the Lionel Messi circus coming to town. Plus, with the physicality and controversy involved the last time these teams met, it's going to be mental, and OCSC is absolutely going to be out for revenge. I fully expect it to be fast, physical, and intense, and that seemed to play into the Lions' hands during the Leagues Cup game prior to the penalty call. I could be wrong, but this just feels like one where the intensity of a packed Exploria Stadium helps get Orlando the win.
Prediction: 2-1 Orlando City.
Sept. 30 — vs. CF Montreal
I sense a letdown coming in this match, however. Yes it's at home, but it feels like Orlando could be in for a bit of a lukewarm performance following what will likely be an extremely emotional and physically intense game against Miami. Montreal has been fairly solid, if inconsistent, this year but has already shown to be capable of beating OCSC earlier this year. This feels like a game where Orlando lets in an early goal, and wakes up in the second half, but the rally doesn't quite get all the way over the line. You can't win them all, and the Lions have to settle for a point at home to close out the month.
Prediction: 1-1 draw.
---
If results fall the way that I think they will, Orlando would tally a 3-1-1 record during September and pick up 10 of 15 available points, both of which are perfectly respectable and would likely allow the Lions to keep pace at the top of a crowded Eastern Conference. All we can do now is sit back and see how things unfold. Vamos Orlando!
Three Orlando City Players Who Could Be Difference Makers Down the Stretch
Which regular contributors posses the ability to push Orlando City to the promised land?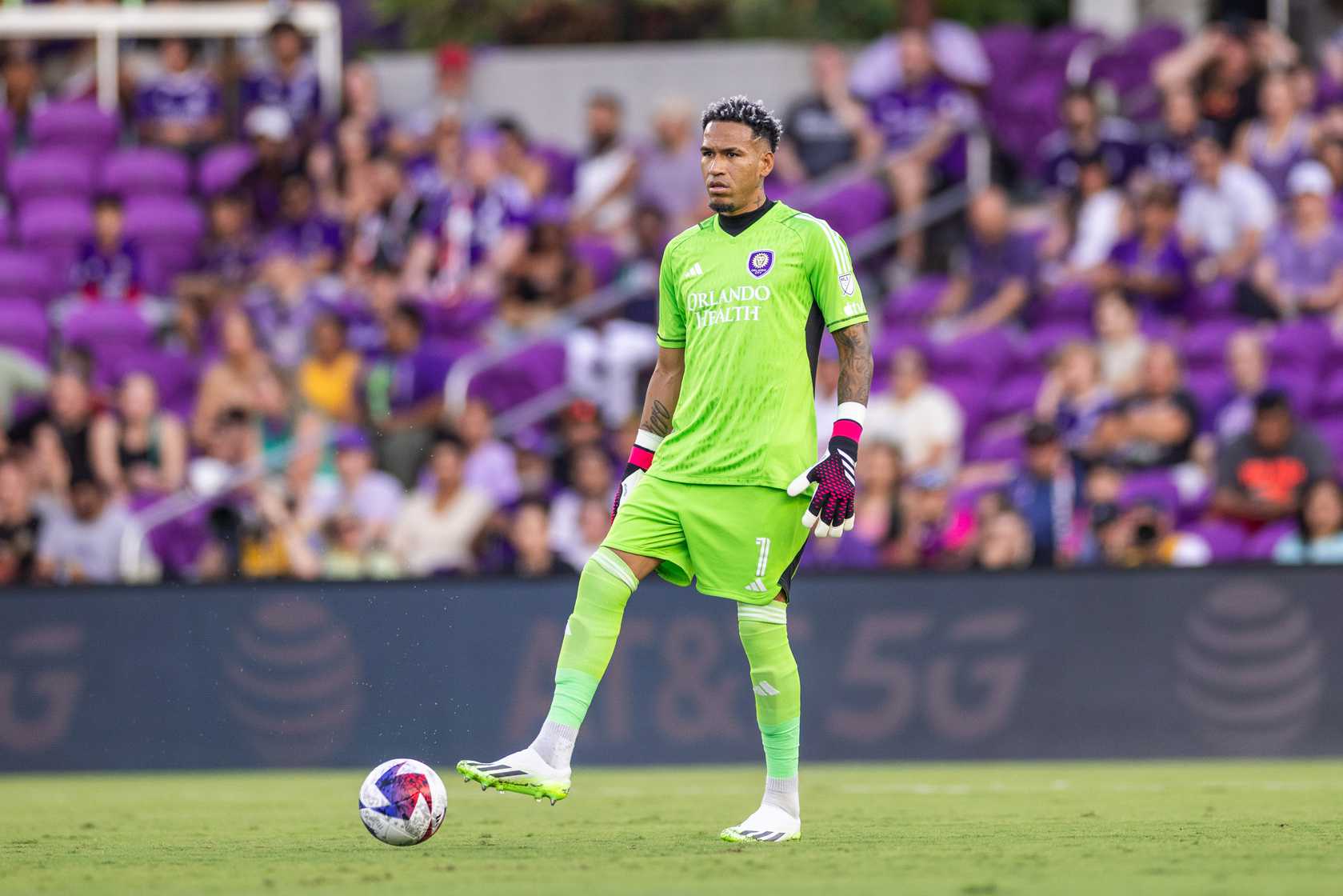 After an eternity of a midseason pause for Major League Soccer and Liga MX to compete against one another in the Leagues Cup, the regular season finally returns tomorrow. Orlando City will be on the road in the Windy City against the Chicago Fire. With the final third of the season schedule set to pop off in rapid succession, three Orlando City players could have a big impact on how successful the Lions will finish the year.
Ivan Angulo
Angulo makes this list because of his ability to open the game up and get into positions which many players on the squad are simply unable to. Whether from taking the opposition off the dribble or by using his speed to beat other players to long balls, Angulo has constantly been a player who is able to get the ball into dangerous positions. With three goals and five assists on the year so far, Angulo has already surpassed the level of production that most expected out of the young Colombian for the year.
The problem with those numbers, however, is that when watching the games week in and week out, one starts to realize just how much more joy Angulo is capable of finding. At least a handful of times each game, Angulo finds himself either with an unobstructed shot or in position to make a meaningful play in the final third. The problem for him rests in that final touch or decision-making effort. It isn't a stretch of the imagination to predict that those opportunities will still be present over the last 11 games of the season, and if Angulo is able to convert just a third more of those chances than he has previously — either by finding the back of the net or by putting his teammates in the position to do so — he could be a force that propels the team even higher up the table.
Cesar Araujo
There will be no rest for the weary over the final third of the season, and very few cupcake matches remain on the schedule. Six of the final 11 matches are slated against teams currently above the playoff line, with additional challenging matchups against NYCFC at the abomination that is Yankee Stadium and a visit from everyone's favorite circus, the team from Fort Lauderdale.
In order for the results to come and for the team to continue to gain points on the season, the defensive midfield will be called upon time and time again against a wide array of strong attacking opposition. Araujo has been the focal point of the OCSC defense in the midfield from the opening whistle of this season. Currently, he ranks second on the team in minutes logged, with 1,818 so far on the year, and Oscar Pareja will need to keep him on the field for as much of the final 11 matches as possible. He does so many of the little things that simply go unnoticed during a match and also has an uncanny ability to get under the opposition's skin.
He sits second in tackles won on the season thus far and has suffered 63 fouls on the year, 25 more than the second-place Lion, Facundo Torres (38). Wrapped up so much in stopping the opposition, any offensive statistics that Araujo can contribute are simply a bonus, and on the year he has provided one goal and four assists. Including what has become his favorite way to get an assist, the long throw in.
Pedro Gallese
Let us be clear here, at times the Peruvian number one simply does things that other goalkeepers in MLS don't seem to be capable of. Everyone loves a highlight-reel save, and it seems like Gallese can be counted on to produce one a match at minimum. Just take a look at this amazing effort from earlier in the year against D.C. United.
There is a reason why I still maintain that Orlando's biggest off-season move was re-signing Gallese. The reason for this, however, isn't the flashy saves, it is because his positioning, reaction time, and experience in goal allows for a certain degree of added protection in net which can compensate for shortcomings and slip-ups from the defense in front of him. Think of El Pulpo as the flex seal that keeps water out of the boat.
With seven clean sheets on the season, there is a real possibility that Gallese can reach double digits before the end of the regular season, which would be an all-time high for him as the Orlando City keeper. Gallese is also enjoying his second-best season since joining the club in terms of save percentage (69.4%), and while his passing distribution could improve a bit from his statistical averages of years past, he is still one of the most reliable forces in purple and gold week in and week out.
---
Those are the three players that I feel have the most potential to turn losses into draws and draws into victories. Are there any other players that you think will swing the course of the final third of the season for Orlando City? Let us know in the comments below.
Predictions for Orlando City's August Fixtures
Let's look into the crystal ball and predict how Orlando City will fare during the month of August.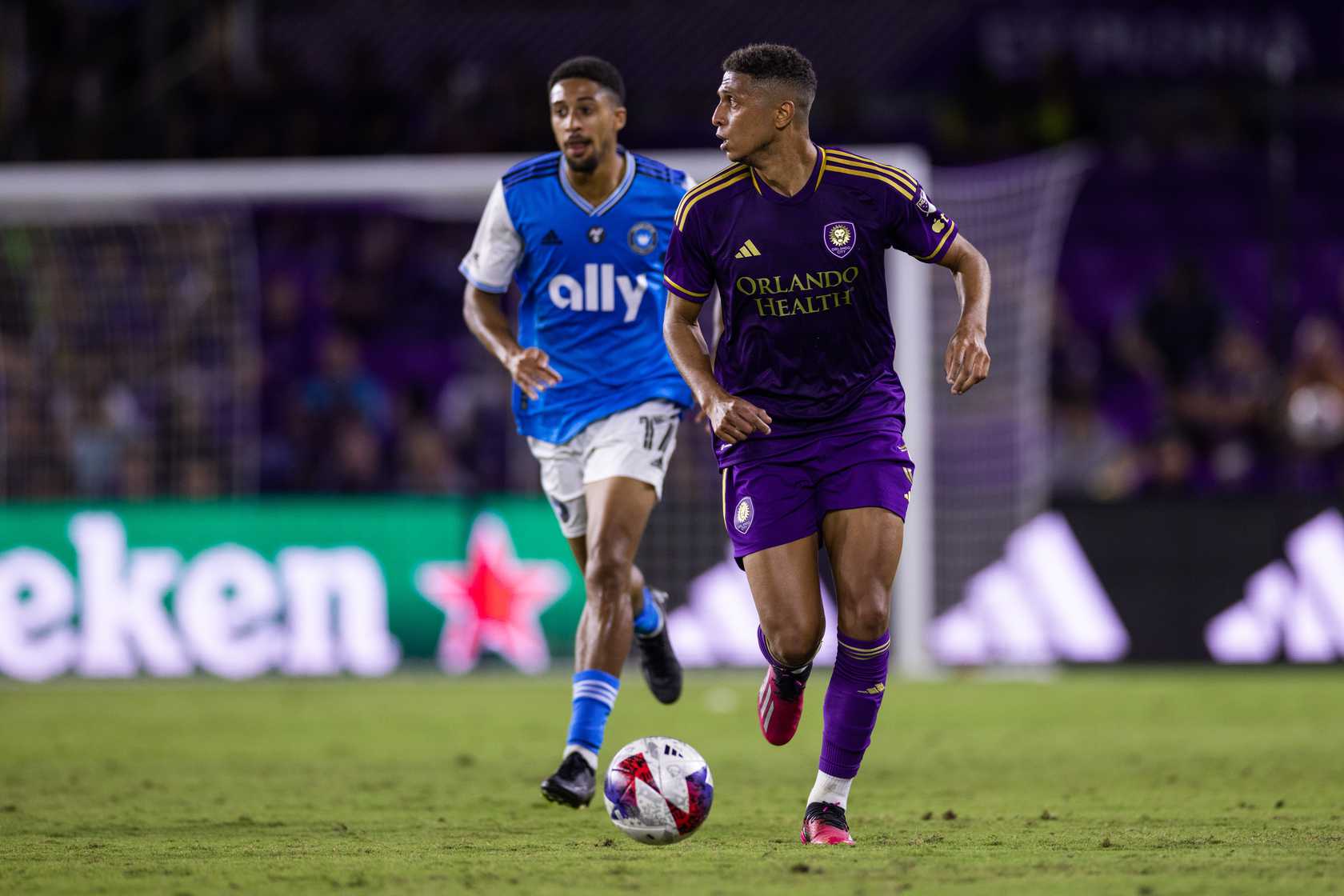 This year's Major League Soccer season has gone by in the blink of an eye, and when Orlando City returns from a slightly over two-week layoff from games due to Leagues Cup, the Lions will only have 11 games left in the season. Three will be played in August, five in September, and the final three during October. With the home stretch of the season nearly here, I took it upon myself to predict OCSC's three August matches: away to Chicago Fire, home against St. Louis City, and away against Charlotte FC.
Aug. 20 — at Chicago Fire
This will be the second meeting between the two teams after Orlando City claimed a 3-1 win on July 1 at Exploria Stadium. Chicago has had a solid year and will enter the match with a record of 8-7-8, and the Fire rattled off three straight wins following the loss to Orlando, including a nice 1-0 win over Nashville SC. The Fire have been outstanding at home this year and have only lost once at Soldier Field in league play, with one other loss coming against Club America in the team's final game of Leagues Cup group stage play. Both teams will be well-rested, and Orlando City should have a nearly clean bill of health by the time this one rolls around. I'll bet on a rested, healthy OCSC to continue the team's strong away form in 2023.
Prediction: Chicago 1-2 Orlando City.
Aug. 26 — vs. St. Louis City
St. Louis has had an outstanding maiden MLS season and is currently atop the Western Conference with 41 points and a record of 13-8-2. The team won four of its last five games going into Leagues Cup, but lost both of its group stage games and exited the tournament early. The team has a very respectable record of 6-4-1 away from home, but lost its last two away games — three if you count Leagues Cup. St. Louis should likely have Joakim Nilsson back from a knee injury, and Head Coach Bradley Carnell said on Wednesday that he hopes to have Joao Klauss back in partial training next week, which means he'll likely be questionable. I think this one is going to be a very tight affair, and I'm afraid Orlando will come out on the wrong side of things.
Prediction: Orlando City 1-2 St. Louis.
Aug. 30 — at Charlotte FC
Orlando lost the home fixture against Charlotte earlier this season by a score of 2-1, and also lost in the U.S. Open Cup Round of 32 to the team from North Carolina. Charlotte hasn't had a great season, and a record of 6-9-8 finds them on 26 points and sitting 12th out of 15 teams in the East. The team has been good at home and has only lost three times, with all of those losses coming against teams currently above the playoff line. They've also hit a patch of good form in Leagues Cup and have two wins and two penalty shootout wins, and face Inter Miami in a quarterfinal match tonight. Even if they don't manage to get past Miami, they'll enter the match against Orlando with significantly less rest than the Lions, and that sort of thing can add up during the grueling summer months. I like OCSC to get revenge for the two matches earlier in the year, and split the MLS series with Charlotte.
Prediction: Charlotte 1-3 Orlando City.
---
If my predictions go according to plan, the Lions will pick up a perfectly respectable six points from three matches, although there will likely be some angst about losing at home, regardless of whether or not the team beating Orlando is top of the West. All we can do now is sit back and see how things shake out. Vamos Orlando!
Two-Week Break Can Work in Orlando City's Favor
A two-week break before its next game could prove very beneficial for Orlando City.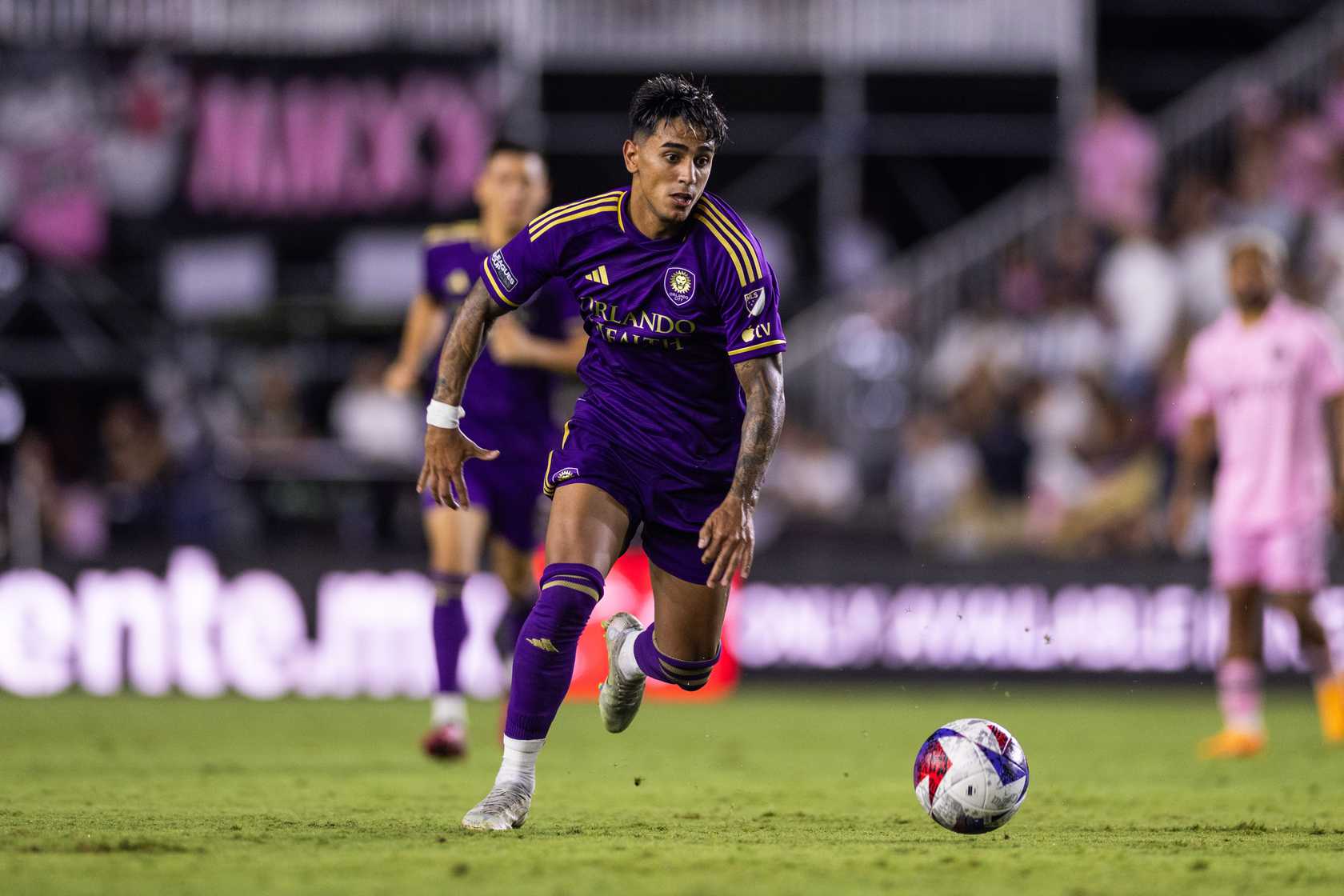 Orlando City did not want to exit Leagues Cup. It definitely didn't want to exit it to Inter Miami, and it especially didn't want the loss to come hand in hand with some…interesting officiating decisions. What's done is done though, and now that the Lions are out of the running, their exit from the competition doesn't have to be a bad thing. OCSC won't play another game of competitive soccer for a little over two weeks, when the team travels to the Midwest to take on the Chicago Fire. In my opinion, though it stings to be out of Leagues Cup courtesy of the pink team to the south, a two-week layoff could hardly come at a better time for the Lions.
For one thing, although the injury list isn't a mile long, Orlando doesn't have a clean bill of health either. Gaston Gonzalez and Mikey Halliday were both listed as out on the availability report for the Inter Miami match, and while Junior Urso was listed as questionable with a right lower leg issue, he did not make the matchday roster, and has yet to do so since his re-signing. Halliday has been a starter when fit, Gonzalez was beginning to look more impactful coming off the bench before going down injured, and Urso will almost certainly slot in as the first defensive midfielder off the bench once he's healthy. Having some extra time to get those guys fit, and potentially even reintegrated into training with the squad, is never going to be a bad thing.
Then, there's the issue of rest for the guys who are currently healthy. The season is a long one, and Oscar Pareja has a tendency to eschew rotation once he finds a formation and starting XI that he really likes. Papi has deployed the same lineup in three of the Lions' last four games, with the only change coming against the Houston Dynamo when Martin Ojeda got the start instead of Mauricio Pereyra. Those minutes add up during the hot, grueling slog of summer and these two weeks are valuable time for guys with a lot of minutes on their legs to rest and recover.
The Lions did a startlingly good job of navigating the summer months that are typically absolutely brutal for them. OCSC finds itself sitting fifth in a crowded Eastern Conference table with 11 games left to play in the season. The tricky thing is that six of those 11 games are against teams currently above the playoff line, and two of those are road matches against Supporters Shield leaders FC Cincinnati and a Nashville SC team that Orlando always has a tough time against. It isn't the worst possible finish to the season, but it's a long way from being a cake walk. That means that having extra time to rest, get healthy, and work on any areas of concern on the training ground could prove to be invaluable.
It sucks to be out of the running for a trophy, but I think a lot of fans and people involved with the club dearly want to improve on OCSC's record in the playoffs. It isn't enough to just make the playoffs and bow out after a game. This team and its fans want to see a deep run in the postseason. If the chips fall the right way, having a breather before entering the home stretch of the season might be exactly what this team needs to make that happen.