Orlando City vs. New York City FC: Player Grades and Man of the Match
How did your favorite Lions rate in Orlando City's 2-0 loss against NYCFC?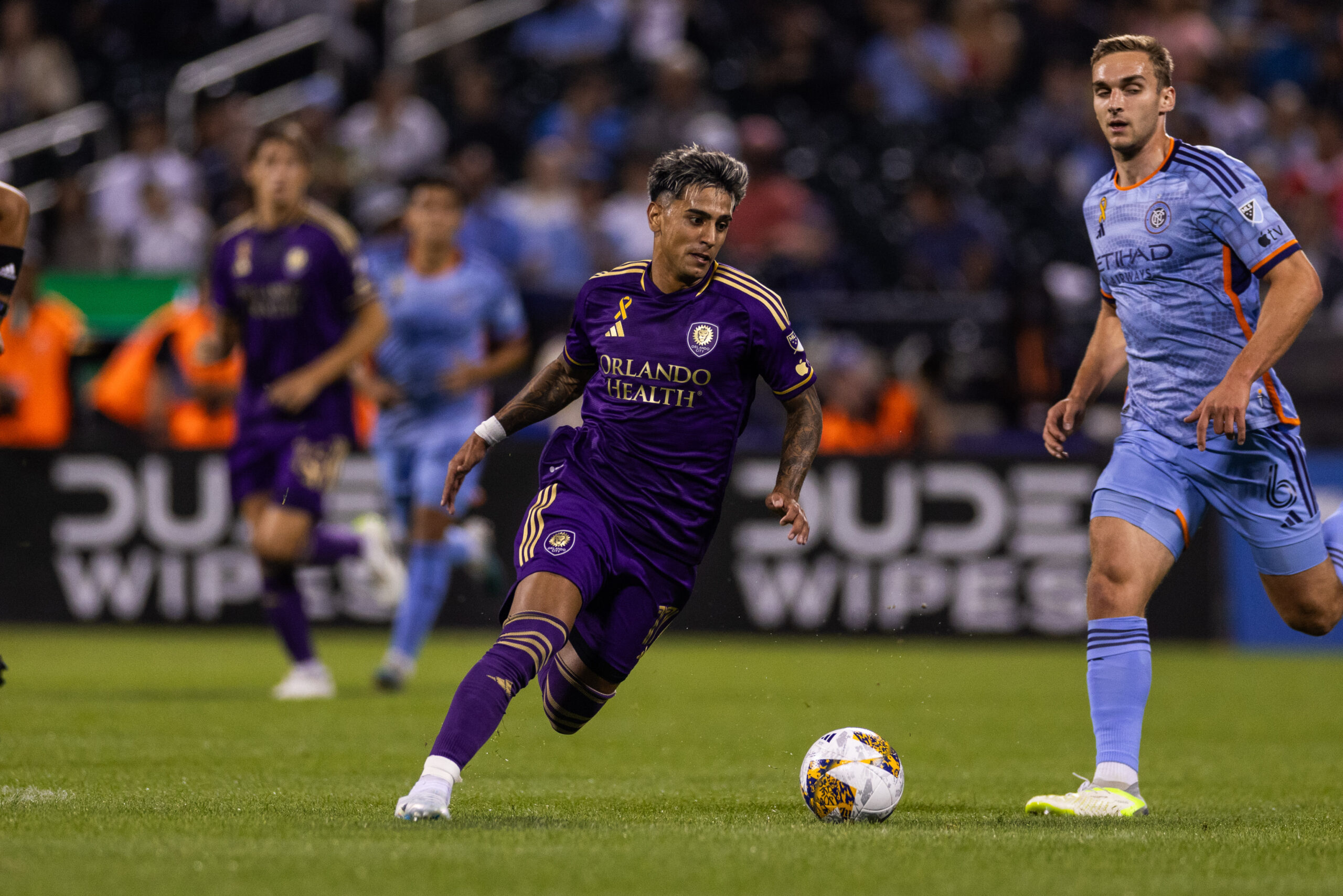 Despite Orlando City being the best road team in MLS, the club fell 2-0 to New York City FC. The Lions still officially punched their ticket into the playoffs thanks to D.C. United drawing Atlanta United elsewhere in the Eastern Conference. The Lions battled throughout the night on the baseball diamond of Citi Field but were unable to find the soccer goal. It will be a quick turnaround now as the team needs to regroup before Sunday's home match against rival Inter Miami.
Let's take a look at how Orlando City's players rated individually in the defeat.
Starters
GK, Pedro Gallese, 7.5 (MotM) — The foul in the box by by Ramiro Enrique led to Gallese needing to make a big play against Santiago Rodriguez's spot kick. Unfortunately, Gallese couldn't control the rebound on his diving save, leading to a tap-in header that he really could do nothing about. El Pulpo's services were called upon four minutes in against former teammate Andres Perea from point-blank range, and then again in the 51st and 52nd minutes when the Octopus was able to make strong-handed saves. However, in the 68th minute, a perfectly placed Talles Magno header was placed where the Peruvian couldn't make the stop. I don't think either of the goals were his fault, nor would your favorite worldbeater goalkeeper abroad have stopped them. For that, Gallese is my Man of the Match for having made five saves in total and passing at an 81.1% rate while completing six of his 11 long balls.
D, Rafael Santos, 5.5 — The left back spent much of the first 20 minutes of the match getting faked and dribbled around down the channel. He continually jumped at a feinted cross or turned his back only for his man to dribble into an even more dangerous location inside the box. For a player who has been solid over the last few matches, Santos sure did look shaky and mentally unready for his matchup. His lone shot attempt was off target. He was 2-for-2 on crossing accuracy but just one of his four long balls found their target, while his overall passing rate was a lowly 65.4%, including one key pass. Defensively, he contributed two tackles, two clearances, and a foul while being fouled once himself.
D, Robin Jansson, 6 — It isn't often that I look back on a match and can't personally think of any Jansson highlights. He was definitely out there on the pitch, but he never stepped up above and beyond the call of duty like he is known to do. He likely escaped a garbage time yellow card while berating referee Ismail Elfath, but thankfully James Sands stepped in to push the Beefy Swede away to safety. Jansson had one tackle, a clearance, and a blocked shot. He passed at 84.6%, but only two of his 11 long balls were accurate. No wonder Facundo Torres was disappointed every time a deep ball came his way, as chance after chance was uncharacteristically wasted by Jansson.
D, Rodrigo Schlegel, 4.5 — It is never a great sign in a losing match when a center back doesn't log a single tackle. It usually means they are whiffing, getting out-dribbled, or caught out of position. At times, it seems like each of those could have been the case for Schlegel in this match. Orlando might not get Antonio Carlos back this season, but if that is the case, then Schlegel has to do better, especially as he led the team with 92 touches. He was completely unaware of Magno on the second NYCFC goal and was part of a defense that fell asleep often on set pieces. He did offer one key pass, but his only shot missed the frame. He passed at an 84.5% rate, but like his counterpart, also struggled to connect on long balls. Rodri landed only three of 10 attempts. His two interceptions and two clearances might be the only things that help him save face on the night.
D/MF, Dagur Dan Thorhallsson, 6 — Dagur Dan's first dangerous look of the night came in the 22nd minute as a ball deflected out to him just outside box. The hybrid wingback whipped a curling ball just inside the six-yard box that Enrique barely missed connecting on, which would have opened the scoring on the night. From that point forward, it was much of what we have been seeing from the Icelandic midfielder. He drifts wide to defend and then slides a bit more interior on the attack. I don't hate it, but I also didn't love it on a pitch where the small size already clogs the center of the park. He only offered one clearance in his defensive statistics. Offensively, he had a key pass, a through ball, and completed two dribbles. He also passed at an 88.6% rate on 44 attempts and was one-for-two on his crosses.
MF, Cesar Araujo, 6 — At times it seems the Uruguayan goes down softly despite being a bruiser in the defensive midfield on his own. I don't necessarily hate it, as he does a great job slowing down the game at times when he rolls over, but there were a couple moments in this match where I wish he would have stood his ground and knocked the ball on forward to his teammates for a quick counter opportunity. Either way, Araujo drew a team-high four fouls yet again on the opposition. His passing was a respectable 86.8% on 53 attempts, and two of five long balls found their mark. His failure to properly mark Birk Risa on a set piece late in the game nearly cost Orlando City a third goal conceded. He made one clean tackle but also gave two fouls up. He took one shot on the night and would have done better to lay it off to a couple other Lions in the area.
MF, Wilder Cartagena, 5.5 — The Brazilian almost incited a riot on the pitch by running through a Pigeon after the whistle, but to be fair, it was a bang-bang play and he was coming in at full speed already. It didn't take long after for Cartagena to earn his yellow card. He was fouled twice but gave three total himself. He also stepped up twice to clear the ball out of danger. With his 30 touches, he passed 20 times at 85% success but neither of his two crosses found a teammate.
MF, Ivan Angulo, 6.5 — I feel bad for players with attributes like Angulo when they have to play on the baseball fields. While he has the pace and could likely steal home, it doesn't translate when you're playing soccer in a compact outfield. His biggest strength is a push-and-go into space but that just isn't available in Citi Field. Angulo did put his only shot on target when he was able to get involved in the attack. He also had one key pass in his 18 passing attempts (88.9%). Defensively, he made a pair of tackles and an interception. Angulo drew one foul.
MF, Mauricio Pereyra, 6 — The midfield maestro popped in and out of the half spaces throughout the night to distribute from one side of the pitch to the other. He led the team with three shots but not one of them was on target. With 53 touches on the ball, he was able to complete 80% of his 35 passes and one of two long balls, but he was sloppy in terms of staying on the ball too long at times, having two unstable touches and getting dispossessed twice. While it will go down in the match notes as a yellow card for persistent infringement, the referee was likely just trying to slow down a match that was beginning to get a little too chippy for his liking. The attacking midfielder put up a team-high four tackles in addition to his clearance and three fouls. Sometimes your skipper has to do the dirty work, and I'm ok with that.
MF, Facundo Torres, 6.5 — The Designated Player had a mixed bag in the first half, as his teammates seemed to miss him with their long passes. But down 1-0 at the start of the second half, Torres found a low driven cross slightly behind him just outside the six-yard box that he wasn't able to put on frame. When he was on the ball though, he completed two dribbles and made three key passes to go with his two-for-three crossing and one-for-one long ball percentages. In total, 91.4% of his 35 passes completed which isn't bad at all for only 46 total touches.
F, Ramiro Enrique, 4.5 — It wasn't just the tackle in the box that caused Enrique to give up a penalty, but it was his errant pass that he attempted to lay off to Dagur Dan first. Ultimately, both errors equated to what was NYCFC's first goal. I would like to say the poor play stopped there for him, but he blew what could have been a couple golden chances by dribbling too long and failing to see the open man to pass to. It truly is sad to see how a Player of the Matchday fell from his pedestal just days later. He was taken off after 58 minutes with just 16 touches to his name. Despite winning three aerial duels and making a clearance, his lowly 70% passing rating, missed cross, missed shot, and critical foul conceded really put a damper on his stats. If there was such an award that equates to opposite of MotM, I unfortunately have to cast it upon the MLS U22 Initiative forward.
Substitutes
MF, Martin Ojeda (59′), 6.5 — Ojeda replaced Cartagena as Orlando City had fallen behind by a goal and the Lions needed to create more offensive chances. While he did create one key pass, the Designated Player only found himself on the ball 22 times in his late minutes. He completed 66.7% of his 12 passes and completed his only long ball attempt, but was one-for-six with his crossing and didn't attempt a shot. Defensively, Ojeda had one tackle and an interception.
D, Luca Petrasso (59′), 5.5 — The Canadian came on and just under 10 minutes later lost a 50-50 aerial battle in the channel which became a crossed ball to Magno that was headed in for the Pigeons second goal of the match. Petrasso took one shot that was blocked, but he had Torres standing right next to him, who would have been the better option. While he lost the only aerial that really mattered, he did win one of his own though, to go along with two tackles and a clearance. He missed his long ball and cross attempts but landed 88.9% of his 18 passes.
F, Duncan McGuire (59′), 5 — Big Dunc is back, but the Big Dunc Energy was not. With only six touches and no shots across more than half an hour, the striker should be disappointed with his impact. His only stats contributed were a successful long ball and an 83.3% success rate on just six passing attempts.
D, Michael Halliday (80′), N/A — The Homegrown right back came on to provide some late fresh legs while the Lions attempted to come from behind. It was a little too late for Halliday to make a real impact on his own. In his time, he managed 15 touches, won an aerial, passed at a 75% rate, and recorded a clearance.
MF, Gastón González (80′), N/A — The Argentinian winger made his return to the pitch after a lengthy injury period to garner a few minutes and get his legs back under him. His only shot was on target, which is hopefully a great sign for the future. He had seven total touches, completing both of his passes, but missed his only cross. He also gave up one foul.
---
That's how I saw the individual performances on Wednesday night as Orlando City fell to expansion rival NYCFC. What did I get right/wrong in your view? Be sure to vote for your Man of the Match in our poll below and provide your thoughts in the comments section.
2023 Orlando City Season in Review: Alex Freeman
We start our Orlando City player reviews with a look at a Homegrown fullback who made his MLS debut this season.
Orlando City signed fullback Alex Freeman to a Homegrown Player contract on February 15, 2022. He became the Lions' 12th Homegrown signing and his deal runs through the 2025 season with a club option for 2026, but the youngster did not see action in Major League Soccer last season. With the departure of Ruan, there was an opportunity for Freeman to win a job with the first team in camp but he wasn't quite ready to make the jump, instead playing an important role with Orlando City B throughout the 2023 MLS NEXT Pro season.
Let's take a look back at Freeman's 2023 campaign.
Statistical Breakdown
Freeman made his MLS debut on April 29 in a 2-0 home win over the LA Galaxy. It was not just his debut with the first team, but it was also his only appearance with the senior squad in 2023, although he did make the substitutes' bench a few times after that. Officially, he logged only one minute, entering in the 93rd minute. He was only on the pitch a matter of seconds, so it's unsurprising that he registered nothing on the stats sheet.
The son of former NFL receiver Antonio Freeman, Alex starred with OCB in 2023. In MLS NEXT Pro play, Freeman appeared in 24 of OCB's 28 matches, starting 22, and logging 1,855 minutes. He finished tied for third on the squad in goals (4), adding three assists and passing at a 79.1% success rate. Freeman attempted 25 shots, putting 11 on target, and contributed 10 key passes. He committed 22 fouls, drew 27 on the opposition, and was booked four times. He also started OCB's playoff match at Columbus, playing 89 minutes in the Young Lions' 2-1 road loss. Freeman didn't contribute a goal or assist or attempt a shot in the match, but he passed at an 88% rate, created one scoring chance, and committed one foul.
Best Game
With only one MLS appearance to his credit, the default best game for Freeman came on April 29 in Orlando City's 2-0 home win over the LA Galaxy. Freeman didn't even officially touch the ball in the game, but it's not every day a teenager gets to play in an MLS match, and I'm sure it was a special moment for him. It was certainly a milestone in his professional soccer career.
2023 Final Grade
As Freeman fell well short of the minimum 450 minutes played mark to receive a rating on our 1-10 scale, The Mane Land has no choice but to mark his grade as incomplete for the 2023 season. There are areas of Freeman's game that need a bit of refining, but at the same time, it's easy to see why he landed a Homegrown contract, why Orlando City would find him an intriguing prospect, and why he's been getting called up by the United States for U-20 international duty. His attacking presence was huge for OCB in 2023 and he was one of the key players that led the Young Lions to the postseason.
2024 Outlook
I would expect Freeman to get more seasoning at OCB in 2024, although he'll be given opportunities in preseason camp to show whether he's closed the gap on the likes of Michael Halliday and Kyle Smith (assuming both return). If the club moves on from both Halliday and Smith, it's not hard to picture Freeman starting the season providing depth at right back for the first team. Having just turned 19 in August, Freeman has a lot of potential and he should start to unlock that within the next year or so.
---
This is the first of our 2023 Orlando City Season in Review articles. Every player who played minutes this past season and who finished the year on the club roster will be reviewed (exceptions may be made for players let go when the club officially announces its roster moves). Players who logged fewer than 450 minutes (combined regular season plus playoffs, Concacaf Champions League, U.S. Open Cup, and Leagues Cup) will receive a composite score between 1 and 10 as determined by a panel of The Mane Land writers, while those who did not reach that threshold will receive an incomplete grade.
Lion Links: 11/29/23
Orlando Pride players called up by Brazil, MLS announces 2023 Best XI, latest MLS roster moves, and more.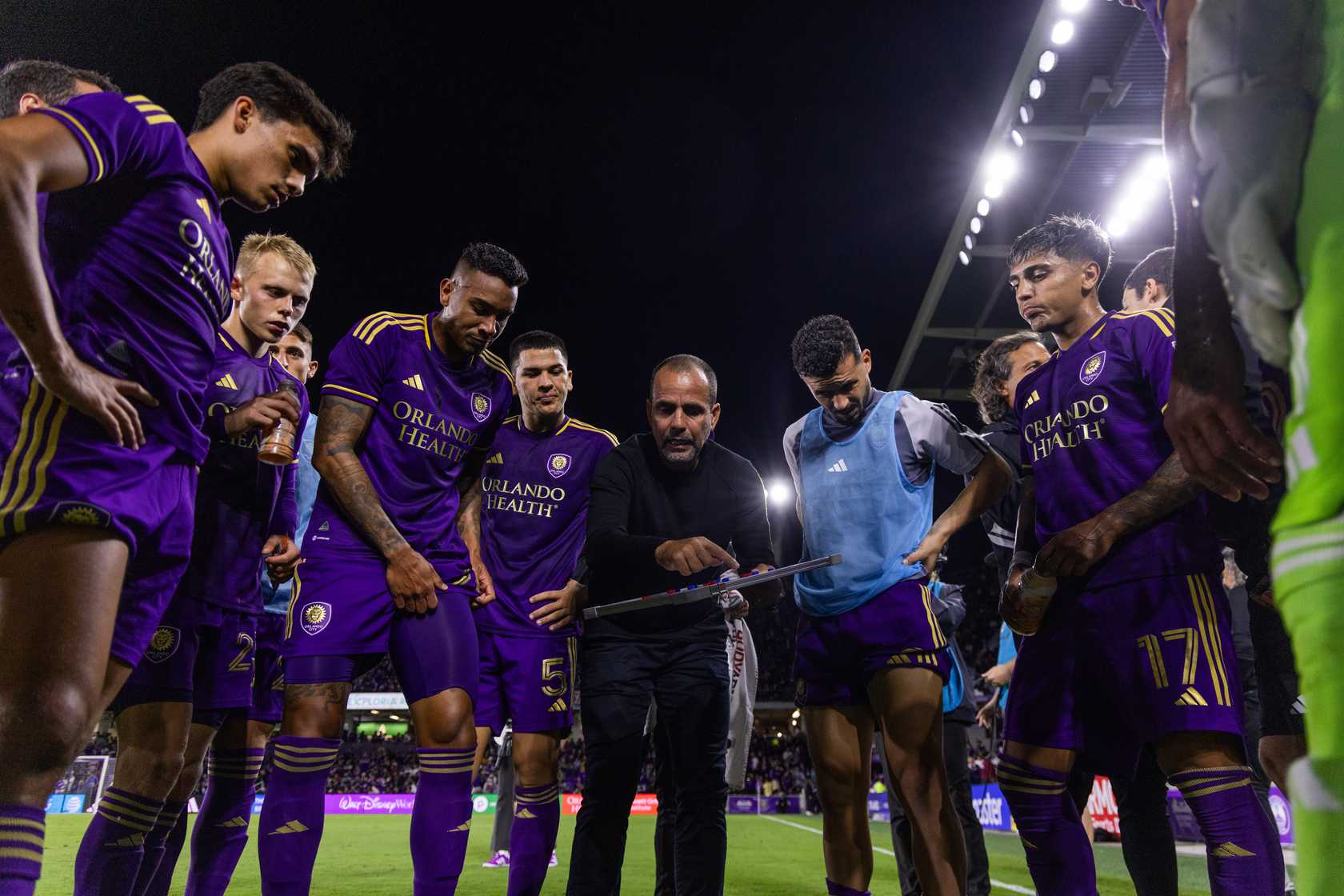 Hello, Mane Landers I hope all is well down in Florida. I've been very busy working throughout the holiday weekend at Under Armour. This week I'll be working at Wrigley Field for Winterland while getting ready to cover high school wrestling tomorrow night. There is plenty to cover today, so let's get to the links.
Pride Players Called Up By Brazil for Friendlies
Orlando Pride defender Rafaelle and forwards Marta and Adriana have been called up to the Brazil Women's National Team for its upcoming friendlies.
Brazil will play two matches against Japan on Nov. 30 and Dec. 3 in Sao Paulo before playing Nicaragua on Dec. 6 at Estadio Fonte Luminosa in Araraquara.
MLS Announces the 2023 Best XI
Major League Soccer announced its 2023 Best XI, recognizing the league's top players at each position. There were no Orlando City players selected for the team and eight players received the honor for the first time. Those players are St. Louis City's Roman Burki and Tim Parker, FC Cincinnati defender Matt Miazga, Atlanta United duo Thiago Almada and Giorgos Giakoumakis, Houston Dynamo midfielder Hector Herrera, LAFC's Denis Bouanga, and Columbus Crew forward Cucho Hernandez. Nashville SC's Hany Mukhtar made the Best XI for the third consecutive time, while teammate Walker Zimmerman was named to it for the fifth time. MLS MVP Luciano Acosta of FC Cincinnati rounds out the list.
Latest MLS Off-season Roster Moves
The Colorado Rapids announced their latest roster changes as they prepare for the the 2024 season under new Head Coach Chris Armas. The club exercised its options for defender Andrew Gutman, midfielder Ralph Priso, and forward Calvin Harris. The Rapids declined contract offers to seven players, with the most notable names being defender Steven Beitashour and goalkeeper William Yarbrough, although the Rapids are in discussions about re-signing Yarbrough. Elsewhere, the New England Revolution exercised the permanent transfer option on forward Tomas Chancalay, signing him to a Designated Player contract through 2026, with a club option for the 2027 season.
UEFA Champions League Roundup
Champions League action returned in Europe, as we get close to wrapping up the group stage in a couple of weeks. Manchester City overcame a two-goal deficit to beat RB Leipzig 3-2 and win Group G. Newcastle United had a chance to qualify for the round of 16 but gave up a late penalty to Paris Saint-Germain, which Kylian Mbappe converted to end the match in a 1-1 draw. Borussia Dortmund beat AC Milan 3-1 to book its spot in the knockout stage. PSG, Newcastle, and AC Milan are all still alive in Group F heading into the final matchday in December. Shakhtar Donetsk won 1-0 against Royal Antwerp and also still has a shot to advance on the final matchday. Lazio, Atletico Madrid, Barcelona, and Young Boys all won their respective matches as well. Today's matches include Manchester United on the road against Galatasaray, Real Madrid taking on Napoli, and Sevilla facing off with PSV Eindhoven.
Free Kicks
Concacaf has announced that BMO Stadium, Dignity Health Sports Park, Shell Energy Stadium, and Snapdragon Stadium will be the four venues that will host matches for the 2024 Concacaf W Gold Cup.
Barcelona midfielder Gavi will be sidelined for up to 10 months after undergoing knee surgery after suffering a torn ACL in his right knee.
The International Football Association Board approved a trial for sin bins, meaning players punished for dissent or specific tactical offense would be temporarily removed from the match for a set amount of minutes.
You have got to see this goal from Cwrt Rawlin FC in the Welsh seventh division.
---
That will do it for me today, Mane Landers. Enjoy your Wednesday and I'll see you next time.
Lion Links: 11/28/23
Luciano Acosta named MVP, Americans in action, scheduling news for U.S. national teams, and more.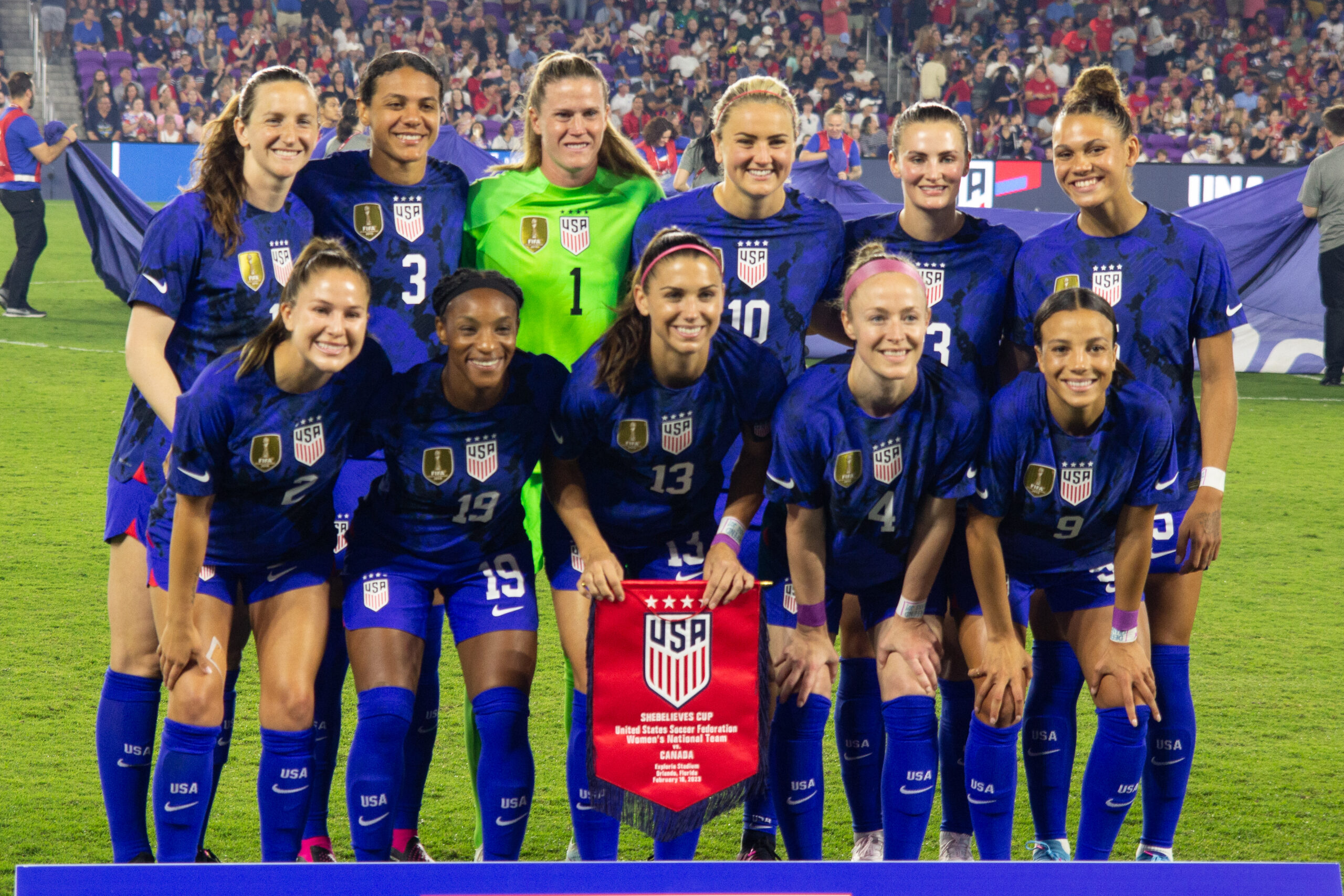 Happy Tuesday, everyone. I'm dragging a little today after having an extended period of time off for the Thanksgiving holiday, but there's no rest for the wicked and the only way out is through. With that being the case, let's get into today's news.
Luciano Acosta Wins MLS MVP
In a piece of news that plenty of people likely saw coming from several miles away, Luciano Acosta has been named Major League Soccer's Most Valuable Player. Acosta racked up 34 goal contributions during the regular season, finishing the 2023 campaign with 17 goals and 14 assists as the driving force behind his team's run to the Supporters' Shield. He was voted the best player in the league by quite some margin and won the award in a landslide, taking 60.37% of the votes to Denis Bouanga's 14.97% and Thiago Almada's 6.46%.
American Stars in Midweek Action
There are a number of United States Men's National Team players that will be in action this week, with several UEFA Champions League clashes highlighting the viewing slate. Christian Pulisic, Yunus Musah and AC Milan will face Giovanni Reyna's Borussia Dortmund today in a game with huge ramifications for both teams. Malik Tillman, Ricardo Pepi, and Sergino Dest may play in PSV Eindhoven's match with Sevilla tomorrow, and a win would likely go a long way to securing a place in the Round of 16. Additionally on Wednesday, Brenden Aaronson and Union Berlin have a chance to make a big move towards a place in the Europa League, as a win over Braga would leapfrog the German club into third place in Group C.
USMNT & USWNT Scheduling News
The USMNT will open its 2024 slate of games with a match against Slovenia on Jan. 20 in San Antonio. The match will fall outside of an international window, meaning that the January camp roster will largely be made up of domestic-based players. The USMNT has faced Slovenia twice before, with the most recent time being a 3-2 win in Ljubljana courtesy of a Jozy Altidore penalty kick.
While we already knew that the United States Women's National Team would play China PR on Dec. 5 in Frisco, we now know that one of the team's legends will be honored before the game. The U.S. Soccer Federation has announced that former Orlando Pride defender Ali Krieger, who stated in March that she will retire following the NWSL season, will be honored before the match. Krieger played 108 games for the USWNT and is a two-time World Cup winner with the team.
Notable Women's Players to Miss International Matches
A pair of high profile women's players will miss upcoming international games. First up, Sam Kerr will not feature in Australia's back-to-back friendlies against Canada due to a foot injury. Kerr has struggled with injuries this year and her availability was limited during this summer's World Cup.
Alexia Putellas will miss Spain's two Nations League matches against Sweden and Italy after picking up a left knee injury. Putellas had missed Euro 2022 due to an ACL tear, but was back to help her side win the World Cup several months ago. Fortunately for Spain, the team is well positioned atop its group and has enough players in the squad that it shouldn't feel her absence too keenly.
Free Kicks
A pair of Willian penalties and an early Alex Iwobi goal helped Fulham beat Wolverhampton, with American defenders Antonee Robinson and Tim Ream also starting.
New York Red Bulls forward Tom Barlow is reportedly headed to the Chicago Fire.
---
That's all I've got for you this morning. Y'all stay safe out there.