Orlando City vs. Atlanta United: Player Grades and Man of the Match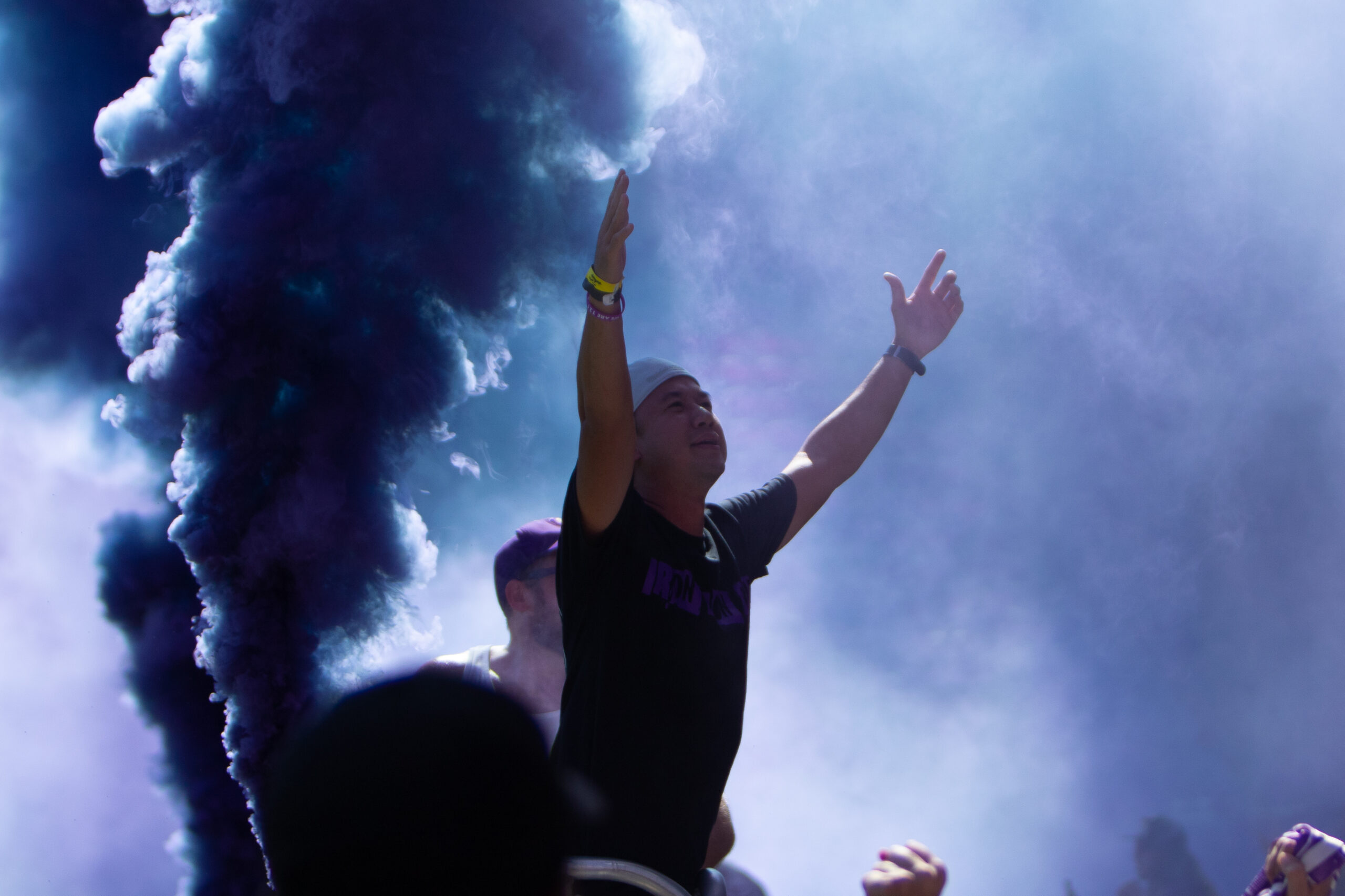 Well, the best thing I can say to open this is at least it wasn't any worse. When the starting lineup came out, I definitely thought the Lions were going to get blown off the pitch by Atlanta. Thankfully, the Five Stripes aren't exactly playing the best football in Major League Soccer right now. It's going to be a challenge to grade the guys after this latest lackluster, at best, performance, but I'm going to give it my best shot.
Starters
GK, Brian Rowe, 5.5 — I'll preface this by saying that Rowe would have been my Man of the Match had it not been for that poor effort on Julian Gressel's 51st minute shot that was luckily called back for an offside decision after video review. He came off his line decisively and smartly when it was the correct decision, such as when Josef Martinez had a free shot at goal in minute 49 and on the dangerous cross in the 64th that saw him stay down for a few seconds after the play. Rowe's save on the Leandro Gonzalez Pirez header in the 26th minute certainly kept Orlando City in the match. His 58% passing accuracy on his distribution neither hurt nor helped the Lions.
D, Kamal Miller, 4.5 — I fully believe that Miller has a lot of potential and way more upside than negative aspects to his play. However, he let Pity Martinez have all the space he needed to make his first MLS goal, and what turned out to be the winning one for Atlanta, in the 15th minute. Miller couldn't keep up with Pity again in the 44th and allowed him the opportunity to get a headed shot at goal off. The rookie defender did have an excellent interception, one of his three on the afternoon, in extra time to make sure Atlanta didn't get a second goal at the death. Two tackles, two clearances, and a blocked shot rounded out Miller's day.
D, Alex De John, 3.5 — It was clear that De John hasn't seen the pitch for a while, as he's been out with an injury and definitely needed to shake off some rust. Certainly, it didn't help that he was expected to cover Hector Villalba, arguably the most underrated player on Atlanta's squad full of highly rated players. He misjudged a jump on a pass out from the back in the 15th minute that ultimately led to Atlanta's lone goal. De John made a great run into the box in first half stoppage time and cut a pass back to Will Johnson that ended up as a shot on goal for Orlando City. The first 10 minutes of the second half saw De John get burned by both Josef Martinez and Villalba down the left several times. He managed an interception and three clearances before being subbed off in the 58th minute.
D, Robin Jansson, 4.5 — This may have been Jansson's worst, or perhaps least impacting, performance as a Lion thus far. He didn't shut down Villalba in minute 15, affording him the time and space to play a perfectly weighted pass to Pity that of course went in the net. Jansson was mostly quiet for the rest of the match after that, until the 81st minute when he again allowed an Atlanta player to have too much space. This time, Josef Martinez missed the net with his subsequent shot. The Swedish center back finished with two clearances, one interception, and a blocked shot, along with a 90th minute yellow card.
WB, Joao Moutinho, 5 — On the other hand, this match was one of Moutinho's better performances as a Lion. He did make one major mistake by allowing Gressel to get by him and get off the 51st minute shot that would have made it 2-0 had it not been for VAR. As Orlando City pushed for an equalizer over the last 15 minutes of the match, the best chances came from Moutinho making runs down the left flank and sending crosses into the box. Two of those crosses, one at minute 80 and the other in the 86th, essentially found Ruan who couldn't capitalize on them. Defensively, the young left wing back only provided one tackle and two interceptions.
MF, Will Johnson, 5.5 — I'm personally indifferent about Johnson most of the time. I get why a lot of fans don't care for him, yet I also get why the Orlando City coaching staff give him consistent minutes. He demonstrated both sides of the debate in this match. While he does hustle and play with heart, Johnson is often not skilled enough for his play to match his passion. That results in a lot of bad passes — his 84% passing accuracy was the second worst for the Orlando City midfielders — and some glaring errors, like the horrid back headed pass in the 23rd minute that both he and Rowe were happy to see go just wide of the net. Contrarily, Johnson's hustle saw him end up in the right place at the right time to receive De John's bouncing pass in first half stoppage time that he was then able to get on frame, forcing Atlanta goalkeeper Brad Guzan into a save.
MF, Cristian Higuita, 5 — Another player that hadn't seen the pitch in a while and needed to get some rust out of his system was Higuita. A fan favorite, and the only remaining Lion from the 2015 inaugural MLS season, the midfielder was slotted into more of a No. 10 role than his typical defensive mid position. The switch worked out well for the most part, since it allowed Higuita to be a constant nuisance for Atlanta's back line. Often times throughout the match, he was the only player enforcing the high press and it caused noticeable problems as early as the first minute. Higuita had a great takeaway at the top of Atlanta's 18 in the eighth minute that may have helped prevent an even earlier goal. Mistakenly known as a player who fouls too much, he instead drew a yellow card foul from Michael Parkhurst in the 65th minute before coming off at minute 78 following a shot he sent over the crossbar.
MF, Sebas Mendez, 5.5 — I don't necessarily believe that Mendez did anything worthy of Man of the Match, but he was the most solid midfielder on the day. He started off shaky, not defending Villalba well at all in the sixth minute, which led to a shot and then an early corner for Atlanta. Mendez was also badly beaten by Josef Martinez in the 25th, though his recovery save on the shot Josef got off was likely the best Orlando City defensive play of the match. A 94% passing accuracy on a team-leading 63 passes also led the Lions. Plus, I have to give Mendez a special shout out for the beautiful hard tackle he had on former Orlando City player Justin Meram immediately after Meram made his Atlanta debut in stoppage time.
WB, Ruan, 6 (MotM) — I still contend that Ruan needs a rest, and I'm betting that he may finally get it during this stretch of three matches in eight days, so I don't see how anyone else can honestly compete for Man of the Match when he still puts in a great performance. The right wing back combined with Higuita often to push a high press in the first half leading to a couple of takeaways and one interception. Ruan's excellent run into the box in the 33rd minute created Orlando City's best chance of the game considering he put a perfect cross on Dwyer's foot that the striker, not surprisingly, fluffed. The one dangerous defensive error Ruan made came on Gressel's 51st-minute shot as he gave Villalba too much space to cut the ball back to Gressel. He got on the end of two of Moutinho's crosses as the game wound down and sent in a low cross of his own that rolled just behind Akindele in the 83rd minute.
F, Dom Dwyer, 2.5 — I'm going to keep this as short as I can because quite frankly, I don't want to even waste your time reading about Dwyer's pathetic play this match. He sent a first minute shot a mile high and left of the target and then proceeded to flop any time a defender breathed in his general direction. See minutes 27, 29, and 38 for evidence. I'm sure a few might argue about the refereeing — I will not be one of those people as we all know PRO is going to PRO and the 11 players on the pitch have to control everything they can. Flopping and looking for a call on nearly all of your significant touches isn't controlling what you can. Dwyer missed yet another sitter in the 33rd minute when he shot right at Guzan. Money is tight for Orlando City, meaning bringing in a high-quality striker isn't an option right now. I'd rather see the rookie strikers, Santiago Patino and Benji Michel, get valuable minutes and start to grow than have to see Dom Dwyer disrespect the Lions' crest by angrily ripping off his kit when his terrible play gets him subbed out of a match in the 64th minute.
F, Tesho Akindele, 4.5 — Akindele was mostly invisible for the first half on this match. I know that's been said about his play a few times this season and the more it happens, the more I'm starting to worry. The thing is, when he makes his presence known, Akindele can be quite an asset to Orlando City. He made a good run in the 44th minute and tried to find Dwyer with a pass that had a little bit too much on it. The Canadian international's defensive effort led to a nice interception in minute 75 after a giveaway from the Lions. He sent a shot right to Guzan in the 80th minute after some nice play from substitute Josue Colman. An 83% passing accuracy with one key pass summed up his afternoon.
Substitutes
D, Kyle Smith (58'), 4 — I would put Smith in the Akindele invisible category for his time in the match. According to the FOX sideline reporter, O'Connor believed Smith to be more "steady" on the ball than De John. Seems like a nice way of saying De John was probably going to cost the Lions another goal if he didn't get subbed off. The most notable play for Smith came in the 62nd minute when he was far too slow shutting down Pity Martinez.
F, Chris Mueller (64'), 6 — As far as I'm concerned, this match was a shining example of why Cash should continue to play as Orlando City's super sub. His energy off the bench was palpable and caused a very obvious momentum shift in favor of the Lions. Mueller's entrance also meant the squad switched to more of a 4-2-3-1 formation. He took two free kicks, one straight at Guzan, and pressured Guzan to make a bad pass out of the back that Mueller then took too many touches on. In the third minute of stoppage, he appeared to be tripped by Jeff Larentowicz though no foul was called.
M, Josué Colmán (78'), 4.5 — Ah, the ever-elusive Young Designated Player, Josué Colmán. He wasn't in the match long, but he did manage to set up a chance for Akindele in the 80th minute. Colmán did the Colmán thing in the 90th, however, when he attempted to dribble into two defenders and lost possession.
---
There you have it. How did you see it? Who was your Man of the Match? Make sure to vote in the poll below.
---
Polling Closed
| | |
| --- | --- |
| Player | Votes |
| Ruan | 22 |
| Will Johnson | 13 |
| Sebas Mendez | 4 |
| Chris Mueller | 17 |
| Other (Answer in the comments below). | 10 |
Lion Links: 12/2/23
The Pride sign a new keeper, the MLS playoffs continue, the USWNT is in action, and more.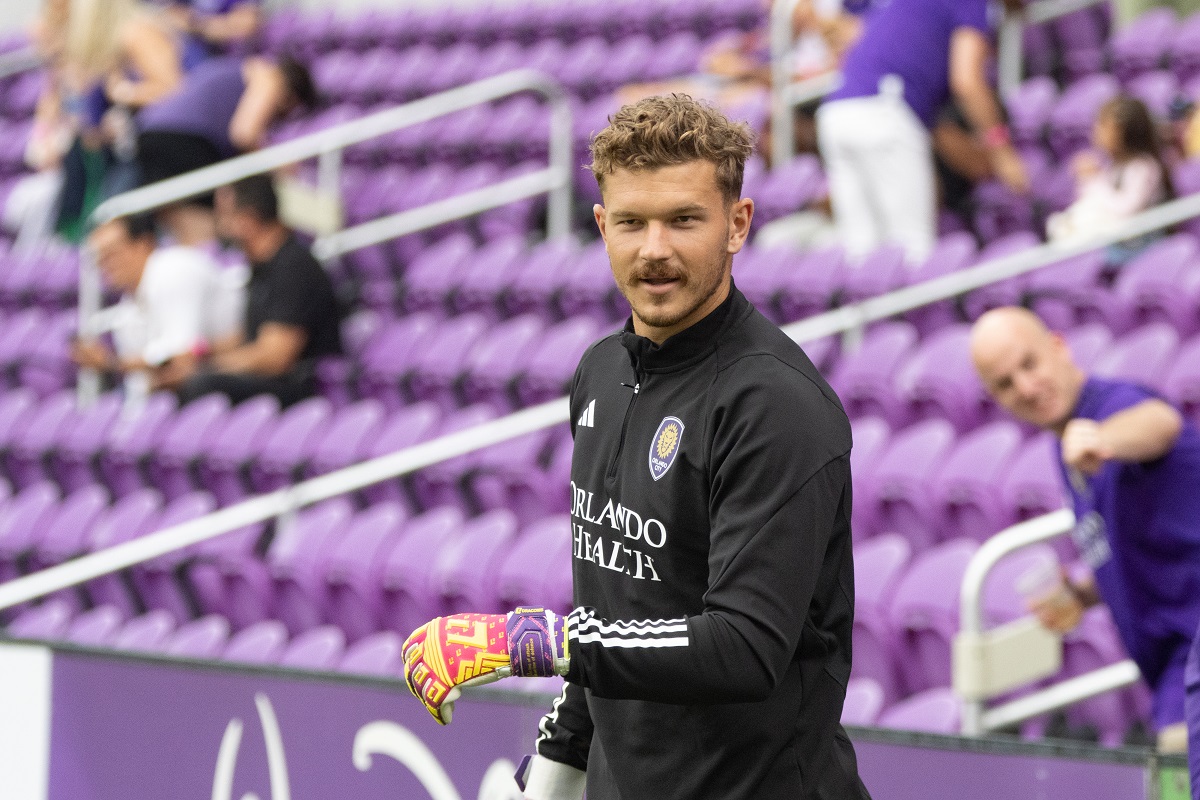 Salutations on this satisfactory Saturday, Mane Landers. We're heading for the home stretch of 2023, and what a year it has been. Make sure that you are catching all of our Season in Review articles for both the Orlando City and Orlando Pride players. Things tend to happen personnel-wise in December, so be prepared. Until then, let's check out today's links. But first, let's wish a happy 26th birthday to Orlando City goalkeeper Mason Stajduhar.
Pride Sign a New Keeper
The Orlando Pride signed Finnish goalkeeper Sofia Manner from FC Honka of Finland's top flight, the Kansallinen Liiga. With the addition of Manner, the Pride have four keepers on the roster heading into 2024. Manner is expected to compete for the starting job, though the same could be said of both Anna Moorhouse and Carly Nelson. It is unlikely all four netminders will be on the Pride once the season starts. Manner has international experience and was the best keeper in the Kansallinen Liiga.
MLS Conference Finals Tonight
I wouldn't blame you if you decided not to watch the remainder of the MLS playoffs after last weekend's disappointing result. However, if you are going see how it all sorts out, you might want to study up on the matches. We're all too aware that the Columbus Crew will be facing FC Cincinnati to see which club wins the Eastern Conference. Over on the other side, LAFC will take on the Houston Dynamo to determine the Western Conference champion.
MLS Player Moves
As the playoffs come to a close, the signings and transfers around the league are ramping up, but who will stay and who will go? New York Red Bulls midfielder Dru Yearwood is heading to Nashville SC as reported by The Athletic (paywalled) since Dax McCarthy is out of contract there and won't be returning.
The Philadelphia Union have signed midfielder Jesus Bueno to a new three-year contract through 2026 with an option for 2027. Meanwhile, Gustavo Bou won't be returning to the New England Revolution. So, um…maybe he'd like to come south and score goals for Orlando City rather than against the Lions? Before anyone gets too crazy, it should be on a non-DP deal.
USWNT Hosts China
The USWNT is back in friendly action against China this afternoon in Ft. Lauderdale at 3 p.m. and then on Tuesday, Dec. 5 at 8 p.m. in Frisco TX. Interim head coach Twila Kilgore will be in charge since newly-named Head Coach Emma Hayes doesn't start until the 2023-2024 Women's Super League season in England is over. Hayes is the current head coach of Chelsea FC Women's. This is the first match between the two teams since 2018, and a lot has changed. The USWNT has been very solid on defense in 2023, allowing only two goals back in the SheBelieves Cup.
Free Kicks
If you haven't heard of a "sin bin," think of it like a penalty box in hockey. The idea has been getting a runout in lower league matches in English football by the International Football Association Board (IFAB) with some good results. It's not yet confirmed, but MLS may institute the change in 2024. The idea is to reduce dissension by having a player sit for 10 minutes during a match. Tottenham manager Ange Postecoglou has spoken out against the idea. What do you think of the concept?
Real Salt Lake has promoted Kurt Schmid to sporting director and interim chief soccer officer.
Cristiano Ronaldo will have to deal with a $1 billion class-action lawsuit for his role in promoting NFTs for Binance. Maybe that's why he signed for Al-Nassr in the Saudi Pro League?
Speaking of the Saudi Pro League, it looks like Mohamed Salah may not be leaving EPL side Liverpool anytime soon. The prolific striker is looking for a new contract to stay at Anfield.
I'll take things Pedro Gallese would not do for $400, Alex.
---
That will do it for today. Please go forth and enjoy your weekend!
2023 Orlando City Season in Review: Kyle Smith
Let's look back at The Accountant's fifth MLS season.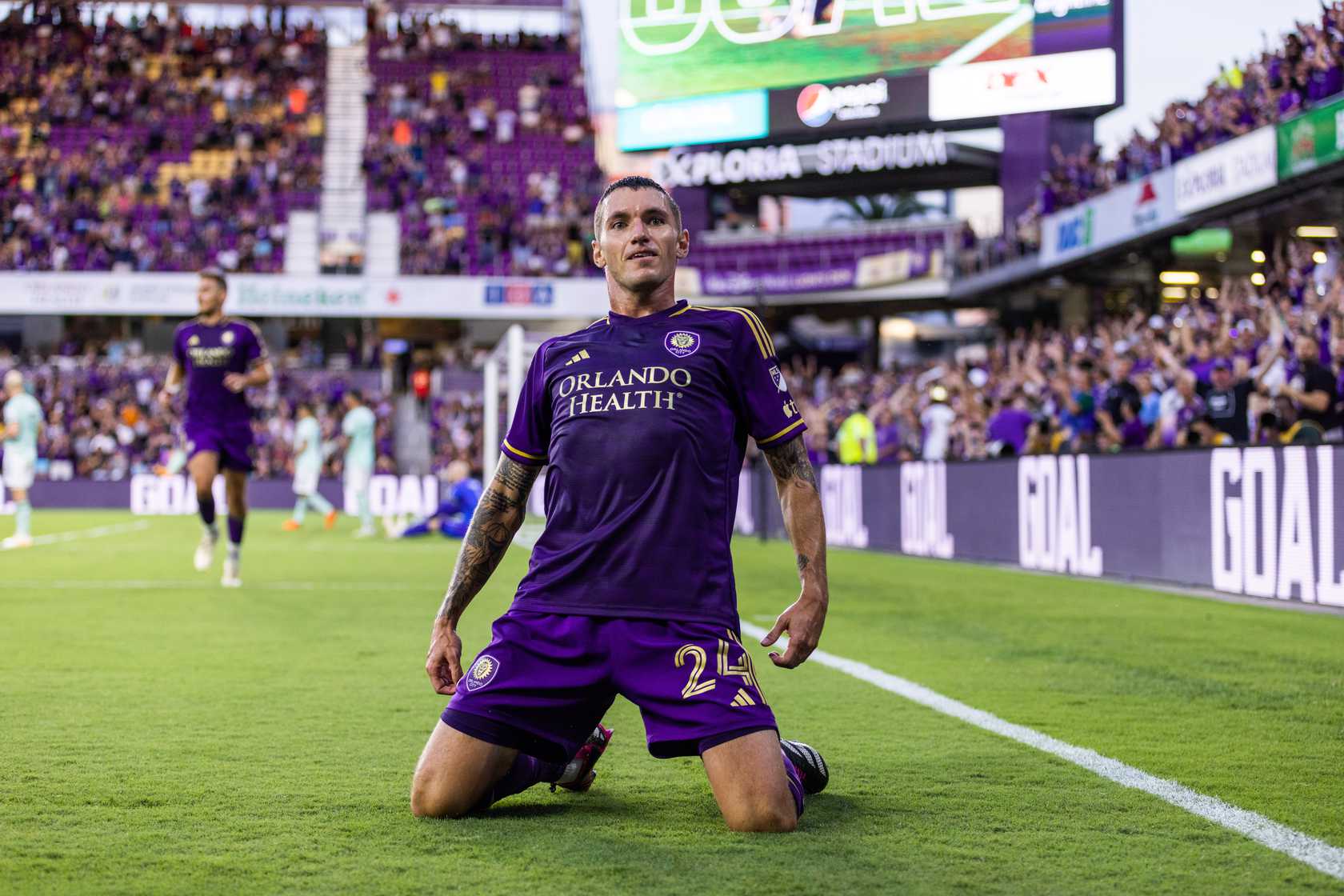 Fullback Kyle Smith was originally signed on Dec. 21, 2018 when James O'Connor was Orlando City's head coach. He proved to be a valuable Swiss Army knife-type player and earned a new contract on March 29, 2021 through the 2022 season with a 2023 club option. Orlando City picked up his 2023 option at the end of the 2022 season but then signed Smith to a new one-year contract for 2023 just weeks later with an option for 2024.
Let's have a look back at The Accountant's fifth MLS season.
Statistical Breakdown
Smith appeared in 25 matches during the 2023 regular season, starting 17 times and logging 1,501 minutes. It was his third-most appearances but his second-most minutes since making the jump from Louisville City to MLS ahead of the 2019 season. He scored one goal and assisted on three others, setting a new career high in the latter category. Smith attempted seven shots, putting two on target. He passed at a 78.7% clip, including nine key passes, five successful crosses, and 36 successful long passes. Defensively, Smith recorded 35 tackles, 16 interceptions, 40 clearances, and two blocked shots. He drew eight fouls while committing 20 and was booked five times on the year.
The 31-year-old appeared in all three of Orlando City's three playoff matches — both off the bench — and logged 65 minutes. He did not score a goal or assist on one, attempting one shot, which he put on frame. He passed at an 82.5% rate in the postseason. He posted two tackles and a clearance defensively. He did not commit a foul or draw one and he wasn't booked.
In the 2023 Concacaf Champions League, Smith came off the bench in the first leg at Tigres, playing minutes, passing at just a 25% rate (small sample size), did not attempt a shot, did not draw or concede a foul, and was not booked.
During Leagues Cup play, Smith appeared in all three of Orlando's matches (all starts), logging 150 minutes. He did not contribute to a goal or attempt a shot in the tournament, committing four fouls and earning two yellow cards. Smith did not play in Orlando City's lone U.S. Open Cup match.
Best Game
Smith's best match of 2023 came in Orlando City's 1-1 home draw against Atlanta United on May 27, and not only because that's when he scored his lone goal of the season, although that doesn't hurt. El Soldado started and went the full 90 minutes. He fired two shots on the night, putting one on target (and in the net), and passed at an exceptional 90.3% rate on 31 attempts, which was his third-best passing night of the season. He completed two successful long balls on two attempts, chipping in four clearances (second only to Antonio Carlos), a tackle, and an interception on the night. His big moment came in the 30th minute, when a well-worked attack up the left kicked out to him on the right side. Smith was perfectly positioned and made no mistake in putting the Lions ahead 1-0.
Although the match was spoiled by a late equalizer, Smith turned in one of his best performances since joining Orlando City and if not for his goal, the outcome might have been a lot more somber than a 1-1 draw.
2023 Final Grade
Smith received a composite score of 6 out of 10 for his 2023 performance from The Mane Land staff. This is an improvement over the 5.5 he earned last year but slightly below the 6.5 he earned for the 2021 season. Previously, Smith was given a 5.5 in 2020 and he got the same score after the 2019 season. The staff awarded Smith for his effort, versatility, and willingness to do whatever it takes to win. He is the quintessential team player. But beyond all of the above, he simply played well most of his minutes on the pitch. At his age, he's going to struggle to contain the league's speediest wing players, particularly when playing on his weaker left side, but his ability to adapt is unquestioned. The perfect example of that was when he was tucking inside from his fullback spot earlier in the season to add an additional player to the midfield and freeing Facundo Torres up to have more space in which to operate on the right side.
2024 Outlook
Smith's return may ultimately rest with whether or not Oscar Pareja stays on with the Lions, although a decision might need to be made earlier than that, as the club must make a decision on his option. Pareja has valued Smith's versatility and work ethic over the last few years, and with more competitions and matches than ever before, it's always good to have a depth player who can plug and play in multiple positions. He played his second-most MLS minutes in 2023, so he's still seeing the field plenty.
If I had to guess, and this section is for exactly that, I'd say the club will either exercise his option or sign him to a new one-year deal with an option year for 2025. However, what complicates matters is that Smith is over age 24 and has played five MLS seasons, which means he's eligible for free agency. If he's back in 2024, I would expect him to again be a key backup at both fullback positions, getting some spot starts in U.S. Open Cup or when fixture congestion is heavy.
---
Previous Season in Review Articles (Date Posted)
2023 Orlando City Season in Review: Abdi Salim
We continue our Orlando City player retrospectives with a look at one of the Lions' 2023 draft picks.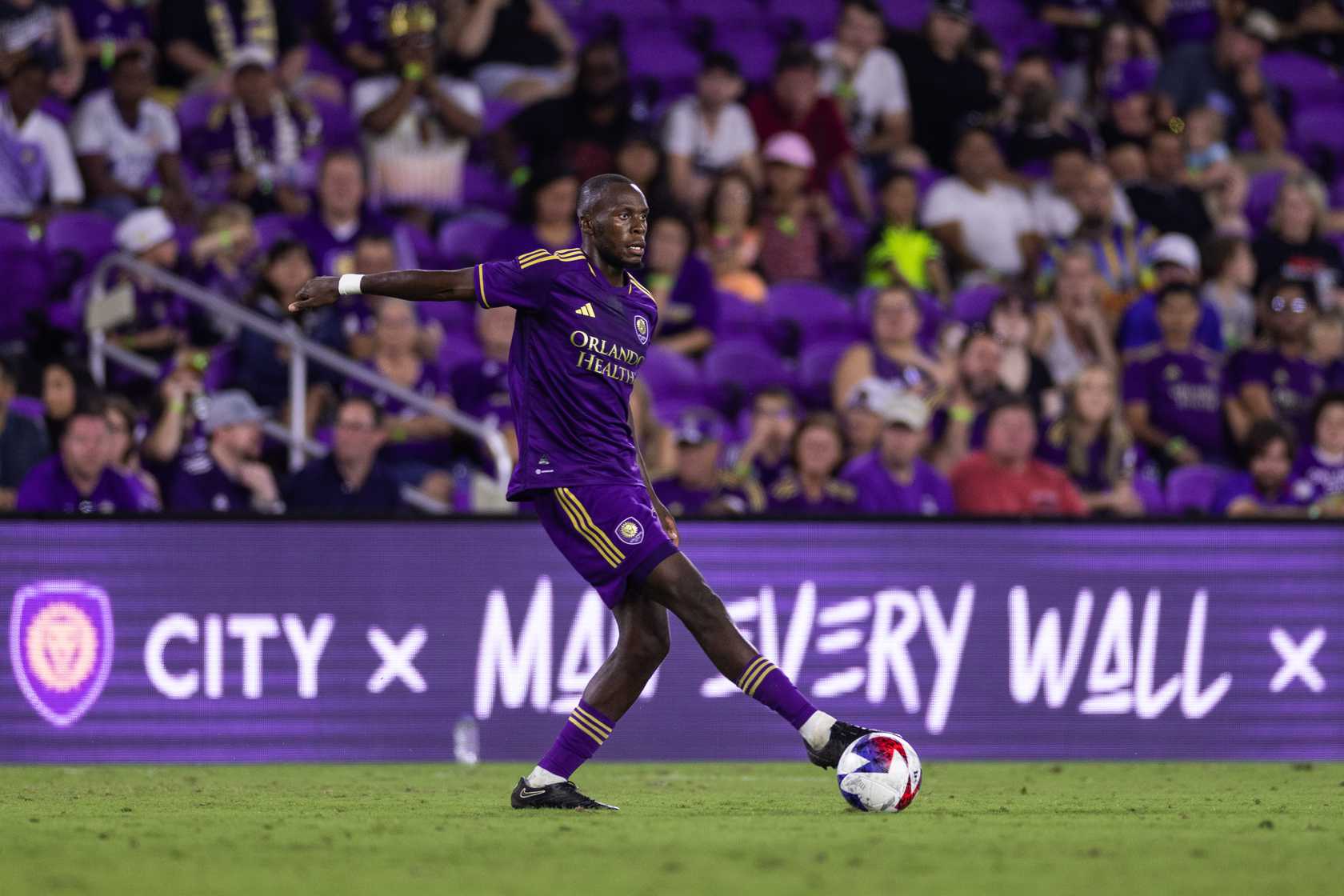 Orlando City used its third pick of the 2023 MLS SuperDraft to select Abdi Salim with the 17th overall pick. Salim played his college soccer at Syracuse and the Lions picked up the center back to help with depth at a position that didn't really have a ton of established bodies behind Antonio Carlos, Robin Jansson, and Rodrigo Schlegel. He was then signed to a one-year deal in February that contained three option years for the 2024, 2025, and 2026 seasons.
Let's have a look at Salim's first season as a professional.
Statistical Breakdown
Salim made his Major League Soccer debut at home against FC Cincinnati on March 4. It was Salim's only start of the year and he went the full 90 minutes as the Lions drew 0-0 against the eventual Supporters' Shield winners. He made two other appearances in away games against D.C. United and Charlotte FC, both of which ended as 1-1 draws as he finished with 148 MLS minutes on the year.
Defensively he recorded four tackles, four interceptions, three clearances, a block, and won two aerial duels. He did not record any offensive statistics, but was solid with his distribution as he averaged 87.3% passing accuracy and completed one cross and one long ball each.
Given that it was only his first season as a professional, he spent the bulk of his time in MLS NEXT Pro with Orlando City B. With the Young Lions he played in 16 matches, starting 14 of them and racking up 1,162 minutes. He finished with 11 interceptions and a tackle while committing seven fouls and drawing 11 and picking up one yellow card. Salim took nine shots, put two of them on target, and scored a goal on each one he got on frame. He passed very well, finishing with a 90.2% success rate, two key passes, and 18 long balls.
Best Game
The honor of his best game goes to his first ever professional appearance, when he started and played the whole game in the aforementioned 0-0 draw against FC Cincinnati. Salim finished with three tackles, three clearances, and an interception while passing with 87% accuracy, completing a long ball on his only attempt, and helping the Lions keep a clean sheet at home. He was a bit shaky at first, as he was deployed as the third center back in a three-man back line, but he settled down in the second half and finished with a grade of 5.5 out of 10 from Nic Josey.
2023 Final Grade
Given that Salim didn't crack 200 minutes and we require a minimum of 450 to award a grade for the season, he receives an incomplete for the 2023 season. He did some good things when down with Orlando City B, and filled in well enough with the senior side when called upon, but we simply need to see more of him in order to figure out what he's really able to do.
2024 Outlook
It's likely that Salim will spend more time with Orlando City B next season, but with no one seemingly laying claim to the fourth center back position, he should have a chance to show what he's capable of during preseason. He seemed to be in competition with Thomas Williams for the back up spot not occupied by Rodrigo Schlegel, but he may have moved past him in the pecking order as he made more appearances than the Homegrown signing, both with OCSC and OCB. Regardless, as an inexpensive young player with potential, there's no reason to think he won't be here next year.
---
Previous Season in Review Articles (Date Posted)