Firing of OCB Coach a Harsh Reminder to James O'Connor and Marc Skinner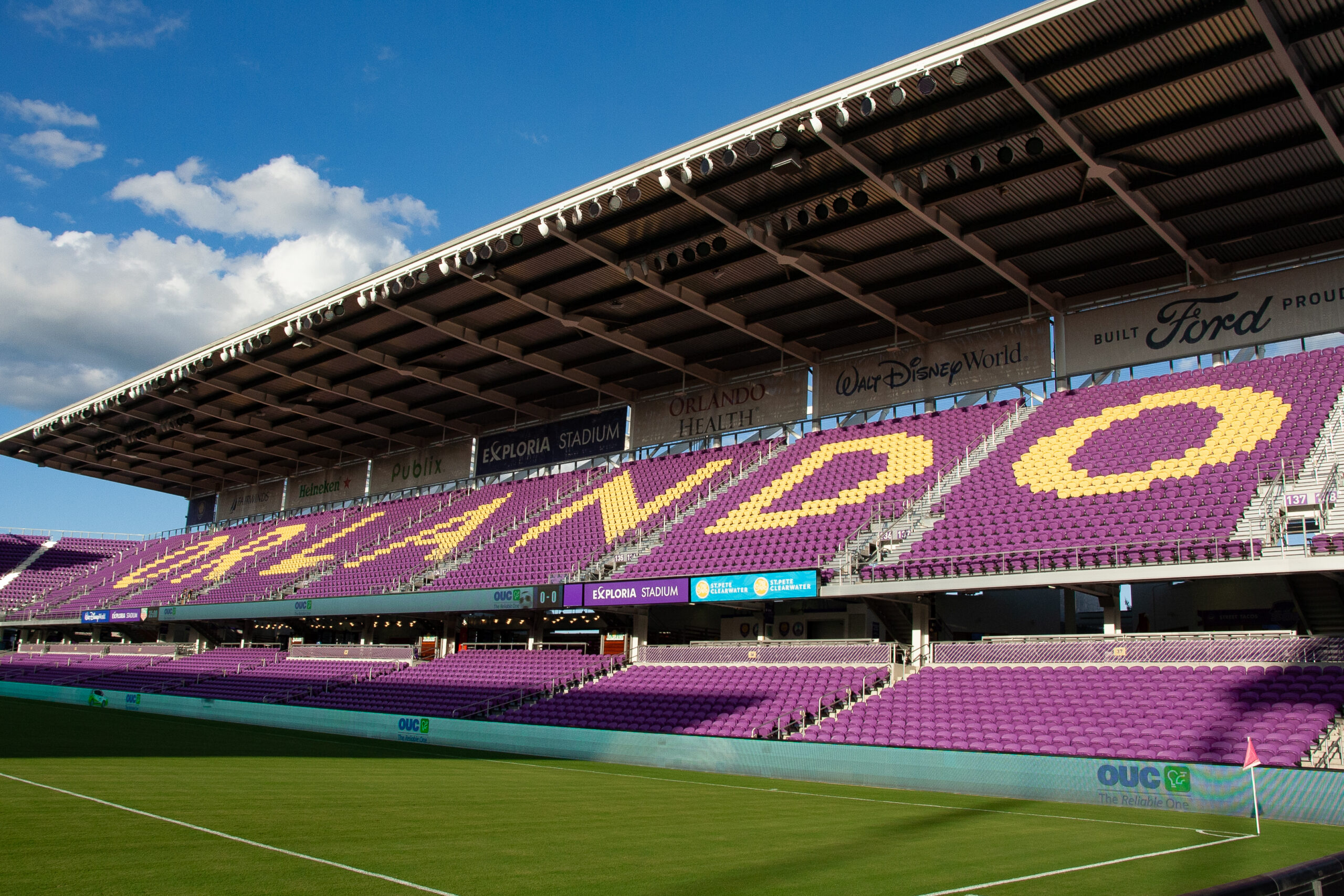 Orlando City once again showed its lack of patience, parting ways with Orlando City B Head Coach Fernando De Argila Irurita on Thursday, just four months into the team's debut season in USL League One. Roberto Sibaja, the Orlando City U-19 head coach, has taken over in an interim capacity until the end of the year.
With one coach already out and the organization's two other teams languishing near the bottom of their respective leagues, it's hard to ignore the pressured environment and perpetual coaching carousel the club continues to create. The organization over-promises on projects only to quickly pull the plug on them and start over. This is the circumstance both Orlando City's James O'Connor and the Orlando Pride's Marc Skinner find themselves in at the moment.
Fernando Jose De Argila Irurita
Of course you can choose to attribute Irurita's firing solely to Orlando City B's on-field performance — the team is in terrible form, having taken one point in the coach's final eight games, and is rooted to the bottom of the table. However, it is reductive to suggest that OCB's success is just measured in league wins and not long-term player development targets. The team was re-established following hiatus in 2018, becoming a third-division side with the aim of acting as a stepping stone from the team's development academy to the senior MLS team.
As a result, the brand new squad has the second-youngest average age in the league behind FC Dallas affiliate North Texas SC and is nearly three years younger than the league average. Irurita was brought in by Orlando City B General Manager Mike Potempa because of his wealth of coaching experience with the likes of FC Barcelona and his successful spell with Potempa at the Soccer Institute at Montverde Academy (SIMA). However, Irurita seemed to put a lot of stock in his more senior OCB players, especially those on loan from Brazil, limiting opportunities for Orlando's own academy kids perhaps in a bid to better compete in what is a professional league.
Despite this, Irurita still only managed a measly 15.8% win percentage in his 19 league games in charge, the lowest compared to James O'Connor (22.5%) and Marc Skinner (21.4%). He had the second-worst loss rate at 63.2%, with the worst currently belonging to Orlando Pride's Skinner (64.3%) in his even shorter spell in charge, while O'Connor has done markedly better, "only" losing 57.5% — although that is far from a figure to be proud of.
Scoring was a real issue during Irurita's OCB tenure, only managing an average of 0.84 goals per game compared to Skinner's 1.14 and O'Connor's 1.23. Defensively, however, OCB under Irurita had marginally been the strongest, conceding 1.74 goals per game compared to O'Connor's 1.75 and Skinner's 2.21. Meanwhile, Irurita's 0.68 points per game average was also the lowest compared to Skinner's 0.79 and O'Connor's 0.88.
While Irurita's marching orders aren't surprising, it's not exactly outside the box to suggest that neither O'Connor's nor Skinner's numbers in Orlando are much better or more competitive. So does Irurita's early sacking also mean Orlando's other coaches are on the hot seat or does the club finally plan to see a project beyond a matter of months?
James O'Connor
No Orlando City head coach has been able to complete two seasons from start to finish. Adrian Heath completed the team's inaugural season in 2015 but was let go halfway through 2016. Jason Kreis, Orlando City's longest-tenured head coach, only managed his one complete season in 2017, book-ending his stay by two half-seasons after taking control in July 2016 and departing in June 2018.
The firings were seen as a desperate grab to rescue playoff aspirations, something the team has moved progressively further away from year after year: finishing in seventh, eighth, 10th, and 11th place in the conference, respectively. This was after club CEO Alex Leitão emphasized in June 2018 — just before O'Connor was appointed — that he expected whoever was coming in to get what he deemed a playoff-caliber roster to the postseason and that the team was not in a rebuild mode. Of course, we all know that it ended with O'Connor taking nine points from a possible 51, leaving the Lions second from the bottom behind the San Jose Earthquakes in the league standings and with an unwanted new league record for goals conceded.
Contrary to Leitão's assertions, O'Connor survived and the team that supposedly wasn't in need of rebuilding made no less than 13 senior acquisitions and let 15 players leave in the off-season. While there's no doubt this is now the strongest Orlando City squad ever seen, with the club reaching its first ever U.S. Open Cup semifinal in the process, Saturday's resounding defeat against the New England Revolution puts the team seven points adrift of the final playoff spot and on pace to finish ninth.
While the team has trended upwards in 2019, it must be unsettling for the Irishman to have seen the previous impatience within the front office and know that it might not be enough. Even isolating his 2019 numbers, O'Connor has a respectable 30.43% win percentage but that still puts him behind both Heath and Kreis. Will O'Connor become the first to survive two full seasons by seeing out the 2020 season? It's tough to even know if he'll last past 2019 without the postseason appearance Leitão emphasizes as the benchmark.
Not only does precedent suggest he won't, but so does the current hierarchy shift. Orlando City is in the midst of a restructuring that should've taken place five years ago. The team may or may not finally be getting its own training facilities, part of the wider restructuring overseen by new Vice President of Soccer Operations Luiz Muzzi who was appointed in December.
News dropped in May of the team's latest plan that also includes moving the academy and OCB to one single site: unifying every level of the club into one coherent pathway. It's the third iteration of plans that first originated with the Lake Nona site in January 2016. That promise was quietly put on the back burner before though. In November 2018, the team announced that it would build a new shared facility for Orlando City and the Orlando Pride out in Osceola County. Fast-forward to May 2019 and the plan has changed again with the Pride now set to be based at a new facility at Sylvan Lake Park with the Osceola site now set for City, OCB, and the academy.
The relevance of this to O'Connor is that Muzzi now appears to be firmly in the driving seat. Irurita was hired by Potempa who was relieved of his GM duties earlier in the year and replaced by Marcelo Neveleff, who now reports directly to Luiz Muzzi. Now we're at the point where Irurita is also out. O'Connor was brought in under the ill-fated Niki Budalić and while I'm not suggesting the two don't have a good working relationship, it would not be difficult for Muzzi to look back at O'Connor's body of work and thank him for steadying the ship before handing over the reins to someone who can coach the team to the next level, a move similar to what Matías Almeyda has now done in San Jose to incredible effect.
Marc Skinner
Skinner, meanwhile, is perhaps on the longest leash of all with the Pride roster most in need of some major surgery. Despite a very worrying start, the 2019 squad now sits as Orlando's most in-form team after taking nine points from its last five games. It's a points total City has to go back nine games to top and more than OCB has achieved in its last 12 games. The bigger difference with the Orlando Pride, however, is not form nor circumstance, but support.
The Pride has only had one previous head coach. Tom Sermanni guided the team to the playoffs in his second season of a three-year stint before the club decided to mutually part ways at the end of 2018. Since then, Erik Ustruck was promoted to the position of the Orlando Pride's first ever dedicated general manager and was quick to heap praise on Skinner. The crucial point is that there was no immediate time-frame for Skinner start winning for.
Despite the lack of wins at the start of the campaign, the process has been there for all to see and this year isn't a playoff-or-bust situation like Orlando City may be. Skinner has also received extremely vocal support from his players, nine of whom have missed a large part of the season because of the World Cup and related commitments. You'd be hard pressed to find a more unified team, especially one under such pressure given the poor early results. This suggests there is more belief and confidence in Skinner to see out his project than there was with Heath, Kreis, Sermanni, Irurita, or perhaps even O'Connor.
Skinner has addressed the #SkinnerOut sentiment head on:
"I'll take all the flack. You can hate me. 'Sack Skinner,' blah, blah, blah, whatever. I'm not going anywhere. Because this team believes in what we're doing and I believe in what we're doing, and we're going to make sure we get to where we need to be."
Therein lies the difference. Not only has there been an emphasis on longevity but also an openness about it, unlike Leitão, who described 2018's second-worst MLS team as playoff caliber. That isn't to say this wave of realism makes Skinner entirely immune. 2020 will act as the real test after he's done one lap around NWSL and with a full off-season to shape the team.
---
Overall, I don't see Marc Skinner going anywhere any time soon — not unless the Pride undo all their hard work and revert to early-season form. The team is already better than when he joined it with international players returning and will look forward to closing out the season with fight before a busy off-season under Skinner.
O'Connor's safety, however, is more tenuous. I expect him to see out the rest of the year, but beyond that he really has to prove himself to Leitão and the OCSC staff. That doesn't necessarily mean a trip to the postseason but another showing like the Revs game won't make the hierarchy believe he can take them further. While the deep U.S. Open Cup run bought him a lot of good sentiment, the team was also only one point shy of the final playoff spot at the time of the quarter-final shootout win. Now after falling seven points off pace, it's not unrealistic to imagine another change of personnel in the off-season if the front office feels O'Connor has reached his peak and it needs to move on to someone with a higher ceiling. The bigger question if and when he does go is whether or not Orlando can finally make the right hire and give enough pieces to elevate the team to a genuine and consistent contender. Surely that's not too much to ask for from an organization that has not yet met the expectations it once so brazenly set out to defy, right?
Reflecting on Eight Years with The Mane Land
A look back over my time with The Mane Land (so far).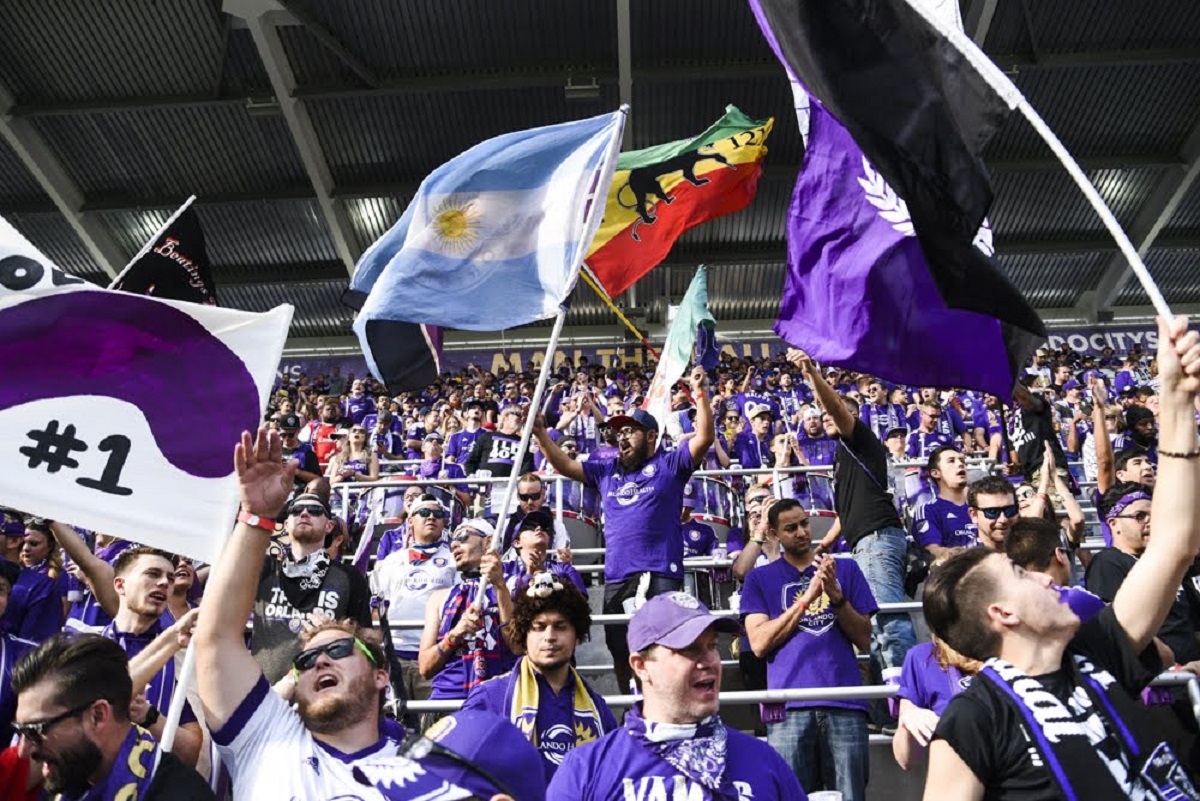 As of last week, I have been a contributor at The Mane Land for eight years. That's longer than I've ever been at any of my actual jobs in my life. There are literally only a couple of people who have been with the site longer, but I'm still amazed at how long it's been. This is not to say I'm going anywhere, but rather I wanted to take the opportunity to look back at the past eight years, and look ahead to the future.
Unlike some, I didn't come to be a supporter of Orlando City until it was announced that the club was joining MLS. At the time, I was contemplating picking a club to follow in MLS, but being in Tallahassee, there were no nearby options at that time. I considered FC Dallas and D.C. United, given the two were geographically closer in proximity to me than any others. Fortunately, it was literally while I was considering my options that the announcement was made regarding Orlando City's jump to MLS. It was an easy decision.
As I do in many aspects of my life, I immediately started researching my new club, which led me to the content being produced by The Mane Land. There was also an article on the site titled "Join The Mane Land Staff." I had often over the years internally bemoaned that I rarely used my Bachelor's degree in English, and the desire to write welled up in me so much that I emailed the staff. 
In response, one of our former editors, Andrew Marcinko, contacted me and said "I think your voice would be a great fit on TML." He asked me to submit a Fan Post (those went away with our presence on SBN), and then another piece for review. Following that, our founder and managing editor, Michael Citro, emailed me to welcome me to the staff. I had no idea at the time how big a part of my life this blog would become.
I started out writing Monday's Lions Links — often one of the more difficult days to write — and a feature piece. It's been many years gone by now, but there was a time when the feature piece was "Pride Pub," an ongoing series that paired craft beer and good food based on Orlando City's opponent. I can tell you that the research for that was very enjoyable, and I still use some of the recipes I found to this day.
Eventually, I started contributing more match coverage and analytical pieces. Staff came and went, but I never thought to leave since I was enjoying myself. Sometime after that, I was promoted to senior columnist, for which I'm grateful. I can without reservation say that I'm a better writer thanks to my time with the site, and from working with such excellent staff.
In November of 2016, Michael asked if I wanted to give co-hosting The Mane Land PawedCast a try. My first recording was for Episode 71. We just recorded Episode 354, and with the exception of maybe two or three episodes, I have been on every single one of 283 episodes over the last six plus years. Michael and I have spent a lot of time talking on and off the podcast over the years, and I'm proud of what we have produced and to call him my friend.
We recently added an Orlando Pride-specific podcast called Skopurp: An Orlando Pride PawedCast. For years we wanted to give the Pride the time and attention the club deserves. Now, it is a reality, but one that I ask you to listen to and share. I'll even put out that although Michael and I are the current hosts, we merely consider ourselves stewards and are hoping to get others to come onboard and eventually take it to the next level.
When I started with The Mane Land, the site had just made the move from a free WordPress site to the SBNation network. It was a big deal, and for many years it was a good partnership. Of course that all came to an end not too long ago, and our blog went the independent route thanks to the incredibly generous support of our readers and listeners. In fact, if you want to be one of those supporting our efforts, please go to our Buy Me A Coffee site to become a member. The move has allowed a flexibility we didn't have before, but I really want others to have the same sense of joy and accomplishment that I have as a member of our staff. 
At one point we had nearly twice the staff that we do now, and as you know, many hands make light work. The opposite of that is also true. I genuinely believe that there must be others out there with the same passion for Orlando City as I have — with the same desire to have their voice heard, whether through the written word or on a podcast. I promise you there is an opportunity to contribute here with us. Our internal discussions are informative, engaging, and often funny. Please consider joining us, as I did eight years ago. I haven't regretted it and I know you won't either.
I want to thank all of those who contributed to The Mane Land over the years. There are many that I am still in touch with, though they are no longer a part of the staff. Of course, the current staff are a pleasure to work with, and I appreciate their dedication to what we are trying to do.
Finally, I want to thank the readers and listeners over the years. From those who regularly comment on our articles, to those that I've personally met at matches or even randomly on the street, you are a big reason that we do all of this. You are a big reason why I've been doing this for the better part of a decade. it is always a genuine pleasure hearing your thoughts or simply sharing a moment of joy together — U.S. Open Cup final, anyone?
So, thank you. I look forward to many more years of this journey together.
The Mane Land Announces Membership Program
Maximize your Mane Land experience with our new TML membership program while supporting our independent efforts.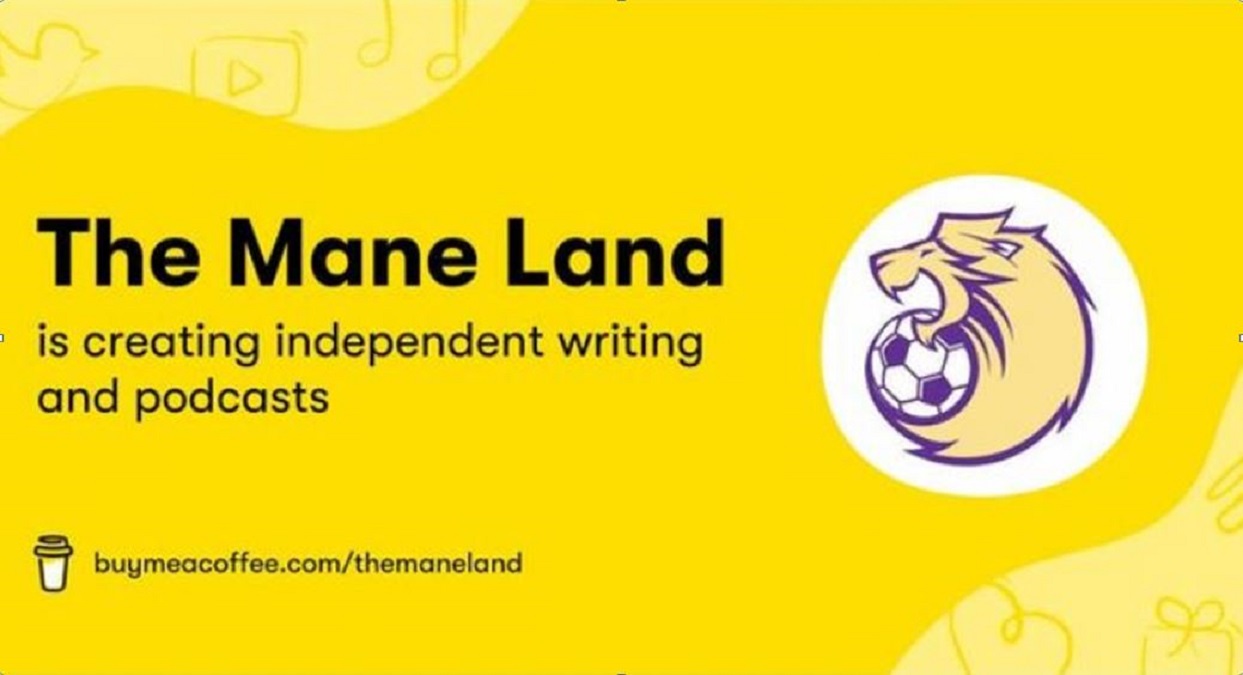 Hello, readers of The Mane Land and listeners of our podcasts. Before you start reading this, please note that the most important part of this post is at the end. So, don't stop until you get to the bottom.
You may recall that when we left SBNation to become independent, we really weren't sure the best way to go about that. Many of our readers and listeners generously offered to help us make that transition, but we still weren't sure the best path forward, so we took a poll.
The poll was pretty much split down the middle between those who preferred a one-time, Kickstarter-style campaign (which we did, and those of you who stepped up to help completely blew us away!) and those who favored a Patreon-style, subscription-based membership with extra perks. In fact, the member subscriptions option got a few more votes in our poll.
The folks who took part in our GoFundMe fundraiser were fantastic and are now immortalized on this very site on the "Our Founders" page. But we had always planned to give folks the option to choose whichever method of support they preferred and we tried to communicate that throughout the process. It took a little longer than expected to get up and running, but our membership subscription program is now in place! (You may notice the fancy new banner ad about it on the home page, echoed below.)

Part of that delay was thinking up something that didn't encroach on the benefits we gave our Founders. Those folks helped us get started and deserve the exclusivity of the perks they got. The other part of the delay is that there just aren't enough hours in the day. (However, for you guys, I'm willing to be cloned.)
We have utilized the popular Buy Me a Coffee platform to run this program. You can find the basics here. The Mane Land premium membership program includes three tiers of membership, as well as the option to click on the "Support" tab for those who just want to help us out whenever, without joining the program or adding any recurring "appointment-based" payments to their budgets. We love that feature of Buy Me a Coffee (or "Buy Us a Beer" in our case…you drink what you like).
For those who do choose to become members, we hope we have provided value and we are planning to add benefits along the way, in addition to providing special giveaways, events, etc. (more on that below). We have also provided subscription options — with monthly or annual memberships. The annual cost essentially gives you 12 months for the price of 10.
---
Current Benefits
The current membership benefits depend on which level of support you choose — Homegrown Player, TAM Player, or Designated Player level. Each level includes all benefits from the lower tiers, with additional benefits for each higher level.
Homegrown Player: This is a basic set-it-and-forget-it level of support for The Mane Land, providing a way for our readers and podcast listeners to contribute to the success of TML's independence goals. We want to compensate our current volunteers, replace lost income of those who previously received small stipends from being part of the SBNation network, add photographers, attract new writers, and expand our coverage. Additionally, each Homegrown Player Level member will be recognized in a Lion Links column, which is still typically our most widely read post of each day and one of the top daily links columns among soccer sites. Homegrown Player Level members will also be included in any future prize drawings we have or events we host and may be subject to future benefits as they are added.
TAM Player: In addition to Homegrown Player benefits, TAM Players will receive a new weekly e-newsletter in their inbox (unless you opt out…some people hate email). These will be informal missives from myself, other TML writers, or a combination, discussing what's on our mind regarding Orlando City, the Pride, OCB, or soccer in general. Think of it as an extra post from our site that may cover multiple topics. Additionally, you'll get a 10% discount from our web shop items that we control (presently, that means everything except our listed MLS Shop items). We will definitely have more benefits coming for this level soon and will look for opportunities to include additional benefits as they become available.
Designated Player: This limited availability level of support includes all perks from the Homegrown and TAM levels, but it goes beyond. Your discount at our webshop (for items we control) will be 15% off. Additionally, we'll send you Zoom links to watch us "make the doughnuts" whenever we record the podcast. This includes when we interview guests. You'll see how the sausage is made behind the scenes and everything that we say, some of which will end up on the cutting room floor before the final podcast is sent out. This includes both The Mane Land PawedCast and SkoPurp Soccer: An Orlando Pride PawedCast. And after two months of membership you can commission a bonus episode of either podcast simply by letting us know what topic you want us to cover. Think of this as an extended Ask Us Anything. We'll do a whole show about your topic and you can even join us to discuss it if you wish.
The DP Level will certainly have additional benefits tacked on as we move forward. It is currently limited to 40 members but could be expanded slightly depending on demand and our Zoom attendance.
---
Future Benefits / Benefits Under Consideration
While we won't be able to schedule these due to the random nature of items falling into our hands, there will be periodic prize giveaways in drawings that include all of our members, regardless of level. The catch is that you get one entry per level of support, meaning Homegrown Player Level members will get one entry per prize drawing, TAM Player Level members will get two entries per drawing, and Designated Player Level members get three entries for prize drawings. Some of the kinds of items we have come across in the past include match tickets, trinkets, posters, scarves, and so on.
We are planning to add a message board to our website, well…soon-ish is the word that comes to mind. The plan for the message board is to build our community and further the discussion about the club. As part of this, we're planning an exclusive, members-only area of that message board that TAM and DP members can access. This will be a place our staff can share informational nuggets we can't necessarily write stories about for various reasons and interact with our members on a daily basis.
Other things in the works include meet-and-greets/watch parties where you can chat with TML staff members and catch a road match with a bunch of like-minded Orlando City/Pride fans while we all cheer on the team together. There may also be other informal outings with one or more members of the staff, organized fantasy leagues, random Zoom calls for Q&A sessions, and perhaps even some organized group outings for Orlando City / Pride matches, national team games, etc.
---
The Most Important Part of This Post
Remember at the top of this post, when I said the most important part is at the bottom? Well, that seems like a long time ago, now, so it's OK if you've already forgotten.
The most important part of our membership program is you. We want your feedback so we can make this program something that interests and excites you. We want to know what you like and dislike about this program. We want to know if there are some things we didn't think of that interest you. If you like what we're offering, tell us! If you hate what we're offering, we want to know what you'd prefer instead or in addition. If you want to go drinking with Dave, we can probably arrange that, but it'll be a unique tier and we'll have to figure out the cost of that.
No idea is too crazy to suggest, even if it's too insane for us to actually offer. Let us know what you want from your subscription and we'll see if that's something we can do. We'll make it easy for you by putting the form right here below this post, which is now concluded.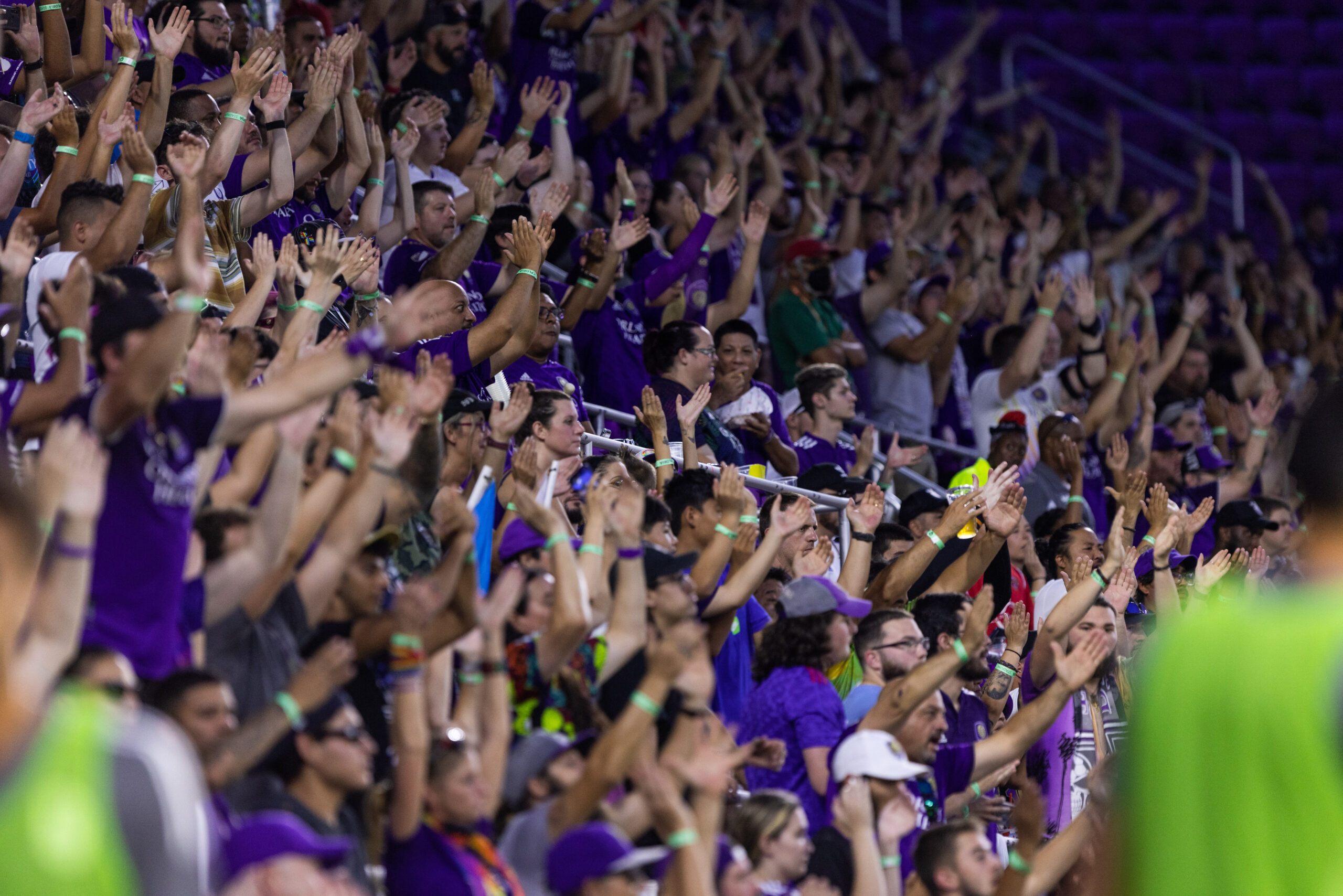 Where do I even start? When we were told in January that SBNation was pulling its support of The Mane Land and other MLS and NHL blogs — and many podcasts — I was devastated. The site had become my new baby in September of 2014 and after eight and a half years, I wasn't ready to let it go.
I was in a pickle. I couldn't afford to lose the monthly stipend I had been getting from SBNation to manage the site and provide a steady stream of content. It wasn't that it was a huge monthly sum, but it mostly covered my car payment. That car was purchased when my salary was higher. The pandemic hit my day job like it did to many, and after a four-month layoff, I got my old job back but not at the same rate. So, imagine taking a pay decrease at work and then, on top of that, losing the amount you spend per month on your car payment. There was simply no way to launch The Mane Land independently, I thought, because I simply couldn't cover the startup costs. Even with some generous offers from the staff to pitch in, there simply wasn't a way.
Once we took the news public, there was an outpouring of support on social media. We appreciated both the pledges to help out that we got from the community and the signal boosting that the national media gave blogs like ours. Those national folks rely on local reporting for background.
Encouraged by this outpouring of public support, I met with the TML staff and we threw some ideas around. We polled our Twitter followers to see how our community would prefer to show their support. We got pretty close to a 50/50 split between those who wanted to provide a one-time donation via a Kickstarter or GoFundMe crowdsourcing effort, and those who would prefer some sort of premium subscription add-on service like Patreon or Buy Me a Coffee.
We didn't get a lot of responses to that poll, but we decided as a group that since the results were so similar, we would offer both and let the public choose one path, the other, or even both. (Stay tuned for news soon-ish on the premium subscription level, but rest assured, everything you've been getting for free at TML will remain free!)
I was, admittedly, skeptical that we could raise enough startup money to create a private business, pay for hosting a new site and two podcasts (having long wanted to give the Orlando Pride their own unique show), registering a domain, paying for some design work and consulting, and any unexpected expenses that might come up. However, I thought we'd at least give it a try.
Then the amazing Orlando City, Orlando Pride, and TML community got involved. You guys pushed us past our bare minimum goal in just four and a half hours when our fundraiser went live on March 1. We reset our goal and you met that by midnight. We reset our goal again, to the dream total we discussed on our initial staff Zoom chat and you met that by that first weekend.
Stunned. Humbled. Amazed. Touched. All of these words apply to how that made us feel, but they don't quite cover it. I think we all felt an enormous responsibility, as well. We felt a mandate to provide you the best site and the best coverage we can.
We got everything we needed to run the site for two years, even if we don't earn a penny after our launch — and we plan to try, via advertising, a Patreon (or similar) program, an online shop, affiliate links, and anything else we can think of. But we decided to leave the GoFundMe open through the end of March, just in case there were folks who wanted to contribute but needed to wait for payday, or if more people wanted to become founding members of this new site.
Now, here we are. You guys did this. We're here because of you. And this site isn't quite what it will become. I'm still learning my way around WordPress, after being away from it for years. There's more to build, and some of the things you're seeing on this site now will be improved in the future. We'll continue to tweak it, add things, and upgrade as we go.
For now, I just want to welcome you to your new online home. On behalf of our entire staff, I thank our founding members, who are now immortalized on this site in our founders section. If you weren't able to contribute to our transition from SBNation's network to an autonomous and independent, new version of The Mane Land, you can thank the folks on our founders page, because without them, we wouldn't be here. And if you still want to help out, we've got more things on the way.
Vamos.
Michael Citro
Managing Editor