Orlando City vs. D.C. United: Player Grades and Man of the Match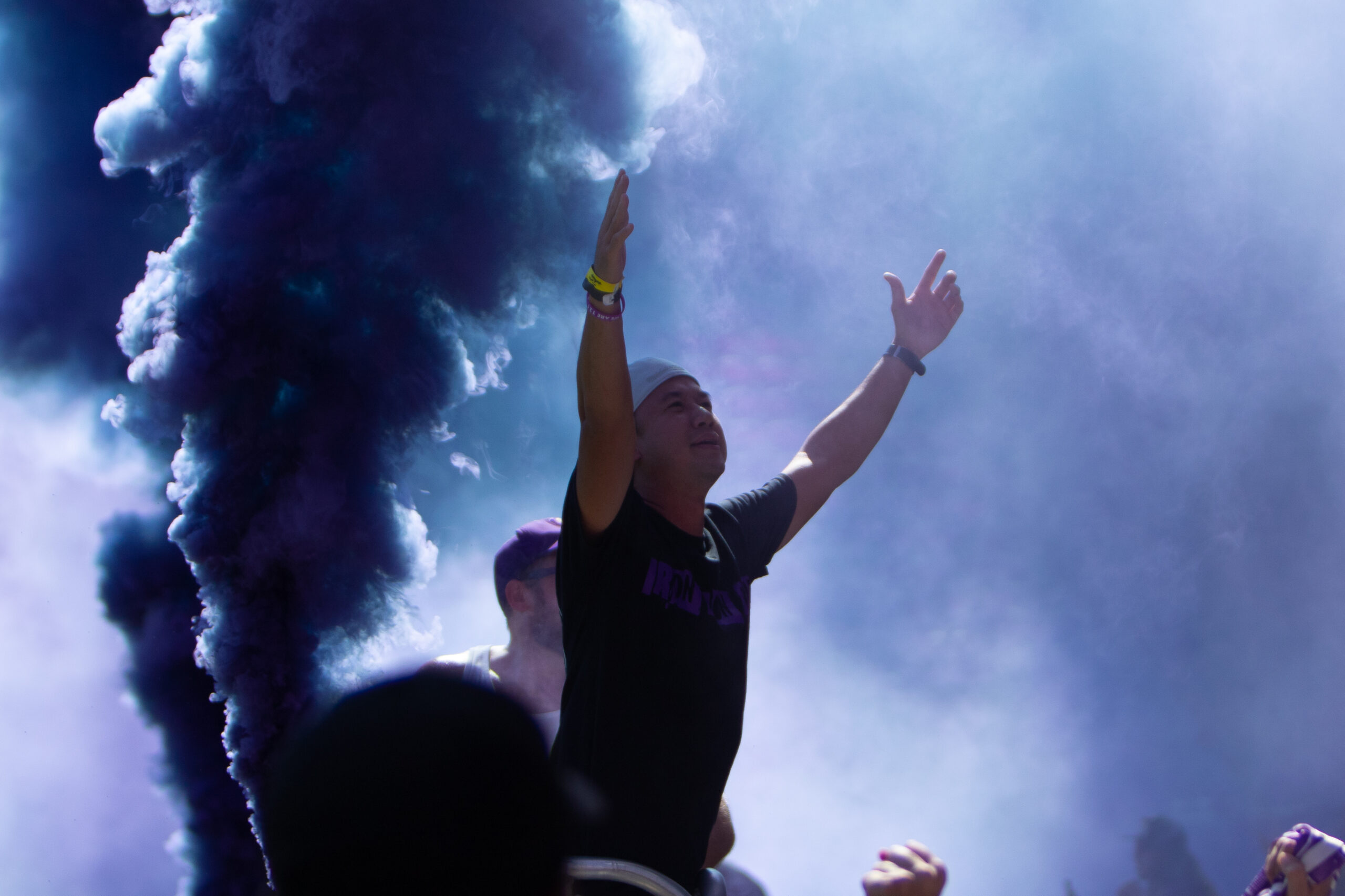 The Cardiac Cats are back as Orlando City scored in stoppage time to win 2-1 over D.C. United and climbed back up the Eastern Conference standings. Both of Orlando's goals came from corner kicks as Robin Jansson and Daryl Dike found the back of the net to overcome an early goal by Julian Gressel.
Let's dive into how each Lion performed in the team's first win since Sept. 4.
Starters
GK, Pedro Gallese, 5 — Gallese was beaten at the near post by Gressel's powerful shot from distance that seemed to catch the Peruvian goalkeeper off guard. El Pulpo also had a nervy moment early in the second half when he couldn't handle a cross into the box, but D.C. ultimately wasn't able to capitalize on the opportunity. Apart from those moments, it was a fairly quiet night for Gallese as he had one save and 26 touches. He completed 15 of his 19 passes for a 79% rate and was accurate on three of his seven attempted long balls. While he hasn't had a clean sheet since a scoreless match with Inter Miami on Aug. 27, this was the first time since that match that Orlando hasn't conceded multiple goals in a game. Gallese will join Peru for World Cup qualifiers during this international break.
D, João Moutinho, 6 — Moutinho was fairly involved when on the field, but was taken off at halftime. He had 50 touches in Orlando's first half and 40 passes at an 83% completion rate. His only attempted cross was unsuccessful as Orlando's other playmakers weaved most of the team's chances. Defensively, Moutinho had a tackle, an interception, and a clearance. If his substitution was due to an injury concern, at least he has time to recover as Orlando's next game isn't until a road trip to face FC Cincinnati on Oct. 16.
D, Robin Jansson, 7.5 (MotM) — The Swede did a great job following through on a corner kick to score Orlando's first goal, slamming the ball into the net after Hamid made a save. It was Jansson's second goal of the season as he continues to make an impact on set pieces. On the defensive side of things, Jansson had three interceptions and a defensive block to limit D.C.'s chances alongside Antonio Carlos. He had 63 touches and completed 87% of his passes. Jansson is the Man of the Match for helping Orlando respond to Gressel's goal with one of his own and also clamping down on a D.C. offense that scored 12 goals in the previous four games leading up to this match.
D, Antonio Carlos, 7.5 — Carlos led the Lions with seven interceptions as he used great vision and his large frame to cut off passes and regain possession. He also had a tackle and three clearances to help keep D.C.'s offense quiet. He made an important defensive play in the 40th minute to prevent an Ola Kamara breakaway. The center back completed 50 of his 52 passes for a 96% success rate, which is fantastic considering D.C.'s high press to try to force mistakes. Carlos was calm, cool, and collected with 70 touches in the match and no committed fouls — important since he entered the match one yellow card shy of a suspension. His two shots came late in the match as Orlando hunted for a winner. Both were deflected, with the first going out for the corner that led to Dike's goal.
D, Ruan, 5.5 — The right back's crossing ability still leaves something to be desired as he was unsuccessful on all three of his attempts. However, one of those crosses was a low effort to Dike that had to be forced out for the corner that resulted in Orlando's first goal. Ruan seems to be getting better at cutback passes into the box after sprinting down the right side rather than trying to loft the ball in front of goal for someone to head in. He had three tackles and his quickness allowed him to chase down loose balls before D.C. players could reach them. He got beat down his side a couple of times and gave the ball away in his own end a few times in the first half, which affected his score. Ruan played every minute and finished with 68 touches while completing 75% of his 44 passes.
MF, Sebas Mendez, 7 — The Ecuadorian midfielder led the Lions with 97 touches and also had 90 passes at a great 96% success rate. Mendez' role was crucial for the Lions to get past D.C.'s press as he served as an outlet for passes to help build possession. He had two interceptions and a clearance to help solidify Orlando's defense in the center of the field. While he didn't make much of an impact on offense beyond helping the Lions string together passes, his presence allowed players like Mauricio Pereyra and Nani to push higher upfield.
MF, Junior Urso, 5.5 — While Urso made a great play by safely intercepting a low cross in front of goal without putting it into his own net, that initial chance for D.C. was created by Urso's dispossession and his attempted clearance didn't end the danger. It was a series of moments that happened for Urso in the match as he tended to turn the ball over and then hustled to make up for it. He also gave away a couple of unnecessary free kicks in his defensive half. He played all 90 minutes and had 77 touches while completing 50 of his 60 passes for an 83% success rate. Urso had a tackle, an interception, and a blocked shot in the match. Offensively, he was able to get enough behind his header from a corner to force a save from Hamid, with Jansson there to put it away. That was one of his two shots and the other was deflected late in the match for a corner. Urso has played every minute of Orlando's past five games so the international break comes at a great time for the Bear.
MF, Benji Michel, 5.5 — The Homegrown Player used his speed to make great runs throughout the match, flying under the radar a bit to find good spaces. His only shot came in the 35th minute as a great ball by Nani found him in the box. Michel made a nice cutback to shake his defender, but his shot skipped just wide of goal. He didn't have any key passes and his only cross was unsuccessful. He finished with 36 touches in 82 minutes of action and chipped in with a clearance and an interception when defending.
MF, Mauricio Pereyra, 6.5 — Pereyra did well pulling the strings for Orlando's offense before coming off in the 71st minute for Silvester van der Water. Both of Pereyra's two key passes were from corner kicks, including the great service that led to Orlando's goal. He also attempted two crosses in open play but neither found their target. Pereyra also had a shot, but it was deflected. He finished with 60 touches and completed 83% of his 46 attempted passes.
MF, Nani, 6.5 — The captain was most productive in the first half. Nani made two key passes to set up good opportunities for Orlando and also had two shots, although both were deflected. His only cross of the match was unsuccessful and he shifted to a central role once Pereyra was subbed off. Nani wasn't able to get much going in the second half and was taken off in the 81st minute for fresher legs. He had 61 touches, three clearances, a tackle, and 44 passes at an 84% success rate. Nani hasn't scored or made an assist in his past five appearances, but this was his longest shift during that stretch and he will have time to rest before Orlando's next match.
F, Daryl Dike, 7 — With two defenders covering him, Dike literally rose to the occasion in the final moments of the match to head the ball into the underside of the crossbar and into goal for the game-winner. Dike was outright unstoppable whenever the ball was in his vicinity during the match, using his strength to get past defenders and making two clearances with his head as well. His goal was one of his two shots, the other going off-target early on in the match. D.C. was determined to lock him down and he ended the game with just 26 touches and seven passes at a 100% completion rate as Orlando struggled to get him involved when D.C. dug in its heels in the second half. Regardless, Dike gave Orlando all three points with his late winner and has scored in three straight matches against the Eastern Conference's toughest opposition.
Substitutes
D, Emmanuel Mas (46'), 6 — The left back came on for Moutinho at halftime and ended up leading the Lions with four tackles and three clearances. He did well on both sides of the ball and came alive on offense once Mueller joined the fray as the pair used their speed and footwork to attack the left side. Mas had 64 touches and was successful on 85% of his 41 passes. It was a solid outing from the Argentine defender.
MF, Silvester van der Water (71'), 5 — Van der Water came on for Pereyra and wasn't able to make much of an impact with no shots or key passes. His only cross was unsuccessful and he finished with 13 touches and eight passes at a 75% success rate. It wasn't his best outing, but he wasn't terrible by any means and helped switch the flow of play when needed.
MF, Andres Perea (81'), N/A — Coming on late for Mendez, Perea completed 14 of 15 passes for a 93% success rate and had 15 touches. He wasn't involved much in the team's late push for a goal as D.C. was still capable of going on the counter if Orlando's attack fell apart. While he didn't play enough minutes to be graded, he still earns some bonus points for giving Dike a pair of sunglasses during his goal celebration. But where did he get them?
F, Tesho Akindele (81'), N/A — The Canadian nearly scored the winner in the 88th minute with a sliding shot to put the ball on target, but Hamid came up with a great save from his knees and it was cleared off the line. It was his only shot of an otherwise quiet performance as he only had three touches and one pass, which he completed.
MF, Chris Mueller (82'), N/A — It was Mueller's first appearance since a cameo on Sept. 15 and the winger tried to make the most of his few minutes on the field. He had 26 touches and completed nine of his 13 passes for a 69% completion rate as he worked to make something happen while both of Orlando's Designated Players were off the field. Mueller delivered the team's only successful cross in open play, had two key passes, and was also successful on three of his five corner kicks, including the game-winning assist. His corner kick for Orlando's winner was sublime as he delivered a great ball into traffic for Dike to reach and flick towards goal. With Mueller leaving the team after this year and only a few home games left this regular season, it will certainly be a moment to remember.
---
That's how I saw things play out in Orlando's 2-1 win at home. Make sure to weigh in on how you feel about the grades in the comments below and to vote for who you think deserves the title of Man of the Match.
Polling Closed
| | |
| --- | --- |
| Player | Votes |
| Junior Urso | 44 |
| Ruan | 31 |
| Mauricio Pereyra | 3 |
| Other (Comment Below) | 6 |
Lion Links: 9/29/23
Orlando City prepares for CF Montreal, learning more about Duncan McGuire, Jack Lynn named to MLS NEXT Pro Best XI, and more.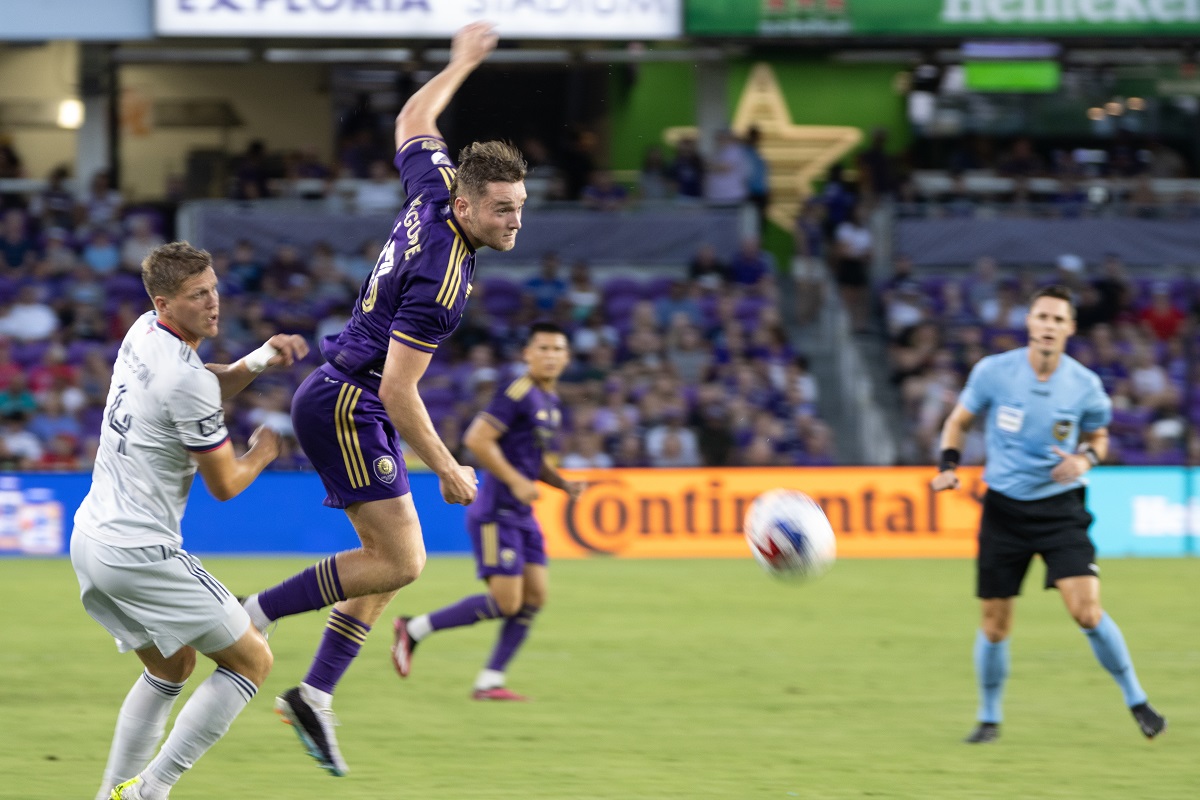 It's Friday, which means we're just one day away from a pretty busy weekend of Orlando soccer. It should be a pretty fun next few days, with Orlando City, the Orlando Pride, and Orlando City B all in action. I don't have many weekend plans beyond working and getting some writing and reading done. Let's get to the links!
Orlando City Prepares for CF Montreal
Orlando City hosts CF Montreal tomorrow night in a showdown between two Eastern Conference teams with just four games remaining this season. It's the second match between the two teams this year, with Montreal beating the Lions 2-0 in Canada on May 6. In the time since that game, the Lions have only lost three games this season and have not been defeated at home since April 22. Orlando's next win will be Head Coach Oscar Pareja's 60th with the Lions, and tomorrow's match could also break club records for most wins and points in a season. A win for the Lions would be massive to put some breathing room between them and the other top teams in the Eastern Conference.
Get to Know Duncan McGuire
Orlando forward Duncan McGuire was the latest to go under the microscope as part of the club's video series to learn more about the players. The rookie spoke on his upbringing as a middle child, as well as how he turned to soccer after struggling in other sports. McGuire also talked about his acrobatic goal celebrations and a clip is included of a time he didn't quite stick the landing after scoring for Creighton. It's a pretty fun interview, as he gave some details on how Mason Stajduhar is a quick learner when it comes to golf and how he wants to go out to dinner with Ana de Armas.
Jack Lynn Makes MLS NEXT Pro Best XI
Orlando City B forward Jack Lynn was named to the MLS NEXT Pro's Best XI for the second straight year. Lynn fueled OCB's offense this season, scoring 19 goals to help the Young Lions claim a spot in the playoffs. No MLS NEXT Pro player has scored more goals since the league's inaugural season last year than Lynn, who has 34 goals under his belt. The 23-year-old is joined on the front line of this year's Best XI with the two players he tied with for the Golden Boot, New York City FC II's Matt Myers and Colorado Rapids 2 forward Remi Cabral.
Orlando City B Takes On Columbus Crew 2 This Sunday
The Young Lions will play their first MLS NEXT Pro playoff game this Sunday when they face Columbus Crew 2 on the road at 5:30 p.m. It will be the third and final match between the two sides this year, with each claiming a big win over the other earlier in the season. No team that qualified for the playoffs has lost more road games than OCB this season, which may be why Columbus elected to face Orlando. However, Orlando's offense has been electric at times this year thanks to Lynn, Shak Mohammed, Wilfredo Rivera, and others. Sunday may be another wild game with the Young Lions involved and you can check it out on MLS Season Pass on Apple TV+.
Tahir Reid-Brown Called Up for Training Camp
United States U-17 Men's National Team Head Coach Gonzalo Segares called up 20 players for a training camp in Brazil to prepare for the U-17 World Cup in November. OCB defender Tahir Reid-Brown was the lone Orlando representative called up for this camp. The 17-year-old was called up to the U-17 team earlier this April for a training camp in Florida. He's had an impressive year, earning a spot in the MLS NEXT All-Star Game and making 10 appearances for OCB. The U.S. will take on Brazil on Oct. 4 and Oct. 6 in a pair of friendlies during this camp.
Free Kicks
Orlando City center back Rodrigo Schlegel unveiled the meaning behind his tattoos, including the ones for his parents and his biggest moments as a Lion.
---
That's all I have for you today. Hopefully the weather plays nice this weekend and you're able to do everything you have planned. Have a great Friday!
Orlando City vs. CF Montreal: Three Keys to Victory
What does Orlando City need to do to earn all three points against CF Montreal this Saturday in Exploria Stadium?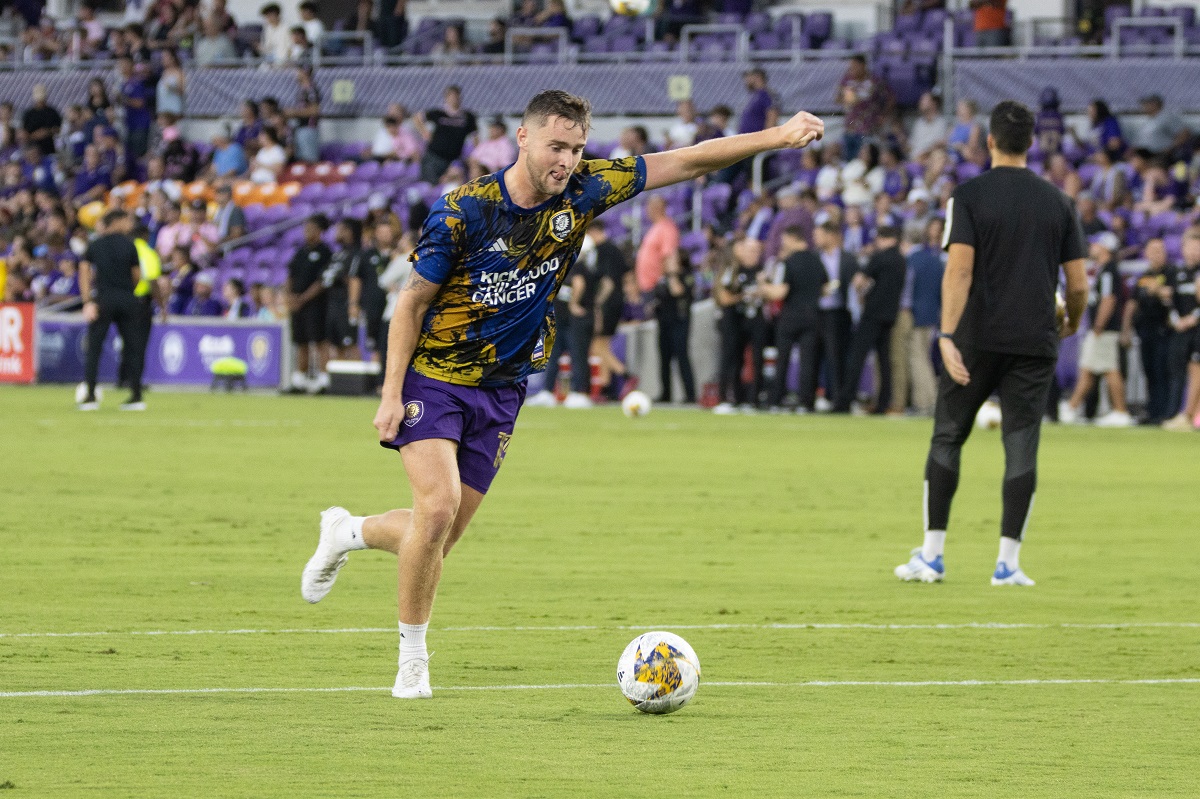 Orlando City hosts CF Montreal in the second-to-last home match of the 2023 MLS regular season at Exploria Stadium this Saturday night. The Lions have already secured a spot in the playoffs but are now fighting for home field advantage. Montreal is currently sitting in eighth place in the Eastern Conference and is fighting for a playoff spot.
What does Orlando City need to do to secure three important points against the Canadian Club Foots?
Time to Make the Donuts
It had been a minute since Duncan McGuire scored a goal for Orlando City — and by a minute I mean since July 29. McGuire had a few opportunities against Inter Miami and managed to get one to equalize for the Lions and ensure a point at home. I do think he might have scored on another of those chances if he was fully back in form after his injury time, but I'll take the goal.
My hope is that getting that goal will remind him that he can score goals when given the opportunity, and he will be better about finishing the chances he gets against Montreal. Sometimes it just takes getting that first goal to open up the muscle memory and to unlock the confidence needed in a striker. It's time for Duncan to score more goals, and the match against Montreal is the first and best opportunity to do so since Montreal starting center back Joel Waterman will be serving a red card suspension.
Switch up the Lineup
I propose a change to the starting lineup — something Oscar Pareja does not do very often. Due to injuries and other factors such a move wasn't possible earlier in the season, but I think it could work now. I have a ton of respect for Mauricio Pereyra, but he could probably use a rest to be fresh for the playoffs as the regular season winds down.
I suggest letting Martin Ojeda get the start in the 10 spot, moving Dagur Dan Thorhallsson up the wing, and having Michael Halliday take over at right back. Ojeda's play as of late has been much improved, and with Halliday healthy again, why not take advantage of Dagur Dan's versatility along the wing. I think this move provides energy, a surprise for opposing defenses, and allows Facundo Torres more freedom. 
Same Old Effective Defense
Orlando City's defense has only allowed 37 goals this season — which is good enough to tie for sixth place in the Eastern Conference. On the flip side, Montreal has only scored 30 goals so far — which is only better than Toronto at 24 goals. Montreal has a goal differential of -15.If the Lions play their normally solid defense in front of the outstanding goalkeeping of Pedro Gallese, Montreal should not get too many opportunities to score. There's no doubt that we will see Robin Jansson and Rodrigo Schlegel paired together with Rafael Santos on the left and either Dagur Dan — or Michael Halliday as I suggested — on the right. Cesar Araujo and Wilder Cartagena can stop most attacks before they get to the back line. If Orlando City plays defense as well as the club did against Miami, things should be fine.
---
That is what I will be looking for this Saturday as the Lions take on the boys from North of the border. Vamos Orlando!
Lion Links: 9/28/23
Ajax is reportedly scouting Facundo Torres, Orlando Pride focus on upcoming matches, Houston Dynamo win U.S. Open Cup, and more.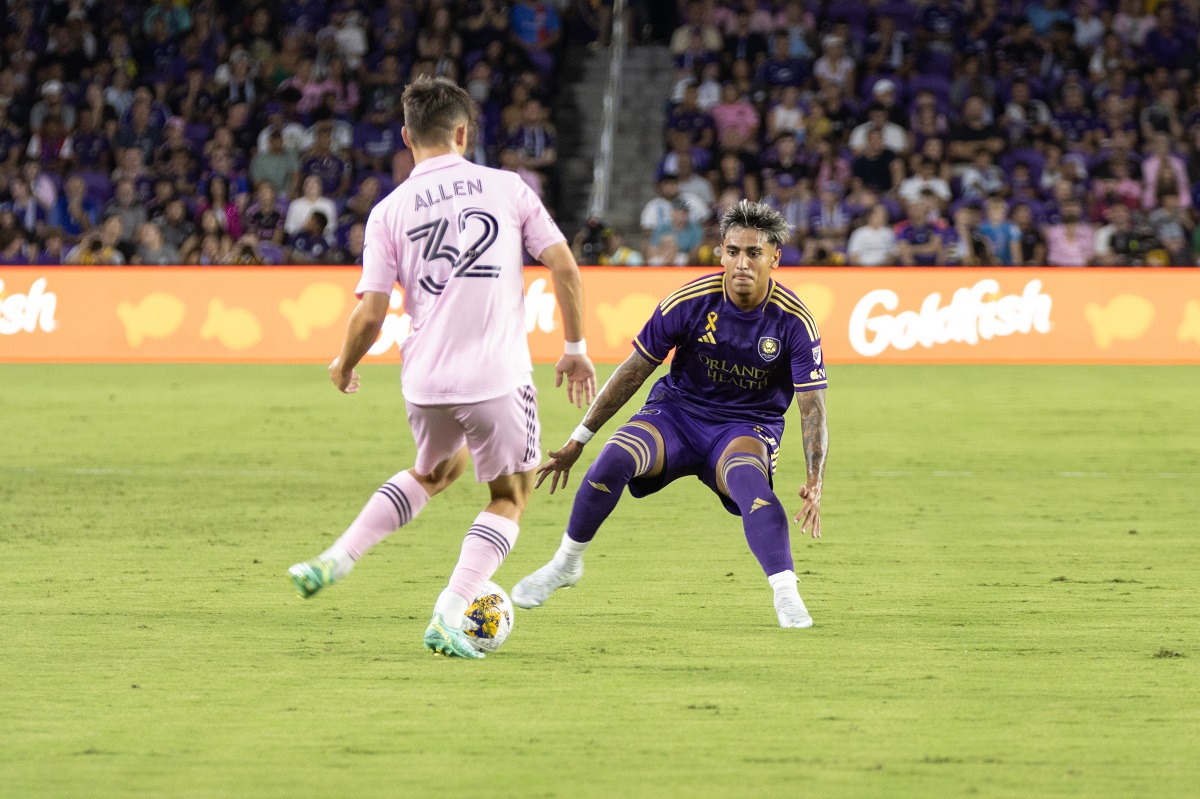 How's it going, Mane Landers? I hope this work week has gone smoothly for you as we get ready to bid farewell to September. It's been a hectic week for me, but I started and then promptly devoured all of Fourth Wing by Rebecca Yarros. It was a nice read, albeit a bit intense at times. I'm not sure what I'll read next as most of my reading list is packed up for a move, but if you have any recommendations then let me know in the comments below. Let's dive into today's links!
Ajax Reportedly Interested in Facundo Torres
Orlando City forward Facundo Torres has reportedly garnered the interest of Dutch club Ajax according to Fabrizio Romano.
It's not too surprising that Ajax, which currently sits in 14th in the Eredivisie with just seven goals from five games, has scouts keeping tabs on Torres. The 23-year-old has scored 12 goals this season, powering Orlando to second in the Eastern Conference. It wouldn't be the first time Torres has received attention from European clubs and likely won't be the last as he continues to impress with the Lions
Orlando Pride Focus During Playoff Push
The Orlando Pride are back in action on Monday for a crucial road match with Angel City FC. Both teams have 25 points this season, one point from the sixth and final playoff spot currently held by the Washington Spirit. It will be the first of three remaining games for the Pride this season, with matches against fellow playoff hopefuls Racing Louisville and the Houston Dash set for later in October. As a result, there's not much margin for error if the Pride wish to make the playoffs and Kylie Strom talked about how the team is focused for these games.
MLS NEXT Pro Playoffs Begin This Weekend
The first round of the MLS NEXT Pro playoffs kicks off this weekend with six matches that can all be watched on MLS Season Pass. Unlike last year, Orlando City B will be taking part and is set to face off with Columbus Crew 2 on Sunday at 5:30 p.m. Although the Young Lions have struggled on the road against Columbus, Jack Lynn and Shak Mohammed can make things difficult for the hosts. Hopefully we'll see OCB make Columbus regret its choice of opponent in the postseason. I like the wrinkle and mind games to the playoffs the new rule gave and am interested to see which of the lower seeds plays with a chip on their shoulder. The playoffs begin on Friday when Sporting Kansas City II hosts Austin FC II in a battle between the third and fourth seeds of the Western Conference.
Houston Dynamo Win U.S. Open Cup
The Houston Dynamo have lifted the U.S. Open Cup trophy after winning 2-1 on the road against Inter Miami. A pair of goals in the first half were enough for Houston to win its second U.S. Open Cup title after also winning in 2018. A goal in stoppage time from Josef Martinez made things interesting, but the Dynamo defense did well to secure the win and deny Miami its second tournament title this year. It was a strong end to a solid tournament campaign from the Dynamo, as they beat four MLS sides before taking down Miami in the final.
Albertin Montoya Hired as Bay FC Head Coach
Ahead of its inaugural NWSL season next year, Bay FC named Albertin Montoya as the club's first head coach. Montoya, who has lived in California for most of his life, served as the interim coach for the Washington Spirit in 2022 and also coached the U.S. U-17 women's national team in 2011. Bay FC General Manager Lucy Rushton spoke on how Montoya's name came up often while the club searched for a head coach, as well as how his skill at developing players will help build the club's foundation.
Free Kicks
Orlando City Head Coach Oscar Pareja called for the supporters to continue filling Exploria Stadium and pushing the Lions forward for the team's remaining home games this season.
St. Louis City midfielder Njabulo Blom won MLS Goal of the Week for his winner against Minnesota United. It was also the 23-year-old's first professional goal.
---
That's all I have for you today. Have a wonderful Thursday and rest of your week!