Orlando Pride vs. Houston Dash: Preview, How to Watch, TV Info, Live Stream, Lineups, Match Thread, and More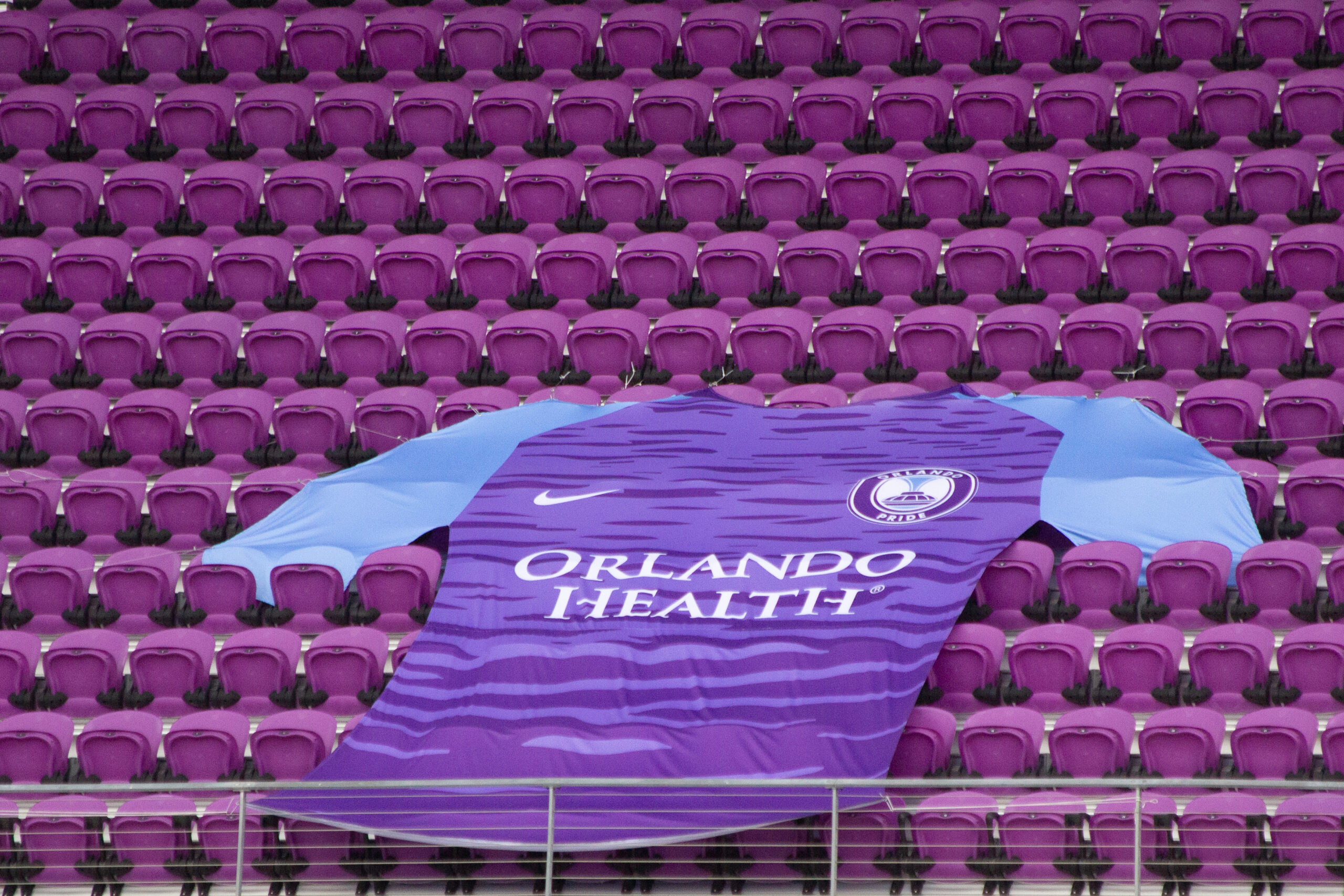 Welcome to your match thread as the Orlando Pride (2-5-3, 9 points) return to Exploria Stadium to host the Houston Dash (4-3-3, 15 points) this evening. This is the second and final scheduled meeting between the Pride and the Dash during the 2022 NWSL regular season.
Here's all you need to know about tonight's game.
History
The Pride and Dash have played 17 times since the Pride joined the NWSL in 2016. Orlando has a 5-8-2 record against the Dash in regular-season play and a 3-3-1 record in regular-season games at home. Additionally, the teams played two Fall Series games in 2020, both of which were won by the Dash.
The most recent match-up between the two teams was on June 3 in Houston. The hosts were led by a Nichelle Prince hat trick, while Rachel Daly and Michelle Alozie added goals in a 5-0 Dash win. It was the last game the Pride played before Head Coach Amanda Cromwell was placed on administrative leave.
The Pride and Dash played twice during the 2021 season. The first game was on June 26 in Houston. Maria Sanchez and Veronica Latsko scored in the 18th and 26th minutes, giving the hosts a 2-0 lead. Gunny Jonsdottir got one back in the 49th minute, but it wasn't enough as the Dash won 2-1.
The second meeting came on Sept. 5 at Exploria Stadium. The Dash took a 10th-minute lead through Daly and the score remained the same for 69 minutes. However, Taylor Kornieck equalized in the 79th minute, resulting in a 1-1 draw.
The 2020 NWSL season was canceled due to COVID but these two teams were matched up in the Fall Series. On Sept. 26, 2020 in Houston, Prince gave the Dash a 27th-minute lead but Marisa Viggiano responded just before halftime. Sophie Schmidt gave the hosts another lead and Shea Groom put the game away as Houston took a 3-1 win.
The two teams played again on Oct. 9 at Osceola County Stadium in Kissimmee — the only time the Pride have played at the venue. Groom opened the scoring in the 13th minute and Latsko made it 2-0 in the 29th minute. Sydney Leroux got one back for the hosts in the 47th minute, but Houston held on for a 2-1 win.
The Pride and Dash played three times in 2019, with the Pride going 0-2-1. During the first game in Houston on May 5, the Pride only recorded one shot on target. However, Houston only got one goal through Kealia Ohai in a 1-0 win. The second game on June 15 was also in Houston. Joanna Boyles scored her first professional goal to give the Pride the lead, but the Dash scored twice to take the advantage. It was a 71st-minute Danica Evans conversion that allowed the Pride to escape the Oven with a 2-2 draw.
The third and final meeting in 2019 occurred on Aug. 10 in Orlando. The Pride ended the game with nine players as Julie King was sent off in the 61st minute, and Marta was sent off in the 85th minute. However, the Dash were only able to convert once — an 87th-minute penalty by Daly — and won 1-0.
The teams played three times during the 2018 season. The first game was on April 22 in Orlando. Chioma Ubogagu scored the lone goal in the 65th minute, leading the Pride to a 1-0 win. They met again in Orlando on June 27. Alex Morgan opened the scoring in the 22nd minute and the Pride held that lead at the break. But the second half was all Houston, as Ohai and Sofia Huerta scored in the 79th and 83rd minutes, respectively, resulting in a 2-1 Houston win. The final meeting that season was on July 11 in Houston, where Daly's brace led the Dash to a 3-1 win. 
The Pride and Dash played twice during the 2017 season and the visiting team won both games. The first was on June 17 in Houston. Camila and Alanna Kennedy added to a Marta brace as the Pride took a commanding 4-0 lead. The Dash tried to come back with goals by Poliana and Prince, but the Pride took home a 4-2 win. A week later in Orlando, Carli Lloyd and Daly scored in a 2-0 Houston win. 
The teams met for the first time during the 2016 season — the Pride's first in existence — and they met four times that season. The first meeting was the Pride's first-ever regular-season home game on April 23. An Andressa own goal gave the Pride the lead just after the half before Lianne Sanderson and Morgan made it 3-0 for the hosts. Andressa scored one for her own team in the 75th minute, but that was it for Houston as the Pride won 3-1 in front of 23,403 fans.
The second meeting was in Houston on May 20. Kristen Edmonds scored the only goal in the 81st minute as the Pride won 1-0. The third meeting that year came on June 23 in Orlando. Jasmyne Spencer broke the scoreless deadlock in second-half injury time as the Pride won 1-0. The fourth and final meeting came on Sept. 3 in Houston. The Dash took a 3-0 lead with goals by Janine Beckie, Poliana, and Ohai. Morgan and Edmonds got the Pride back into the game, but Ohai put it away with her second in a 4-2 Dash win.
Overview
The Pride broke a three-game losing streak Sunday night in an historic event. In front of 7,573 fans at Daytona International Speedway, the Pride erased a 2-0 second-half deficit with goals by Kylie Strom and Darian Jenkins to draw Racing Louisville 2-2.
Strom's 59th-minute goal last weekend ended a 329-minute goal scoring drought that lasted over three-and-a-half games. The most recent goal prior to that strike was a conversion eight minutes into injury time by Jenkins on May 27 against the Washington Spirit. That was also the last time the Pride played at home, as they spent the entire month of June away from Orlando.
The Pride will be looking to build on a much-improved performance in Daytona and use home-field advantage to get their first win since May 18, when they beat the North Carolina Courage 2-1 in Cary, NC.
The Dash are coming off a longer break than the Pride, as their last game was a 2-1 win over the Kansas City Current on July 1. The team is led offensively by Prince and Daly, who have scored five and four goals this year, respectively. The two have mainly been set up by Maria Sanchez, who has three assists this year, and Shea Groom, who has two assists.
"From our last performance, we have set a foundation and it is something to build on. It is more about us than Houston to be honest," interim Head Coach Seb Hines said. "We are trying to build something here where everyone is bought in, and everyone is going in the same direction, and we are all working for each other. Yes, Houston have had some good results. We obviously owe them one with what happened away, but hopefully everyone can see it is a different Orlando Pride than what it has been in the past."
The only changes to the Pride's availability list from Sunday night's draw with Louisville are Parker Roberts (ankle) is out and Julie Doyle (ankle) has been upgraded to questionable. Marta (SEI), Leah Pruitt (knee), and Angharad James (excused absence) are all still out and Gunny Jonsdottir (Iceland) is still on international duty at Euro 2022.
The Dash have a long list of players out for this game. Kelcie Hedge (right knee) and Annika Schmidt (right knee) are out with season-ending injuries, and Elizabeth Eddy has an excused absence. Additionally, the Dash have seven players away on international duty, including Michaela Abam (Cameroon), Michelle Alozie (Nigeria), Allysha Chapman (Canada), Daly (England), Prince (Canada), Sanchez (Mexico), and Schmidt (Canada).
---
Official Lineups
Orlando Pride (4-2-3-1)
Goalkeeper: Erin McLeod.
Defenders: Celia, Megan Montefusco, Carrie Lawrence, Kylie Strom.
Defensive Midfielders: Jordyn Listro, Meggie Dougherty Howard.
Midfielders: Viviana Villacorta, Erika Tymrak, Kerry Abello.
Forwards: Darian Jenkins.
Bench: Anna Moorhouse, Thais Reiss, Mikayla Cluff, Courtney Petersen, Toni Pressley, Chelsee Washington, Caitlin Cosme, Kaylie Collins, Abi Kim.
Houston Dash (3-4-3)
Goalkeeper: Jane Campbell.
Defenders: Julia Ashley, Katie Naughton, Ally Prisock. 
Midfielders: Emily Ogle, Bri Visalli, Marisa Viggiano, Haley Hanson.
Forwards: Ebony Salmon, Natalie Jacobs, Joelle Anderson.
Bench: Maegan Rosa, Ella Dederick, Shea Groom, Paulina Gramaglia, Ryan Gareis, Cali Farquharson, Haley Berg, Makamae Gomera-Stevens, Machaela George.
Referees
REF: Natalie Simon.
AR1: Jessica Carnevale.
AR2: Rhett Hammil.
4TH: Daniel Gutierrez.
---
How to Watch
Match Time: 7 p.m.
Venue: Exploria Stadium — Orlando.
TV: None.
Streaming: Twitch (Global).
Twitter: For rapid reaction and live updates, following along at @TheManeLand and the Orlando Pride's official Twitter feed (@ORLPride).
---
Enjoy the match. Go Pride!
Orlando Pride Sign Kylie Strom to Three-Year Deal
The Pride have signed starting left back and free agent Kylie Strom to a new three-year contract.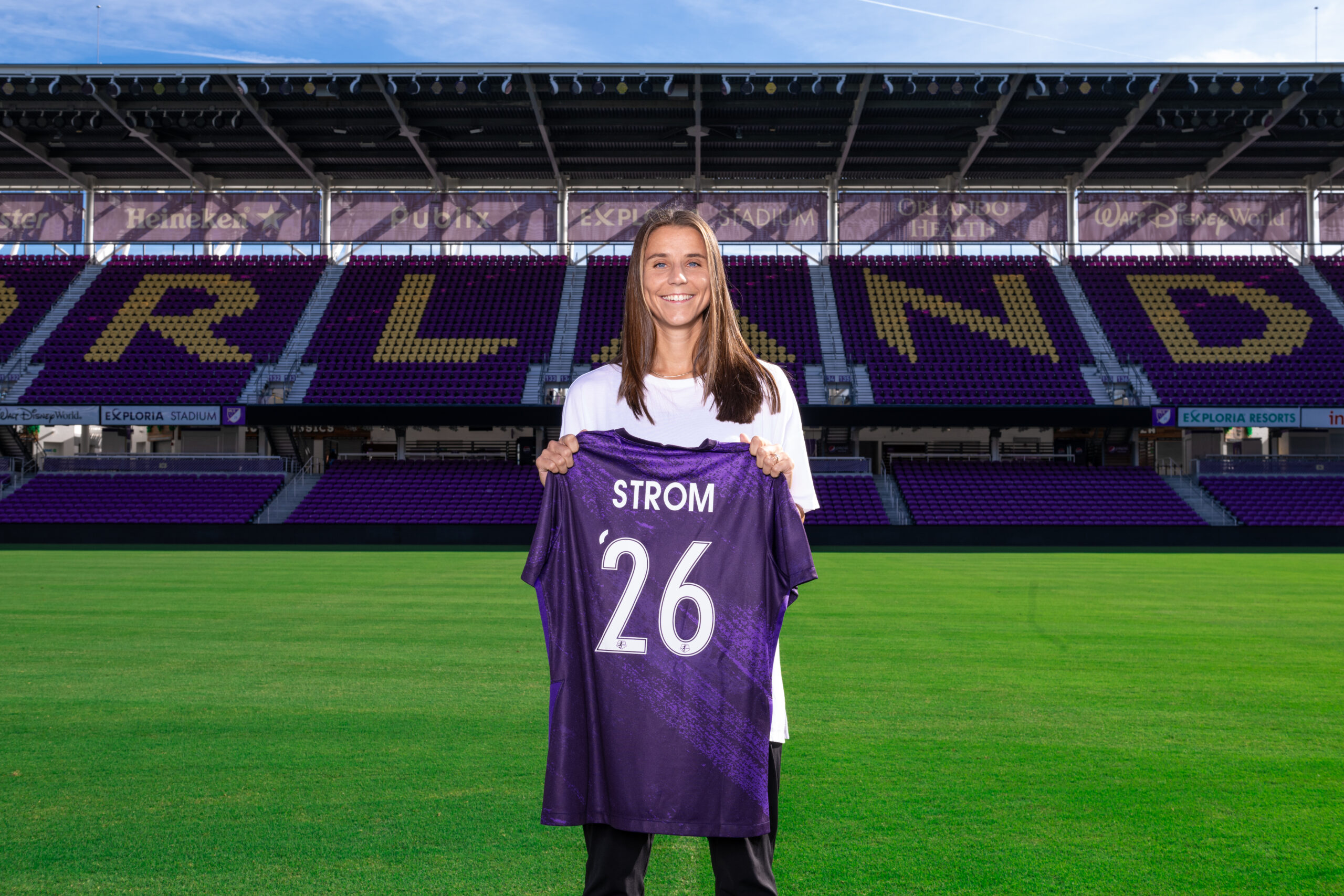 The Orlando Pride announced this afternoon that the club has signed starting left back Kylie Strom to a new three-year contract. The defender became a free agent following the 2023 NWSL season, but the Pride said they were in negotiations to bring her back.
"Kylie is coming off the best season of her professional career, a season in which she was one of the most underrated defenders in the league, and we believe she deserves much more recognition than she's received," Orlando Pride Vice President of Soccer Operations and General Manager Haley Carter said in a club press release. "It means a lot to us that she has not only seen what we are building here, but she has completely bought into it and has chosen to stay in Orlando. She is a vital leader within the locker room and on the field, and we couldn't be more excited to keep her onboard. Our goal is to build off last season's success and ensuring her return was a key aspect of that." 
The Endicott, NY, native joined the Pride from Spanish side Atletico Madrid on July 5, 2021, where she spent two seasons. Her initial contract with Orlando was a two-year deal with an option for a third year. The club picked up her option after the 2022 NWSL season and she became a free agent this off-season. However, she says her intention was to remain in purple and be a part of what the club is building.
"I have said it since the beginning of last year, what we are building here throughout the Pride is really special," Strom said in a club press release. "I think the team that we have, from the players to the people, is all really exciting and I am just excited to continue to be a part of it. I think we can achieve a lot after coming up just short last year. Moving forward, we have learned and grown and have a lot to look forward to." 
In her first three seasons with the Pride, Strom has made 58 appearances in all competitions, with 46 starts, and has played 4,163 minutes. She made her debut on July 9, 2021 in a 1-1 draw against Racing Louisville. Her Pride career began on the bench, but she took over the starting left back job from Courtney Petersen midway through last season. This year, she started 26 of the team's 28 games in all competitions and all 22 of the Pride's leagues games.
The 30-year-old had a breakout year in 2023, starting 26 games and recording 2,281 minutes. She had a goal and an assist, playing the second-most minutes on the team behind center back Emily Madril. Additionally, she was named to the NWSL Team of the Month for both May and August.
What It Means for Orlando
The signing of Strom means that the Pride will have their starting back five returning next season. They previously signed goalkeeper Anna Moorhouse and center back Madril to new contracts, so the next one up is right back Haley McCutcheon. Everyone else is under contract through at least the 2025 NWSL season (McCutcheon is currently signed through 2024).
Finding the right defensive unit has been a struggle for Pride Head Coach Seb Hines since he took over the role on an interim basis midway through the 2022 season. But he settled on Strom, Madril, Rafaelle, and McCutcheon in front of Moorhouse last season. The Pride's 28 goals conceded last year was sixth in the 12-team league, but they showed improvements as the season went on. They only gave up multiple goals once in their last five games, though it was a key 3-2 loss to Racing Louisville, eventually knocking them out of the playoffs.
Regardless, the team sees this defensive unit as essential to the team's success next season and there was little question Orlando wanted Strom back. The only free agent from last year's team now is defensive midfielder Jordyn Listro, who is a restricted free agent. With the club having traded Mikayla Cluff to the Utah Royals for expansion draft protection, bringing Listro back likely becomes the club's new top priority.
2023 Orlando Pride Season in Review: Messiah Bright
The Pride's rookie striker made a name for herself in 2023.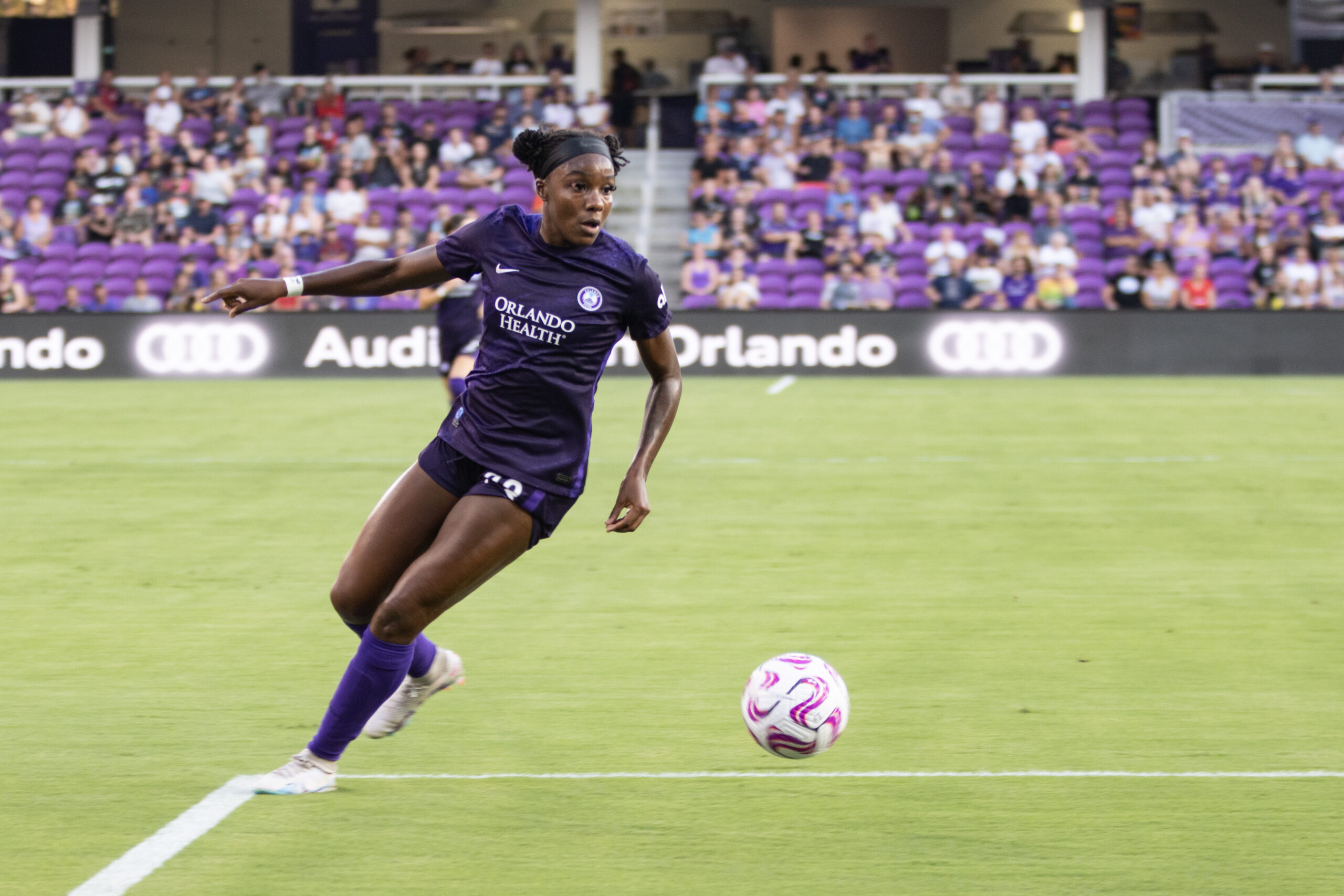 The Orlando Pride selected Messiah Bright with the ninth pick of the second round (21st overall) in the 2023 NWSL draft, and she may have been the steal of that draft. The Pride then signed Bright to a three-year deal on March 2. The Dallas, TX native started all 102 matches she played at TCU during her college career.
Let's take a look at the rookie striker's 2023 season with the Orlando Pride.
Statistical Breakdown
Bright appeared in 22 regular-season matches, starting 16, logging a total of 1,379 minutes. She scored six goals on 41 shots with 12 on target and 10 blocked. She did not have an assist, but she made seven key passes. Bright completed 184 of her 273 total passes (67.4%). She was accurate on 52.7% of her passes in the opponent's half, and 83.7% in her own half. She was three of four on her long passes (75%). She also completed two of her 25 crosses. Defensively, she made one interception and five blocks, won 14 of her 26 tackles (53.8%), won 99 of her 211 duels (46.6%), and won 38 of her 64 aerial duels (59.4%). She also committed 20 fouls, suffered six fouls, and was booked twice.
The 23-year-old made six appearances in NWSL Challenge Cup play, starting three games and playing 307 total minutes. Bright scored one goal on seven total shots with three on target. She attempted four crosses, though none were successful, and registered no assists. Bright completed 48 of her 72 total passes (66.7%). She was accurate on 58.5% of her passes in the opponent's half, and 73.9% in her own half.  Bright was one for three on her long passes (33.3%), and made nine key passes. Defensively, she won two of her four tackles (50%), 20 of her 45 duels (44.4%), and eight of her 14 aerial duels (57.1%). She also committed four fouls, suffered one foul, and was not booked in the tournament.
Best Game
Bright's best match was the 5-0 win over the Chicago Red Stars on Aug 20. She scored the first brace of her professional career with the first goal coming in the 23rd minute on this absolutely stunning volley into the upper right corner of the goal.
Bright followed up that goal with her second early in the second half. In the 49th minute she received a gorgeous through ball from Marta, went around the keeper and then calmly put it inside the left post past the surging defenders.
Bright only played 60 minutes, but she made the most of each minute. Her goals came on four shots with three on target. She also completed seven of her eight passes (85.7%) on 19 touches, committed no fouls, suffered no fouls, and was not booked.
2023 Final Grade
The Mane Land staff gave Bright a composite rating of 6 out of 10 for the 2023 season. She had a very solid rookie season, but she was still a rookie and thus made some mistakes. Bright has all the tools to be a great striker in the NWSL and perhaps eventually for the USWNT. Given this was Bright's first season, she did not receive a grade in 2022.
2024 Outlook
Bright is signed through the 2025 season, though if she continues to develop as expected she may get a new contract before then. She will be a consistent starter for the Pride in 2024 as she was in 2023, and I expect her production to increase despite teams now knowing what she is capable of doing. Her size and strength can't be taught, though she can learn to use those attributes more effectively.
---
Previous Season in Review Articles (Date Posted)
2023 Orlando Pride Season in Review: Emily Madril
The first-year defender played almost every single minute available in the 2023 season.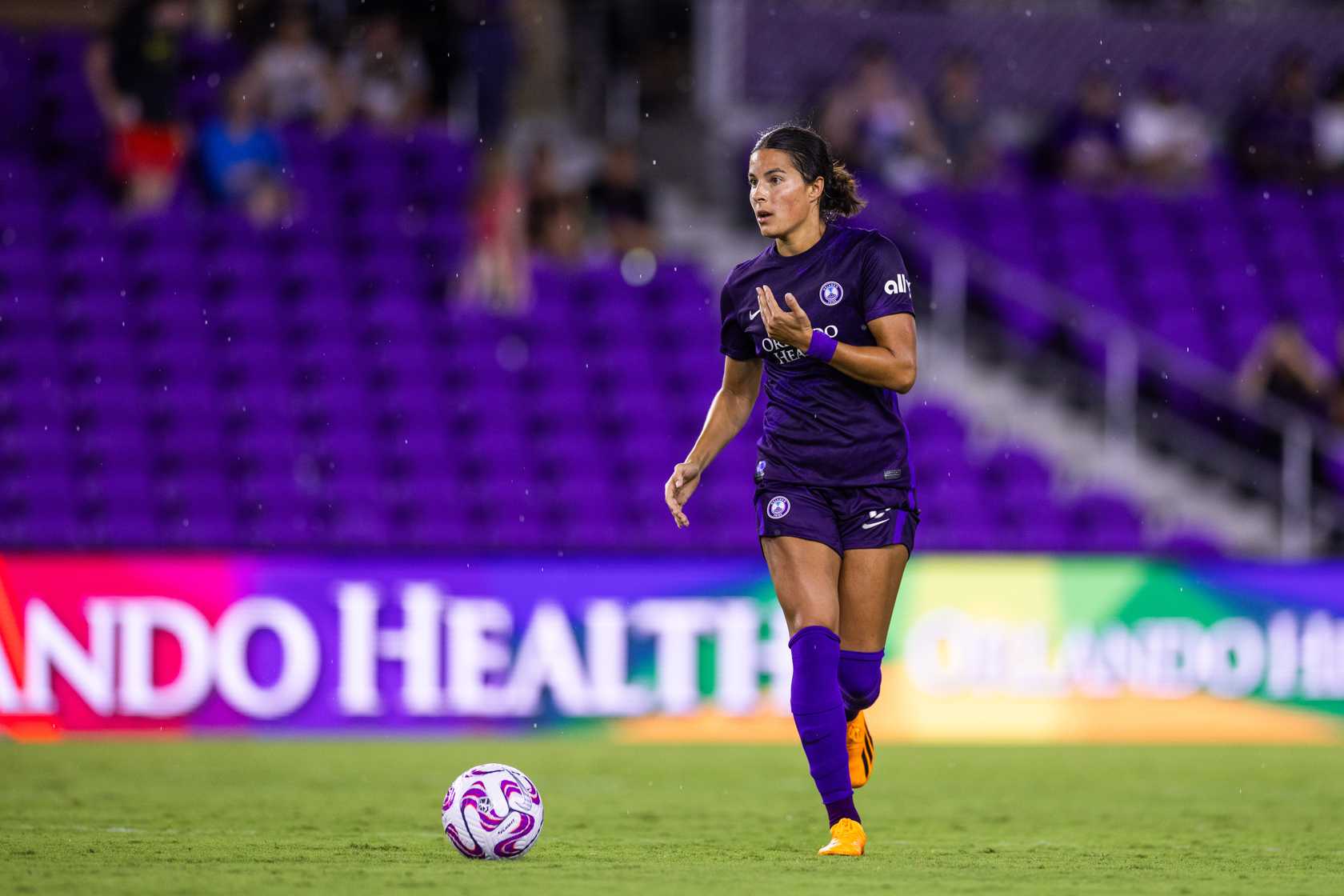 The Orlando Pride selected former Florida State defender Emily Madril with the No. 3 overall selection in the 2023 NWSL Draft. The 5-foot-7 Navarre, FL native decided to forego her last season of eligibility in Tallahassee to begin her professional career. A two-time national champion (2018 and 2021), Madril left FSU, signing a contract with the National Women's Soccer League through 2025 and was loaned to Swedish side BK Hacken FF.
Following a standout first NWSL season in which she played all but three minutes in the regular season, Madril was rewarded by the Pride with a new contract through 2026.
Let's take a look at her first season with the Orlando Pride.
Statistical Breakdown
Madril started all 22 of the Pride's regular-season games in 2023, leading all rookies in minutes played (1,977), and coming off only moments before the end of the club's season finale against the Houston Dash when the Pride were desperately trying to score a game winner to stay in playoff contention. The defender did not record a goal or an assist on the season, attempting just one shot, which was off target. Madril completed 814 of her 953 passes (85.4%), 46 of her 103 long passes (44.7%), and one of her three crosses, while recording five key passes. There wasn't much drop-off in her passing rate related to position on the field, as Madril completed 88.7% of her passes in the defensive half and 75.6% in the attacking half. Defensively, she added 19 blocks and 19 interceptions, won 17 of her 28 tackles (60.7%), and was successful on 76 of her 122 duels (62.3%). She also won 54.5% of her 33 aerial duels. She won 23 fouls while conceding only nine and was booked twice during the regular season.
In the NWSL Challenge Cup, Madril appeared in five of the team's six matches (all starts), and played 450 minutes. She did not score a goal or assist on one and did not attempt a shot. She completed 193 of her 224 passes (86.2%), including 13 of her 25 long passes (52%). Madril passed at an 89% rate in her own half and a 78.3% in the attacking half, recording one key pass, but not attempting a cross in the competition. She recorded 10 blocks and four interceptions on defense, winning 55.6% of her tackle attempts, 68.1% of her duels, and 71.4% of her aerial duels. She committed five fouls, drawing six on the opposition, and was not booked in the tournament.
Best Game
With a number of standout games to choose from, I'll go with the Pride's 1-0 win over OL Reign on July 7. Paired with Megan Montefusco as the center back tandem, Madril and her teammates limited the Reign to just five shot attempts (two on target) across the 90+ minutes of the game. Madril had 55 touches and completed 89.1% of her 46 passes. She recorded two tackles and drew two fouls on her opponents while not committing any. Madril and her teammates helped Messiah Bright's 16th-minute strike hold up over the remainder of the match without constantly being under siege. It was a complete performance and one of the team's best defensive efforts of the year. It was also just the Pride's second win ever against OL Reign.
2023 Final Grade
The Mane Land staff gave Madril a composite rating of 6.5 for the 2023 season. There were several shaky moments early in the year for the first-year NWSL defender that prevented that score from rising higher (such as conceding a penalty against Angel City), but as the season progressed and she became more comfortable with Seb Hines' system, the league, and her teammates, Madril was a solid player on the Pride's back line. She showed her versatility in being able to play both center back positions as well as right back for a couple of matches. A 6.5 is a good rating for a first-year NWSL center back, and Madril showed that she has the potential to develop into one of the league's best defenders.
2024 Outlook
Madril is obviously highly regarded by the organization and has a huge upside. She has expressed on multiple occasions how happy she is to be with the Pride, and I would expect her to be in Orlando until/unless the Pride get an offer they can't refuse from a bigger club or if Madril decides to leave once she's eligible for free agency. Madril should be a starter on the back line for the Pride in 2024 barring something unforseen.
---
Previous Season in Review Articles (Date Posted)