Orlando City vs. New York City FC: Final Score 2-1 as Lions Blow Second-Half Lead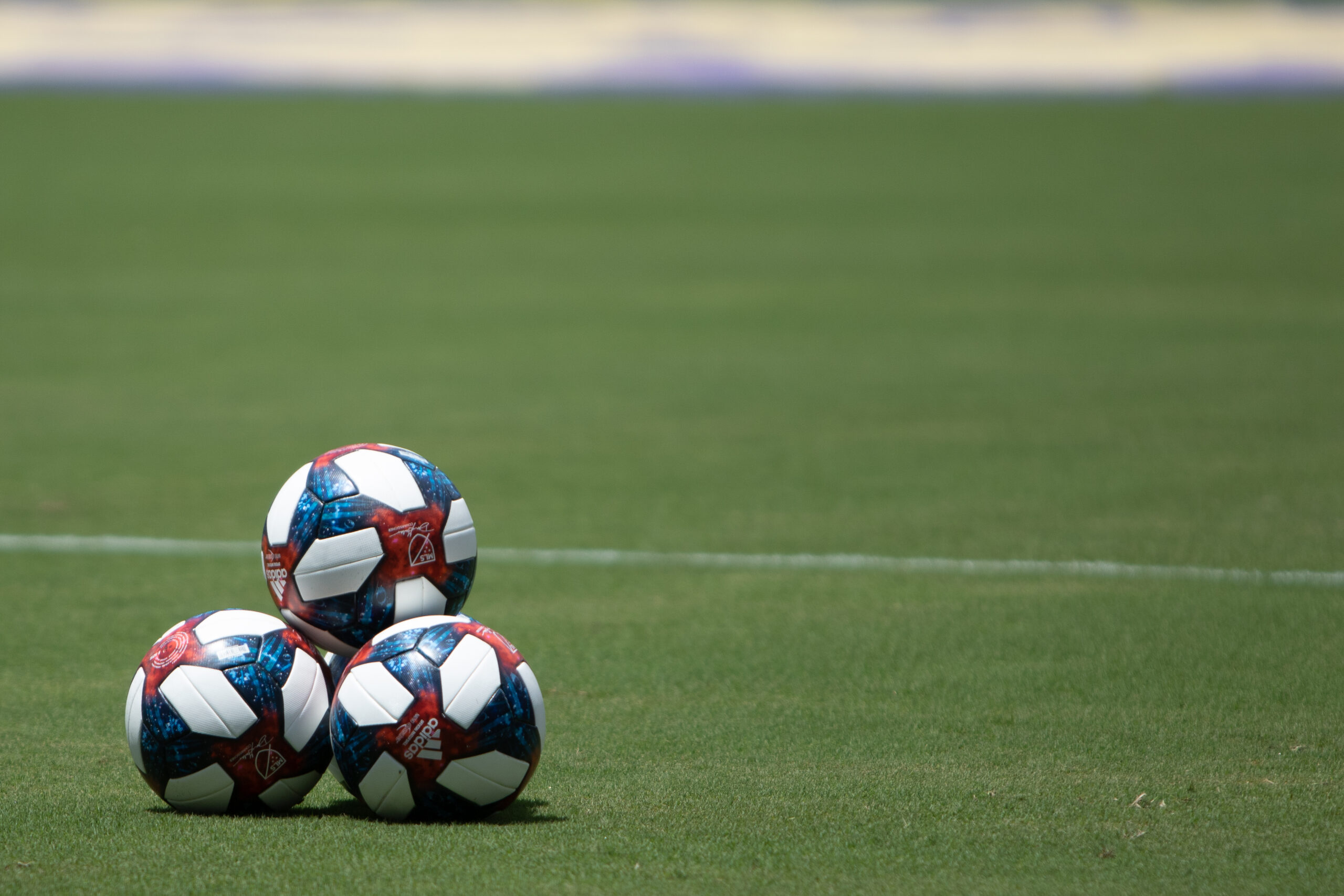 If Orlando City is going to clinch a spot in the MLS Cup playoffs in 2022, it's going to have to wait. The Lions (13-13-6, 45 points) coughed up a 1-0 second-half lead and lost 2-1 to New York City FC (15-11-7, 52 points) at Red Bull Arena in Harrison, NJ. It was NYCFC's first win at the venue in three "home" tries this year.
Alex Callens and Talles Magno erased the lead provided by Facundo Torres' strike to lift the defending champions. The loss sinks a sharp dagger into Orlando's chance to play a home postseason game (but doesn't mathematically eliminate the possibility), clinches a home playoff match for the team with the worst home in MLS, and makes the final two games for the Lions more nervy than they needed to be.
"A very tight game for both teams who understand the situation and the implication of the results," Orlando City Head Coach Oscar Pareja said after the match. "I thought it was very (hard) fought. We were all working and trying to get the result. I thought we had the initiative on not just opening the scoring but just trying to keep up on the ambition to win the three points. At the point where we get unorganized on a couple plays where they tie the game and score the second one, we have a couple actions to tidy it up. And we couldn't finish, but I thought the effort from the players was very good."
Pareja's lineup was nearly a fully first-choice group, with the exception of center back Robin Jansson (lower leg) still out despite two more weeks of rest and being listed as questionable. Goalkeeper Pedro Gallese played behind a back line of Joao Moutinho, Rodrigo Schlegel, Antonio Carlos, and Ruan. Cesar Araujo returned to the lineup in central midfield with Junior Urso behind an attacking midfield line of Ivan Angulo, Mauricio Pereyra, and Torres, with Ercan Kara up top.
The Lions got on the front foot first in the match with Pereyra getting a shot off in the third minute but he took too long to let the ball to settle first and Callens blocked his effort. Ruan came close to opening the scoring in the seventh minute off a long throw by Moutinho. The ball was cleared to Ruan at the top of the box and the fullback took his shot on the volley but it deflected wide off Callens, who made another block.
Ruan nearly finding himself the opener. #DaleMiAmor | #NYCvORL pic.twitter.com/520tUrkmi0

— Orlando City SC (@OrlandoCitySC) October 2, 2022
Schlegel did all he could to get onto the ensuing corner cross but could not put any power on his shot or place it where he wanted to as it bounced meekly wide.
The first NYCFC chance came in the 10th minute on a quick attack with Magno firing his shot just wide of the left post.
Two minutes later, the hosts thought they'd opened the scoring after a Ruan turnover started the counter. The ball was crossed from the left to Tayvon Gray on the right and his header ended up in the net but the flag went up immediately for Santiago Rodriguez, who either just got a touch on it or was judged to have been interfering by being in the goalkeeper's vision. Video review confirmed the call on the pitch, but it was a close call.
Urso appeared to have a chance in the 21st minute on a good cross from Ruan but he smashed his shot right at Sean Johnson. The poor finish didn't matter because Ruan was offside in the buildup.
Magno headed over off a good cross from Kevin O'Toole in the 24th minute on another good chance for New York City.
Torres tried to put Urso in behind in transition in the 29th minute with a good pass but the Brazilian missed the ball on his attempted first touch and by the time he caught back up to it, Johnson had come off his line to grab it.
29' | Great drive from Facu but the touch is just past Júnior and into the hands of Sean Johnson.

0-0 | #NYCvORL pic.twitter.com/f2JCMrIcin

— Orlando City SC (@OrlandoCitySC) October 2, 2022
The best buildup that led to a scoring chance in the half for either side came in first-half stoppage time. Carlos won the ball back with a good tackle in the middle of the pitch and the ball ended up with Torres, who played to Pereyra in the middle and then made a run. The captain sent a great through ball to Kara, who touched it on for Torres to run onto. The Uruguayan took a shot with his weaker right foot but a sliding Maxime Chanot got a piece of it to knock it into the outside netting.
45'+ | So so so close to perfection on that buildup 👀

0-0 | #NYCvORL pic.twitter.com/iTxv3Yjn7J

— Orlando City SC (@OrlandoCitySC) October 2, 2022
The Lions couldn't do anything with the ensuing corner kick or a long throw by Moutinho and the half ended scoreless.
New York City FC held the lead in possession (56.6%-43.4%) and passing accuracy (86.8%-80.8%), while Orlando had more shots (5-2) and corners (6-1). Neither side put a shot on target in a cagey first 45 minutes.
The Lions wasted no time jumping on top after the break. Kara got his head to a long throw-in by Araujo and flicked it into traffic in the box. Torres anticipated where the ball would land, got there first, and swept it into the back of the net in the 47th minute. It was Torres' eighth goal and 17th goal contribution of his first MLS season and Kara's third assist and 13th goal contribution.
Beauty right off the long throw 😤 @facutorresss | #DaleMiAmor pic.twitter.com/8jjOS5KA6c

— Orlando City SC (@OrlandoCitySC) October 2, 2022
"It's definitely one of our set plays that we work on," Torres said of the buildup to the goal. "Pretty much before every game with Josema (Bazan). We worked on it two days before the game. Thankfully, it worked out in our favor to where we were able to get a goal and a little bit of luck."
NYCFC immediately went into hyperdrive, playing as quickly as possible and even getting frustrated when Orlando didn't restart the game quickly enough. Gabriel Pereira went for glory from outside the box in the 49th minute and hit his shot pretty well, but it fizzed over the bar.
Gabby almost hits back with a scorcher from distance 🚀 pic.twitter.com/QkkjNl7Nfp

— New York City Football Club (@NYCFC) October 2, 2022
Urso tried from a similar distance a minute later but it was nowhere near the target. Kara came close to doubling the lead in the 60th minute when he took a pass from Pereyra in traffic, quickly turned his body, and fired a shot. It missed the net but not by much.
Substitute Keaton Parks smashed a shot from distance after a corner kick was cleared in the 61st minute and the ball dipped and bounced just in front of Gallese, who could only fight it off rather than catch it. Callens got to the rebound first but had to fire while turning and chipped his shot over the bar from a tight angle.
In the 64th minute, Gallese made his best save, coming out and blocking a shot by Rodriguez, who got in behind with a well-timed run. Schlegel did well to head the rebound out of harm's way on a contested ball in the air. But two minutes later, the hosts equalized anyway.
Orlando City cleared the corner kick following Schlegel's header off the Gallese save but NYCFC maintained possession outside the area. The Pigeons worked the ball across the top of the box and it took multiple bounces to stay in the area. Angulo tried to block it but Parks faked his shot and it got through him, then Carlos went for a clearance and missed it. Ultimately, it squirted to Magno on the left, who crossed in from the left past Gallese's sliding attempt to block it. It fell in the six to Callens, who was left unmarked due to Carlos being too slow to recover after trying to clear. Callens was all alone in front and tapped it in for his third goal in as many games in all competitions, tying the game at 1-1 in the 66th minute.
He defends, he attacks, he is Alex Callens 🙌🏻 pic.twitter.com/KBzyo7iWdS

— New York City Football Club (@NYCFC) October 2, 2022
The Lions weren't content with the 1-1 scoreline and continued to press for a win. Urso had a shot blocked at the top of the area in the 70th minute and a beautiful curling cross was just out of substitute Tesho Akindele's reach moments later on a run that got him in behind.
The game could have changed in the 79th minute. Torres got forward in transition and his shot was blocked by Chanot. Torres shouted for handball but it wasn't off Chanot's hand and the play continued. On an ensuing ball into the area, there was another shout for handball as it appeared Parks may have handled it but there was again no call made and when the ball went out for a goal kick at the other end, there didn't seem to be a stop for a review. The home broadcast feed never reviewed the second play so I couldn't say if it should have been a penalty but Pareja was adamant about it after the match, calling it a "clear handball" that wasn't given.
"Obviously disappointed about the call," Pareja said. "It was the thing that just kept us down right now. Not even a (VAR) check and that's what frustrated us the most, but I don't want to keep going on this. You saw it. Everybody saw it. It's clear."
A road point would still have helped Orlando City's cause but that evaporated in the 81st minute. The Lions got caught too far forward in defense and New York City made them pay for it. Moutinho was high on the pitch helping to press but then the ball sprung in behind him to start the break. Schlegel tried to cut the transition chance off before it started but the ball got through him and Magno, who hadn't scored in ages, carried down the right side of the box and placed a perfect shot inside the far post past Gallese to make it 2-1.
The Boys in Blue go from front to back for the go-ahead goal ⚽️ pic.twitter.com/KO0LfCeyrZ

— New York City Football Club (@NYCFC) October 2, 2022
"A bad decision from us," Pareja said about the play. "I think it's a product of our ambition to go and win the game in that moment when the game was tied. And on that particular play that we should have delayed it and waited. But it was a very quick and fast play where the ambition of the two defenders that we had, Joao and Rodri, we could have delayed it. But they did an excellent job of just trying to be ahead as well, and push and press. And then this one, we just unfortunately just conceded that space. We could handle it different, obviously."
Orlando struggled to maintain enough possession to create chances late in normal time and referee Joe Dickerson added only three minutes of stoppage time despite three goals, numerous substitutions by both teams, and a couple of knocks that delayed restarts. Whether Orlando would have done anything with more time is unknown, but that doesn't mean three minutes was the appropriate time to give. It's all immaterial at this point anyway.
NYCFC finished with more possession (57%-43%), passing accuracy (84.9%-80.9%), and shots on target (5-1), while both teams attempted 13 shots and Orlando won more corners (7-4).
"We're hurting after that loss," Torres said. "We arrived into the game with a lot of hope and goals to win this game and to put ourselves in a good position on the table, and we came away with a loss." 
City can only get a home playoff match by winning out and having Charlotte take something from its final match at the New York Red Bulls on Decision Day. As the Lions have dropped three of their last four league matches, the focus has to just be on getting in at this point, and if it leads to hosting a game, so be it.
"We have been in this mode of must-win and games that are important in the last two months and a half, so it's not strange for us to be in this mode of needing to win and get the points to qualify," Pareja said. "We hope that these two days are enough to recover the group and face the next game on Wednesday in Miami, and we still have another one at home."
---
Orlando City will close out the road portion of the regular-season on Wednesday with a quick turnaround against Inter Miami in Fort Lauderdale. That match obviously takes on much more importance after the Lions failed to bring any points home from today's game.
Orlando City vs. Inter Miami: Photo Gallery
An album of images from Orlando City's hard-fought draw at home against the Herons.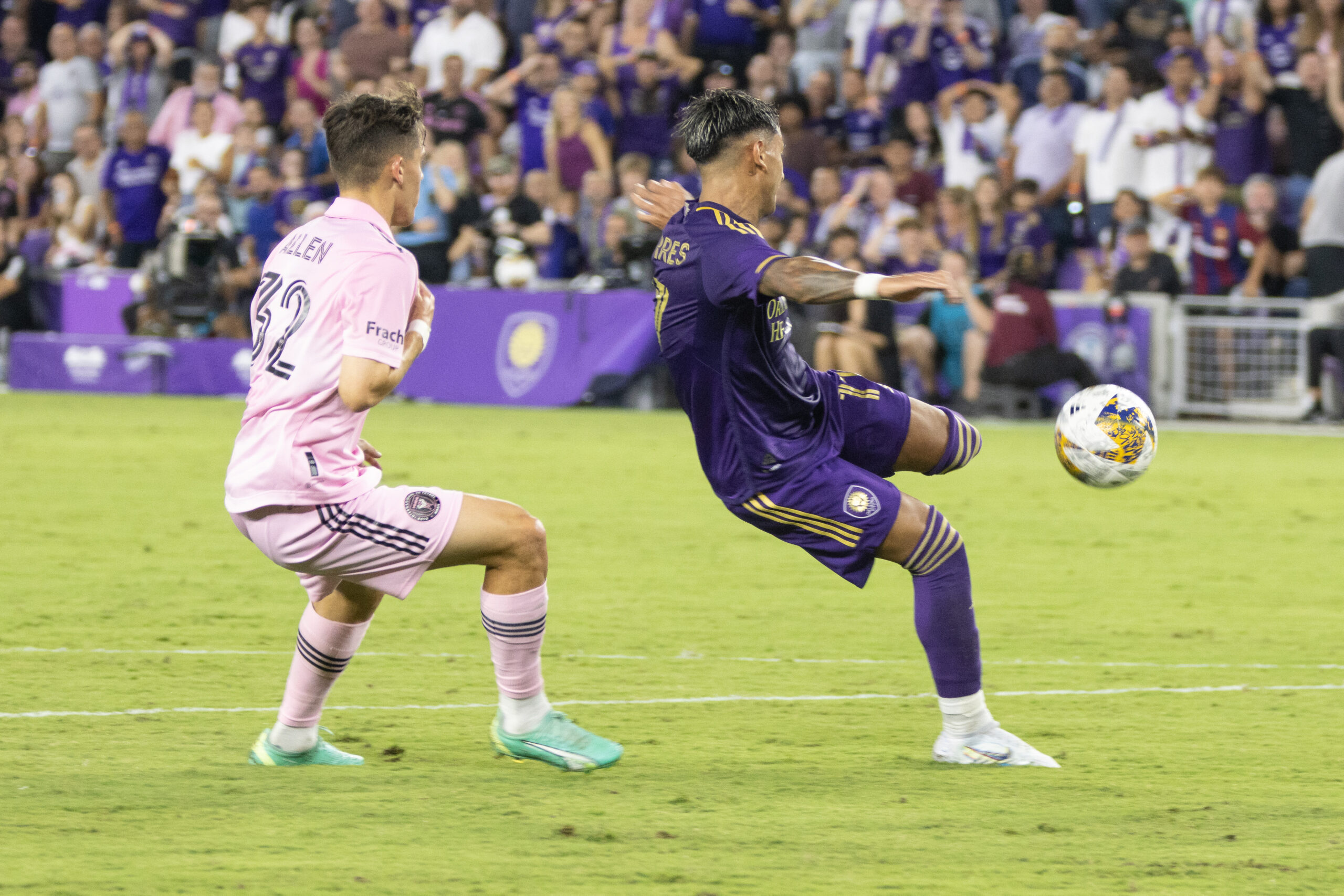 ---
The Lions brought much more roar on Sunday night to face their southern rivals but had trouble finding the net, allowing the Herons to nick a point even while short staffed. None of Miami's high-priced talent traveled for the match after facing Toronto midweek, and physicality ensued, firing up the sold-out crowd at Exploria Stadium.
Talking with some of the other photographers on the sideline who had flown in for this match, they rated the Orlando atmosphere top-notch; in their experience, other cities don't compare to the in-stadium fan enthusiasm.
The Lions were in "the net is lava" mode, with Duncan McGuire and Iván Angulo each missing prime one-on-one chances with Miami goalkeeper Drake Callender in each half, McGuire leaving it straight at Callendar, and Angulo badly missing the net after a missed first touch. So of course Miami struck first, with David Ruíz scoring early in the second half.
This fired the Lions up even more and Martín Ojeda pinballed McGuire in behind the Miami back line, allowing Duncan to do what Duncan does to draw the score level. The Lions generally looked the more dangerous team for most (but not all) of the night. However, it is scorin ggoals that actually counts, leaving both teams unchanged in their respective Eastern Conference standings. Orlando remains second at 14-7-9, while Miami stays in 14th at 9-15-5.
The Lions continue to control their own destiny in terms of getting a top-four finish as they look to lock up home field advantage for a best-of-three matchup in the MLS Cup playoffs.
With home dates left against Montreal and a sputtering-but-dangerous New England remaining, there's still plenty of time to be part of that world-class gameday atmosphere by going out to support the team as they push for a strong finish.
We hope that you enjoy these images from a hard-fought, come-from-behind draw against Inter Miami at Exploria Stadium.
Orlando City vs. Inter Miami: Five Takeaways
Here's what we learned from Orlando City's 1-1 draw at home against Inter Miami.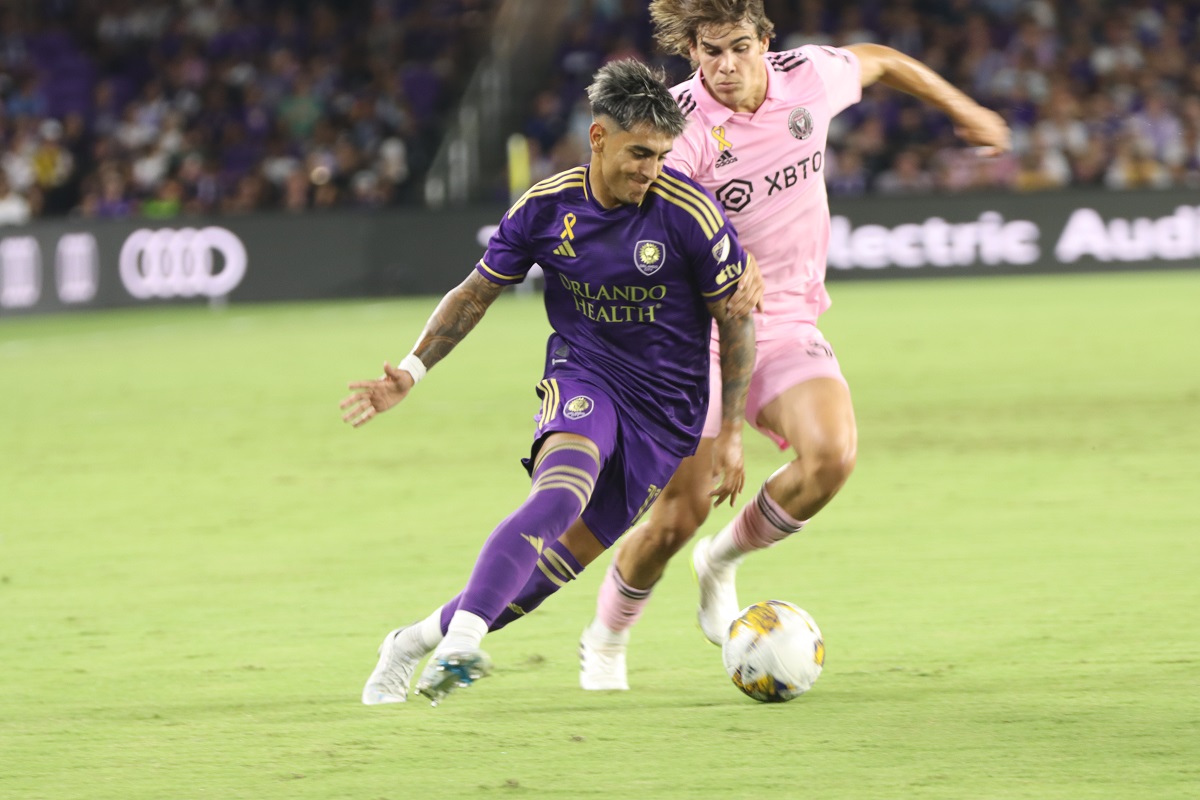 Orlando City returned to Exploria Stadium after a midweek loss to New York City FC and had to settle for a 1-1 draw with Inter Miami. The Lions did well to equalize after conceding first, but will likely feel that they left opportunity knocking as the Eastern Conference remains tight near the top. Here are my five takeaways from the third Tropic Thunder clash this year.
Lack of Execution Plagues the Lions
Orlando's offense struggled to put the ball in the back of the net in this match. That's not to say they didn't create quality chances, as the Lions served up good crosses and dangerous long balls throughout the match. Only three of Orlando's 16 crosses found their mark in the end. The execution just wasn't there when it came to finishing attacks, whether it be poor decision-making when the time came to play the final ball or just missing the target completely. Of Orlando's 13 shots, six were on target and only a couple of those gave Miami goalkeeper Drake Callender much difficulty. Ivan Angulo missing the goal entirely after Dagur Dan Thorhallsson picked out a perfect pass for him stands out. Expecting every promising attack to end with a goal is unfair, but weak finishing cost the Lions from claiming a big win at home.
Corner Kicks Gave the Lions Headaches
While the Lions didn't have any corner kicks in the match, Inter Miami had seven and created some of its best chances with them. In the 61st minute, a corner kick taken by Robert Taylor found Leonardo Campana all alone in the center of the box. The Ecuadorian forward's header mercifully went wide, but it was indicative of how Orlando had its hands full on set pieces. Pedro Gallese had to come up with a remarkable save in the first half as well after Campana barreled through Cartagena to head the ball at goal. Even though the Lions didn't concede from a set piece, I wouldn't be surprised if it's something focused on this week just to ensure the team is organized enough to overcome uncalled fouls without needing its star goalkeeper or some luck.
Plenty of Physicality in Rivalry Match
It was easy to tell these two teams didn't care much for each other, as they both fought hard on and off the ball. There were 27 fouls and seven yellow cards handed out by referee Armando Villarreal. Miami committed 16 of those fouls and received five of the yellow cards as they did whatever it took to slow down Orlando's progress. Facundo Torres suffered the brunt of it and was fouled four times so that he couldn't work his magic against Miami's defense. It was the kind of physical match that can be expected of two rivals and made for an intense match that will likely have players from both sides seeking an ice bath. The Lions did well to stay composed for a majority of a very chippy match.
Duncan McGuire Shakes Off the Rust
Forward Duncan McGuire got back to his scoring ways with a crucial equalizer for his ninth goal of the MLS season. It was an important goal for reasons beyond the scoreline as well, as McGuire had squandered a golden opportunity to score earlier in the match by not being able to get his shot past Callender. He was also kicking himself for not getting on the end of a few other chances as well. His 84 minutes on the field were the most from him in one game this season, and the Lions will need him more often now that Ercan Kara is in Turkey. It was the rookie's first goal since July and, although not perfect, the kind of performance to build upon moving forward.
Orlando Showcased Its Depth and Versatility
Head Coach Oscar Pareja switched things up at halftime, replacing Cesar Araujo with Martin Ojeda and having Mauricio Pereyra sit a bit deeper in the midfield to potentially create chances on the break a bit quicker using his service. Although Ojeda didn't get a goal or an assist, his presence was notable on both sides of the ball and he played a key role in Orlando's goal. Having a player of his caliber able to come off the bench has been a boon for Orlando this season, letting Pareja really kickstart the changes he wants to make to the team. Similar things could be said about Orlando's other substitutes: Junior Urso, Ramiro Enrique, Gaston Gonzalez, and Michael Halliday. Their energy and skill kept Orlando pushing for more and gave the sense that a winner would have come had the game lasted a bit longer.
---
That's what I took away from Orlando's 1-1 draw with Inter Miami. Let me know what you gathered from the match in the comments below
Lion Links: 9/25/23
Orlando City draws with Inter Miami, Viviana Villacorta out for the season, OCB wins last game of the regular season, and more.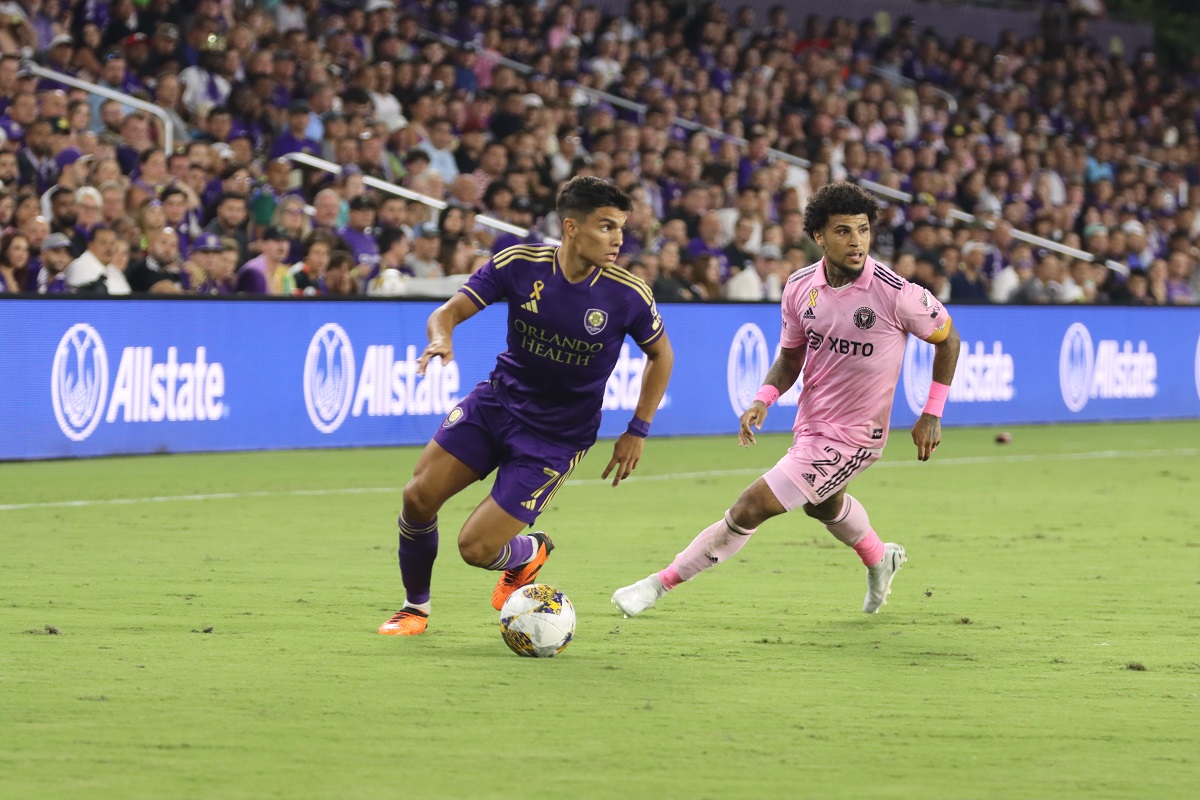 Last night's Orlando City match wasn't the best, but it wasn't the worst either. It's a pretty fitting feeling on a Monday, as we all get back into the swing of the work week after a nice weekend of soccer. There are plenty of ups and downs from a rollercoaster Sunday, so let's dive right into today's links!
Orlando City Draws With Inter Miami
In the latest edition of the Tropic Thunder rivalry, Orlando City and Inter Miami split the points at Exploria Stadium in a 1-1 result. Miami struck first, but the Lions did well to find an equalizer, even though they couldn't find a winner in the end. It wasn't Orlando's best game by any means, but it was a decent response to a 2-0 loss on the road to New York City FC. Orlando now has 51 points, tying its club record for the most points in a season, set in 2021. The Lions will have a chance to break that record on Saturday when they host CF Montreal.
Viviana Villacorta Out for the Season
Orlando Pride midfielder Viviana Villacorta will miss the remainder of the NWSL season after suffering an ACL tear in her left knee during training. The 24-year-old was selected with the ninth overall pick in the 2021 NWSL Draft, but was not able to make her debut until 2022 due to sustained an ACL tear in her right knee that kept her out for all of the 2021 season. This year, she has 21 appearances across all competitions for the Pride and notched the first assist of her career in a big road win against the San Diego Wave on April 29. This is a tough blow to the Pride's midfield with just three games remaining as she has ended her season early due to injury for the third straight year. The Pride are only a point out of a playoff spot and are back in action on Oct. 2 against Angel City FC.
Orlando City B Wins On Decision Day
On the final day of the MLS NEXT Pro regular season, Orlando City B won 2-1 at home over FC Cincinnati 2. The Young Lions had already clinched a spot in the postseason heading into this match, but the win secured their spot as the fifth seed. Jack Lynn briefly held the Golden Boot lead after scoring, but ended up tied at 19 goals with New York City FC II's Matt Myers and Colorado Rapids 2's Remi Cabral. The trio ended in a three-way tie for the league's Golden Boot honors. OCB will hit the road for its first MLS NEXT Pro playoff game, although the opponent is not yet known thanks to the new rule where higher seeds choose which team they want to face.
USWNT Wins in Megan Rapinoe's Final Match
The United States Women's National Team beat South Africa in a 2-0 win at Soldier Field. Trinity Rodman and Emily Sonnett scored and the defense did well to secure its second shutout against South Africa after a 3-0 win this past Thursday. This game also marked forward Megan Rapinoe's final game with the USWNT, with the 38-year-old subbed off for the last time in the 54th minute. These were solid wins from the USWNT following the World Cup and it will aim to keep the momentum rolling next month in a pair of friendlies against Colombia.
Free Kicks
Three Orlando City academy sides came up with shutout victories this weekend.
---
That's all I have for you today, Mane Landers. I hope you all have an easy Monday and rest of your week!