Orlando City vs. New York City FC: Player Grades and Man of the Match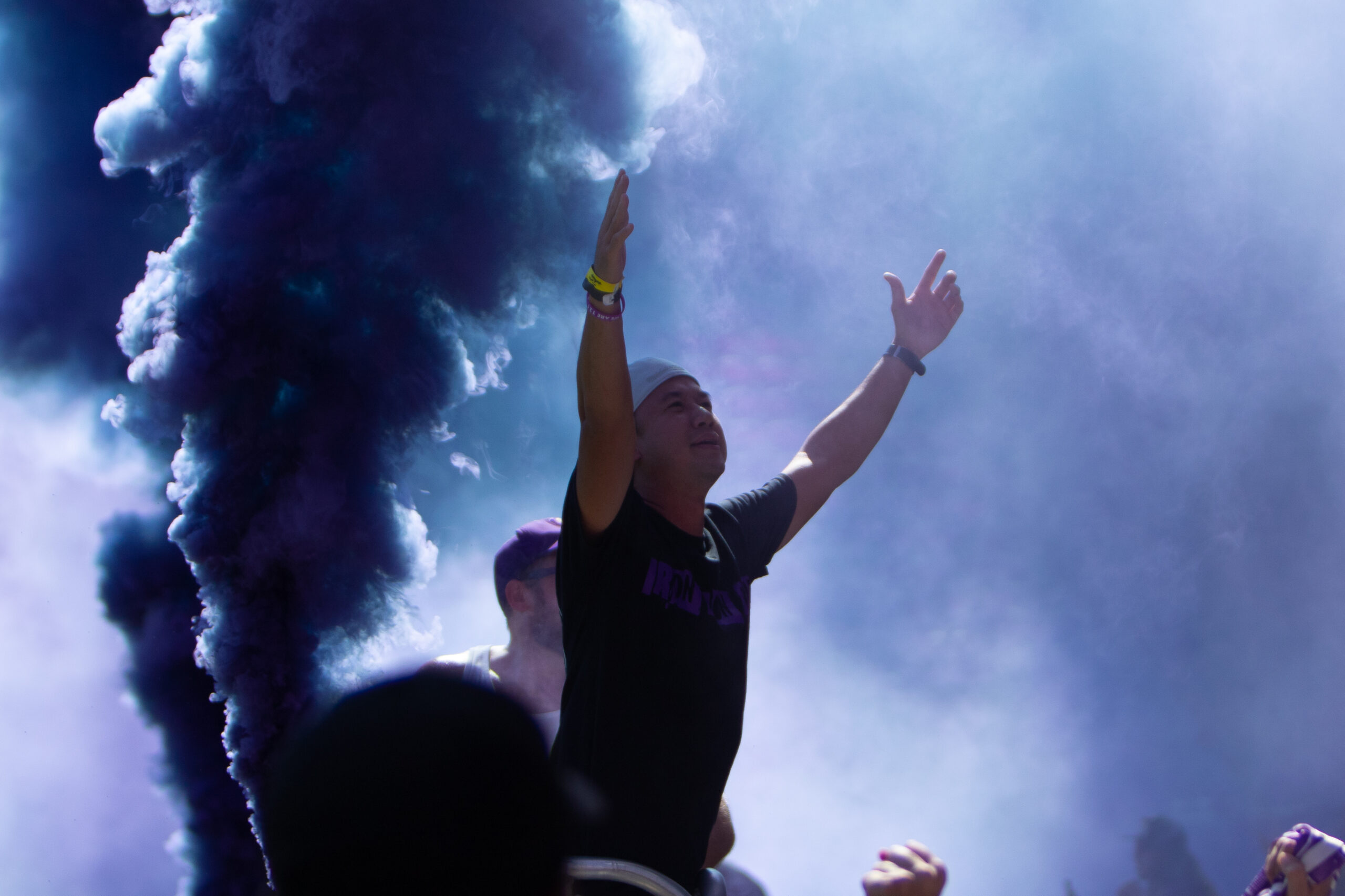 Orlando City looked to be in a good spot when Facundo Torres gave the Lions a 1-0 lead at Red Bull Arena, but New York City FC came back with two late goals to take all three points. The loss keeps the Lions tied at 45 points with the Columbus Crew and Inter Miami for the final two playoff spots with two games remaining.
Let's take a look at how the Lions performed individually in this loss.
Starters
GK, Pedro Gallese, 5.5 — Orlando City has depended on Gallese several times this year to keep them in games. Usually he's been solid, but Gallese didn't have his best game today. While not bad, the team's number one didn't commit when coming off his line in the 66th minute, resulting in him being stuck in a tight spot. As a result, NYCFC scored the equalizer. Statistically, Gallese conceded two goals and had three saves. He completed 79% of his 19 passes, including five of his nine long balls.
D, Joao Moutinho, 5.5 — Moutinho was much better than Ruan in this game, completing 78.1% of his 41 passes, three of his six crosses, and three of his seven long balls. Defensively, he recorded two tackles, one interception, and one clearance. But in the 81st minute he got sucked up into the midfield, allowing NYCFC to get behind Orlando's back line. It resulted in the host's second and game-winning goal.
D, Rodrigo Schlegel, 6 — Schlegel had a good game, recording two tackles, one interception, a blocked shot, and a team-high six clearances. He completed 75.9% of his 29 passes but failed to complete any of his five long balls.
D, Antonio Carlos, 5 — Defensively, Carlos recorded two tackles, one interception, and had five clearances. However, in the 66th minute, Carlos whiffed on an attempted clearance. It allowed NYCFC to get behind the Lions' back line and left Carlos out of position. Alexander Callens scored right in front of goal because Carlos wasn't there to defend him. Going forward, Carlos completed 81.4% of his 43 passes and one of his four long balls.
D, Ruan, 4.5 — Ruan had a terrible game at right back. Defensively, he had two tackles and one clearance. He only completed 47.6% of his 21 passes, one of his two long balls, and didn't attempt any crosses. He got one off-target shot off and was called offside once.
MF, Mauricio Pereyra, 6.5 — Pereyra has been in good form recently and had another good game in this one. The midfielder completed 85.4% of his 48 passes and had four key passes. He completed two of his five crosses, seven of his eight long balls, and took one off-target shot. Defensively, Pereyra recorded one tackle and one interception.
MF, Cesar Araujo, 6 — After being out with a non-COVID related illness, Araujo rejoined the lineup and was his old self. The midfielder recorded a team-high four tackles and one interception. He completed 85% of his 40 passes and three of his five long balls. Araujo was also credited with an assist on Torres' early second-half goal after a great long throw-in that found the head of Ercan Kara.
MF, Ivan Angulo, 5.5 — It wasn't a bad game by Angulo, but he only had 19 touches. The attacking midfielder completed 81.8% of his 11 passes and his only cross attempt was successful. He didn't have any key passes or shots in the game but did have one tackle.
MF, Junior Urso, 6 — Urso had a good game but it should've been better. He completed 87.8% of his 41 passes, though none were key passes. He drew a team-high four fouls and took two off-target shots, which he should've done better with. Defensively, Urso recorded one tackle and had one interception.
MF, Facundo Torres, 6.5 (MotM) — Torres had a really good game, completing 88.9% of his 36 passes, including two key passes. His three crosses were incomplete but he completed his only long ball. He took a team-high five shots with one being on target. The biggest impact by Torres was his 47th-minute goal that gave the Lions an early second half lead.
F, Ercan Kara, 6 — Kara didn't find the target on any of his three shots, but he completed 88.9% of his nine passes, including two key passes. In the 47th minute, he flicked a long Araujo throw-in to Torres behind him, resulting in the Lions' goal.
Substitutes
F, Benji Michel (67'), 5.5 — Michel came on in the 67th minute for Kara, right after the equalizing goal by NYCFC. He only had six touches and completed both of his passes. In the 86th minute, Moutinho found Michel on NYCFC's half of the field and it looked like the Lions would have a chance for an equalizer, but he took a heavy touch and ended up committing a foul to end the attack.
F, Tesho Akindele (74'), 5.5 — Akindele came on for Angulo in the 74th minute. He didn't have a big impact, only recording five touches, but completed all five of his passes, including one key pass. However, the forward didn't get any shots off.
D, Kyle Smith (74'), 5 — Smith came on with Akindele, replacing Ruan. The defender had seven touches and completed three of his six passes. He attempted one inaccurate long ball and recorded one tackle.
MF, Jake Mulraney (85'), N/A — Mulraney came on in the 85th minute for Araujo and was virtually non-existent. The midfielder only had one touch and he lost possession with it. That was the only statistic for the substitute.
---
That's how I saw the individual performances for the Lions in this disappointing loss. Let us know how you saw the game and don't forget to vote for your Man of the Match below.
Polling Closed
| | |
| --- | --- |
| Player | Votes |
| Facundo Torres | 14 |
| Mauricio Pereyra | 2 |
| Cesar Araujo | 0 |
| Ercan Kara | 1 |
| Rodrigo Schlegel | 0 |
| Other (Tell us in the comments below) | 1 |
Lion Links: 6/5/23
Torres could be turning the corner, lights go out on OCB, U-20 USMNT knocked out of World Cup, and more.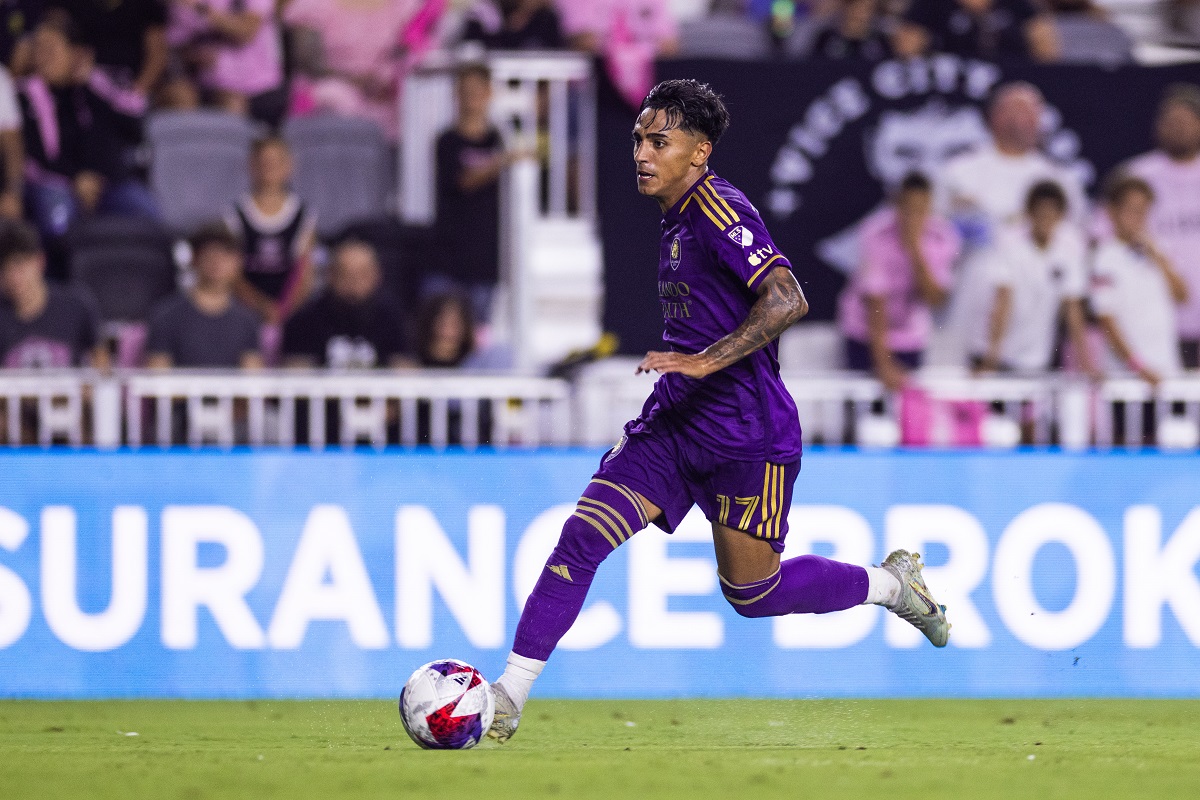 Merry Monday morning, Mane Landers. It was quite the packed weekend of soccer, so I won't blame you if you're a little tired starting out your week. Orlando City's victory over the New York Red Bulls was certainly the highlight, and I hope the Lions' form continues next weekend when I come down to Exploria Stadium for the match against the Colorado Rapids. Let's get to the links.
Torres Could Be Turning a Corner
Facundo Torres scored a brace in the match against the New York City Red Bulls on Saturday night, and perhaps it is the type of performance that will kick his season into gear. We saw the same thing last season, as Torres started slowly but came on in the second half of the season. Hopefully, Saturday's match serves as notice he is about to do the same in 2023.
Torres' two goals doubled his production on the season, with three of the four goals coming against the Red Bulls, and two of them on penalty kicks. Orlando City has desperately needed Torres to find his form. His performance earned him a nomination for MLS Player of the Matchday, so vote early and vote often.
Toronto FC II Turns Lights Out on OCB
OCB traveled to the Great White North to take on Toronto FC II at York Lions Stadium in Toronto, Ontario. It was a difficult night for the Young Lions as Toronto took an early lead and then doubled it before the end of the half. Mason Stajduhar made the start for OCB since Javier Otero was on international duty with Venezuela, but he was unable to help OCB, as the team in front of him played poorly.
After Toronto scored the third goal of the match to go up 3-0, the lights in the stadium went out, much like the hopes of any chance at a comeback for the Young Lions. It was supposed to be a short delay, but that was not the case. Ultimately, lights or no lights it was a night to forget for OCB. The lights never came back on and the match was abandoned and ruled a 3-0 final due to a local curfew. Sean Rollins has your partial match recap.
U-20 USMNT Crashes Out of the U-20 World Cup
The U-20 USMNT team lost 2-0 to Uruguay in the quarterfinal match of the FIFA U-20 World Cup, continuing a trend of the U.S. bowing out in the same round. Heading into the match, the U.S. hadn't given up a goal in the competition. That all changed in the 21st minute, when Uruguay's Anderson Duarte scored to put his side up early. The U.S. didn't help their cause in the second half thanks to an own goal by Joshua Wynder. Even when the U.S. started to get chances on goal, they would be blocked by their own teammates or take a bounce the wrong way. It was as if all the good luck and quality the team played with to get to the quarterfinal was turned against them. It was fun while it lasted.
U-20 USWNT Falls to Mexico in Concacaf Final
Two days after qualifying for the U-20 Women's World Cup, thanks to a 2-1 win over Costa Rica, the U-20 USWNT lost to Mexico in the Concacaf U-20 Women's Championship match by the same 2-1 score. Both teams left it late, with Mailin Orozco starting the scoring for Mexico and Onyeka Gamero equalizing for the U.S. A bit of poor defending allowed Mexico to get the game winning goal from Fatima Servin in the 87th minute.
Free Kicks
The U-16 Men's Youth National Team closed out the 2023 International Dream Cup with a 2-1 win over the U-16 Nigeria Youth National Team. Orlando City academy goalkeeper Zackory Campagnolo got the start for the U.S.
Former Lion Cyle Larin's Real Valladolid were relegated to La Liga 2 thanks to a final day 0-0 draw with Getafe. Larin Lead Real Valladolid with seven goals on the season in only 13 appearances.
LAFC took on Leon in the second leg of the Concacaf Champions League final Sunday night. Leon came into the match up 2-1 on aggregate and won the 2023 Concacaf Champions League.
During the Concacaf Champions League match, Aaron Long attempted a header for LAFC and had to be subbed off due to concussion protocols. It's a good example of why the protocols are in place.
Israel shocked Brazil, defeating the favorites 3-2 in the quarterfinal of the U-20 World Cup. This is Israel's first appearance at the competition and the team will now face Uruguay in the semifinals.
There were much bigger names in the $1 million, 7v7 The Soccer Tournament, but in the end it was Newtown Pride that captured the prize, outlasting teams like Wrexham AFC and a team made up of former USWNT players (which lost to Wrexham, 12-0). The club, which beat SLC FC in the final, will donate a portion of their winnings to Sandy Hook Elementary School charities.
Folarin Balogun scored in his final match for Reims in Ligue 1 and is now looking forward to a call-up to the USMNT at the Nations League competition.
---
That will do it for today. If you make it either the Orlando City or Orlando Pride match this weekend, I hope to see you. Please say hello.
Orlando City at New York Red Bulls: Player Grades and Man of the Match
How did your favorite Lions perform in Orlando City's 3-0 victory over the Red Bulls?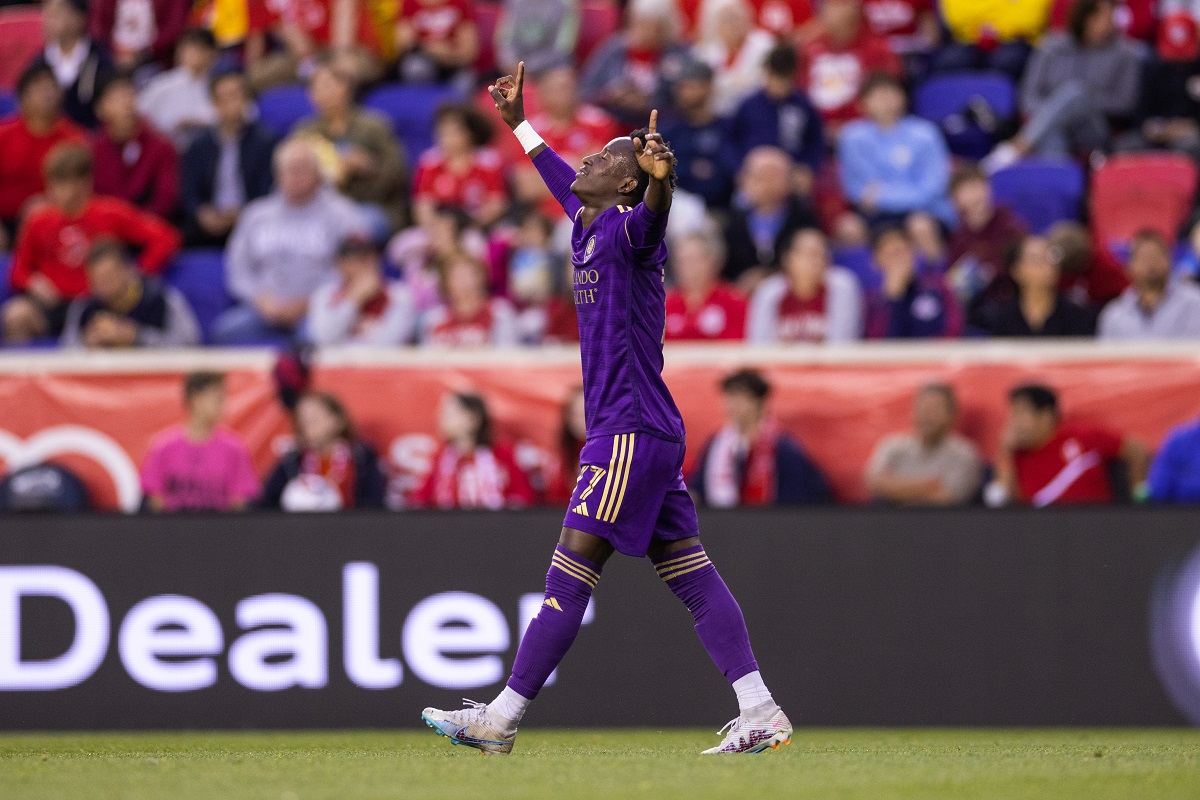 Orlando City went back on the road with a trip to Harrison, NJ, to take on the New York Red Bulls. The Lions were able to take advantage of their chances to secure all three points on the road with a 3-0 win over their Eastern Conference foes. Here is how each Lion performed as Orlando City swept the Red Bulls in the regular season.
Starters
GK, Pedro Gallese, 6.5  — Despite some sketchy moments, Gallese was able to keep his fourth clean sheet of the season, and his second against the Red Bulls. The scary moments started early, when Gallese came out for a 50/50 ball in the 12th minute but was beaten to it and caught out of goal. Fortunately, his defense was able to help him recover. He also nearly gave away the ball in the 85th minute, when he was slow to pass and was closed down by Elias Manoel. The New York forward blocked the pass, but it went out for a goal kick. Gallese took an awkward foul from Dylan Nealis in the 82nd minute, but was able to carry on. His distribution wasn't as good as usual, with a 68.8 % passing rate on 32 passes. He was accurate on seven of his 16 long balls. He also won one aerial and made one clearance. It wasn't a bad night for El Pulpo, but I hold him to a higher standard, despite the clean sheet.
D, Rafael Santos, 6 — With Halliday on international duty and Kyle Smith starting on the right, Santos got his third straight start of the season. I don't know that he's had enough time to properly settle in, but he didn't play poorly. Santos passed at a 59.5% on 42 passes, which isn't good enough, but it was his first real taste of the Red Bulls' pressure. He was only successful on two of his eight long balls. Defensively, he was a bit better, with three tackles, three interceptions, and two clearances. He committed two fouls, one of which earned him a yellow card.
D, Robin Jansson, 7  — Jansson was good if not perfect on defense. The bad was a foul on Luquinhas just inches outside of the box in the 32nd minute, resulting in a dangerous free kick. Fortunately, the resulting free kick went into the wall and was recycled until it went out for a goal kick. It was one of two fouls committed by the Beefy Swede, with the other being unnecessary contact with the goalkeeper on a set piece, for which he was booked. Defensively, he made one interception, two clearances, and blocked three shots, including one from Lewis Morgan that probably would have gone in without his intervention. He had an 80% passing rate on 50 passes, but only completed one of his seven long balls. Offensively, he had one dribble, and suffered three fouls, including one in which he was pulled down by Sean Nealis in the 49th minute, earning the penalty for Orlando City that Facundo Torres buried in the back of the net.
D, Antonio Carlos, 6.5 — Carlos seemed slightly off on the night, though it never came back to hurt Orlando City. He was beaten in the 14th minute trying to play out of the back, resulting in a corner for the Red Bulls. However, he cleared the ensuing corner kick. He made a bad pass in the 26th minute that simply went out of bounds rather than to a teammate, and he had a poorly taken free kick in the 37th minute to the opposition. However, defensively he had one interception, two clearances, and one blocked shot. Fortunately, he did not commit any fouls or receive a yellow card, because if he had, he would miss the next match due to accumulation. Offensively, he had one dribble, and suffered one foul. He passed at an 84.6% rate on 52 passes and was successful on six of 12 long balls.
D, Kyle Smith, 6 — Smith had a difficult assignment in dealing with John Tolkin on his side of the field. He managed one tackle, two clearances, and one blocked shot, while committing two fouls. Unlike last week, he wasn't able to score on a goal from the right despite being put in a good position by Facundo Torres in the 42nd minute. He should have done better with a shot that went wide left. He had an 84.2% passing rate on 38 passes and was successful on three of his four long balls before coming off for Dagur Dan Thorhallsson in the 83rd minute.
MF, Mauricio Pereyra, 5.5 — Like Carlos, Pereyra wasn't his usual sharp self, passing at just a 57.1% rate on 21 passes and completing no long balls. His pass to Kara in the box in the 16th minute could have sent the striker in on goal, but it was behind the Austrian. His free kick at the end of first-half stoppage time was too long and led to Jansson's yellow as the defender tripped the keeper. Offensively, the captain completed one dribble, suffered one foul, and was dispossessed once. He was subbed off in the 62nd minute for Martin Ojeda.
MF, Cesar Araujo, 6.5 — Araujo seemed to have gotten the message that he won't get the foul if he drops at the slightest touch. He did successfully earn one foul, but it was deserved. Defensively, he made one tackle, one clearance, and had one blocked shot. He passed at an 82.8% rate on 29 passes and completed five of his six long balls. Unfortunately he was subbed off in the 56th minute due to an injury for Felipe Martins.
MF, Wilder Cartagena, 7.5 — The Peruvian midfielder had himself a night, earning an assist on Ivan Angulo's goal to open the scoring for the Lions. His perfectly weighted through ball put Angulo in on goal in the 18th minute. He passed at an 84.1% rate on 44 passes, was successful on four of seven long balls, and had the key pass mentioned above. He committed three fouls, including one on Cory Burke in the 20th minute to give New York a free kick, but it didn't matter. He also made nine tackles and one clearance. Overall, a very good night from Cartagena, who does a lot of the unsung work to break up the opposition's attack.
MF, Ivan Angulo, 8 (MotM) — There have been times when Angulo tries to do too much when taking on an opposing player. That wasn't the case in the 18th minute, when he took the through ball from Cartagena, juked Dylan Nealis and sent the ball past Carlos Coronel to give Orlando City the early leave. That was one of his two shots — both of which were on target. The other shot was deflected for a corner in the 65th minute. It was his breakaway run up the left side of the pitch in the 73rd minute that gave him his assist on Facundo Torres' second goal. Out-running Frankie Amaya, the speedy Angulo drew defenders to him before passing the ball over to Torres for the third goal of the match. It was a good finish by Torres, but Angulo did most of the work to make it happen. He passed at an 85.7% rate on 21 passes with the obvious key pass and completed three successful dribbles. He also suffered two fouls, committed three fouls, made two tackles, and recorded one interception. With a goal and an assist, Angulo gets Man of the Match.
MF, Facundo Torres, 7.5 — Might this be the match that lights Torres up for the remainder of the season? I'm certain that is what was going through the minds of many as he stepped up to take the penalty kick in the 52nd minute. Torres converted the penalty kick with a perfectly placed shot into the upper right corner past Coronel, despite the keeper guessing correctly. He then made the run with Angulo in the 72nd minute and was perfectly positioned to get his second goal of the match, giving the Lions a certain victory. He wasn't done yet, as he had another chance in the 77th minute, but it was blocked out for a corner. Torres passed at an 84.6% rate on 26 passes. He had three crosses, one key pass, and was successful on his only long ball. One of his underrated contributions was a nice move to push the ball past Andres Reyes in first-half stoppage time. Torres would have been in position to start a dangerous counter but Reyes fouled him hard. The play was reviewed as a possible red card, and even though Victor Rivas did not change the initial ruling of a yellow card, the play contributed to Reyes being sent off just after halftime.
F, Ercan Kara, 5.5 — The Austrian wasn't able to have as much impact on this game as he has in recent weeks against one of the league's best defenses, but his positioning was good. His best scoring chance went wanting when Pereyra played the final pass behind him. His biggest contribution was when he showed a good combination of skill and strength to bring down an aerial ball and fend off Reyes, who committed a tactical foul for a second yellow card and was sent off. Reyes has been New York's biggest surprise this season with his aerial presence on both ends of the pitch and the Red Bulls missed him for the final 43 minutes, plus stoppage time. Kara didn't record a shot or a key pass, passing at a 64.3% rate. He led all Lions with three aerials won and drew two fouls. However, he was dispossessed once and had four unstable touches trying to hold up play against New York's swarming defense. On the defensive end, Kara contributed one clearance. He also committed one foul. He came off for Duncan McGuire in the 63rd minute.
Substitutes
MF, Felipe (57'), 6.5 — The Brazilian came on for the injured Araujo against his former team and proceeded to be his usual disruptive self, making one interception, blocking a shot, and committing one foul. He was impressive in the passing game, with a 95.7% rate on 23 passes, including a successful long ball. He committed one foul that earned him a yellow card.
MF, Martin Ojeda (62′), 6 — Ojeda came on for Pereyra to bring some more energy to the midfield. He did that. He attempted one shot, but hit it into the ground and it bounced high. To be fair, it was a difficult attempt as the ball was bouncing when he took the shot. He also put in two crosses (one successful) and passed at a 90.9% rate on his 11 passes, including one key pass, playing a ball into space for Angulo to run onto, leading to the third Orlando goal. As a result, he got a secondary assist on the play. Defensively, he contributed one tackle, one interception, and one clearance.
F, Duncan McGuire (63′), 6 — McGuire wasn't able to get a goal contribution, though it wasn't from lack of effort. The rookie took one shot, which was on target, had a key pass, and completed two dribbles, and his hold-up play was good. He did all of that while only touching the ball nine times. He passed at a 50% rate on four passes. It might not seem like much, but he helped Orlando see out the win.
D, Dagur Dan Thorhallsson (84′), N/A — Dagur Dan came on for Smith to play right back since he is the other Swiss Army Knife for Oscar Pareja. He wasn't in long enough for a grade, but did manage six touches, and won an aerial.
MF, Ramiro Enrique (84′), N/A — Enrique came on for Cartegena but only managed 12 touches, committed one foul, and suffered one foul. Like McGuire, Enrique wasn't in long enough to earn a grade.
---
That's how I saw each performance from the Lions in their 3-0 win over the New York Red Bulls. This match was an example of what can happen when the Lions take advantage of limited chances. Who was your Man of the Match? Make sure to vote in our poll and let us know what you think in the comments.
Orlando City vs. New York Red Bulls: Five Takeaways
Here's what we learned from a total team effort on the road in the Big Apple.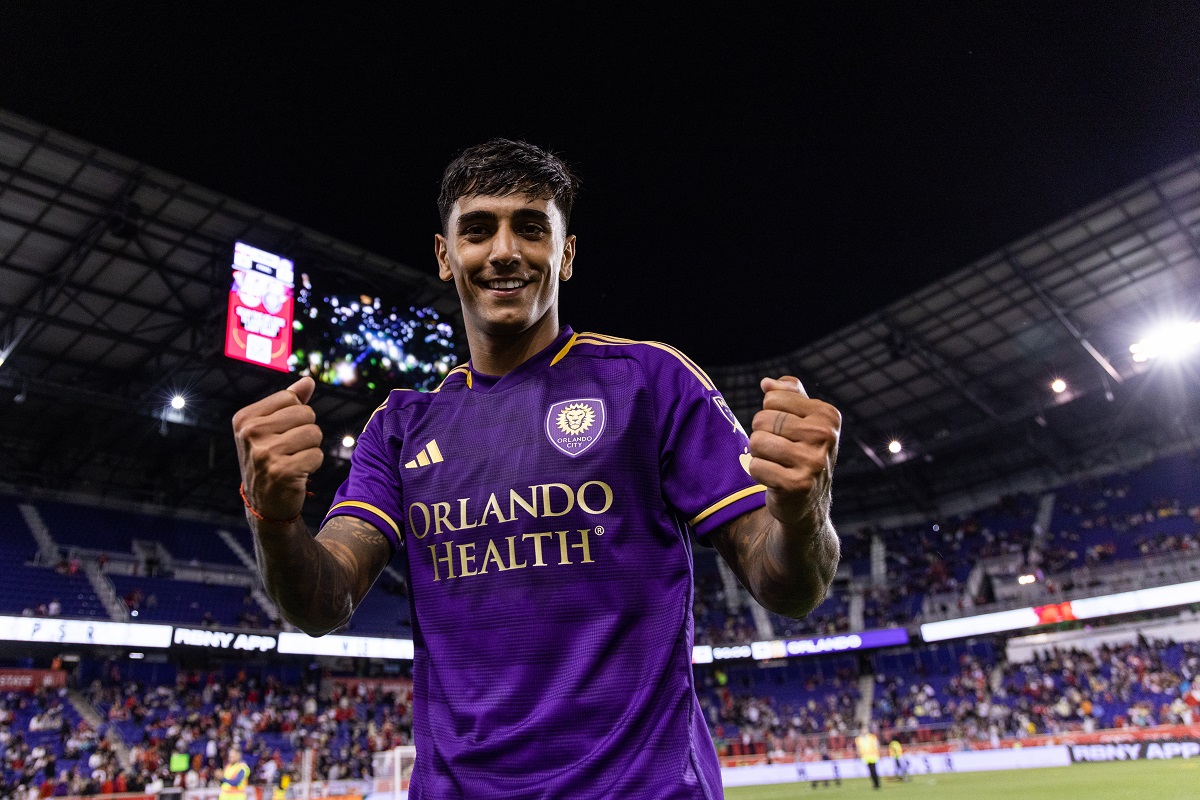 HARRISON, NJ — Orlando City was back on the road this weekend in the city that never sleeps (or at least in the general vicinity), taking on a familiar foe for the second time this season, and I was fortunate enough to be there in person. The Lions opened up the 2023 Major League Soccer season with a win against the Red Bulls and continued their great form on the road this season with a 3-0 win over New York on Saturday. Here are my five takeaways from a great away-from-home victory.
Familiar Faces
Head Coach Oscar Pareja utilized the same starting 11 for consecutive matches for the first time this season and the team chemistry that has been developing over the last few weeks was on full display. Orlando is still fighting through some injuries and players missing time for international duty, but it appears that Pareja has found a formation and combination of players that is starting to consistently produce the types of results most felt like the team would be capable of to start the season.
Angulo's Speed A Big Problem
Winger Ivan Angulo has never been shy about taking on opponents in the open field. Saturday evening his tool kit was on full display as he literally and figuratively ran circles around the opposition. In the 18th minute of the match, Angulo found himself on the end of an absolutely beautiful through ball from Wilder Cartagena, sprinted into the box, and made an outstanding cut back to dodge Dylan Nealis before snipping the ball into the back of the net for the first goal of the match and his third of the season. It was a wonderful effort in a game that saw Angulo win the club's Man of the Match award, but the goal wasn't his only contribution to the scoresheet. The speedy winger also contributed an assist in the 72nd minute, as Angulo did most of the heavy lifting for Facundo Torres' second goal. He used his pace to blast past Frankie Amaya in transition to get onto Martin Ojeda's transition ball, drew defenders toward him, and found Torres with a well-placed pass on Orlando's third goal.
Welcome Back, Facu!
It had been a sluggish start to the season for Young Designated Player Facundo Torres, coming off the heels of a first MLS campaign which saw the young star take the league by storm. Lofty expectations have been thrust onto the Uruguayan midfielder, and for most of this season Torres has fallen short of what many believed he was capable of. Against a team that Torres loves to score against, he doubled his season total for goals scored and at least for the night looked to be back playing at a pace and with a quality we have all grown to expect. Only time will tell if his brace against New York is the true turning point of the season, but at least for now it appears that Orlando's star is back shining.
A Series of Fortunate Events
The Lions started the second half with a one-goal lead, and thanks to a series of fortunate events to start the second half found themselves with some breathing room in the match. Orlando quickly went up a man just two minutes after the break, as Andres Reyes was sent off for picking up a second yellow card for a professional foul when Ercan Kara did well to control an aerial ball and got behind the defense on the left side. Reyes pulled Kara back to break up the counterattack, which is always going to draw a booking. Orlando City then got an opportunity to score an insurance goal when referee Victor Rivas was instructed by the VAR to take a second look at a play in the box and saw that Sean Nealis had dragged down Robin Jansson just as the ball was arriving. Rivas correctly awarded Orlando City a penalty kick, and Torres blasted the PK into the back of the net. Seemingly in the blink of an eye, two (correct) calls completed changed the trajectory of the match. The work of Kara and Jansson to get into those positions created those calls.
Road Lions Pounce Again
Orlando City has put together some excellent results on the road this season, and while some may still feel that a 2-1 away win earlier in the year against the Philadelphia Union to be the best road result of the year, I would strongly consider the thumping of the Red Bulls in northern New Jersey to usurp that as the best road result thus far. It was a total team effort at a point in the season where Orlando truly needed this type of result. The team has talked in recent weeks about how they feel they have the quality when they take the pitch but that the results have been lagging behind as the boys have had to settle for a few late draws. They would leave no question unanswered against a Red Bulls defense that had only allowed 10 goals on the season entering the match. It was a resounding road effort which the team will hopefully continue to build upon.
---
Those are my big takeaways from a great win on the road and a match that I will surely be rewatching multiple times this week. Let us know in the comments below what stood out to you the most!