Orlando City vs. St. Louis City SC: Player Grades and Man of the Match
How did your favorite Lions perform during Orlando City's 2-1 home win over St. Louis City SC?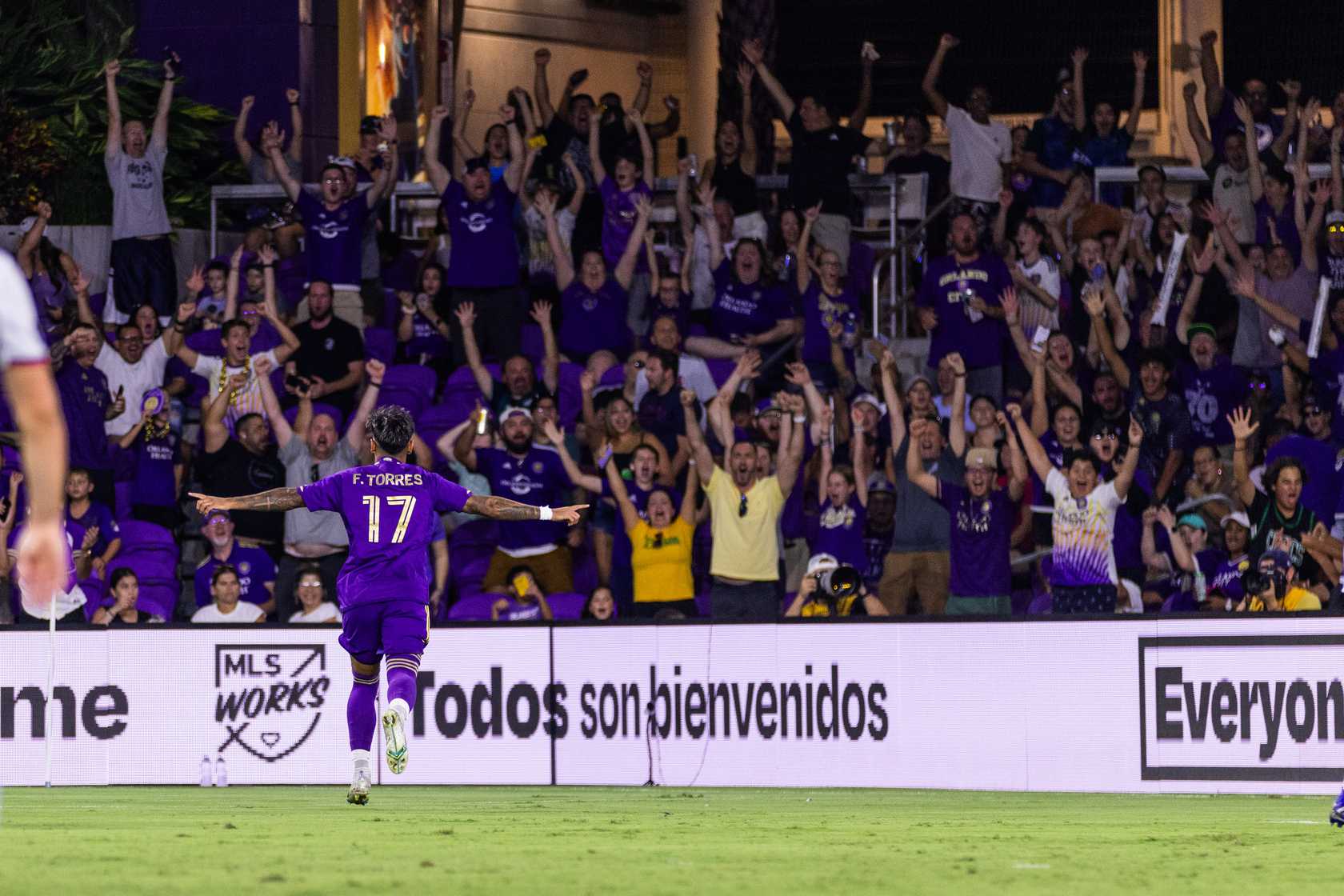 Orlando City triumphantly returned to the friendly confines of Exploria Stadium against the debutants of the MLS Western Conference, St. Louis City SC, with a 2-1 victory. OCSC took the lead early in the second half before finding the winning goal in stoppage time to put out a red hot St. Louis City SC squad, which included former Orlando City forward Nicholas Gioacchini.
Here are how the individual players performed during Saturday night's match in front of the home supporters.
Starters
GK, Pedro Gallese, 7 — Gallese was reliable and engaged throughout the match as he demonstrated a great connectiveness with the players in front of him directly and further up the field. He was directly responsible for multiple breakouts throughout the match, when his long balls sprung attacking players or wingers in great position. His fault was limited on the goal he surrendered in the 79th minute, as a redirection from point-blank range gave him virtually no reaction time. He made one save on the night, recorded a clearance, passed with 89.3% accuracy and completed of his six three long balls.
D, Rafael Santos, 6.5 — Santos has quietly grown into the role of reliable left back quite well. What were once concerns with giveaways and positioning earlier in his tenure have made way for solid defensive play and, at times, lethal crosses into the box. The latter was an issue in this game, as he went 0-for-5 on crossing accuracy. Defensively, he contributed two clearances. He completed three of his eight long balls while passing with 84.9% accuracy. He successfully completed two dribbles and won an aerial duel, while being a constant pain in the St. Louis City side. It was a cannon shot from Santos on his lone attempt of the match that earned Orlando City the game-winning penalty kick in the 90th minute, after a Joseph Dickerson overturned his initial corner kick decision for a handball on Anthony Markanich.
D, Robin Jansson, 7.5 — The Beefy Swede put together one his better efforts on the season against one of the top squads from the west. Without fellow starting center back Antonio Carlos, the leader of the back line held up strong against numerous challengers. His stalwart defensive effort included tracking Gioacchini on multiple vertical runs down the field, using his superior positioning or height to parry away the incoming ball. He contributed two clearances on the defensive end and played safety first on St. Louis transitions by knocking a few other balls out of play, allowing his teammates to get back. He completed six of his 11 long balls, while passing with 88.7% accuracy. He wasn't able to track Rasmus Alm's diagonal run on the visitors' goal, which started on Jansson's side but finished right behind Rodrigo Schlegel, who should have done more to deny the entry ball. Against one of the most lethal offenses in MLS, Jansson was the glue that held the entire back line together on the evening.
D, Rodrigo Schlegel, 6.5 — After a rocky first half in the last outing against the Chicago Fire, Schlegel continued to find his legs against St. Louis and did all the "things," that fans have come to know and love him for on the pitch. He finished with one tackle, one clearance, and one interception. He also passed at a 80.4% clip, including four succesful long balls on nine attempts. His biggest mistake on the night was failing to cut off the cross to Alm in the 79th minute, allowing St. Louis to equalize. He became a bit too focused on the ball on the play and wasn't alert to the opposing forward making the diagonal run in behind him.
D, Dagur Dan Thorhallsson, 7 — Starting his second straight match at right back, but often drifting farther up field into the attack, Thorhallsson showcased that he can not only break an attack wide open, but also stop one dead in its tracks. He did a good job getting forward and passed with 88.2% accuracy, completing three of his four long balls. He also recorded an assist on his one key pass on the evening and had two successful dribbles. His only shot attempt should have been better, as it landed in the upper deck. He allowed his countryman, Nokkvi Thorisson, to get in the cross that led to the tying goal, but defended it pretty well, as about 90% of the ball was over the end line prior to the pass. While Orlando waits for one of their more traditional right backs to come back into the frame, Thorhallsson has provided a unique option on the field which has caught the opposition off guard at times.
MF, Wilder Cartagena, 7 — Cartagena continued his great run of form, doing well to keep attacking midfielder Eduard Lowen quiet, forcing the opposition's No. 10 to drop deeper to get on the ball. He passed at 83.6% on the night and was successful on three of six long balls. He committed three fouls while picking up an arguably soft yellow card. He recorded two tackles and logged an interception and two clearances, winning a team-high three aerials. At this point in the season, Cartagena and partner in crime Cesar Araujo go together like peanut butter and jelly.
MF, Cesar Araujo, 7 — Speaking of jelly, Araujo had a solid game for Orlando City in the defensive midfield. He continued to build on his team-high number of fouls suffered, drawing a match-high five fouls on the night. He finished with three tackles and one aerial won while passing at a 77.4% accuracy, with an impressive seven completions on 10 long balls. He attempted two shots on the night but was unable to get either on frame.
MF, Ivan Angulo, 6 — Angulo had one his quieter nights on the left side of the field and swapped with Facundo Torres multiple times as the pair of wingers attempted to find space in the final third. The speedster completed 81.3% of his passes on the night, was unsuccessful on his only long ball, and registered one shot, which was blocked. On the defensive side of the ball, Angulo had one successful tackle. He committed one foul while drawing two.
MF, Mauricio Pereyra, 5.5 — Orlando City did not get the best version of their captain on a night where it needed crisp and quick passing to unlock a strong St. Louis City side. The midfielder passed with 75.6% accuracy on the night and missed multiple chances to string together the final ball in the buildup, especially in the first half. He just seemed a bit slow in recognizing pressure and finding the next pass quickly. Pereyra did register a secondary assist on Orlando's goal just a few minutes into the second half. He logged four key passes, despite being successful on just one of five crosses and completing three of his six long balls. The captain missed the target on his lone shot attempt, although it was a difficult attempt on a spinning ball on the volley. He was dispossessed twice while dribbling in the open field and on defense contributed two tackles while picking up a yellow card.
MF. Facundo Torres, 8 (MotM) — For the second match in a row, Torres was exactly what Orlando City needed him to be — the difference maker. The Designated Player recorded a brace in the second half. His first came on a trademark left-footed shot from inside the box. His second goal came from the penalty spot, which clinched the match for Orlando early in stoppage time. He completed 89.7% of his passes on the night. Three of his four long balls were successful but he went 0-for-3 on crosses and did not register a key pass in the match. Although his assists total is down from last season, this is exactly the run of form that Orlando needs from Torres.
F, Duncan McGuire, 5.5  — The rookie striker failed to find the back of the net, but not for lack of trying. McGuire's hustle and motor does not always translate to statistical values, but it sure is fun to watch and can quickly frustrate the back line of opposing defenses. St. Louis did well to mark him mostly out of the match, limiting the rookie to just eight touches in just over an hour of game time. However, he tried to make the most of them, completing all three of his passes and two of them were key passes, including the setup that Pereyra was unable to finish. He put his lone shot attempt on frame, which until the Torres goal had been the best scoring attempt Orlando had mustered. Unfortunately, Roman Burki did well to get off his line aggressively and get a piece of the shot.
Substitutes
F, Ramiro Enrique (65′), 5.5 — Enrique substituted on for McGuire and had a mixed showing as he attempted to use his speed to get in behind the defensive back line. His best scoring opportunity came in the waning moments of the match, as he had beaten the final defender only to be tackled from behind inches outside of the box by Jake Nerwinski. For his efforts, Nerwinski was sent off for denial of a goal-scoring opportunity, and Orlando awarded a free kick. Two of his three passes were successful and he recorded on tackle defensively. He did not register a shot, was dispossessed once, and two of his 10 touches were unstable in a little over 30 minutes of action. His biggest contributions were the three fouls he won.
MF, Junior Urso (65′), 6 — The bear has returned to Orlando and everything is right in the world. What a luxury it is now to bring Urso in off the bench to be able to spell Araujo or Cartagena to close out matches. Urso completed 73.3% of his passes and his only long ball, and he earned Orlando a corner when a pass attempt in the box was deflected out of bounds. Defensively, he recorded one clearance.
MF, Martin Ojeda (76′), N/A — Ojeda arrived on the pitch with fresh legs and was able to put his lone shot attempt on target on a 100th-minute free kick, while completing 62.5% of his eight passes, one of which was a key pass. The DP also contributed one tackle on the night.
D, Michael Halliday (86′), N/A — Halliday came in off the bench to help put away the game for the second week in a row as he works his way back into form from injury. The Homegrown recorded one successful dribble but ultimately he only touched the ball four times, helping waste time in the right corner. He completed both of his pass attempts.
F, Jack Lynn (86′), N/A — Looking to find the game winner, Pareja opted to bring Lynn in off the bench. Seeing his first regular-season minutes since March, Lynn won two aerials while completing 60% of his five passes, including two of his three long balls. His biggest contributions came on the defensive end, where he made one interception and recorded two clearances. His inch-perfect outlet pass to Enrique led to Nerwinski being sent off and a dangerous free kick for the Lions. The second-year pro made the most of his second MLS appearance of the season in limited time.
---
That's how I saw each player's performance in the Lions' first home match in what seems like a lifetime. Be sure to vote for your Man of the Match in the poll below, and share your thoughts on the squad's performances down in the comments.
Lion Links: 11/30/23
Orlando City faces big questions, Matt Miazga suspended, Emma Hayes meets USWNT for first time, and more.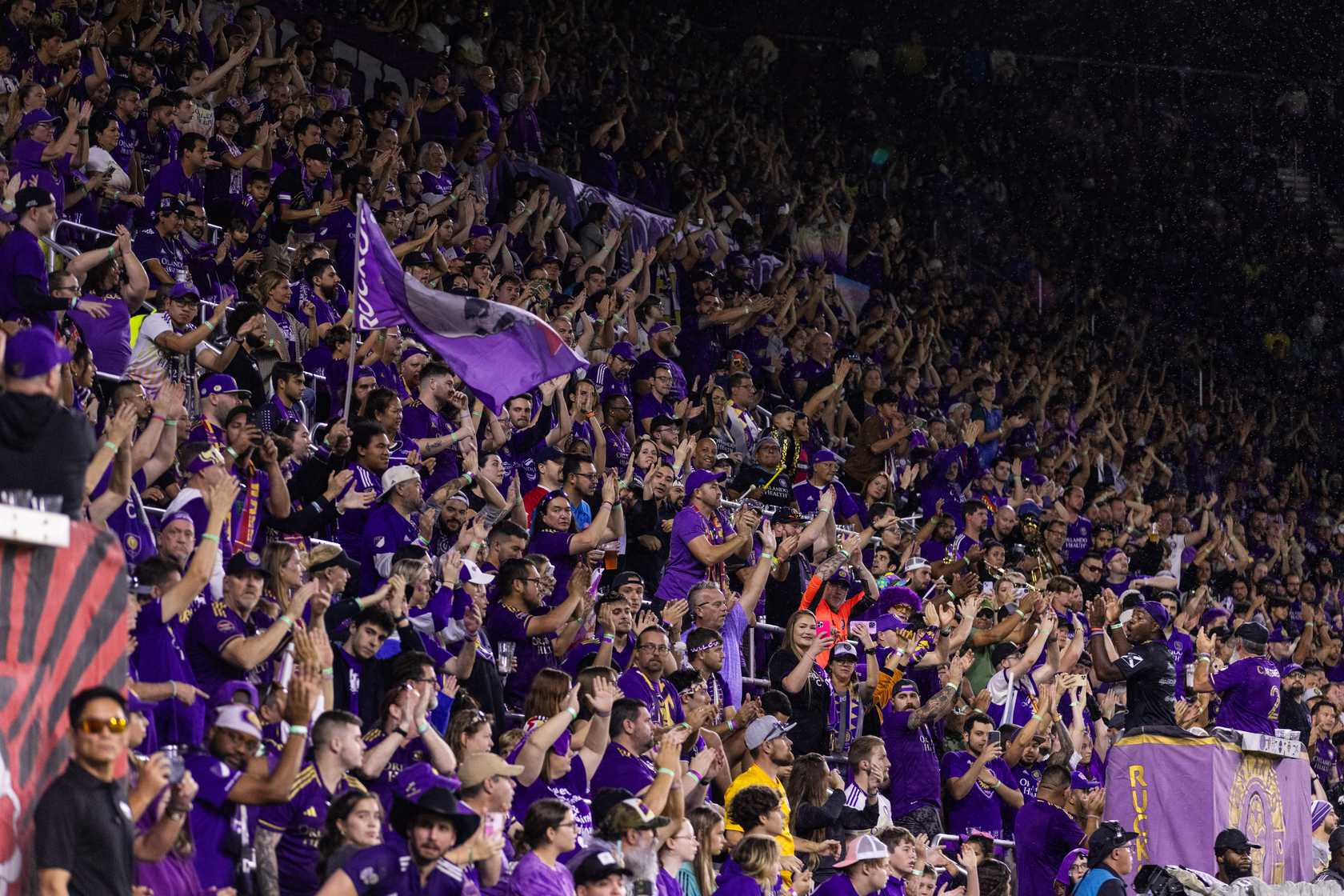 November is finally coming to a close. It's been a bit of a rollercoaster of a month for me, with highs, lows, and many things in between. All in all, I'm pretty glad it's nearly over, although I expect December to be similarly hectic. At least this weather is allowing me to break out some winter clothes and turn on the fireplace in this new apartment. I'm not sure why a fireplace was installed in a Floridian apartment, but I'm not complaining. Let's dive into today's links!
Big Decisions Await Orlando City
With Orlando City's season over, attention now turns to a critical off-season for the club. Head Coach Oscar Pareja is out of contract after leading the Lions to the playoffs for the past four years. The club will also need to decide if it will exercise the 2024 options on the contracts of both Executive Vice President of Soccer Operations and General Manager Luiz Muzzi and Technical Director and Assistant General Manager Ricardo Moreira. All three have orchestrated Orlando's transformation that's included winning its first trophy, having its best season this year, and qualifying for both the Concacaf Champions League and Champions Cup. Potentially transferring Facundo Torres to Europe, filling the empty Designated Player slot, and deciding which players to bring back for 2024 are also on the agenda. However, figuring out who will lead the Lions into this exciting next chapter is paramount. Personally, I think the club should do everything in its power to keep the people who brought Orlando to this point.
Matt Miazga Suspended for Three Games
FC Cincinnati will be without MLS Defender of the Year Matt Miazga for Saturday's Eastern Conference final, as he was suspended by MLS for three games due to his misconduct after the match with the New York Red Bulls on Nov. 4. Miazga was also fined an undisclosed amount and will undergo a behavioral assessment as part of the league's Substance Abuse and Behavioral Health Program. Following that aforementioned playoff match, reports surfaced that Miazga gained unauthorized access to an area reserved for the referees and acted aggressively. Any suspended games not served during Cincy's playoff run will carry over into the 2024 season, although Miazga can petition for a reduction based on compliance with recommended treatment plans.
Emma Hayes Meets With USWNT Players and Staff
Emma Hayes, who was hired as the next United States Women's National Team Head Coach earlier this month, made the trip to Florida to meet the team for the first time. Although she won't be coaching the team for its upcoming pair of friendlies against China, she collaborated with interim head coach Twila Kilgore on the latest training camp roster and will continue to work with her until taking over in May. There won't be much time between Hayes' official start date and the 2024 Summer Olympics, making these moments of face time between player and future coach all the more important. USWNT captain Lindsey Horan spoke on the team's goals after meeting Hayes for the first time.
"There's so much talent in this team, and I don't think the world has seen enough of it yet just because we need to go out and show it," Horan said. "We need to be able to mesh together and show everything that we have, and what we're all about, and how we can really collaborate and play together — be more of a team and be a powerhouse again.

"It's going to be exciting for us to have her and see what she can do with this team and how she can help us moving forward."
Ricardo Pepi Sends PSV Into Champions League Knockout Stage
PSV Eindhoven clinched its spot in the next round of the UEFA Champions League in dramatic fashion, with American forward Ricardo Pepi scoring the winner in a 3-2 comeback win over Sevilla in Spain. Trailing 2-0 in the second half, American left back Sergino Dest provided the assist on PSV's first goal and Pepi found the winner in stoppage time, with fellow American Malik Tillman also coming off the bench. From his little flick to send a teammate forward to his run and clinical header, it was a great goal by the 20-year-old.
Elsewhere in the Champions League, Arsenal beat Lens 6-0 to advance, Real Madrid won 4-2 against Napoli to win its group, and Real Sociedad played to a scoreless draw with RB Salzburg. Manchester United remains in last place of its group after a 3-3 draw with Galatasaray, with goalkeeper Andre Onana unable to stop Hakim Ziyech from scoring off of two free kicks. All's not lost for United though, as it can still qualify for the round of 16 by beating Bayern Munich at home so long as the other match ends in the group ends in a draw. It all makes for what should be an exciting final matchday in the group stage.
Free Kicks
---
That's all I have for you today. I hope you all have a wonderful Thursday and rest of your week!
2023 Orlando City Season in Review: Alex Freeman
We start our Orlando City player reviews with a look at a Homegrown fullback who made his MLS debut this season.
Orlando City signed fullback Alex Freeman to a Homegrown Player contract on February 15, 2022. He became the Lions' 12th Homegrown signing and his deal runs through the 2025 season with a club option for 2026, but the youngster did not see action in Major League Soccer last season. With the departure of Ruan, there was an opportunity for Freeman to win a job with the first team in camp but he wasn't quite ready to make the jump, instead playing an important role with Orlando City B throughout the 2023 MLS NEXT Pro season.
Let's take a look back at Freeman's 2023 campaign.
Statistical Breakdown
Freeman made his MLS debut on April 29 in a 2-0 home win over the LA Galaxy. It was not just his debut with the first team, but it was also his only appearance with the senior squad in 2023, although he did make the substitutes' bench a few times after that. Officially, he logged only one minute, entering in the 93rd minute. He was only on the pitch a matter of seconds, so it's unsurprising that he registered nothing on the stats sheet.
The son of former NFL receiver Antonio Freeman, Alex starred with OCB in 2023. In MLS NEXT Pro play, Freeman appeared in 24 of OCB's 28 matches, starting 22, and logging 1,855 minutes. He finished tied for third on the squad in goals (4), adding three assists and passing at a 79.1% success rate. Freeman attempted 25 shots, putting 11 on target, and contributed 10 key passes. He committed 22 fouls, drew 27 on the opposition, and was booked four times. He also started OCB's playoff match at Columbus, playing 89 minutes in the Young Lions' 2-1 road loss. Freeman didn't contribute a goal or assist or attempt a shot in the match, but he passed at an 88% rate, created one scoring chance, and committed one foul.
Best Game
With only one MLS appearance to his credit, the default best game for Freeman came on April 29 in Orlando City's 2-0 home win over the LA Galaxy. Freeman didn't even officially touch the ball in the game, but it's not every day a teenager gets to play in an MLS match, and I'm sure it was a special moment for him. It was certainly a milestone in his professional soccer career.
2023 Final Grade
As Freeman fell well short of the minimum 450 minutes played mark to receive a rating on our 1-10 scale, The Mane Land has no choice but to mark his grade as incomplete for the 2023 season. There are areas of Freeman's game that need a bit of refining, but at the same time, it's easy to see why he landed a Homegrown contract, why Orlando City would find him an intriguing prospect, and why he's been getting called up by the United States for U-20 international duty. His attacking presence was huge for OCB in 2023 and he was one of the key players that led the Young Lions to the postseason.
2024 Outlook
I would expect Freeman to get more seasoning at OCB in 2024, although he'll be given opportunities in preseason camp to show whether he's closed the gap on the likes of Michael Halliday and Kyle Smith (assuming both return). If the club moves on from both Halliday and Smith, it's not hard to picture Freeman starting the season providing depth at right back for the first team. Having just turned 19 in August, Freeman has a lot of potential and he should start to unlock that within the next year or so.
---
This is the first of our 2023 Orlando City Season in Review articles. Every player who played minutes this past season and who finished the year on the club roster will be reviewed (exceptions may be made for players let go when the club officially announces its roster moves). Players who logged fewer than 450 minutes (combined regular season plus playoffs, Concacaf Champions League, U.S. Open Cup, and Leagues Cup) will receive a composite score between 1 and 10 as determined by a panel of The Mane Land writers, while those who did not reach that threshold will receive an incomplete grade.
Lion Links: 11/29/23
Orlando Pride players called up by Brazil, MLS announces 2023 Best XI, latest MLS roster moves, and more.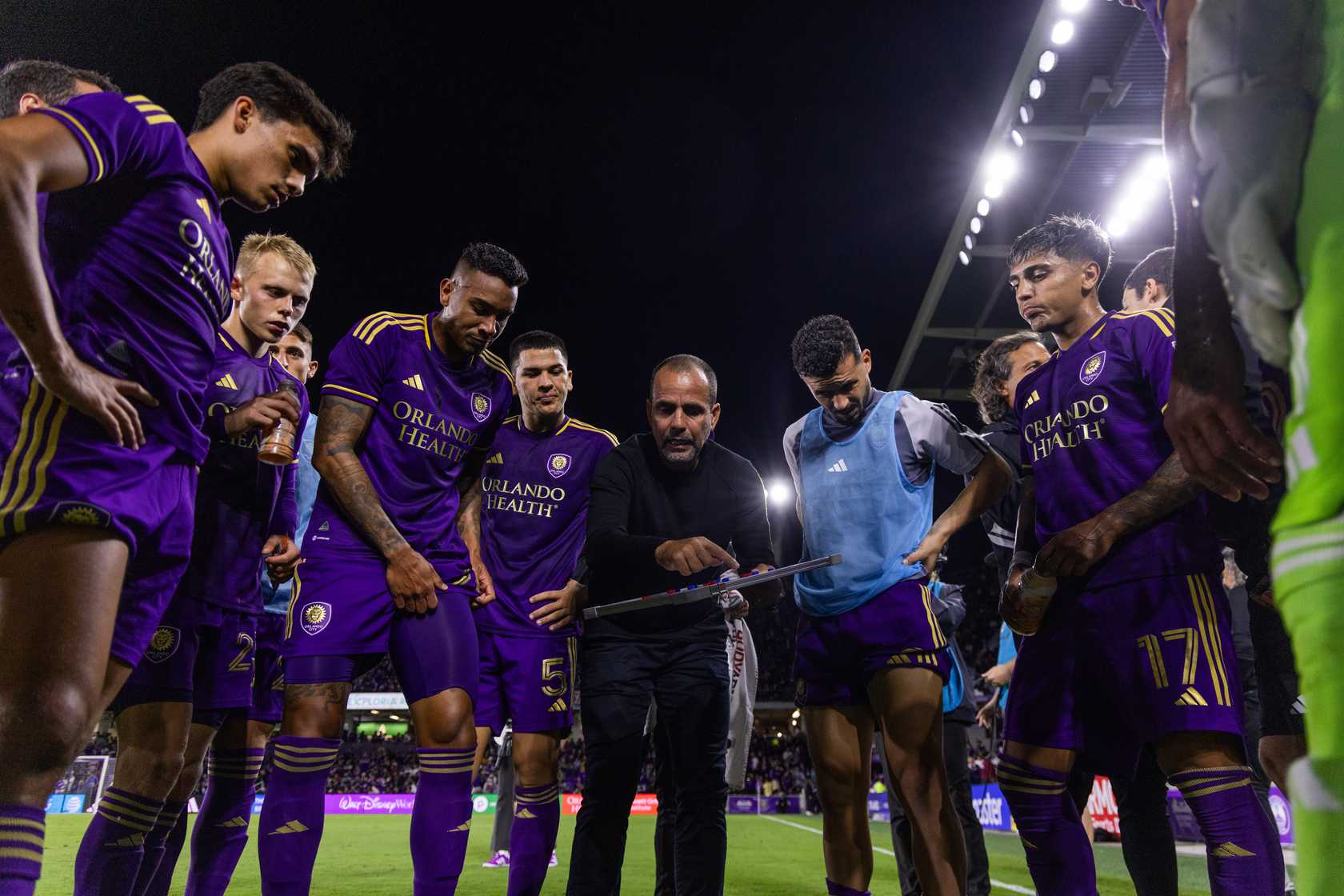 Hello, Mane Landers I hope all is well down in Florida. I've been very busy working throughout the holiday weekend at Under Armour. This week I'll be working at Wrigley Field for Winterland while getting ready to cover high school wrestling tomorrow night. There is plenty to cover today, so let's get to the links.
Pride Players Called Up By Brazil for Friendlies
Orlando Pride defender Rafaelle and forwards Marta and Adriana have been called up to the Brazil Women's National Team for its upcoming friendlies.
Brazil will play two matches against Japan on Nov. 30 and Dec. 3 in Sao Paulo before playing Nicaragua on Dec. 6 at Estadio Fonte Luminosa in Araraquara.
MLS Announces the 2023 Best XI
Major League Soccer announced its 2023 Best XI, recognizing the league's top players at each position. There were no Orlando City players selected for the team and eight players received the honor for the first time. Those players are St. Louis City's Roman Burki and Tim Parker, FC Cincinnati defender Matt Miazga, Atlanta United duo Thiago Almada and Giorgos Giakoumakis, Houston Dynamo midfielder Hector Herrera, LAFC's Denis Bouanga, and Columbus Crew forward Cucho Hernandez. Nashville SC's Hany Mukhtar made the Best XI for the third consecutive time, while teammate Walker Zimmerman was named to it for the fifth time. MLS MVP Luciano Acosta of FC Cincinnati rounds out the list.
Latest MLS Off-season Roster Moves
The Colorado Rapids announced their latest roster changes as they prepare for the the 2024 season under new Head Coach Chris Armas. The club exercised its options for defender Andrew Gutman, midfielder Ralph Priso, and forward Calvin Harris. The Rapids declined contract offers to seven players, with the most notable names being defender Steven Beitashour and goalkeeper William Yarbrough, although the Rapids are in discussions about re-signing Yarbrough. Elsewhere, the New England Revolution exercised the permanent transfer option on forward Tomas Chancalay, signing him to a Designated Player contract through 2026, with a club option for the 2027 season.
UEFA Champions League Roundup
Champions League action returned in Europe, as we get close to wrapping up the group stage in a couple of weeks. Manchester City overcame a two-goal deficit to beat RB Leipzig 3-2 and win Group G. Newcastle United had a chance to qualify for the round of 16 but gave up a late penalty to Paris Saint-Germain, which Kylian Mbappe converted to end the match in a 1-1 draw. Borussia Dortmund beat AC Milan 3-1 to book its spot in the knockout stage. PSG, Newcastle, and AC Milan are all still alive in Group F heading into the final matchday in December. Shakhtar Donetsk won 1-0 against Royal Antwerp and also still has a shot to advance on the final matchday. Lazio, Atletico Madrid, Barcelona, and Young Boys all won their respective matches as well. Today's matches include Manchester United on the road against Galatasaray, Real Madrid taking on Napoli, and Sevilla facing off with PSV Eindhoven.
Free Kicks
Concacaf has announced that BMO Stadium, Dignity Health Sports Park, Shell Energy Stadium, and Snapdragon Stadium will be the four venues that will host matches for the 2024 Concacaf W Gold Cup.
Barcelona midfielder Gavi will be sidelined for up to 10 months after undergoing knee surgery after suffering a torn ACL in his right knee.
The International Football Association Board approved a trial for sin bins, meaning players punished for dissent or specific tactical offense would be temporarily removed from the match for a set amount of minutes.
You have got to see this goal from Cwrt Rawlin FC in the Welsh seventh division.
---
That will do it for me today, Mane Landers. Enjoy your Wednesday and I'll see you next time.