Orlando Pride vs. Houston Dash (Round 2): Preview, How to Watch, TV Info, Live Stream, Lineups, Match Thread, and More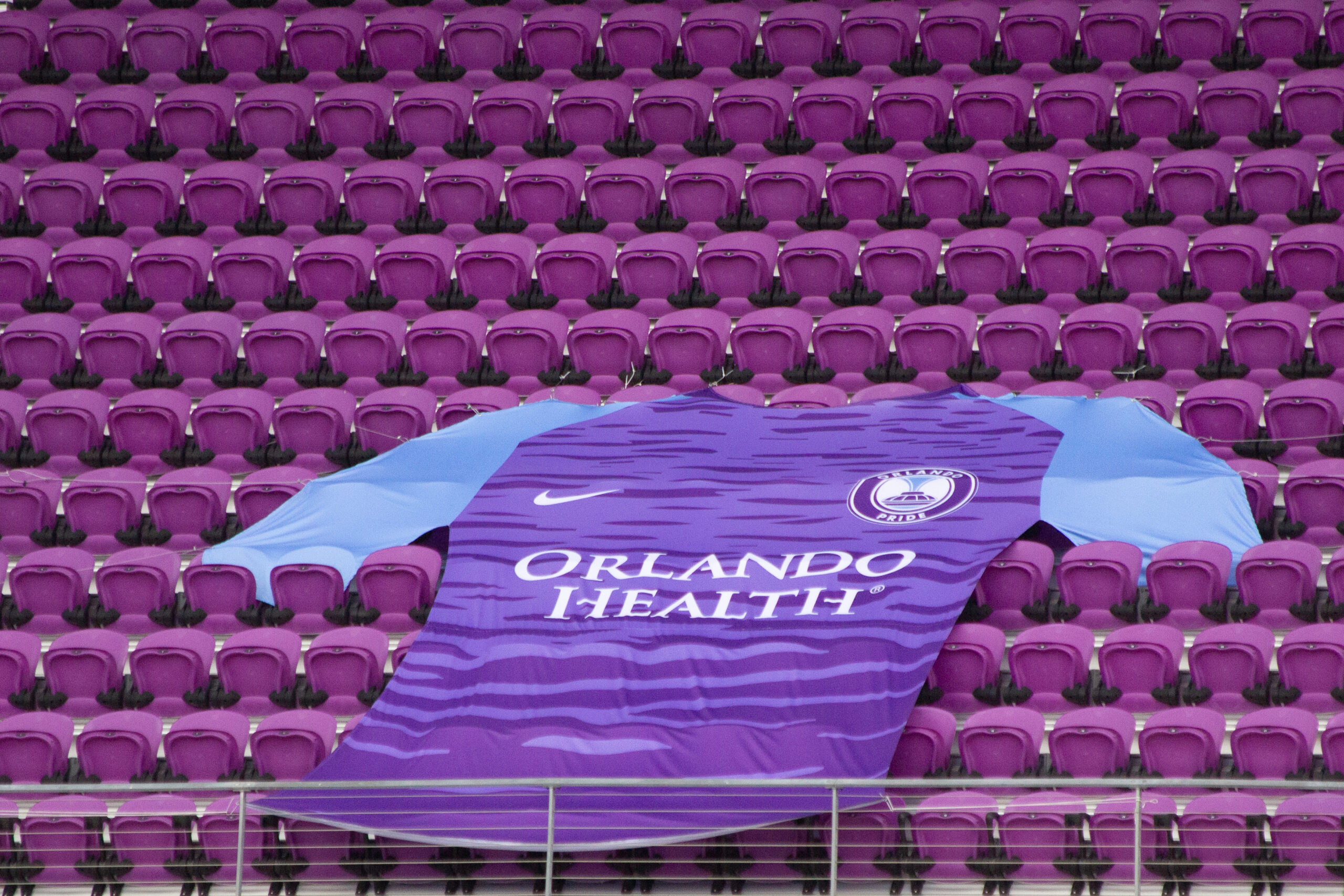 Welcome to your match thread for today's match-up between the Orlando Pride (3-3-3, 12 points) and the Houston Dash (2-7-0, 6 points). This is the second of two scheduled meetings between the two sides this season and also the second in consecutive weeks.
The Pride jumped out to a 4-0 lead last weekend at Houston before cruising to a 4-2 victory over the Dash. Marta scored twice and set up goals by Camila and Alanna Kennedy, yet somehow she wasn't NWSL Player of the Week. Go figure. It was the first road win of the season for Tom Sermanni's side.
Orlando is 4-1-0 against the Dash with four of those meetings taking place last season. The Pride got their first franchise win against Houston in a 3-1 home victory on April 23, 2016. Alex Morgan and Lianne Sanderson scored for the Pride, along with an Andressa own-goal. Andressa did get the Dash a late consolation goal. The Pride then reeled off a pair of 1-0 wins against Houston — the first coming in the team's first ever road victory on May 20. Kristen Edmonds' 81st-minute goal was the difference. The second 1-0 win came in Orlando on June 23 on Spencer's first goal with the Pride.
Houston got its first victory in the series with a 4-2 home win on Sept. 3. The Dash pulled out to a 3-0 lead but the Pride bagged two to make a game of it before Houston put it away. Kealia Ohai scored twice for the Dash, with Janine Beckie and Poliana also scoring. Morgan and Edmonds scored for Orlando.
Houston continues to languish in last place in the NWSL stadings, with only eight goals scored, 20 conceded, and a -12 goal differential. The Dash feature a pair of familiar faces, as forward Sarah Hagen and defender Cami Levin are both former Orlando players. The Dash have lost six straight games and fired head coach Randy Waldrum, hiring Omar Morales as the replacement.
"The concern with Houston every time we've played is that, on paper, they have such a good team. Particularly from midfield forward, they have so many weapons of players that have skill, pace and ability to score goals," Pride Head Coach Tom Sermanni said.  "We really need to get our tactics right and make sure we're focused 100 percent on this game. I hate to say this, but maybe it was a good thing we coughed up two late goals in that game [last week] because now we certainly know we can't be going into this game with any complacency."
Ashlyn Harris (quad) and Alex Morgan (hamstring) are out for Orlando due to injury. The club officially added Morgan back to the roster, waiving forward Christina Burkenroad to make room. For Houston, Bruna Benites (knee) is listed as probable.
Before the game, a moment of silence will be held in honor of former USWNT coach Tony DiCicco, who passed away on Monday. The NWSL will also be providing all players and coaches with a memorial armband featuring DiCicco's initials.
Official Lineups:
Orlando Pride (4-2-3-1)
Goalkeeper: Aubrey Bledsoe.
Defenders: Steph Catley, Toni Pressley, Ali Krieger, Kristen Edmonds.
Defensive Midfielders: Alanna Kennedy, Monica.
Attacking Midfielders: Camila, Marta, Jasmyne Spencer.
Forwards: Rachel Hill.
Bench: Caroline Stanley, Laura Alleway, Chioma Ubogagu, Jamia Fields, Danica Evans, Maddy Evans, Nickolette Driesse.
Houston Dash (4-3-3)
Goalkeeper: Jane Campbell.
Defenders: Cami Levin, Janine Van Wyk, Amber Brooks, Poliana.
Midfielders:Janine Beckie,  Morgan Brian, Andressa.
Forwards: Kealia Ohai, Carli Lloyd, Rachel Daly.
Bench: Lydia Williams, Cari Roccaro, Sarah Hagen, Denise O'Sullivan, Nichelle Prince, Cami Privett, Caity Heap.
Referees
Ref: Marco Vega.
AR1: Adrienne McDonald.
AR2: Gjovalin Bori.
4th: Sam Gillispie.
How to Watch
Match Time: 3:30 p.m. (ET).
Venue: Orlando City Stadium — Orlando, FL.
TV: Lifetime.
Streaming: Lifetime iOS and Android apps and MyLifetime.com (within the U.S.), or NWSLsoccer.com (outside the U.S.).
Twitter: For live updates, follow along at the Orlando Pride's official Twitter feed (@ORLPride) and on The Mane Land's Twitter (@TheManeLand).
Match Thread Rules
This is your live thread for posting comments on the match. So use our comments section below to talk about the game in real time with other supporters. If you're new, welcome to our happy home! While you're here, please observe a few basic rules:
Absolutely no links to illegal streams. They can get us in trouble, and no one wants that.
Try not to be "that guy" who spews nothing but venom and hate for the team. It's ok to be critical, and, let's face it, sometimes even the best teams can be frustrating to watch, but being overly negative relentlessly can sap the enjoyment for others.
Keep it somewhat clean and fair when criticizing players / officials. You never know who might be reading.
Do unto others in the match thread, the way you would have others do unto you. We are a fun community and want to keep it this way. We have a moderator, but we'd rather let him enjoy the game instead of having to play babysitter.
Orlando Pride Sign Finnish Goalkeeper Sofia Manner
The Pride have added a fourth goalkeeper and the second one from abroad ahead of the 2024 NWSL season.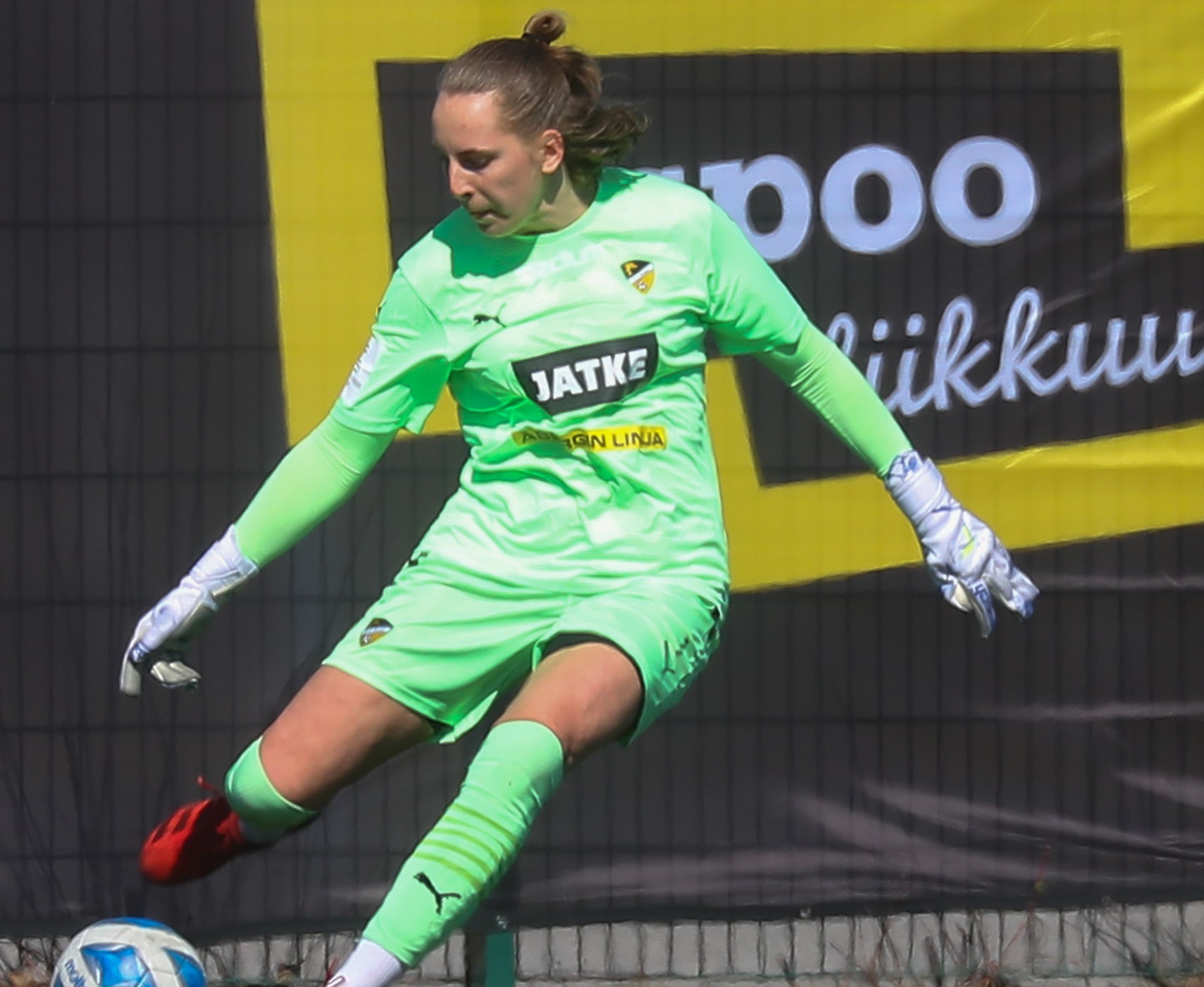 The Orlando Pride announced today the signing of goalkeeper Sofia Manner, who was acquired for an undisclosed transfer fee from FC Honka of Finland's top flight, the Kansallinen Liiga. Manner has signed a two-year contract through the 2025 season with a club option for 2026. The signing is a bit curious as it comes less than two months after the Pride extended English goalkeeper Anna Moorhouse through the 2025 season, giving Orlando two international goalkeepers and four total netminders under contract.
"I am immensely grateful for this opportunity to join Orlando Pride, a team I have admired since my youth," Manner said in a club press release. "It has been a lifelong dream of mine to contribute to such a renowned organization in women's soccer. The prospect of starting this journey fills me with great enthusiasm, and I am eagerly looking forward to bringing my passion and dedication to the team. I'm ready to put in hard work and help write a new chapter for the Orlando Pride." 
Manner, who turned 26 on Nov. 9, conceded the fewest goals in the Kansallinen Liiga this season and is a nominee for the league's Best Player and Goalkeeper of the Year awards. She appeared in 23 matches and earned 10 clean sheets across all competitions, was twice named the league's Goalkeeper of the Month this season, and was Player of the Month in April.
"Sofia is a tremendous addition to our goalkeeping corps and one we expect to challenge for the starting position," Orlando Pride Vice President of Soccer Operations and General Manager Haley Carter said. "She brings an underdog mentality and gritty work ethic and fits every aspect of the profile we have built for our goalkeepers. Her size, aerial ability, shot-stopping prowess, and distribution are world class. She brings international experience and has led the Kansallinen Liiga in nearly every goalkeeping metric. Her nominations for Goalkeeper of the Year and Best Player are indicative of her winning mentality and drive to be the best. We are excited to bring her to Orlando and to give her an opportunity to prove herself in our environment and in the NWSL." 
The shot stopper has experience playing in the United States, having played collegiately with Stony Brook University. She compiled a 1.14 career goals-against average across three seasons, which is fourth-best in Seawolves' history. Her 20 shutouts ranks third in program history, and she compiled a .796 save percentage, which is ninth best all time.
While at Stony Brook, Manner was named America East Freshman of the Year in 2017, was a first-team all-conference selection in 2019, and was the conference's Goalkeeper of the Year in 2018 and 2019. She started in every match in her final two seasons at Stony Brook, backstopping the Seawolves to an America East conference championship in 2019 and a regular-season title in 2018.
What It Means for Orlando
The Pride currently have four goalkeepers under contract: 2023 starter Anna Moorhouse (through 2025), backup Carly Nelson (through 2024), third keeper Kaylie Collins (through 2024), and now Manner (through 2025). Collins is on loan with Western Sydney Wanderers FC of the A-League Women in Australia. Four goalkeepers will provide spirited competition in preseason camp, to be sure, but it's likely that one of these players will be on the move at some point.
If Manner wins the starting goalkeeper spot from Moorhouse, it may be for reasons other than stopping shots. Moorhouse did a good enough job of that, but often struggled with balls in from the wings, which was illustrated in the Pride's penultimate game of the year — a must-win match at Racing Louisville — when a routine-looking corner kick cross appeared to be easily catchable, but Moorhouse went for a punch instead and knocked the winning goal for Louisville into her own net. That dropped point in the standings put Orlando in jeopardy on Decision Day and indeed the Pride beat Houston but missed the postseason on goal differential. It was a crucial point dropped.
That wasn't Moorhouse's only major error on the season, as she set an NWSL record with the earliest sending off in league history with her third-minute red card at OL Reign on Sept. 3 — a match the Pride lost 1-0 while playing one player short for 87 minutes plus stoppage. She has also frequently spilled crosses and shots from distance.
Orlando needed to upgrade the position. Whether Manner is an upgrade remains to be seen, but as Carter said, she is expected to compete for the starting spot. If nothing else, the competition should be good for the Pride. If Manner does take the starting position, it seems logical that the club will look to move either Moorhouse or Nelson.
The goalkeeper position will provide one of the Pride's most intriging camp battles.
2023 Orlando Pride Season in Review: Kylie Strom
The veteran defender was a consistent starter for the Pride in 2023.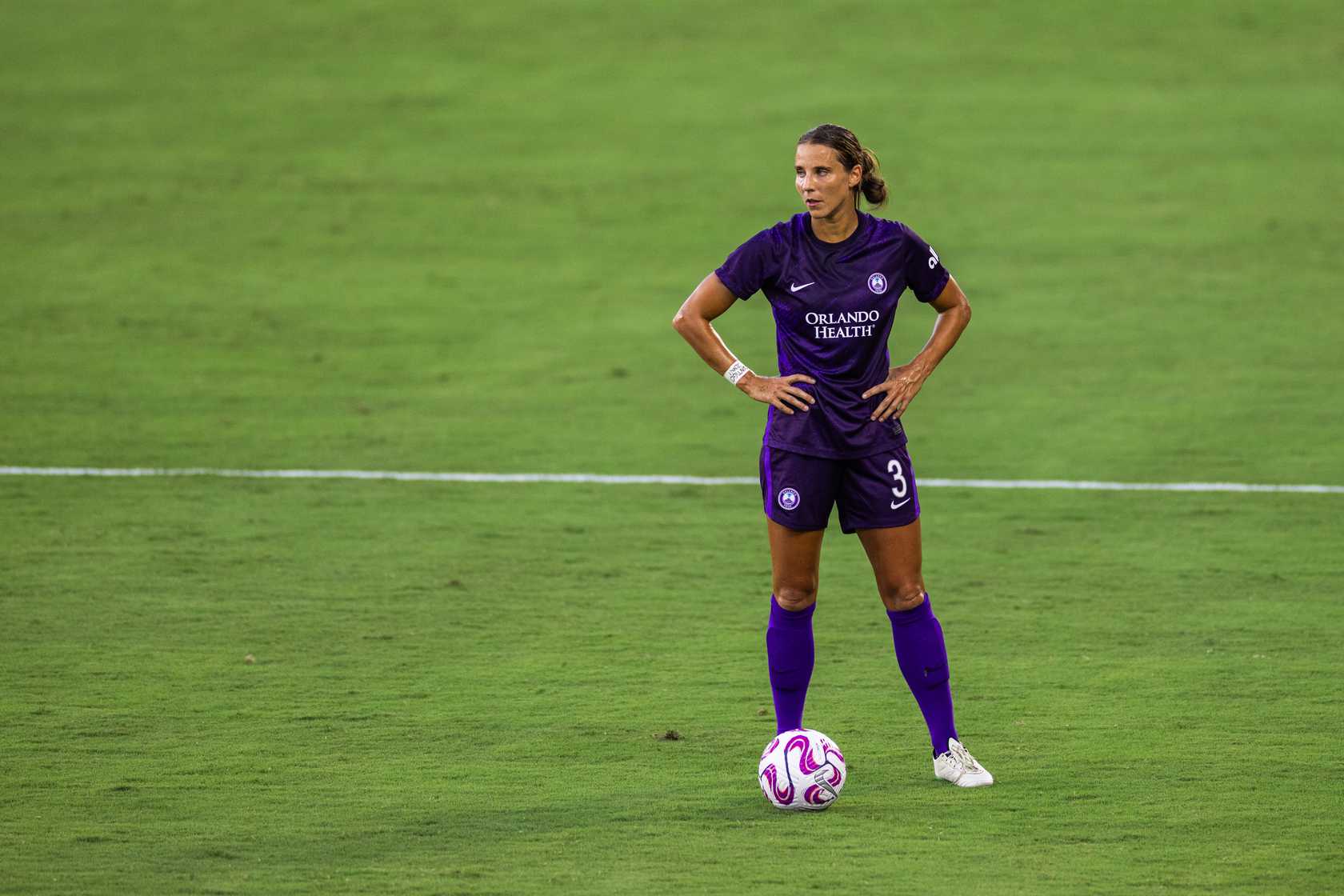 The Orlando Pride signed Kylie Strom from Atletico Madrid on July 5, 2021 to a two-year contract with an option for 2023. Previously, Strom spent time with the Boston Breakers, FFC Frankfurt II in Germany, and Sparta in the Czech Women's League. The Pride exercised her option prior to the 2023 season. Strom played a much bigger role for the Pride in 2023. 
Let's take a look at the defender's 2023 season with the Orlando Pride.
Statistical Breakdown
Strom appeared in 22 regular-season matches, starting all 22, for a total of 1,967 minutes. She scored one goal on six shots, putting one on target. She provided one assist and made 17 key passes. Strom completed 590 of her 880 total passes (67%). She was accurate on 58.7% of her passes in the opponent's half, and went 73.8% in her own half. She was 29 of 106 on her long passes (27.4%). She also completed seven of her 36 crosses. Defensively, she logged 34 interceptions and 10 blocks, won 43 of her 81 tackles (53.1%), won 181 of her 291 duels (62.2%), and won 39 of her 64 aerial duels (60.9%). She also committed 18 fouls, suffered 42 fouls, and was not booked.
The 31-year-old made four appearances in NWSL Challenge Cup play, starting four games and playing 314 total minutes. Strom did not score any goals but took two shots with one on target. She attempted three crosses (one successful), and registered no assists. Strom completed 93 of her 134 total passes (69.4%). She was accurate on 61.8% of her passes in the opponent's half, and 75.8% in her own half.  Strom was 11 of 19 on her long passes (57.9%), and made two key passes. Defensively, she made three blocks and eight interceptions, and won eight of her 10 tackles (80%), 29 of her 46 duels (63%), and eight of her 10 aerial duels (80%). She also committed five fouls, suffered five fouls, and was not booked.
Best Game
Strom's best match was the 2-1 win over the Washington Spirit on May 20. She scored her only goal of the season on a header at the back post in the 77th minute to give the Pride the win. It was the type of goal that you want from defenders and it came at just the right time.
Strom played the full 90 minutes and she was active in both the defensive and offensive aspects of the match. She nearly put Messiah Bright in on goal but it was knocked out for a corner. Her goal came on three shots with one on target. She also completed 15 of her 30 passes (50%) on 52 touches, committed no fouls, suffered three fouls, and was not booked.
2023 Final Grade
The Mane Land staff gave Strom a composite rating of 6 for the 2023 season. Strom received a grade of 4.5 in 2022 due to being a part of a defense that gave up 45 goals with a -23 goal differential. That is a big year-over-year improvement for the defender and part of that is the defense as a whole was better. Strom also did well individually though she had a bad habit of cheaply giving the ball away in her own half. She previously received an incomplete during what was a rough stretch run in 2021 after joining the club midseason.
2024 Outlook
Strom is out of contract and will be 32 years old prior to the 2024 season starting. She's also a free agent. Despite that, it's very possible she is back with the Pride next season unless additional defensive signings are made. It would mean a new contract, but given she started every regular season match in 2023 and finished second only to Emily Madril in minutes played, Seb Hines evidently has faith in her ability to contribute.
---
Previous Season in Review Articles (Date Posted)
2023 Orlando Pride Season in Review: Haley McCutcheon
The veteran fullback logged a lot of minutes for the Pride in 2023.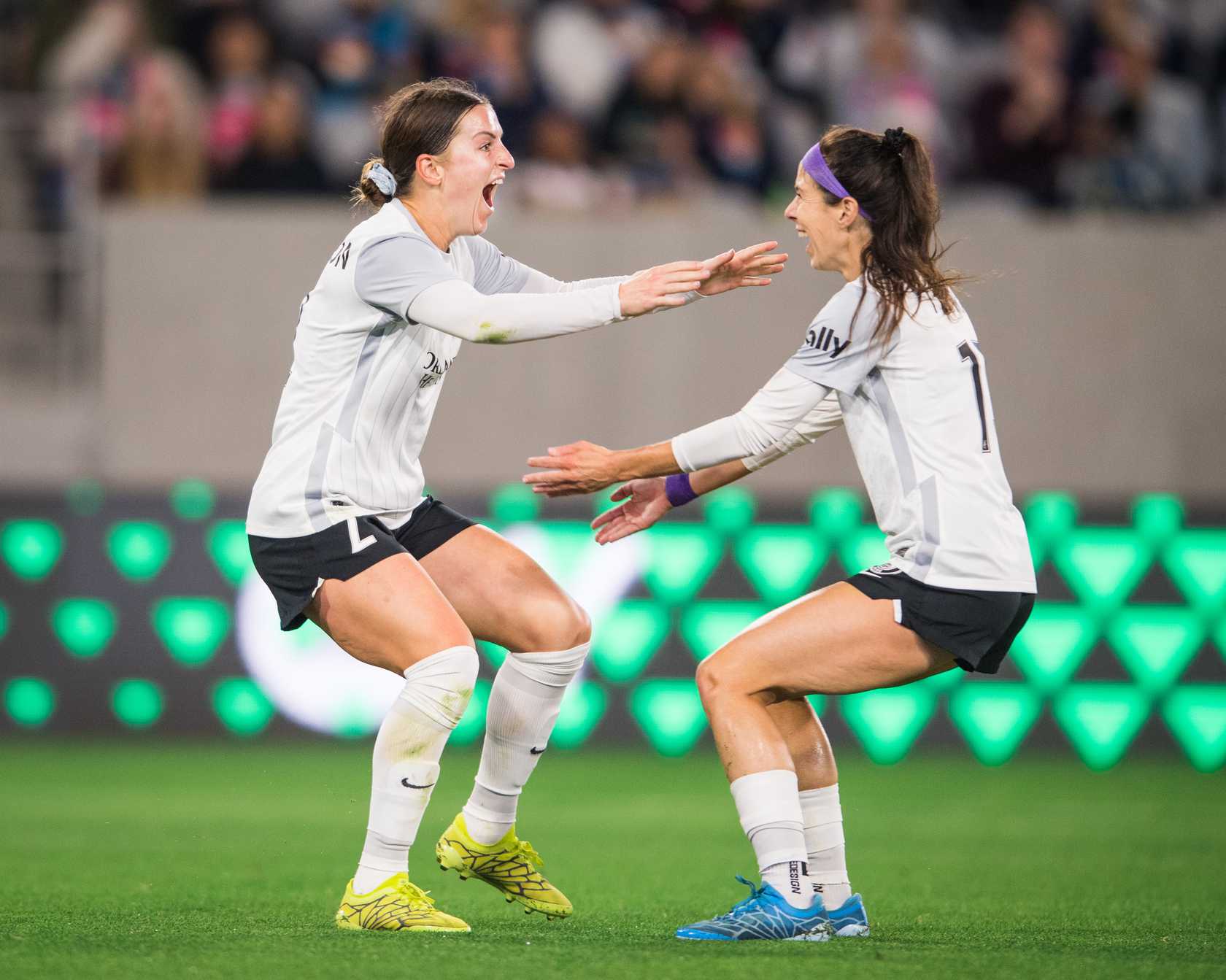 Haley McCutcheon was still known as Haley Hanson when she joined the Orlando Pride on Aug. 18, 2022 in a midseason trade with the Houston Dash. The Pride gave up $75,000 in Allocation Money and a second-round draft selection. She joined Orlando for the stretch run, making her debut with the Pride on Aug. 20 in a 2-1 win over Gotham FC. Following the 2022 season, the Nebraska product signed a new contract through 2024 on Oct. 26 of last year.
Let's look back at McCutcheon's second year with the Pride.
Statistical Breakdown
The 27-year-old appeared in every one of the Pride's 22 regular-season games, starting each of them, and was only subbed out twice all year. She logged 1,955 minutes this season, which was third most on the Pride behind only almost-an-iron-woman Emily Madril (1,977) and Kylie Strom (1,967). In other words, McCutcheon played 98.7% of all possible minutes for Orlando during the NWSL regular season. She scored one goal but did not assist on one, despite providing 15 key passes on the year. The defender attempted 17 shots, five of which were blocked and four were on target. She completed 504 of her 716 pass attempts (70.4%), but just 20.8% of her long passes, and nine of her 40 crosses were successful. In her own end, McCutcheon completed 77.6% of her passes but only 59.8% in the attacking half. Defensively, McCutcheon contributed 10 blocks and 18 interceptions while winning tackles at a 56.9% rate, duels at a 58.3% rate, and aerial duels at a 62.7% clip. Surprisingly, she did not tally a single clearance all season. McCutcheon conceded 18 fouls while winning only eight, and she was not booked.
In NWSL Challenge Cup play, McCutcheon appeared in four of the team's six matches, starting two, and logging 233 minutes. She did not score or assist on a goal, attempting two shots and getting one on frame. Her passing rate in the competition was just 67.6%, and she was successful on 40% of her long passes while logging three key passes and going 1-for-4 on cross attempts. She completed 70.4% of her pass attempts in the defensive half and 62.7% in the attacking half. On defense, McCutcheon contributed two blocks and two interceptions while winning her tackles at a 75% rate, 77.3% of her duels, and 75% of her aerial duels. She conceded two fouls while winning one and was not booked.
Best Game
McCutcheon's best match came back on April 29 in the Pride's 3-1 win over the San Diego Wave at Snapdragon Stadium. She tied season highs in shots (2) and shots on target (1), passed at a 90.5% rate, and made three tackles. Those are all good things, but it gets better. In this match, McCutcheon scored her first goal with the Pride and her only goal of the season, and it proved to be the game-winning strike. And what a strike it was! With the ball on the other side of the field, McCutcheon made a smart run on the back side. Midfielder Viviana Villacorta spotted the run and delivered an excellent, long, diagonal ball into the area for her. But McCutcheon still had a lot to do. She put her head on it and powered it over the goalkeeper and inside the far post to give the Pride their first lead of the season.
The Pride added another goal and went on to grab their first win of the 2023 season. That sparked a 3-0-1 run in league play and got Orlando going in a season that came down to Decision Day.
2023 Final Grade
The Mane Land staff gave McCutcheon a composite rating of 6 out of 10 for her 2023 season, which is a slight improvement over her score of 5 last season. She was a good facilitator down the right side of the pitch and could fill in at times in the midfield with her versatility. Where she continued to struggle at times was with her 1-v-1 defending down the Pride's right side and with her crossing accuracy at times.
2024 Outlook
As mentioned above, McCutcheon is on a deal through the 2024 season and since the Pride are safe from the NWSL Expansion Draft, the only way she wouldn't be back is via trade or transfer. I expect her back in purple next year as she's a versatile player who can fill in at multiple spots and she is obviously valued by the club, playing a lot of minutes and even wearing the captain's armband five times during the 2023 NWSL campaign and twice in the Challenge Cup.
Previous Season in Review Articles (Date Posted)